Each week, we bring you the latest whisky news on WhiskyCast, but a lot can happen during the week. Now, you can keep up with whisky news as it happens here on WhiskyCast.com!
If you've heard WhiskyCast coverage of Whisky Live Paris for the last several years, you've likely heard Mark Littler of Hellyers Road Distillery in Australia. While Hellyers Road exhibited at Whisky Live Paris in 2010, 2011 and 2012, its whiskies were still not widely available in France.
Now, Paris-based La Maison du Whisky plans to distribute Hellyers Road single malts throughout France. The company serves as an importer and distributor for the French market in addition to operating two Paris retail outlets (and producing Whisky Live Paris each year). Littler told a Tasmanian newspaper that participating in Whisky Live Paris gave him a chance to test his whiskies in the very competitive French market. France is one of the two largest markets for Scotch Whisky exports, along with the United States.
For more with Mark Littler, please listen to WhiskyCast coverage from Whisky Live Paris in 2010, 2011, and 2012. You can also find Mark Gillespie's tasting notes for the Hellyers Road Pinot Noir Finish in the Tasting Notes section of the WhiskyCast web site.
---
The UK's Health & Safety Executive has fined Edrington Group £40,000 GBP ($61,600 USD) for safety violations blamed in a 2011 warehouse fire at the company's Great Western Road campus in Glasgow, Scotland. Two workers were forced to escape from the warehouse after an accidental spray of spirit hit a light fixture and caught fire.
Read more »
---
Chivas Brothers Chairman and CEO Christian Porta is returning to Paris this July in a job swap with Laurent Lacassagne, his counterpart at Pernod Ricard Europe.
Porta has led the Chivas Brothers unit since 2004, while Lacassagne has been in his current role since 2008. Porta will report to Pernod Ricard Deputy CEO Alexandre Ricard, while Lacassagne will report to Thierry Billot, managing director of brands. Lacassagne will be based in London.
Chivas Brothers manages all of Pernod Ricard's Scotch Whisky and gin production operations, along with global marketing for those brands. Pernod Ricard Europe is responsible for regional sales and regional marketing efforts in Europe.
---
Chivas Brothers is investigating an incident at its Dumbarton bottling plant in Scotland after a mixup led to thousands of liters of whisky being flushed into the sewer system.
According to a BBC report, the incident took place on February 26 on the overnight shift while equipment was being cleaned. Instead of draining waste water, workers drained whisky that was being prepared for bottling of Ballantine's — the plant's main product. A Scottish Water spokesman told the BBC that sewage workers noticed the smell and were working to identify the source when they were notified by Chivas Brothers.
A statement from Chivas says no spirit reached the nearby River Leven, and was contained at the sewage treatment plant.
---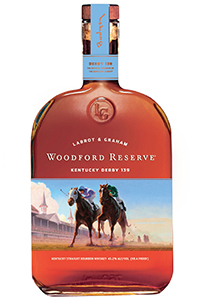 Woodford Reserve is marking its 15th year as the "Official Bourbon of the Kentucky Derby®" with its annual Derby commemorative bottle. This year's "Greatest Two Minutes in Sports" will be run at Churchill Downs in Louisville on May 4.
Each year, an artist is commissioned to create an original Derby-themed painting to be used on the label. This year, Oregon-based painter Eric Bowman was selected to create the artwork for the commemorative bottle. His painting shows two horses and their jockeys racing for the finish line at Churchill Downs, with the track's historic Twin Spires and grandstands in the background. Bowman's signature appears on the sky blue neck band.
Read more »
---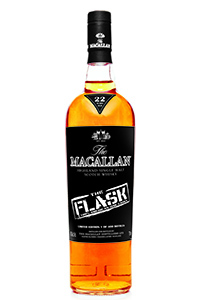 Flasks have become less popular since aviation security officials worldwide started limiting the carry-on liquids for airline passengers, but if the day comes when those rules are relaxed, The Macallan and Oakley have teamed up on a flask that might just survive anything the TSA can dish out.  The inner flask is made of food-grade steel wrapped in carbon fiber composite, then encased in an aerospace-grade aluminum outer case with rubberized bottom and a funnel machined to screw into the threads of the mouthpiece for filling.
"The Macallan | The Flask" combines the armored flask with a bottle of the first-ever single cask release from The Macallan to be matured exclusively in an American Oak ex-sherry cask. The 22-year-old single malt is bottled at 43% ABV.
Edrington Group, which owns The Macallan, plans to make 400 sets of "The Macallan | The Flask" available at a suggested retail price of $1,500 each.  An additional 100 flasks will be available for sale through The Macallan's web site, and Edrington Director of Malts Ken Grier tells WhiskyCast the remaining 50 flasks will be given to various celebrities.
Links: The Macallan | Oakley
---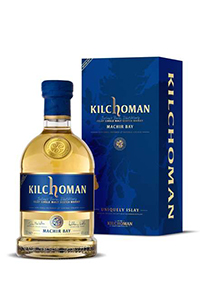 Machir Bay is the beach on Islay just down the road from the farm where Kilchoman is located, and this expression was introduced in 2012 as a tip of the hat to a favorite spot for Ileachs to relax. The 2013 Machir Bay expression differs slightly from the original, in that it uses whisky from 4 and 5-year-old ex-Bourbon casks finished for four weeks in ex-Oloroso Sherry butts. The original used a vatting of 3, 4, and 5-year-old casks.
The 2013 edition will be available starting March 4, with global distribution expected at a suggested retail price of around $60 USD per bottle.
---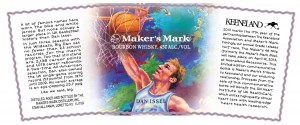 Maker's Mark has not officially announced the honoree for the 2013 "Keeneland Bottle", which is released each spring around the running of the Maker's 46 Mile (formerly known as the Maker's Mark Mile) thoroughbred race at Keeneland in Lexington, Kentucky. However, if you had placed a bet on former University of Kentucky and ABA/NBA star Dan Issel, you'd be collecting on that ticket.
WhiskyCast has tracked down the label design for the 2013 Keeneland bottle featuring Issel, who was named to the Naismith Memorial Basketball Hall of Fame in 1993 and held UK's single-game scoring record for 39 years.
Sales of the annual Keeneland bottle benefit the Gill Heart Institute of UK HealthCare. The Keeneland bottle traditionally goes on sale around April 1 at retailers in Kentucky, Southern Indiana, and Southern Ohio, with a bottle signing at Keeneland on the morning of the Maker's 46 Mile. This year's race is scheduled for April 12.
---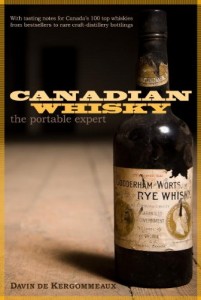 Davin de Kergommeaux's 2012 book Canadian Whisky took home a Bronze Medal in the 2013 Gourmand World Book Awards.
The winners were announced at the Paris Cookbook Fair this past weekend. Canadian Whisky  was one of five finalists in the category for Best Spirits Book after taking top honors in regional judging. Steffo's Spiritbibel  by Swedish authors Steffo Tornquist and Helen Pe won the Gold Medal, while Sake  by Germany's Rainer Schillings and Ansgar Pudenz won the Silver Medal.
"Canadian Whisky" has also been shortlisted as a finalist for Best Wine, Beer, or Spirits Book of 2012 by the International Association of Culinary Professionals.
Davin is a member of the Malt Maniacs, as well as the producer of the Canadian Whisky web site, and is acknowledged as one of the leading experts on Canadian whiskies.
---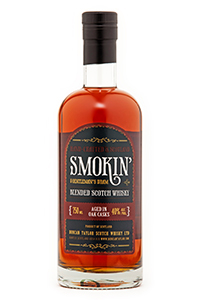 The "Smokin" in the headline isn't an adjective, but the actual name for the new Blended Scotch whisky from Duncan Taylor.
In an email to customers on Monday (February 25), the Huntly-based independent bottler described its new whisky as a "gentleman's dram", balancing "robust peat smoke flavours and smooth notes of toffee and vanilla".
Regional availability and pricing for Smokin' have not been announced.
---