Each week, we bring you the latest whisky news on WhiskyCast, but a lot can happen during the week. Now, you can keep up with whisky news as it happens here on WhiskyCast.com!
March 16, 2017 – Another day, and another new chapter in the ongoing soap opera surrounding Australia's Nant Distillery, where a receiver has now been appointed to protect the interests of one of the distillery's largest secured creditors. Eclipx Commercial holds an estimated $2.5 million AUD ($1.92 million USD) of outstanding loans to Nant Distilling secured by stills and other distilling equipment, and has named FTI Consulting as receivers and managers for the Tasmanian distillery. Eclipx specializes in providing industrial financing and equipment leasing to companies in Australia and New Zealand. In Australia, receivers are typically assigned to recover as much money for secured creditors as possible, either by selling the entire business outright or disposing of secured assets separately.
The equipment was not included in last month's sale of the Nant Estate to Australian Whisky Holdings, nor was Nant's inventory of maturing whisky – including a significant number of barrels purchased by investors over the last several years. The equipment and barrels were part of a separate deal between the two companies that fell apart earlier this month, leading to a series of accusations by both Australian Whisky Holdings and Nant's founder Keith Batt, along with his wife, Nant director Margaret Batt. Keith Batt officially relinquished his position as Nant's director at the end of 2015 when he filed for personal bankruptcy listing around $16 million AUD in outstanding debts, but has continued to act as a spokesman for the company.
In an email to WhiskyCast, FTI's Quentin Olde declined our request for an interview at this time, noting that the firm "only went in yesterday so we are trying to work it all out." However, he provided the following statement:
• Quentin Olde and Joseph Hansell of FTI Consulting have been appointed receivers and managers of Nant Distilling Pty Ltd by Eclipx Commercial Pty Ltd, a secured creditor.
• The appointment follows the ongoing dispute between Nant and Australian Whisky Holdings, and has been made in order to secure the commercial interests of Elcipx Commercial.
• Australian Whisky Holdings owns the property at Bothwell in Tasmania where the Nant Distillery is located, not Nant Distilling Pty Ltd or the assets of that business, including names and trademarks.
• The receivers will secure the assets of Nant Distilling Pty Ltd, including all barrels and their contents, and have them relocated to a secure bond store while ownership is determined. 
• It is too early to say what the status of the assets is, and the receivers are not in a position to make any definitive statements about ownership at this stage.
This is in direct contradiction to a claim made by Keith Batt today in an email to WhiskyCast. When asked to confirm reports that Nant Distilling had entered receivership, Batt replied:
"We deliberately placed Nant Distillery Pty ltd into receivership today as the only way to force AWY to give up the plant and equipment and the barrels. No other nant companies are affected. A drastic situation called for drastic action."
It should be noted that Quentin Olde of FTI Consulting confirmed directly to WhiskyCast that the Batts had no role in engaging FTI as receivers. Keith Batt has not yet responded to our email noting Olde's comment. The receivership comes as workers at one Nant's whisky bars in Melbourne have walked off the job because they haven't been paid, according to ABC News. Nant's network of Australian whisky bars are part of a separate company within the Batt family's Nant Parties holding company.
Australian Whisky Holdings issued a news release through the Australian Stock Exchange today, stating that it is open to negotiating with secured creditors to buy the distillery's equipment and trademarks. The publicly-traded company had resumed distilling at the Estate, but that is now in question given the receiver's move to take control of the equipment as well as the barrels. In the statement, the company expressed plans to "commission alternative plant and equipment" for its operations should it be unable to work out an agreement with Nant's secured creditors. Chief Executive Chris Malcolm has not yet responded to our emailed request for an interview on the status of operations at the distillery or the fate of the barrel inventory.  The statement did not address the future of Nant's maturing barrels, including those owned by individual investors.
That has created concern among some of the Nant barrel investors following word of the receiver's move. In the public Facebook group created by barrel investors, it was noted that "the contents of the barrels belong to us, the investors" and that the investors signed contracts with yet another Nant company, "Nant Barrel Holdings Pty." We have asked Quentin Olde about the decision to take control of the barrels, and received this response Friday morning (Australian time):
"We understand that the Company was in possession of whiskey stock some of which is subject to a variety of barrel investment offerings entered into with various barrel investors and various Nant related entities prior to our appointment.
It is the Receivers and Managers intention to endeavour to secure all of the barrels in the Company's possession in order to protect it from any risk of immediate loss or sale or use by unauthorised parties.  Once secure the Receivers and Managers plan on undertaking a process to accurately determine the respective ownership and other interests both in the barrels and their contents.
The Receivers and Managers will not deal with the investor stock without notifying and making arrangements and obtaining consent of the respective barrel investor.
Given the ongoing dispute between AWH and Nant the Receivers and Mangers consider it is essential to secure the assets of the Company and the Investor Stock to ensure all creditors, owners and investors interests are protected whilst a proper investigation can be completed." 
Until now, AWY (the ticker symbol for Australian Whisky Holdings on the Australian Stock Exchange) had claimed the right to manage the barrel inventory under one of the agreements that was terminated earlier this month. Chief Executive Chris Malcolm notified barrel investors earlier this month that an audit of the barrel inventory showed at least 700 barrels sold to investors have not yet been filled with new make spirit, and outlined other discrepancies with the inventory. Keith Batt, speaking on behalf of Nant director Margaret Batt, has denied those allegations and accused AWY of trying to drive Nant into the ground in order to acquire its assets at a lower price.
This story will be updated as more information becomes available.
Editor's note: This story has been updated with additional details on the status of Nant's inventory of maturing whisky.
Links: FTI Consulting | Eclipx Group | Nant Distilling | Australian Whisky Holdings
---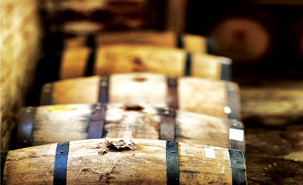 March 11, 2017 – The founders of Australia's Nant Distillery are fighting back against claims they took money from investors for more than 700 barrels of whisky to be filled – then never filled the barrels. The accusation came in a letter to Nant barrel investors this week from Australian Whisky Holdings CEO Chris Malcolm following an audit of barrels stored at the Tasmanian distillery. Australian Whisky Holdings acquired the Nant Estate last month from founder Keith Batt's Nant Group/NAW Parties, but a separate deal to acquire Nant's distillery equipment and intellectual property fell through – leading to a conflict between the two sides.
After Batt filed for personal bankruptcy at the end of 2015, he turned over all management responsibilities and his stake in Nant/NAW to his wife Margaret, who is not part of the bankruptcy case. However, Keith Batt has served as a spokesman for Nant/NAW this week in emails to WhiskyCast, and denied our request for an interview with Margaret Batt with a flat "no chance."
However, Nant/NAW issued a media release March 10 through the company's Facebook page, which the Batts continue to control. In that statement, they accused Australian Whisky Holdings of attempting to run "the business into the ground to create leverage to buy it for next to nothing." The publicly-held company took operational control of Nant Distillery in October 2016 as part of the original deal to buy the distillery, but that agreement was cancelled last month when the deal fell through. The founders charge that AWY (the Australian Stock Exchange ticker symbol for Australian Whisky Holdings) stopped distilling and bottling whisky, locked Margaret Batt out of the facility, did not pay creditors or provide accounting and excise records as requested.
"We no longer have access to our plant and equipment at the estate or the barrels and are unaware of the current contents of the bond stores or what AWY are doing with the barrels. AWY have not paid for the Nant Distillery business and should allow access to Barrel Investors and Nant so that we can get on with collecting barrels and our plant and equipment and recommence filling barrels and selling whisky."
The Batts claim in their news release that the production schedule they provided at the time included the production schedule for investor barrels to be filled, and noted that sales contracts specified that investor barrels would be filled as the distillery's production allowed. Investors purchased barrels at a set price, with Nant committed to buy them back after four years with a 9.5% compounded annual interest rate. The contracts also specified that interest would start accruing at purchase date – not when the barrels were actually filled. They also note that Nant had 600 empty barrels on site at the time of the October transfer to be used for ongoing production and investor barrels.
AWY's Malcolm told WhiskyCast in a March 2 interview that the sale agreement for the Estate also gave his company control over the bond store holding maturing barrels of whisky, along with the power to communicate with barrel investors. However, Nant/NAW insists the barrel management agreement has been terminated and AWY is not legally permitted to deal with barrel owners "without our consent."
WhiskyCast has contacted Malcolm to get AWY's response to the Nant accusations, and this story will be updated with additional information as necessary.
Links: Nant Distillery | Australian Whisky Holdings
---
March 9, 2017 – The saga of Nant Distillery's spiral into numerous legal issues has taken another turn after an audit of the distillery's maturing whisky stocks found "serious anomalies" in Nant's "investor barrel" program. According to Australian Whisky Holdings CEO Chris Malcolm, more than 700 barrels sold to investors since the distillery opened have never been filled with whisky. In addition, a large quantity of barrels that were filled for investors have been emptied, bottled, and sold without notifying the barrel owners – or paying them for the whisky. Malcolm accused Nant's founders of then refilling those barrels with new make spirit that would take longer to mature than the investors had been told to expect – approximately four to five years.
Malcolm notified the barrel investors of his findings in a letter to investors that was posted to a Facebook group set up by several disgruntled investors. In the letter he also disclosed that many barrels had had the owners' names and barrel numbers sanded off for an unknown reason, and that Nant's founders had been filling barrels with spirit diluted to 45 percent ABV instead of the industry standard 63.4 percent ABV – again, requiring a much longer maturation time and diluting the potential value of the investment.
While some early investors paid around $5,000 AUD ($3,760 USD), the Nant web site's current barrel sale offer includes 2 225-litre barrels of whisky, storage, and other fees for $25,000 AUD ($18,768 USD), with a pledge to buy the barrels back after four years for around $36,000 AUD with a 9.5 percent annual compounded interest rate. Batt also operates an Angus cattle breeding operation offering the same rate of return to investors. However, according to Malcolm's letter to investors, many of their Nant barrels were never actually filled with new make spirit.
"Today it was my deeply sad duty to inform one of the barrel owners that the barrels he had invested in have never been filled and don't exist. You can imagine how difficult this phone call was for both of us. There are many more of these conversations unfortunately yet to come."
Australian Whisky Holdings agreed to acquire the Nant Estate in Tasmania from founder Keith Batt's Nant Group/NAW Parties in January. As previously reported, Batt filed for personal bankruptcy at the end of 2015 owing around $16 million AUD ($12 million USD), but the Nant Group was not included in that filing. The complex deal involved two separate agreements: one for the Nant Estate (including distilleries, land, the bonded warehouse, and a perpetual license to use the Nant brand name) and one for "NAW Distillery Pty Ltd" covering intellectual property and equipment. The deal for the Nant Estate was completed on February 17, and Malcolm's team began auditing all of the barrel inventory at the estate at that time.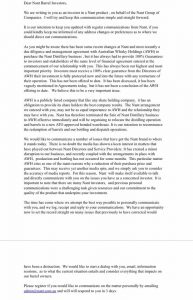 However, the two sides disagree on the reason for the breakdown of the second agreement covering the distillery business. Nant Parties still controls the Nant Distilling Facebook page, and claimed in a March 2 post that Australian Whisky Holdings had lowered its purchase price and refused to provide "100% guarantees to investors" that their investments would be guaranteed.
Chris Malcolm also noted in his letter to investors that Keith Batt and his wife, Margaret Batt, tried to negotiate "side deals" with AWH that would have seen payments made to "Margaret Batt and other companies associated with them, in an attempt to avoid payment to their secured creditors."
In an email Thursday evening to WhiskyCast on behalf of Nant director Margaret Batt, Keith Batt said Nant is "wanting to set the record straight and will be doing so over the coming days". The Batts also provided a copy of an email sent by barrel investor Michael Kennett to ABC reporter Will Ockenden following his March 8 story on the AWH audit rebutting some of the audit's findings and noting that the contract terms under which Nant sold barrels to investors did not specify when they would be filled with whisky. The Batts provided WhiskyCast with contact information for Michael Kennett, but when asked to make Margaret Batt available for a telephone interview, Keith Batt replied in an email "no chance."
In a March 2 telephone interview with WhiskyCast's Mark Gillespie, Malcolm outlined Australian Whisky Holdings's position, noting that many of the Nant Distillery assets are tied up with unpaid secured loans, court judgements, and garnishee orders from creditors and the Australian Tax Office.
"For example, we look at a still operating at the distillery and we say well, that's part of the distillery, but then you find out no, that's under finance by a finance company that has a charge over that still…so who owns the still, I don't know. And the finance company has charges over Keith Batt's hotels and his bars…we haven't bought any of that. We are whisky guys, we're not barkeepers, we're not hoteliers…we're whisky guys, so where all that ends up, I can't tell you…that's gotta end up with lawyers and collection agencies. Yesterday, I was dealing with the Tasmanian Collection Service, who've  got a long list of creditors owed money by the Batts, and they have court judgements against them and they're saying to me what do we do…well, I don't know." 
While Nant Parties claims it plans to move the distilling equipment and whisky stocks off of the Nant Estate and resume operations at a new location, Malcolm told WhiskyCast that AWH is "busy making whisky" at the estate and pledged to provide more transparency to Nant's future operations. "Being a public company, we also have to disclose to the Australian Stock Exchange, and they're pretty tough in Australia."
This story will be updated with additional information as it becomes available.
Editor's note: This story was updated to include comments from Nant Distillery director Margaret Batt and founder Keith Batt.
---
The Old Jameson Distillery in Dublin has been one of Ireland's most popular tourist attractions for years, but it closed at the end of August 2016 for an €11 million renovation project. It has now reopened as the Jameson Distillery Bow Street, with a whole new approach to go along with the new name. WhiskyCast's Mark Gillespie takes us on an exclusive preview as construction workers were racing to complete their work in time for St. Patrick's Day 2017.
---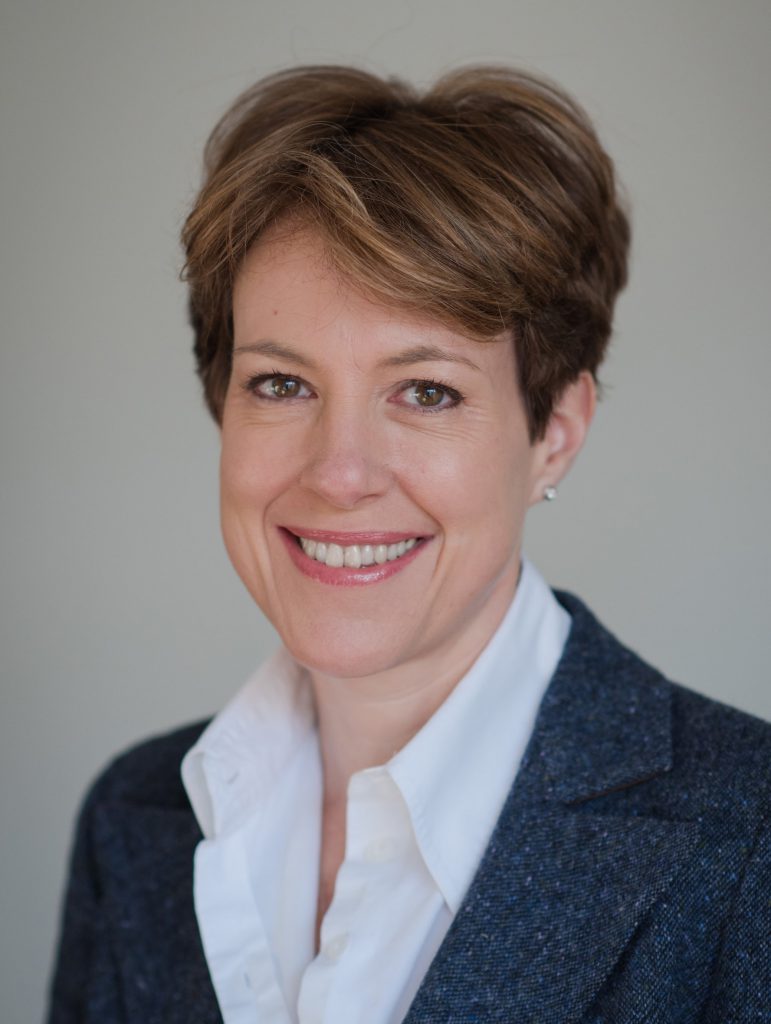 March 2, 2017 – The Scotch Whisky Association has once again turned to Her Majesty's diplomatic corps for a leader, naming Ambassador Karen Betts as the trade body's eighth chief executive in its 105-year history. Betts will join the Edinburgh-based trade body May 19 after completing her dual posts as the British Ambassador to Morocco and the Islamic Republic of Mauritania. She succeeds David Frost, who left the association in November to return to the Foreign and Commonwealth Office as a special adviser to Foreign Secretary Boris Johnson. Acting CEO Julie Hesketh-Laird will continue to lead the SWA until Betts has relocated to Edinburgh.
During her 16 years with the Foreign and Commonwealth Office, Ambassador Betts served in Brussels as part of the UK's diplomatic team at the European Union and as Counsellor to the British Embassy in Washington, along with other postings in Iraq and London. The Edinburgh native earned her history degree at St. Andrews University and studied law at the College of Law in Guildford.
Ambassador Betts was unavailable for an interview, but said in a statement released by the SWA: "I am thrilled to have been appointed as CEO of the Scotch Whisky Association to represent one of Scotland's most important industries, at home and overseas.  It's an exciting and challenging time for the Scotch Whisky industry, and I am looking forward immensely to helping ensure its success into the future.  I am also delighted to be moving back to Edinburgh with my family."
In the same news release, SWA Chairman Pierre Pringuet of Pernod Ricard welcomed Betts, noting that she will provide fresh leadership at a critical time for the Scotch Whisky industry. "Her wide international experience will be particularly valuable as we work with government to grow the Scotch Whisky industry globally and make a success of the UK's exit from the EU," he said. 
Links: Scotch Whisky Association
---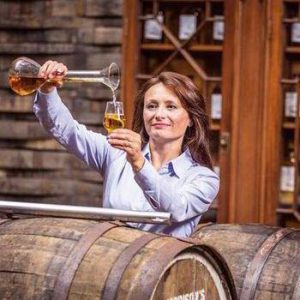 February 20, 2017 – Brown-Forman has now confirmed the hiring of veteran master blender Rachel Barrie as the new whisky maker for its Scotch Whisky portfolio. News of Barrie's impending departure from Beam Suntory's Morrison Bowmore Distillers unit in Scotland spread widely through the Scotch Whisky industry last week, as reported on this week's episode of WhiskyCast. Barrie's last day at Morrison Bowmore will be this coming Friday, and she will begin her new role on March 1.
Barrie will succeed Billy Walker, who founded the BenRiach Distillery Company with his South African-based partners in 2004 when they acquired the BenRiach Distillery in Speyside from Chivas Brothers. The company expanded in 2008 with the purchase of GlenDronach Distillery in Aberdeenshire and again in 2013 with a deal to buy Glenglassaugh Distillery in Banffshire. Last year, they sold the company to Brown-Forman in a deal valued at £285 million GBP ($416 million USD).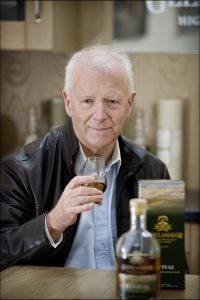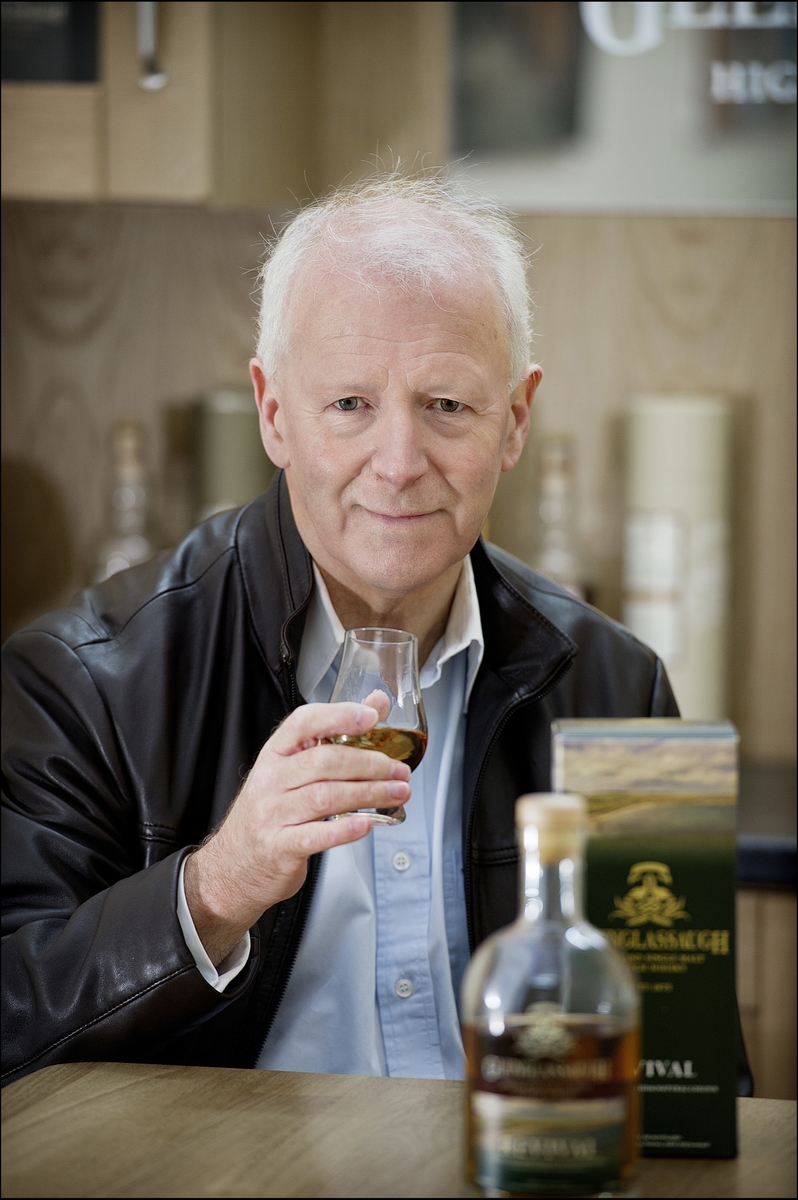 In addition to serving as managing director for the company, Billy Walker was also the master blender for the single malts from all three distilleries, winning numerous awards in whisky competitions around the world. In a news release, Brown-Forman chief production officer Alex Alvarez noted that Walker will stay with the company during the transition. "We are very pleased that Rachel Barrie is joining our team and will continue the excellent Scotch whisky-making tradition fostered by the venerable Billy Walker. We take great comfort in knowing that Billy will continue with our team over the coming months to ensure a smooth transition for Rachel," he said. Brown-Forman has not addressed whether Walker will continue in a management role after the transition is completed. 
Barrie joined Suntory-owned Morrison Bowmore Distillers in 2012 before the company's acquisition of Beam, Inc. and its merger into Beam Suntory. Her principal responsibility was working with Bowmore, Auchentoshan, and Glen Garioch, but also helped with whisky creation for the Laphroaig and Ardmore single malts and Teacher's Blended Scotch Whisky. Ron Welsh, Beam Suntory's senior manager for inventory management and spirit quality, praised Barrie's contributions in a company statement.
"We are delighted for Rachel, and we know she will be a great asset to BenRiach. Rachel has made a lasting impact during her time at MBD and Beam Suntory, playing an important role in the creation of some of our most innovative and premium whiskies. We wish her all the best as she moves to her new position."
Before joining Morrison Bowmore, Barrie spent 16 years at The Glenmorangie Company as a member of the company's whisky creation team for the Glenmorangie and Ardbeg single malts, along with the now-discontinued Baillie Nicol Jarvie blend. She began her career after graduating from the University of Edinburgh as a research scientist at the Scotch Whisky Research Institute.
Links: Brown-Forman | The BenRiach Distillery Company | Beam Suntory
---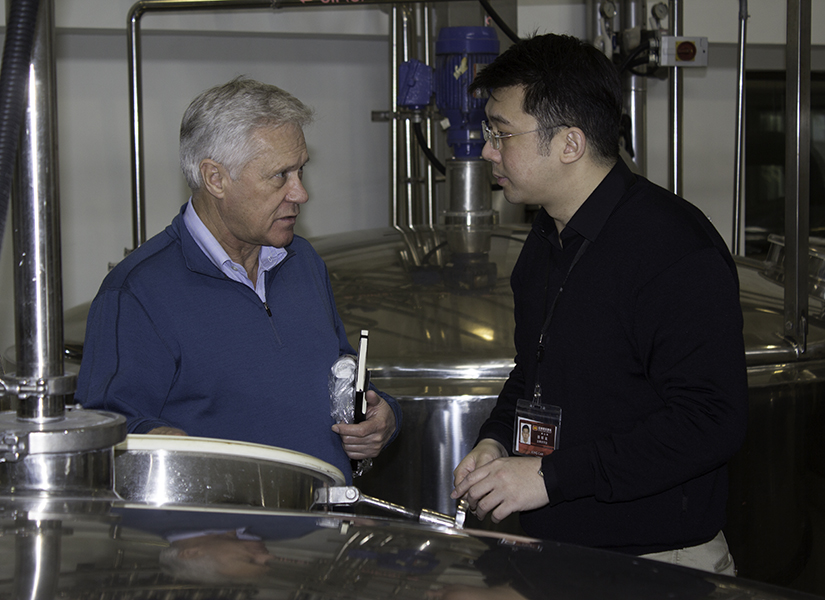 February 15, 2017 – Most whisky connoisseurs will likely have never heard of Dr. Jim Swan, but the longtime whisky industry consultant helped shape many of the whiskies we enjoy today. Dr. Swan passed away Tuesday at his home in Edinburgh at the age of 75, leaving behind a legacy of whisky excellence. "He will be sadly missed by all who knew him," his daughter Caroline said in an email today.
While he was known most for his work with Taiwan's King Car Distillery and its award-winning Kavalan single malt whiskies, Dr. Swan worked with distilleries around the world, including the Welsh Whisky Company (Penderyn), Israel's Milk & Honey Distillery, the Dublin Distillery Company, the fledgling Lindores Abbey Distillery in Scotland, and countless others. His special touch was in getting whisky from new distilleries to have maturity and complexity well beyond its years.
"There is a secret, there is a technique, but I'm not going to share it," he said with a laugh during a 2014 WhiskyCast interview. "It's a case of optimizing each stage of the process for being ready at a young age." Dr. Swan earned his degrees from Heriot-Watt University in Edinburgh and spent ten years at Pentlands Scotch Whisky Research, which later became the Scotch Whisky Research Institute. He later became one of the partners in the Tatlock & Thompson consultancy before founding his own firm in 2002.
In addition to his academic credentials, Dr. Swan humorously described himself as a graduate of the "school of hard knocks" and the "University of Life." He was a guest on the very first episode of WhiskyCast in 2005, and was always generous with his time to answer questions about the science behind whisky. Please join us in sending our condolences to his family and friends.
---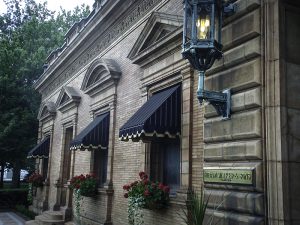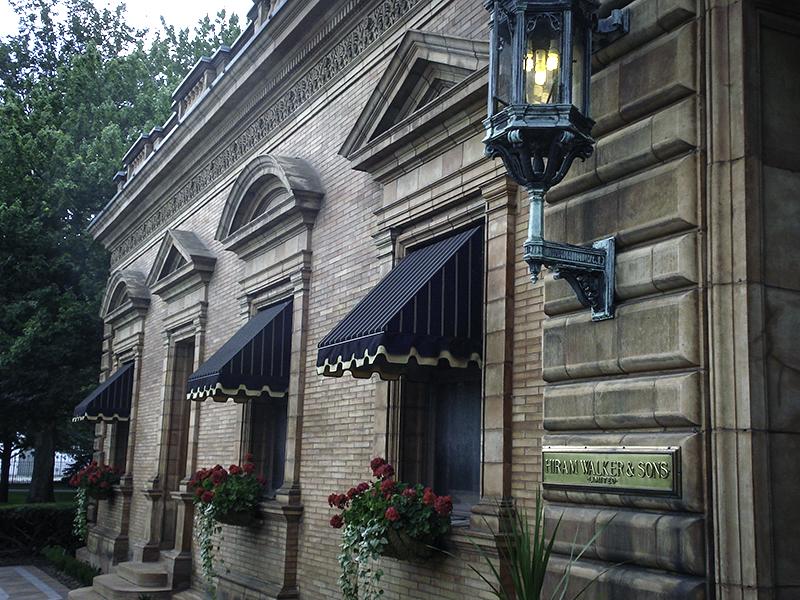 February 14, 2017 – Windor, Ontario Mayor Drew Dilkens is back home after meeting with Beam Suntory executives in Chicago Monday hoping to keep his city's Canadian Club Heritage Centre open. The mayor met with CEO Matt Shattock and other company executives in what Beam Suntory termed a "constructive discussion." However, there appears to be no change in the company's plan to close the Canadian Club brand home to public tours March 31.
This is the complete statement Beam Suntory provided to WhiskyCast via email:
"Beam Suntory and Mayor Dilkens had a constructive discussion about the Canadian Club Heritage Centre, and Beam Suntory looks forward to further dialogue about ways that they might be able to work together to support the Windsor community and Canadian Club's unique role in the city's history."  
WhiskyCast has contacted Mayor Dilkens to follow up on the meeting, and we will update this story as more information becomes available. As we reported last week, Beam Suntory plans to reinvest the money it spends on the Heritage Centre into other promotional efforts for Canadian Club, both in Windsor and globally. The museum attracts around 15,000 visitors annually, and the Canadian Club brand has played a major role in Windsor's history since Hiram Walker opened his distillery in Windsor in 1858.
The Heritage Center occupies the old Hiram Walker & Sons headquarters building adjacent to the Hiram Walker Distillery along the Detroit River. Beam Suntory's predecessor, Fortune Brands, acquired the Canadian Club brand in 2005 as part of the breakup of Allied Domecq. However, Pernod Ricard's Corby Spirit & Wine unit would up with the distillery, and signed a 99-year lease with Beam for the headquarters building along with a long-term production contract to supply whisky from the distillery for Canadian Club.
While Beam Suntory has confirmed that – barring a change in plans – it will terminate its lease on the Heritage Centre building at the end of 2017, Corby executive Ross Hendry told WhiskyCast in an email that his company has not received any notice from Beam Suntory on those plans. According to Hendry, it is "too early to speculate on any future plans or activities" for the building housing the Heritage Center. However, Hendry emphasized that Corby and the Hiram Walker Distillery, which produces Corby's J.P. Wiser's and other Canadian whisky brands, "have always been – and always will be – committed to Windsor." Corby has never opened the distillery to public tours, but recently opened a Wiser's training center at the distillery that could eventually become the base for a tour program.
This story will be updated with more information as it becomes available.
Links: Beam Suntory | Canadian Club | Corby Spirit & Wine
---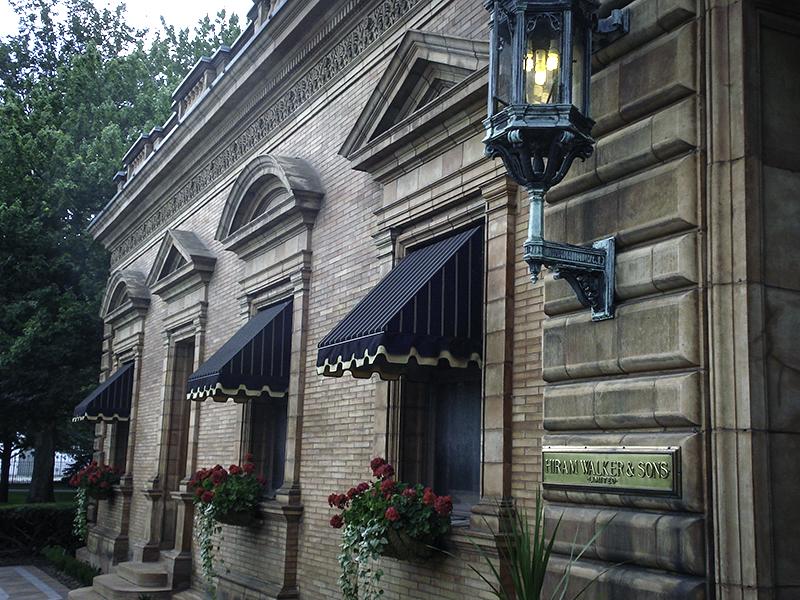 February 10, 2017 – Barring a last-minute change of plans, Beam Suntory will close its brand home for Canadian Club in Windsor, Ontario to tours at the end of March. The Canadian Club Heritage Centre occupies the historic building used originally as the headquarters for Hiram Walker, who opened his distillery in what is locally referred to as "Walkerville" in 1858. The visitors center attracts around 15,000 guests annually, according to the Windsor Star, which first reported the company's plans.
"Certainly, it was a complete shock to me and I was terribly disappointed," Windsor Mayor Drew Dilkens said in a telephone interview, noting that he had only been notified of the decision shortly before Beam Suntory announced it Wednesday. "The history in that brand centre, the history of Hiram Walker and Canadian Club in our community, it runs so deep – it's the foundation by which so much of this community was built upon," he said. Dilkens will meet Monday with Beam Suntory CEO Matt Shattock and other executives to make the case for keeping the center open. "I just want to sit down and have a conversation and figure out what is the path forward – how can we work on this together," he said.
Listen to Mark Gillespie's interview with Mayor Drew Dilkens:

Beam Suntory declined to make executives available for interviews, but in a statement provided to WhiskyCast, confirmed that tours will end at the Heritage Centre on March 31 while contracts for previously booked weddings will be honored through the end of the year. The Heritage Centre is a popular site for weddings, corporate meetings, receptions, and other special events in addition to serving as a display for the brand's extensive archive of historical records and artifacts. A Beam Suntory spokeswoman told WhiskyCast in an email the company will retain ownership of that material with plans to use it "to help promote the brand's rich history and heritage, and to support the Windsor community."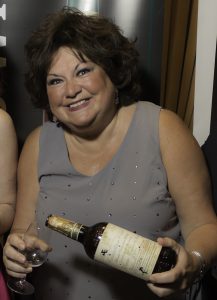 One full-time employee and five part-time employees will lose their jobs when the center closes, while longtime Heritage Center manager Tish Harcus will stay on as the curator for the historical archives and Beam Suntory's Canadian Whisky Brand Ambassador. 
The Heritage Centre opened after Beam Suntory's predecessor, Fortune Brands, acquired the Canadian Club brand in 2005 as part of the breakup of Allied Domecq, and has a complex back story. In the breakup, the distillery went to Pernod Ricard's Canadian affiliate, Corby Spirit & Wine, along with J.P. Wiser's and the other brands distilled there. At the time, Fortune Brands signed a 99-year lease for the building that houses the Heritage Centre and a ten-year production contract for whisky from the distillery. While it has never been publicly announced, that contract was apparently extended for an undisclosed length of time, since Beam Suntory's statement indicates that Canadian Club will continue to be produced in Windsor. Because of the different ownership structure, tours at the Canadian Club Heritage Centre have never been able to include the distillery complex itself, and are limited to the headquarters building.
The building's future is not clear at this time. According to Mayor Dilkens, the 1894 Renaissance-style building is designated as a heritage property and cannot be torn down or substantially modified without City Council approval. Beam Suntory's spokeswoman confirmed Friday night that the company intends to terminate its lease at the end of the year and return the building to Corby. Corby has been raising the profile of the J.P. Wiser's brand in recent years, and recently opened a brand center at the distillery to use for training purposes with the idea of opening it to the public in the future. WhiskyCast has contacted Corby executives to inquire about future plans for the building, and this story will be updated with more details as available.
Editor's note: This story was updated with additional information on Beam Suntory's plans to terminate its lease at the end of 2017.
Links: Beam Suntory | Canadian Club | J.P. Wiser's
---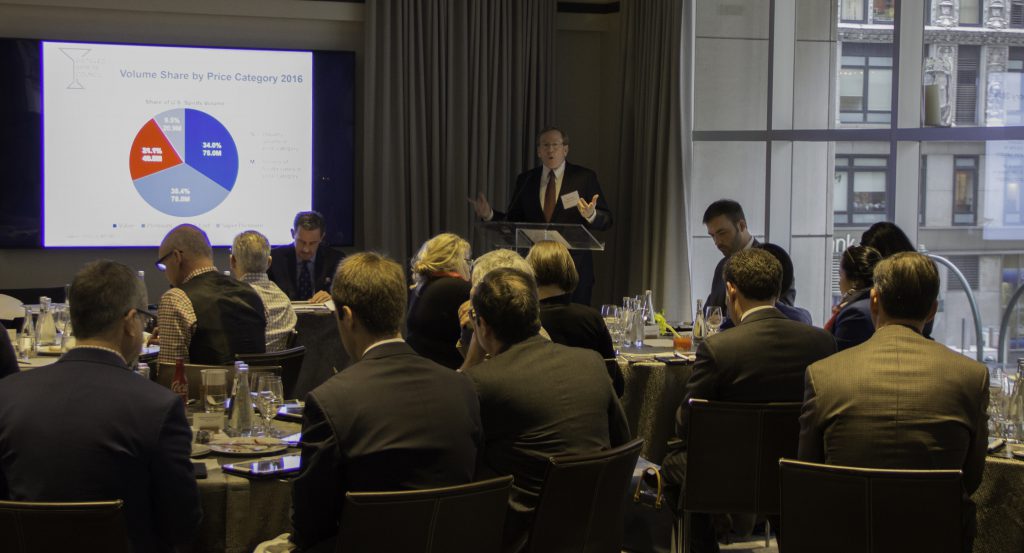 February 7, 2017 – Led by the whiskey industry, U.S. spirits sales recorded another year of growth during 2016, according to the Distilled Spirits Council of the United States. Revenue was up by 4.5 percent over 2015 to $25.2 billion (USD), while volume grew by 2.4 percent to 220 million (9-liter) cases as consumers continued a trend of purchasing more expensive premium spirits. While vodkas account for one out of every three bottles of spirits sold in the U.S., American whiskies continued to show increasing sales across all price categories for an overall 6.8 percent increase in volume during the year.
"We've added two billion dollars in revenue just from the North American whiskey market since 2010, growing in 2016 from $5.4 billion up to $5.7 billion," Distilled Spirits Council chief economist David Ozgo told reporters and analysts at the trade body's annual economic briefing in New York City. That figure includes not only Bourbon, Tennessee, and Rye whiskies, but Canadian whiskies and blended whiskies as well. The American-made whiskies showed significant levels of growth again in 2016, with revenue growth of 7.7 percent to $3.1 billion, while Canadian whiskies grew at a 5.8 percent rate to $2 billion. The value of those Canadian whiskies outpaced the volume (2.4 percent growth) on increased sales of premium whiskies.
Listen to the entire Distilled Spirits Council economic briefing:

Ireland's whiskies continued to show strong growth in the world's largest market for Irish Whiskey exports, with an 18.7 percent increase in volume to nearly 4 million cases and a 19.8 percent increase in value – again on increased sales of higher-end whiskies. Blended Scotch sales were down slightly in volume, but showed a slight increase in value while Single Malt Scotch revenues grew by more than four percent despite less than a one percent increase in volume.
On the export side, American whiskies continue to account for around 70 percent of all U.S. spirits exports, and grew by 10.2 percent over 2015. However, the stronger dollar cut into the value of those exports by nearly 9 percent, reducing the value of American whiskey exports for the year to slightly less than $1 billion. Canada remains the largest export market for U.S. spirits in both value and volume, while Vietnam was the fastest-growing export market during 2016 following a series of industry promotional efforts in that country.
Editor's note: The entire Distilled Spirits Council 2017 economic report can be downloaded from our web site, along with the supporting data supplement. 
Links: Distilled Spirits Council
---