Each week, we bring you the latest whisky news on WhiskyCast, but a lot can happen during the week. Now, you can keep up with whisky news as it happens here on WhiskyCast.com!
By Mark Gillespie
October 13, 2020 – Let's face it…mention Pappy Van Winkle to a whiskey lover and you'll probably get one of three responses:
"My God, that's the best whiskey ever made!"
"It's good, but there's no way in hell I'd pay THAT much for any whiskey!"
"Do you know where I can get my hands on a bottle?"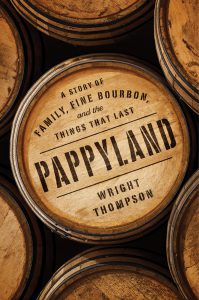 Of course, that last one is the one you're most likely to hear, especially around this time of the year. Buffalo Trace, which handles distilling, bottling, and distribution as a partner with the Van Winkle family, last week announced the 2020 releases of the Pappy Van Winkle 15, 20, and 23-year-old Family Reserve Bourbons, along with the Old Rip Van Winkle 10 and 12-year-old Bourbons and 13-year-old Rye. As usual, this year's announcement came with the recommended retail prices for the six whiskies ranging from $69.99 for the 10-year-old to $299.99 for the 23-year-old Family Reserve, along with the annual admonition to consumers to avoid the "secondary market."
However, this year's announcement came with something unusual – a request that consumers contact either the Better Business Bureau or their state Attorney General's office if they find retailers marking up the Van Winkle whiskies above the list prices. Neither the Van Winkle family, Buffalo Trace, nor its regional distributors have the ability to punish retailers themselves for price gouging, and in some states, it's even illegal for them to do so.
The story of Julian P. "Pappy" Van Winkle has been told many times over the years. As a young man, he bought out the Weller family's whiskey business in Kentucky, then merged it with the Stitzel family's business to form Stitzel-Weller. On Kentucky Derby day in 1935, he presided over the opening of the Stitzel-Weller Distillery just outside of Louisville's city limits in Shively and turned the distillery's flagship Old Fitzgerald wheated Bourbon into a legend.
His son, Julian P. Van Winkle Jr., took over when Pappy died in 1965, but was forced to sell the distillery in 1972. While he started sourcing whiskies to bottle under the Old Rip Van Winkle brand, it wasn't until after his death in 1981 when Julian Van Winkle III – we'll just call him Julian from here on – took the reins. Much as a young colt needs some time to find its legs, it took a few years and one helluva lot of hard work for the Van Winkle family's brand to catch on.
"Julian was looking far into the future, to see how this brand and whiskey would be passed from one generation to the next. The Van Winkles have done most things very well, except for that: the last time they seriously fucked up the baton pass."
That line on Page 7 should be a clue that Wright Thompson's "Pappyland" is not your typical whiskey book.
"Pappyland" begins on Kentucky Oaks Day 2017, 82 years after Pappy opened the Stitzel-Weller Distillery. Thompson, a senior writer for ESPN, was at Churchill Downs watching Julian mingle with friends, family, and more than a few admirers with a flask of Weller 12 in his pocket. That night, Thompson went with Julian as he returned to Stitzel-Weller for one of the few times since 1972 for a Derby Eve dinner party celebrating Diageo's Blade and Bow Bourbon. The memories, along with the sense of what might have been, still live deep within Julian's soul.
Julian, his wife Sissy, and their four children are revered as rock stars within the whiskey world today, especially Preston, poised to follow in his father's footsteps while his sisters develop the "Pappy & Co." lifestyle brand and their own successful careers. The Pappy Van Winkle Bourbon myth doesn't tell you how Julian dodged raccoons and other critters in a beat-to-hell bottling plant in Lawrenceburg for years, calling on Jimmy Russell down the road at Wild Turkey to ask for help with his antiquated – a nice way of saying rusty and worn-out – bottling line. The myth doesn't tell you how Sissy took the kids to the pool at the Louisville Country Club on hot summer days, but snuck them out to the car for peanut butter and jelly sandwiches at lunchtime to save money while Julian was trying to rebuild the family business and being turned down right and left by the bankers of Louisville.
The Van Winkle name carries with an air of Bourbon aristocracy, but "Pappyland" shreds the myths behind that facade to reveal the true story, one that should be inspiring and, yes, familiar to many of us. While Julian's sister, Sally Van Winkle Campbell, painted a gentle image of their father in her book "But Always Fine Bourbon," Wright Thompson tells the story of Julian Jr.'s years as a tank commander in World War II and a man capable of being both gentle and brusque. He also shares his own story – that of being the son of an alcoholic father who passed up a secure living in his father's Mississippi law firm to become a journalist (and a damn fine one at that). Thompson lays bare his own soul alongside Julian's to share some of the parallels, watching Julian and Sissy with their adult children while he and his wife Sonia fought one last battle to have a daughter of their own. (Spoiler alert: Wallace's birth plays a role in this book, along with some other heart-wrenching details I'll leave to you to find out for yourself.)
In the spirit of this book, I'm going to be honest as well. Most sons feel as though they have to compete with the legacies of their fathers, either to live up to their accomplishments or overcome their failures. As adults, many of us often wonder whether we ever truly earned the old man's respect. I used to wonder about that after my father died in March of 2012, until I realized that it would be far better to focus on making sure I earned the respect of my daughters.
This is as much a book about families as it is about Bourbon, but there's enough in here to keep the hard-core whiskey lover happy. You'll learn how Buffalo Trace eased Julian's level of stress when it bought a stake in the business in 2002, ensuring a long-term supply of whiskey and allowing him to escape the old plant in Lawrenceburg. It only eased that stress, though…because Julian spent the next 15 years obsessing over whether the whiskey Buffalo Trace was distilling for him could live up to the reputation of his dwindling stocks of Stitzel-Weller whiskey. Thompson tells the story of Julian and Preston finally tasting the samples of those first barrels, but to learn what happened in the Buffalo Trace tasting room, you'll need to read the book.
I guarantee you it'll be easier to find a copy of "Pappyland" than it is to find a bottle of Pappy…and unless you're completely heartless and soulless, it'll be just like tasting Pappy for the first time – you'll never be quite the same again.
Note: Wright Thompson and Julian Van Winkle will be taking part in an online book discussion and charity event November 16. Tickets include a signed copy of "Pappyland," with part of the proceeds going to Chef Edward Lee's Lee Initiative and its Restaurant Workers Relief Program. The ticket price also includes a raffle ticket for a bottle of Pappy Van Winkle. 
---
By Mark Gillespie
October 7, 2020 – Just call him "Old No. 8."
Chris Fletcher becomes the latest in a line of master distillers for Jack Daniel's Tennessee Whiskey, a line that goes all the way back to Jack Daniel and Nathan "Nearest" Green when "Mr. Jack" opened his distillery in Lynchburg, Tennessee in 1866. The 39-year-old Fletcher takes over for Jeff Arnett, who unexpectedly stepped down last month to pursue an as-yet-undisclosed opportunity within the whisky business. Fletcher was Arnett's assistant for the last 6 1/2 years, and was widely expected to be promoted to master distiller when Arnett surprised everyone with his announcement on September 3. By everyone, that included Chris Fletcher.
"Jeff, you know, more than anything, he's just a great friend. He was a great person to work for, certainly learned a lot. You know, I don't even have to say how great of a job that he did, obviously, in in the role as master distiller here in Lynchburg, but I was very surprised," Fletcher said during a virtual news conference this morning announcing the promotion. In an Instagram post, Arnett returned the praise for his protegé. "I can't think of a better or more deserving successor than Chris. He is well prepared for this role and I'm certain he will uphold the tradition of making world class whiskey in Lynchburg, TN. Congratulations my friend!!"
It's fair to say that Fletcher was born into the position. He grew up living three miles away from the distillery, where his grandfather, the late Frank Bobo, was the master distiller between 1966 and his retirement in 1989. Fletcher recalled playing at the distillery as a child when remembering his grandfather while participating in the news conference from Bobo's former office.
"A lot of times on Sunday evenings when things were slow and,I was five, six, seven years old, he would he'd bring me along up here. And, you know, I was typically just playing over here at the Cave Spring or something like that while he was inside doing what he needed to do. But it's really special memories for me to to be right here in his office and here at this distillery. So, you know, my granddad will always be my vision of of a true distiller, that's for sure." Bobo died in January at the age of 90.
Chris Fletcher was a guest on WhiskyCast's live #WhiskyWednesday webcast following the announcement.
Fletcher first worked at Jack Daniel's as a summer tour guide starting in 2001 while he was attending Tennessee Technological University. After graduating with a chemistry degree, he joined Brown-Forman as a research and development chemist, but the lure of home brought him back to Lynchburg six years ago to become Assistant Master Distiller under Jeff Arnett. 
During the news conference, Jack Daniel Distillery general manager Larry Combs noted that Fletcher has been part of every major project at the distillery during the last six years.
"His knowledge of this distillery and all of its inner workings, his creativity and his passion for making great whiskey is going to serve us all well. He's learned from the best. And clearly has whiskey making in his blood from his grandfather and former master distiller Frank Bobo. He represents the generations of families who have worked and continue to work at the distillery here in Lynchburg. I know that many of you, probably all of you are familiar with our experimental Tennessee Tasters Series. And Chris has taken a prominent role not only in the innovation and development of those, but working with the team that made the whiskey. Our Jack Daniel's Tennessee Rye, the first new grain bill since Prohibition is part of Chris's doing as well, as well as the barrel proof whiskey we have introduced and our other craft products. Chris is a younger man, but he has a ton of experience and learning under his belt. He's learned from the best."
Listen to the Jack Daniel's news conference:
Combs also said that Fletcher will take a leadership role in the company's new Distillers in Training program, which will work alongside the Nearest and Jack Advancement Initiative and other diversity and inclusion programs within Brown-Forman to identify candidates for career training as distillers. "Our industry has room to grow in terms of diversity and representation, and one way to do that is to recruit and build that talent base. And that'll attract more and more people to our brand and our industry and prepare us down the road for the future. And so with that, there will be a number of roles under Chris that will allow us to bring folks in and folks already in the distilleries so they can learn the trade, and over time, we'll have a number of candidates that can ably represent the brand around the world."
Links: Jack Daniel's
---
September 3, 2020 – Jeff Arnett is stepping down as Master Distiller for Jack Daniel's, one of the world's top-selling and most well-known whiskey brands. Brown-Forman announced the move in a news release, with no reason given for the sudden move. Arnett declined a request for an interview today, but did confirm that the decision was his and that he will remain with the distillery until the end of September before announcing his future plans.
Arnett became the seventh master distiller in Jack Daniel's history in April of 2008 following the retirement of Jimmy Bedford. He led the development of the Jack Daniel's Tennessee Rye range along with the Tennessee Tasters range of experimental whiskies, the first Jack Daniel's Bottled in Bond release, and Sinatra Select. He joined the distillery in 2001 and worked his way up to become Bedford's lead assistant before taking on the lead role.
In the news release,  Jack Daniel Distillery Senior Vice President and General Manager Larry Combs praised Arnett's contributions. "He has worked tirelessly on behalf of the distillery and brought with him the creativity and the expertise that makes Jack Daniel's the most valuable whiskey brand in the world. We thank him for his leadership not only at Jack Daniel's but in the whiskey industry and wish him all the best."
Arnett was active in the Tennessee Distillers Guild and has been generous in sharing his expertise with the state's distillers during his tenure. He indicated that he will not be leaving the industry, but declined to comment on his future plans out of respect for his colleagues. "I wish everyone in Lynchburg the best and I am appreciative of the support and confidence they have shown in me to represent Jack Daniel's to the world during my time there. It has been an honor and privilege to be one of only a handful of people to have served as the Master Distiller of this wonderful brand known around the world as simply 'Jack'," he was quoted as saying.
No successor was immediately named, with an announcement expected in the coming weeks. While nothing has been said publicly, Assistant Master Distiller Chris Fletcher is likely to be the front-runner for the position. Fletcher has been Arnett's lead assistant for the last six years, and is the grandson of former Jack Daniel's Master Distiller Frank Bobo. Bobo served in the role from 1966 to 1988 during the period when the brand grew to worldwide prominence.
Editor's note: This story was updated with additional information.
Links: Jack Daniel's
---
By Mark Gillespie
Updated August 7, 2020 – While epidemiologists have warned of a "second wave" of Covid-19 outbreaks in many regions as the flu season begins in the Northern Hemisphere, the current rise in documented infections has organizers of whisky events scheduled for the second half of the year already feeling queasy. That's led to the postponement or cancellation this week of several events, including major events in London and the "Bourbon Capital of the World," Bardstown, Kentucky.
The Kentucky Bourbon Festival's board of directors announced Friday that this year's festival on the grounds of Spalding Hall in Bardstown will be replaced with a series of virtual events to be available online the weekend of October 15-18. "We've got the master distillers from the various partner distilleries that were going to be here in person speaking to maybe 50 people or 100 people depending on the class…now we've got an opportunity to showcase that same content and those speakers to thousands of people when we do it virtually," festival president Randy Prasse told WhiskyCast in a phone interview.
Prasse acknowledged the uncertainty of holding a large public event during the Covid-19 pandemic, especially from those partner distilleries. "The bigger the distilleries, the more apprehensive they were about where we were going to be and where they were going to be able to be, accepting the reality that there were some (corporate) mandates that no one was going to be doing anything live until the end of 2020 regardless of what the week-by-week case numbers were."
Resistance from whisky brands also played a critical role in the cancellation of The Whisky Show in London scheduled for the first weekend in October. Dawn Davies of The Whisky Exchange is responsible for planning the annual event, and was prepared to go ahead with a hybrid of virtual events and in-person events at Old Billingsgate – until brands started pulling out of the show in the last few days.
"Everything was fine, and then we literally had five brands pull out on us literally in the same heartbeat as we were talking about how amazing the show was going to be," Davies said from her office in London. "We had a couple of others that were wavering, and these were brands that had confirmed and committed and were going ahead…we just looked at the numbers and were like…I don't want to deliver a show that isn't absolutely awesome for the customers." Davies also cited recent spikes in Covid-19 cases that have caused new lockdowns in Aberdeen, Manchester, and other parts of the UK, along with rapidly changing government guidance on attendance limits at events. Plans are being redrafted to make as many of the show's events virtual, with tasting packs that will be available to order in the coming weeks through The Whisky Exchange.
The Whisky Lounge confirmed Friday that its London Whisky & Spirits Weekender event scheduled for September 4-6 at the Kia Oval will be postponed until next May. Autumn events in Liverpool, Manchester, and York are also in jeopardy, according to The Whisky Lounge co-founder Eddie Ludlow, with a final decision likely later this month.
"The challenge in the UK is that we're seeing peaks and spikes in various areas of the country, not necessarily on a daily basis, but it certainly seems to be happening with increasing regularity…which is, I suppose inevitable given that there are a few people who don't seem to be taking it seriously," Ludlow said in a telephone interview. That skepticism, combined with the convivial nature of whisky festivals, only raises the potential for these events to become "super-spreaders" for Covid-19.
"This is the kind of thing where you wake up in sweats and can't go back to sleep kind of story," Whiskey and Barrel Nite promoter Dave Sweet said of the potential for whisky festivals to become so-called "super-spreader" events. Sweet and his colleagues announced Thursday that they're pulling the plug on their New York City event scheduled for August 20 at the Hotel Pennsylvania in midtown Manhattan. New York City is the one remaining area of the state yet to allow restaurants and bars to resume indoor service, and Sweet cited the lack of approval by state and local officials for events to resume.
"Our venue has held back on even opening, let alone doing any large events," Sweet said in a telephone interview as individual email alerts to ticket holders and exhibitors were going out. "We just felt it was better to put the event off and give everyone in New York that is trying to do anything some space until March, which we're very hopeful and confident that we're going to get back to some semblance of normal," he said.
Ticket holders will be offered the option of a credit for the March 2021 event or any other Whiskey and Barrel Nite event in 2020 or 2021. In addition, they will be given free admission to the Whiskey and Barrel Nite event in Paramus, New Jersey scheduled for September 16. That event is being held at a restaurant and wedding venue with significant outdoor space, and Sweet plans to utilize that space to comply with New Jersey's current public restrictions.
In addition, the promoters of Whisky Live events in Australia have now cancelled their event September 4-5 in Adelaide, with their web site now showing plans for a 2021 event next June. Their Canberra event scheduled for September 25-26 remains on the calendar, though.
Dublin's Celtic Whiskey Shop kicked off the latest wave of cancellations with the announcement Monday that November's Whiskey Live Dublin festival has been cancelled. That event was to have been held at the city's convention centre to allow enough space for social distancing. However, the Irish government Tuesday announced another three-week delay in moving to the next phase of reopening the economy, with pubs and hotel bars to remain closed and a limit of no more than 50 people allowed at indoor events.
"There's a kind of increasing concern around wintertime if there is a second or third wave, where we might be able to do things to plan for the event and go ahead with the event and have to cancel it at a later stage, so we decided it was better for all parties – distilleries, consumers, and ourselves organizing the event to cancel it now and put a stronger focus on 2021," Celtic Whiskey Shop spokeswoman Julie Christie said.
"We just weren't really able to see how we would be able to accommodate at least 500 people per session, all drinking whiskey and then trying to maintain social distance and all of that…we just thought it was going to be a really difficult task to undertake," she said.
With many major whisky makers slashing marketing budgets in the wake of lost sales due to pandemic-related economic issues, Christie acknowledged concern on the part of whiskey brands over the risks of exhibiting at large-scale public events as one of the reasons for the decision. "Regardless of their size, Whiskey Live is a huge event for them and they invest a lot of time and money in updating their stands…it's where they would release a lot of their new whiskies in the run-up to Christmas time, so committing to something like that at this stage and then potentially having it cancelled at a later date would probably have cost more money for both us and the brands."
In addition, the organizers of the Spirit of Toronto Festival have now cancelled their plans for the scheduled October 15 live event at Roy Thomson Hall, and will replace it with a series of virtual tastings from October 2-31. That event is scheduled to return next May. Organizers of the Stockholm Beer & Whisky Festival are still waiting for Swedish government guidance on how many people will be allowed to attend their event, which runs over the last weekend of September and the first weekend of October. Several contingency plans have been prepared, depending on what the government decides to allow.
Sweet has also cancelled Whiskey and Barrel Days in Pleasanton, California. That event was originally scheduled for Labor Day Weekend as part of the annual Highland Games at the Alameda County Fairgrounds, which has been cancelled. He remains hopeful about Whiskey and Barrel Nite events later this autumn in Chicago and Los Angeles, which remain on the calendar for now pending guidance from local and state officials. In Los Angeles, county officials responsible for issuing event permits have not been given permission to start that process yet, which has also now affected the LA Scotch Club's annual "Peatin' Meetin' XII" event previously scheduled for August 22. Club spokesman Andy Smith shared an email sent Saturday to ticket holders with WhiskyCast rescheduling the event tentatively for September 26 if permits can be obtained in time.
Sweet's organization took over management of the Whiskey Obsession Festival in Sarasota, Florida this year, and after moving it to the Armature Works in Tampa, has now seen that event postponed twice. The current plan is to hold it on November 4, given that Florida is allowing events with up to 200 people. "We're hoping that the spikes and everything by November will begin to calm down a little bit and we'll be allowed to branch out a little bit," he said. "There's a large outdoor space as part of our venue and we will tent it and expand things or go entirely outside. Sweet is working with the venue's management to use open-sided tents that would allow for more ventilation, combined with the use of large fans.
Sweet maintains that his team can organize a safe event with masks and hand sanitizer, along with changes in food options, switching to bottled water for attendees instead of common water dispensers, and as conflicts over masks become more common – extra security on-site. "We will help to remind people gently and politely," he said. "This is the other reason why we really promote the use of quarter-ounce pour spouts. It's my goal for a zero-intoxication show…we're not always able to achieve that, but we try and we come pretty close. If somebody is being insensitive, or unruly, or does not want to adhere to common-sense rules and protocols, then we will ask them to leave," he said.
Whisky Advocate, which earlier this year rescheduled its WhiskyFest event in Chicago and "Big Smoke Meets WhiskyFest" event in Hollywood, Florida until this autumn, now faces decisions on four events scheduled between October 31 and December 11, including WhiskyFests in New York and San Francisco. A spokeswoman for Whisky Advocate publisher M. Shanken Communications told WhiskyCast in an email that "we are closely monitoring the situation in each city and as we get closer to the dates, we will make final scheduling decisions. In the interest of public health and safety, we will take all proper precautions into high consideration when making these decisions."
Editor's note: This story was updated Saturday, August 8 with new information on the postponement of the LA Scotch Club's "Peatin' Meetin'" event.
Links: Kentucky Bourbon Festival | The Whisky Show | Whiskey and Barrel Nite | Whisky Live Australia | Whiskey Live Dublin | Spirit of Toronto | Stockholm Beer & Whisky Festival | Peatin' Meetin XII | WhiskyFest | The Whisky Lounge
---
By Mark Gillespie
July 6, 2020 – Science has helped us figure out a lot of whisky's secrets over the last couple of decades. Gas chromatographs can show us precisely the proportions of flavor-creating compounds in a sample of "new make" spirit, allowing us to make educated guesses as to how it will mature into whisky over time in an oak barrel. Carbon-dating can tell us whether radioactive particles are present in a bottle of whisky claimed to be from before World War II, and the existence of those isotopes can definitively prove whether that claim is the truth or a fraud.
However, one elemental mystery of whisky may never be solved. In a world full of assembly-line manufacturing where identical products roll off the line to meet our consumer needs, whisky remains the mysterious stranger on the edge of the industrial park. No one knows why we can take seemingly identical casks from the same cooperage and fill them one after another with the same new make spirit, then store those casks next to each other in the same warehouse under identical conditions for the same amount of time – only to find significant differences in the whisky from each cask.
Need proof? Look no further than the three casks of 1970 Glenrothes released by Last Drop Distillers, which was founded with the goal of finding rare parcels of vintage whiskies and other spirits that had languished in the industry's equivalent of the "Island of Misfit Toys." The casks they bottle didn't fit into a blender's ideal recipe for a whisky for one reason or another; too peaty, perhaps too oily in texture, or the wrong type of wood – so they sat in a corner waiting for years until someone saw their true beauty.
But, before we look at these three whiskies, we need to go back in time almost 50 years.
When these casks were filled on December 6, 1970, the Glenrothes Distillery in the Speyside town of Rothes was owned by Highland Distillers. As with many distilleries of that day, all of its whisky was destined for blending use. Cutty Sark and The Famous Grouse were known for using a lot of Glenrothes malt, but it was in high demand by blenders all over Scotland. In fact, the first bottling of Glenrothes as a single malt wouldn't happen for 17 more years.
The whisky in today's official distillery bottlings of The Glenrothes is much different than what the distillery produced in 1970. While the floor maltings had been closed several years earlier, its malt had peat levels significantly higher than the unpeated malt in use today. In addition, the distillery also used ex-Bourbon casks much more widely in 1970, while the vast majority of today's Glenrothes spirit goes into ex-Sherry casks.
All three of The Last Drop 1970 Glenrothes whiskies were matured in ex-Bourbon casks, and are almost perfectly sequenced in number: #10586, #10588, and #10589. If we were discussing any other consumer product, there is no question that we should expect similar whiskies from each cask. While the final fate of Cask #10587 is known only to the Whisky Fairies, the other three casks were kept together for their entire maturation until they wound up with Last Drop Distillers.
Cask #10586
Our first clue that each cask is different comes from the bottling strength, since each of the three casks was bottled as it came from the barrel with no dilution. This cask was bottled at 45.3% ABV, while #10588 wound up at 44.1% and #10589 at 45%. That may be a small difference, but again, we're looking at the mysteries of maturation.
The nose is malty with gentle kisses of peat smoke, vanilla beans, dark chocolate, and touches of dried apricots, mango, and papaya. The taste starts off light and fruity at first, followed by a nice balance of spices, barley sugar, and a hint of smoke. The finish has a whiff of peat smoke, along with chocolate and a lingering touch of spices. Overall, it's luscious and vibrant with a gentle smokiness. (96 Points)
Cask #10588
While there are similarities in the three casks that can be attributed to the "distillery character," each one of the three has its own unusual characteristics.  In the case of Cask #10588, the nose is rich with orange marmalade and notes of vanilla beans, Manuka honey, a touch of smoke, and a good maltiness. The taste can be described in one word – wow! There is a great fruity character with apricots and orange peel balanced by touches of oak tannins, vanilla beans, barley sugar, and a hint of spice that lasts through the long finish along with touches of tropical fruits and a hint of oak. (95 Points)
Cask #10589
If you've ever had a campfire interrupted by rain, you're familiar with the smell of smoky, wet wood. That's the first note I get on the nose of this whisky, along with vanilla, cooked bananas, a hint of sandalwood, and touches of dried fruits. The taste is fruity and vibrant on top with fresh berries and tropical fruits. However, there's also a dark undertone of oak tannins and smoke balanced by gentle spices underneath that makes this single malt delightfully complex. The finish is very long with gentle spices and touches of fruit and smoke. Outstanding! (96 Points)
This trilogy of single casks completes a three-year series of Glenrothes bottlings by Last Drop Distillers, following their releases of 1968 and 1969 casks in 2018 and 2019 respectively. One additional difference between the three 1970 casks: the "angels' share" of evaporation affected them differently. #10586 produced 103 bottles, while #10588 only yielded 87 and #10589 just 96 bottles for an overall total of just 286 bottles for the entire world. Apparently, the angels preferred #10588 just a bit more than its siblings – but not much more!
At a recommended retail price of $6,250 USD each, it would cost you at least $18,750 to acquire the entire set…assuming that is, that you're able to find each of the three bottles at a retailer.
You might have a better chance of finding out what happened to Cask #10587.
Editor's note: Last Drop Distillers provided WhiskyCast with samples of all three 1970 Glenrothes casks. However, as with all of our content, full editorial control remains with WhiskyCast. 
Links: Last Drop Distillers
---
By Mark Gillespie
June 22, 2020 – Two years ago today, the European Union's 25% tariff on imports of Bourbon, Tennessee Whiskey, and other American whiskies  took effect – and the industry hasn't been the same since. According to a new report from the Distilled Spirits Council of the United States, the tariff has cut American Whiskey exports to Europe by 33%, costing U.S. whiskey makers $300 million dollars in lost export sales over the two-year period.
The EU's trading bloc of 27 member nations is the largest single export market for American whiskey, accounting for 52% of all exports last year despite the tariffs. The traditionally close ties between the United States and the EU have been unraveling in recent years because of trade disputes, such as the Trump Administration's decision to impose punitive tariffs on steel and aluminum imports in March of 2018 to protect the American steel industry. That move resulted in the Europeans retaliating with tariffs on American whiskies and other politically sensitive export goods on June 22, 2018.
DISCUS chief executive Chris Swonger said in a statement announcing the findings that "the tariffs have derailed a great American export success story.  Our concern is not only the significant reduction in sales to the EU, it is also the loss of consumer mindshare for these uniquely American products." The organization represents distillers of all sizes in the United States, with many larger members also doing business in Europe.
While distillers of all sizes have been affected by the tariff, DISCUS public policy chief Christine LoCascio says craft distillers have suffered the most. "Many of whom are new to exporting and many, as they took their first foray into exporting looked to the EU because it is such a solid market for American whiskey in particular," she said in a telephone interview.
Until the trade war began, whisky and other alcoholic beverages enjoyed largely tariff-free trade between the U.S. and Europe since the mid-1990's. That free trade is credited with helping create the overall global boom in whisky sales. DISCUS cites export data showing the value of American Whiskey exports to Europe rose from $143 million in 1997 to around $700 million in 2018, even with the tariff affecting export sales for the final half of the year. In 2019, the first full year that the European tariff was in effect, those exports fell to around $514 million.
Swonger pointed out that the language in the EU's tariff notice calls for an automatic increase to a 50% tariff a year from now. The tariff could be removed if there's an agreement on steel and aluminum exports between the U.S. and the European Union. However, the two sides have grown even farther apart since 2018 because of a long-standing dispute over subsidies to aircraft makers Airbus and Boeing.
Last October, the U.S. imposed its own tariff on single malt whiskies from Scotland and Northern Ireland, along with other liqueurs and wines from European countries as part of countermeasures approved by the World Trade Organization following a ruling against the EU on its support for Airbus. As might be expected, that tariff led to a significant drop in exports of those whiskies to the U.S. in the final quarter of 2019, with first-quarter 2020 data not yet available.
Trump Administration officials are required under federal law to review the tariff periodically, and while the first review in February did not lead to changes, the next one in August could. The start of a 30-day public comment period for that review could be announced this week, and it comes at an especially sensitive time. Not only do Administration officials have to take domestic political considerations and the impact on the U.S. wine and spirits industry into account, but the WTO is expected to issue its final decision on the EU's case against the U.S. over subsidies for Boeing in July.
If the U.S. loses that case, the European Union will be allowed to impose its own set of countermeasures. While American whiskies are not on the list of goods proposed for tariffs, wines and other distilled spirits are, and that could prompt a negative response from the Trump Administration. While the U.S. tariff in the Airbus case was only applied to single malts from Scotland and Northern Ireland, U.S. officials could have applied it to all European-origin whiskies – and retain the option to do so in the August review along with the option to raise the current tariff to as high as 100%.
"There was talk earlier in the year about possibly even a mini-deal between the United States and the EU, and we were certainly very hopeful at that point when those discussions were happening," LoCascio said. "It does seem now that both sides are waiting for the next decisions to be made in the WTO," she said. EU Trade Commissioner Phil Hogan of Ireland said earlier this month in Brussels that negotiations between the two sides aimed at resolving the aircraft subsidy dispute have stalled, accusing the Trump Administration of stepping back from the talks.
Editor's note: This story was updated following our interview with Christine LoCascio of the Distilled Spirits Council. 
Links: Distilled Spirits Council
---
By Mark Gillespie
June 11, 2020 – In the years before the Civil War, Nathan "Nearest" Green taught a young Jack Daniel how to make whiskey. At the time, Green was an enslaved man on the farm of the Rev. Dan Call in Tennessee. They teamed up after the Civil War ended, when Jack Daniel opened his own distillery and hired the newly freed Green as his head distiller, along with his sons. To this day, there has always been at least one descendant of Nearest Green working at the Jack Daniel Distillery in Lynchburg.
Now, the Tennessee Whiskey brand named for Nearest Green and Jack Daniel's are teaming up once again. Fawn Weaver's Uncle Nearest Tennessee Whiskey and Jack Daniel's owner Brown-Forman have pledged $5 million to underwrite the Nearest & Jack Advancement Initiative with a goal of improving diversity within the American Whiskey industry.

The announcement comes following the death of George Floyd while in the custody of Minneapolis Police, along with the recent Louisville Police shooting of Breonna Taylor and the Georgia shooting of Ahmaud Arbery. Those homicides set off a nationwide debate over police brutality and ongoing discrimination against African-Americans with protests in many U.S. cities and calls for action.
Uncle Nearest and Jack Daniel's had already been working for more than a year on a program to create the Nearest Green School of Distilling at Motlow State Community College's Lynchburg campus when the protests began. "I was on the phone with the head of Jack Daniel's and their team and said 'listen, I've got an idea…would you be open to coming alongside us because it's just too big of an idea for Uncle Nearest. It's going to require a lot of money, it's going to require a lot of resources," Weaver said. Brown-Forman jumped on the idea as part of the company's ten-year-long project to improve its record on diversity and inclusion.
"A lot of people rush to make a statement, and don't put a lot behind it," Fawn Weaver said on the WhiskyCast #WhiskyWednesday webcast. "I prefer that people be thoughtful about what they are doing…what we have been working on behind the scenes with Jack Daniel's, and it's not just Jack Daniel's, I've been working behind the scenes with six different distilleries on the initiative," she said.
"The moment that we are in in our country is an impetus for all of us to take action," said Jack Daniel's global brand director Matt Blevins. "Some of this work that we're announcing today has been being worked on for a while, and this has been just a great opportunity for us to announce our action…which is so important here in that we're taking action with the Uncle Nearest team and the Jack Daniel's team to make progress on issues of diversity and inclusion in the whiskey industry, which we do know we have work to do," he said in a telephone interview.
The centerpiece of the initiative will be the distilling program at Motlow State. The college is named for the Motlow family, which traces its lineage back to Jack Daniel and owned the distillery from 1907 until 1956, when it was sold to Brown-Forman.. That program has been in the works for more than a year, with executives from both companies helping to develop the curriculum. Motlow State is awaiting final approval from the Tennessee Board of Regents to begin the accreditation process with a goal of offering courses next year leading to an associate's degree.
"It stands where we are today in terms of our social climate in the nation, this would be important because of the relationship that Jack and Nearest had, and it is one of those relationships that has born something that is of quality, that has been strong enough to last the test of time, and this is a representation of what happens when we work together," says MSCC President Dr. Michael Torrence. In a telephone interview, he cited the program's dual emphasis on cultural education and STEM (science, technology, engineering, and mathematics) in making the program attractive for students. "The one that makes me the most excited is to be able to go through this and learning about the processes and someone starting their own entrepreneurial asset as a distiller…I'm excited about what will come out of that," Torrence said. As of now, the school will not have an on-campus distillery, but Torrence is not ruling that out in the future.
The impetus for the program was Weaver's own inability to recruit minority candidates to work for the industry's largest Black-owned whiskey company. "I would have never thought that one of the big issues is we need to make this cool for African-Americans, we need this to be something they aspire to. I fell into this…I'm the child of two teetotalers, the last place I would have ever found myself was in this business, and so now, the question is if people are kind of getting into it accidentally, African-Americans are, which every African-American I've ever spoken to that's in this has gotten into it accidentally, the question is, how do we get people into it purposely," Weaver said.
The initiative also includes a leadership acceleration program for African-Americans already working in the industry who want to advance into management roles in distilling, maturation, or production. That program has already recruited its first class of apprentices, who will begin training at distilleries around the country. In addition, a mentorship program will serve as an incubator for African-American entrepreneurs developing spirits brands with assistance in marketing, branding, and distribution.
"The success measures will be pretty easy to look at," Blevins said. "Have we impacted the number of people participating in our industry who are Black, and Black-owned business, are they thriving as we give support and a step up through that business incubation program, and are we recruiting and creating the next generation of Black leaders in our industry? That's success," he said.
"If we were in any other industry, what we're doing right now would essentially be considered building competitors," Weaver said in a telephone interview following the announcement. "We will not own any portion at all of the businesses that we are coming alongside of in the business incubation program…this is solely to raise up more African-Americans in this industry to success, so not only do others see that success and then want to enter the business, but also those who choose to enter the business, it makes it easier for them to raise capital and if you can't raise capital in this business, you will not succeed," she said.
Nearest Green's role in the Jack Daniel's legacy had barely become a footnote in the brand's official history until a 2015 New York Times article revived interest in his story. The Master Distillers Series created by Jack Daniel's several years ago for the travel retail market featured Jack Daniel as the original "master distiller" for the world's top-selling American whiskey brand. However, the brand now acknowledges publicly that Nearest Green was the original head distiller, and the Jack Daniel's web site and distillery tours in Lynchburg include the story of the relationship between two men and Nearest Green's role as head distiller (the term "master distiller" was not coined until the 1990's.)
"We know that Jack made whiskey, knew how to make whiskey, but we also know that Nearest Green was our first head distiller," Blevins said. "We actually know that there were probably some others who qualified and had that title, but were not part of our Master Distillers Series…it's something that we are correcting, have corrected, and we'll continue to lift up the story of Nearest."
Editor's note: This story has been updated following an additional interview with Fawn Weaver of Uncle Nearest.
Links: Uncle Nearest | Jack Daniel's | Motlow State
---
By Mark Gillespie
June 9, 2020 – The Covid-19 pandemic has forced postponements and cancellations of whisky festivals around the world, and now, the Kentucky Bourbon Festival in Bardstown has become the latest to announce a change in plans. The non-profit organization that puts on the festival announced today that this year's festival will be postponed by one month from its original September 16-20 dates to the weekend of October 15-18.
"This is less about the future of Covid in three or four months than it is the impact of what Covid prevented us from doing the last 30 to 60 days," Bourbon Festival president Randy Prasse told WhiskyCast in a telephone interview. "When mid-March hit, most of the distilleries just ground to a halt with any of their public promotions," he said.
That left the festival team unable to work with distilleries on planning events for this autumn, and the final schedule for the postponed festival will likely not be released until mid-July. "They all basically said, look, if you're coming to us right now for a decision on will you be involved in September or will you be involved in October, the overwhelming consensus was just that October makes everyone feel a little bit more comfortable with moving forward with this kind of a thing," Prasse said.
Kentucky Distillers Association president Eric Gregory praised the decision in a statement emailed to WhiskyCast. "The KDA has a long partnership with the Kentucky Bourbon Festival and we fully support their decision to delay this year's event in light of the COVID-19 pandemic," he said.
Many of the association's member distilleries usually present events during the festival, either at locations in Bardstown or at their distilleries. However, the industry's participation in the rescheduled festival remains in flux right now. The KDA announced Friday that its annual Kentucky Bourbon Hall of Fame induction ceremony held during the festival is being cancelled this year because of the pandemic. Most of the Kentucky Bourbon Trail member distilleries remain completely closed to visitors while state officials review the KDA's reopening proposal for tours and tastings, though a handful have reopened their gift shops for curbside pickups.
Sazerac's Buffalo Trace and Barton 1792 distilleries participate in the Bourbon Festival, but are not members of the KDA or the Bourbon Trail, also endorsed the decision, noting in a statement that "the health and safety of attendees is of the upmost importance"
Prasse acknowledges that while public health experts are projecting a second wave of coronavirus cases this fall at the same time the usual flu season begins, the new dates for the festival fall still fall within a window of opportunity that should allow for outdoor events. The revised schedule will focus on events around the lawn at Spalding Hall in Bardstown, with a new "Bourbon in the Air" opening event to replace the traditional All-Star Bourbon Sampler held indoors at the Guthrie Opportunity Center.
"We wanted to do everything we could to make sure we had room for people to recover and feel comfortable about being out in an open-air festival situation, but also not push it back to the point where we inadvertently back into a potential second wave or at least fears over a second wave," he said.
Listen to Mark Gillespie's interview with Randy Prasse:

The 2020 festival will be the 29th annual event, and is the single largest event of the year for many Bardstown-area businesses with as many as 50,000 people attending festival events from around the world. Prasse expects a smaller crowd this year with fewer international visitors because of pandemic-related travel restrictions, and spent the 24 hours leading up to the announcement giving local hotels advance notice of the change in plans.
Two new hotels have opened in Bardstown since last September's festival, providing more rooms to handle the influx of visitors, while many attendees book their rooms for the next event as they check out at the end of each year's festival. However, many of the local hotels may not be able to easily switch guests to the October weekend because of pre-existing reservations already in place for that weekend.
As of now, the switch to October is expected to be a one-time occurrence. However, Prasse did not rule out making the change permanent if participating distillers see the need to avoid conflicts with other major Bourbon events in the area during September. While the KDA's Kentucky Bourbon Affair has already been cancelled along with the Bourbon & Beyond and Hometown Rising music festivals in Louisville, the combination of four major events over a three-week period had been expected to put a significant stress on distillery staffs during the period. Prasse says the needs of the distillers will largely make that decision, since the festival wouldn't be the same without them.
"It's like trying to put on all the festivities of the Kentucky Derby without the 20 horses in the starting gate. We could still do it, we could still have a lot of fun and it could be all festive and dressed up, but it's not going to be the same if you don't have those 20 horses running on the track."
Links: Kentucky Bourbon Festival | Kentucky Distillers Association | Buffalo Trace | Barton 1792
---
By Mark Gillespie
May 20, 2020 – While distilleries around Scotland have kept their visitors centers closed for the last two months because of the Covid-19 pandemic, there have been hopes that some of the tourist season could be salvaged later this year as lockdown restrictions are relaxed. However, Glenfarclas Distillery in Ballindalloch has decided that the risk of exposing its distillery workers to the coronavirus is too great to allow visitors on site, and announced via Twitter that it will not open its visitors center or gift shop at all during 2020.
As of now, no other distilleries in Scotland have made a similar announcement. The decision was made with a clear realization of the potential exposure for distillery employees. Grant says a Glenfarclas bottling hall employee was one of the more than 3,500 Scottish residents who has died from the Covid-19 virus, while all of the other employees remain healthy so far.
"Realistically, the lockdown isn't going to finish here for at least another month, if not longer, and it's going to be bars and restaurants that are past that, too," George Grant of Glenfarclas told WhiskyCast in a telephone interview. "We want to ensure that the staff working at the distillery are happy and safe to come into work, and part of the thing about people coming to the distillery is offering them tours, and we just felt that we wouldn't be able to offer that in a safe environment," he said.
In previous years, Glenfarclas would have already hired temporary staff to handle the influx of summer tourists, but did not make that move this year because of the lockdown. The distillery was one of the first to open a visitors centre in 1973, and usually is open year-round. However, the lockdowns have already cost Glenfarclas and its neighbors one of the biggest weeks of the year with the cancellation of last month's Spirit of Speyside Festival. The festival attracts thousands of visitors to the Speyside region each spring, and Grant said that usually results in significant sales at the Glenfarclas gift shop. Grant acknowledged that there had been internal discussions about perhaps opening only the gift shop while not offering tours, but chose to keep the doors closed as a way to support local retailers with the possibility of holding events or offering special bottlings.
With the UK scheduled to require a 14-day quarantine for visitors arriving from other countries beginning June 1, the potential for significant tourist traffic is limited at best. Grant suggested there may be some travel within the UK, but that "people are still going to be cautious around other people."
"At the end of the day, it's just safety for everybody."
Links: Glenfarclas
---
April 30, 2020 – While "stay-at-home" recommendations and many other limits on businesses are ending in many U.S. states over the next several days, the proverbial light at the end of the tunnel has many craft distillers thinking "freight train" instead of sunshine. Weeks of lost sales and production have left many of the nation's more than 2,000 small-scale distillers in financial distress, according to a new survey released today by the Distilled Spirits Council of the United States and the American Distilling Institute.
The survey of 118 craft distillers found nearly two out of three worried not only about the long-term survival of their businesses, but the short-term survival. 42 percent said they do not believe they will able to stay in business for more than three months, while another 21 percent are worried that they will have to go out of business within the next three to six months.
Craft distillers are especially reliant on sales in their on-site tasting rooms and distillery shops, and with many forced to close all public-facing operations because of state or local mandates, the impact on revenues has been significant. The survey found that on average, craft distillers have lost 64 percent of their sales since the coronavirus crisis began. 43 percent of distillery employees have been either laid off permanently or temporarily furloughed, even as more than 750 distilleries have switched operations from distilling spirits to producing alcohol for use in hand sanitizers and disinfectants.
"What's really sad about it is…just over the last 10, 15 years we've seen such a great growth in the craft distilling movement," Distilled Spirits Council CEO Chris Swonger said in a telephone interview. "We're going to do our level best to work with Congress and the state governments to make sure that government does its role to help support these great businesses around the country so they can survive and ultimately thrive," he said.
Distillers have not been expressly included in any of the three coronavirus relief packages approved by Congress so far, except for a provision that exempts them from the federal excise tax on alcohol produced for use in sanitizing products – as long as those products comply with Food & Drug Administration standards requiring the use of denatured alcohol. DISCUS and other industry groups have been trying to persuade the FDA to expand its list of approved denaturing agents because of a nationwide shortage caused by high demand for sanitizing products.
At the top of the industry's immediate wish list: a deferral of federal excise taxes due on alcohol removed from bonded storage during the current quarterly reporting period. Those payments are due at the end of June, and Swonger says a deferral period would help distillers with critical cash flow issues. The survey found nearly two out of three craft distillers have cancelled orders for grain, barrels, bottles, and other supplies – creating a wider economic impact for both the spirits and agricultural industries.
The wish list also includes legislation to either extend or make permanent the current federal excise tax break distillers receive on the first 100,000 proof gallons of alcohol they remove from bond for sale each year. While both large and small-scale distillers receive the tax break, major distillers reach that threshold within weeks while most small distillers never come close to it during a calendar year. That tax break was extended for a year last December as Congress was preparing to adjourn for the holidays, and is now scheduled to expire at the end of this year. In addition, U.S. industry groups are working with their counterparts in Europe to try and pressure politicians to set aside the trade disputes that have led to punitive tariffs on whiskies, with a resulting loss of export sales on both sides of the Atlantic.
Craft distillers have had many of the same problems as other small businesses in getting federal loans through the Small Business Administration's Paycheck Protection Program. While virtually all craft distillers are privately-held companies and not required to disclose their finances, publicly-traded Portland, Oregon-based Eastside Distilling was able to get a $1.4 million PPP loan during the first phase of funding, according to the company's required disclosure statements. In addition, Pittsburgh-based Wigle Whiskey confirmed today that it successfully applied for PPP funding in the most recent phase of funding. Wigle lost out on receiving a loan in the first phase of funding after PNC Bank failed to submit the distillery's application to the SBA for approval, but co-founder Meredith Meyer Grelli told WhiskyCast in an interview that PNC bankers were much more responsive to their needs when the second phase of loan funding became available Monday.
Grelli and her colleagues were forced to close six of their seven tasting rooms and shops when Pennsylvania Governor Tom Wolf shut down most of the state's "non-essential" businesses last month, but their main distillery shop was one of the few places in Pennsylvania allowed to sell whiskey for nearly a month. She told WhiskyCast Wolf's decision to close all of Pennsylvania's state-controlled liquor stores led to a sharp boost in sales during the first month of the lockdown, but those sales have dropped off in the last 10 days as the state started opening its stores gradually for curbside pickups.
"It definitely keeps you on your toes," Grelli said with a laugh during a telephone interview. "It's been sort of a good, big challenge every day…I often say that a year in a small business owner's life is like three years of normal life, and now it feels more like seven years…we are definitely working around the clock trying to be nimble, agile, and pivot as we need to," she said.
That ability to pivot quickly may be the difference between staying in business or not. Longtime craft distilling veteran Paul Hletko of FEW Spirits in Evanston, Illinois said during WhiskyCast's live webcast Wednesday that there is a "wave of failed craft distilleries that's about to hit us like a ton of bricks." Hletko cited a similar survey earlier this month by the American Craft Spirits Association showing even more pessimism than the DISCUS/ADI survey, with two out of three distillers surveyed projecting they might be out of business by the end of the month.
"Did the debt (loan deal) come through from the federal government…did it not come through, will distributors pay the invoices that they had from before, will they order more whisky? "You've got a lot of folks that rely extensively on the on-premise business across the world, and having those numbers go to zero is very tough," Hletko said.
"There are many people that are going to be fine, but there's a lot of folks that are just not going to be able to make it cause there's no more revenue…it's a very tough world to be living in these days."
Links: Distilled Spirits Council of the United States | American Distilling Institute | Eastside Distilling | Wigle Whiskey | FEW Spirits
---