Each week, we bring you the latest whisky news on WhiskyCast, but a lot can happen during the week. Now, you can keep up with whisky news as it happens here on WhiskyCast.com!
January 13, 2017 – Tourism promoters in Louisville, Kentucky have no problems with reported plans for a new Bourbon-flavored Ben & Jerry's ice cream to be named "Urban Bourbon." In fact, they're almost salivating at the thought. The Louisville Convention & Visitors Bureau holds a trademark for "Urban Bourbon" to promote the city's Urban Bourbon Trail, a network of 35 local bars and restaurants that offer extensive Bourbon selections or feature whiskey as a key ingredient in their menu selections.
The Vermont-based ice cream company is reportedly planning to introduce its "Urban Bourbon" ice cream later this year, though it has not confirmed that following an Instagram post by @candyhunting last week showing the label for the new flavor.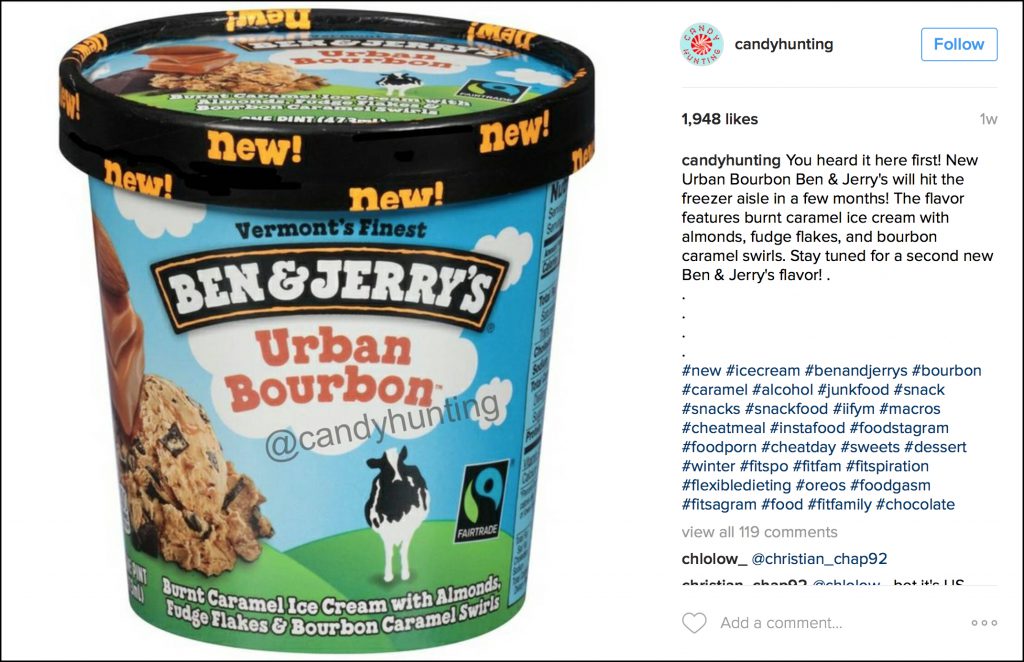 According to Stacey Yates of the Louisville Convention & Visitors Bureau, the law firm that handles the agency's trademark registrations has been tracking the Ben & Jerry's project for at least two years as the ice cream company explored possible names. In mid-2016, they had to make a decision on whether to challenge Ben & Jerry's application to use the "Urban Bourbon" trademark in the food category.
"We own the trademark for use as a tourism destination, so we are very aggressively going to protect that to keep other cities from having their own "Urban Bourbon" anything…we want to have our stake in the sand on that, but we decided that we are a tourism organization," she said. "We are not looking to get into the food production business and have jams, jellies, sauces, ice cream, or anything like that, and unless we were going to do that and then show that we had, then we really didn't have standing to keep that mark parked."
However, Yates also admits there was an even more logical reason for not challenging Ben & Jerry's. "Since we're not going to ever produce ice cream, it wouldn't be a bad idea to have a national brand, especially one that has such a halo effect as Ben & Jerry's, to be out there pushing an "Urban Bourbon" ice cream and if anyone correlates that back to Bourbon Country, yay for us!" It should be noted that "Bourbon Country" is another tourism-related trademark owned by the agency.
Trademarks can be issued across a wide range of product categories or services, but are generally issued to only one owner in a specific category, such as the trademark the Louisville CVB owns for "Urban Bourbon" in the tourism category. However, a trademark owner can lose those rights if the mark is not used for a specific period of time – usually five years.
The Louisville CVB originally owned the trademark to "Urban Bourbon Trail" as well, but Yates said the agency transferred the rights to that trademark to the Kentucky Distillers Association several years ago. At the time, the KDA was involved in litigation over its trademark for the "Kentucky Bourbon Trail" and was advised by lawyers to secure the rights to "Urban Bourbon Trail" to help build its case. The agreement gives the Louisville CVB the exclusive rights to use the "Urban Bourbon Trail" trademark in exchange for a $1 per year licensing fee. The CVB also has a similar licensing agreement for its "Urban Bourbon" trademark with the organizers of the Urban Bourbon Half Marathon held in Louisville each October.
As for Ben & Jerry's, Yates says the agency has not heard from the ice cream company's marketing team about plans for the new flavor, but she is eager to discuss it with them. When asked if that might include inviting Ben & Jerry's to hold a launch party for "Urban Bourbon" in Louisville when it is released, Yates immediately made note to have a member of her staff start working on that.
WhiskyCast has contacted Ben & Jerry's for comment, and this story will be updated with additional information as necessary.
Links: Urban Bourbon Trail | Ben & Jerry's 
---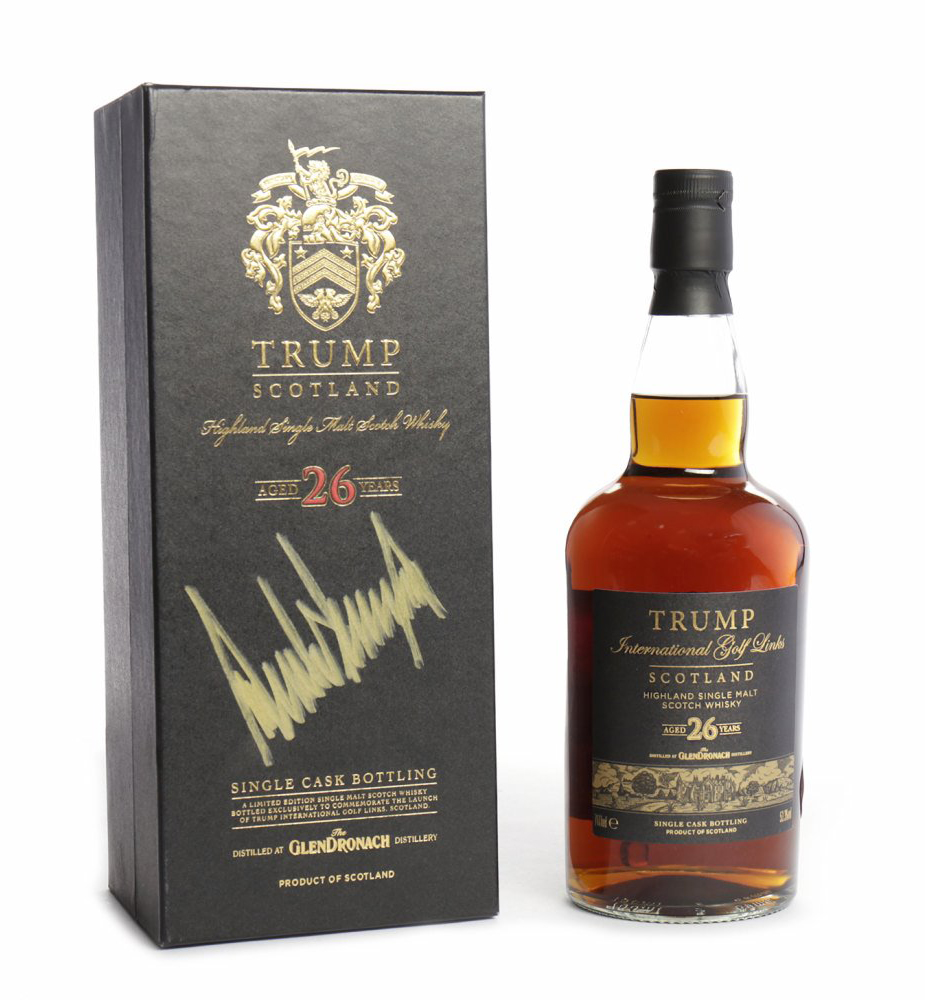 January 13, 2017 – While Friday the 13th is often considered an unlucky day, Colin Plint will likely never forget this Friday the 13th after paying £6,000 GBP ($7,300 USD) for a unique bottle of whisky. The Air Canada pilot and whisky collector won the bidding for a bottle of GlenDronach Scotch Whisky signed by U.S. President-elect Donald Trump that went on the auction block today at McTear's in Glasgow. The bottle comes from a 26-year-old GlenDronach single cask purchased in 2012 by The Trump Organization to be bottled for the opening of the Trump International Golf Links resort near the distillery in Aberdeenshire.
Plint told an interviewer after the auction he had traveled to Glasgow to sell a bottle of 1964 Black Bowmore that went for £5,200 GBP ($6,342), and decided to use the proceeds from that sale to bid for the Trump bottle. "It might not be worth the full weight of the money, but it's a story…it's a story that I've taken, and the bottle will be well-received in Canada," he said.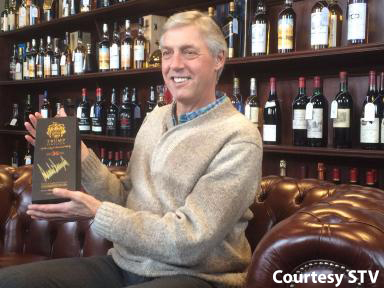 Before the auction, McTear's whisky specialist Laurie Black had placed an estimate of £2,500-£3,500 GBP ($3,075-$4,300 USD) on the bottle, which was one of 504 bottles sold by the resort but was one of a limited number with a presentation box signed by Trump. Black told WhiskyCast before the auction that he believed the estimate was high, but fair given that interest in Trump is at an all-time high before his inauguration in Washington a week from today. However, a McTear's statement today described the bidding as "fierce" with intense bidding from potential buyers online, on the phone, and in the McTear's gallery.
In the statement, Black noted that "there was a huge amount of interest in the bottle and we were delighted with the final price, which was several times more than previous Trump bottles have sold for.   The GlenDronach is a stunning whisky in its own right however, the Trump connection gave this particular bottle a presidential boost." The only signed bottle of the "Trump Scotland" whisky that has sold at auction until now went for a high bid of £1,950 ($2,395 USD) last year at the online-only Scotch Whisky Auctions site.
However, the Trump bottle was not the most expensive lot on the block at the first McTear's auction of the year. Two lots brought high bids of £10,000 GBP ($12,187 USD) each: a 52-year-old Macallan distilled in 1950 and a Springbank Millennium Collection with full-size and miniature bottles of 25, 30, 35, 40, 45, and 50-year old Springbank whiskies. In addition, a charity lot to benefit the Earl Mountbatten Hospice on the Isle of Wight brought a high bid of £1,500 GBP ($1,829) for an 18-year-old Macallan. The bottle came from a longtime Macallan employee whose mother was cared for by the hospice.
The next McTear's whisky auction is scheduled for February 24 in Glasgow.
Editor's note: This story was updated with details on the high bidder for the Donald Trump-signed GlenDronach whisky.
Links: McTear's
---
January 9, 2017 – It's a sad day for whiskey lovers. Parker Beam, one of Bourbon's legendary distillers, passed away at his home near Bardstown, Kentucky last night at the age of 75 following a four-year-long battle with amyotrophic lateral sclerosis (ALS). Heaven Hill Distillery announced his passing in a statement from company president Max Shapira Monday afternoon.
"All of us within the company, and the general public, watched with awe and admiration as Parker and Linda waged a much publicized war against this terrible disease, using their courage, his standing as one of the industry's great Master Distillers and his wide sphere of influence to generate international awareness, and millions of dollars, for ALS research and treatment."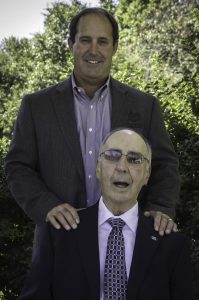 It should go without saying that Parker Beam was one of the leaders responsible for today's Bourbon renaissance. He started working at Heaven Hill's distillery in Bardstown in 1960 under his father, master distiller Earl Beam, though at that time the title "master distiller" was rarely used. In 1975, Parker Beam succeeded his father as Heaven Hill's master distiller, and only when his health problems forced him to cut back on his workload did he agree to take on the role of Master Distiller Emeritus. Eventually, his son Craig Beam joined him to form a father and son team of co-Master Distillers, and Craig retains that title to this day along with Denny Potter. Parker was one of the few living distillers (who didn't own a distillery) to have a whiskey named in his honor when Heaven Hill created the Parker's Heritage Collection series of annual whiskey releases in 2007.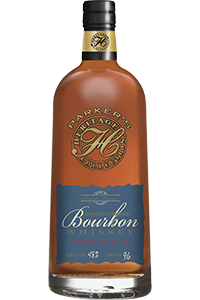 As Shapira noted in his statement, Parker Beam's fight with ALS inspired the entire whiskey industry through the ALS Association's "Parker Beam's Promise of Hope Fund." Heaven Hill and Parker's family established the fund shortly after announcing on January 31, 2013 that he had been diagnosed with ALS, also known as "Lou Gehrig's Disease." Starting that year and each year since, Heaven Hill has donated part of the proceeds from each year's release of Parker's Heritage Collection to the Promise of Hope Fund. That, along with projects such as the 2013 "Master Distillers' Unity" charity bottling, has helped raise more than a million dollars for ALS research and treatment over the last four years.
On October 23, 2009, a little more than three years before ALS would start to affect Parker Beam's voice, Heaven Hill honored his 50th anniversary in whiskey with a celebration at the company's Bourbon Heritage Center in Bardstown. Here is his short, but poignant speech from that night as more than 150 of his colleagues, friends, and family honored him.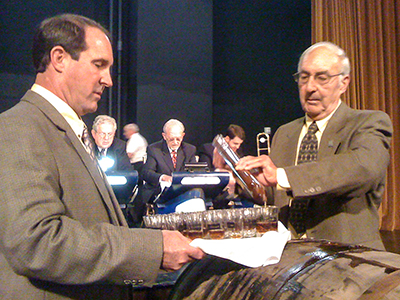 The next evening, as Heaven Hill unveiled that year's Evan Williams Single Barrel release at an event in Bardstown, the quiet, soft-spoken Parker Beam agreed to talk about his long career making whiskey.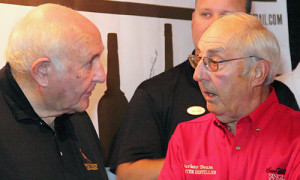 Parker Beam received virtually every award that a member of the whiskey industry could possibly receive, but in September of 2015, his colleagues in the industry gave him perhaps the ultimate honor. Not only did the Kentucky Bourbon Hall of Fame give him its first
Lifetime Achievement Award
, but named the award after him for all future recipients. His longtime friend, Wild Turkey's Jimmy Russell, presented the award – and was the second to receive it a year later.
Both men were part of the inaugural class of Hall of Fame inductees in 2001
.
Please join us in expressing our condolences to Parker's wife, Linda Beam, along with their entire family. A funeral service will be held at Bardstown Baptist Church on Thursday, January 12 at 1:00pm, with visitation from 3:00-8:00pm Wednesday and 11:00am-12:30pm Thursday at the Barlow Funeral Home in Bardstown.
Editor's note: This story was updated with details on the memorial service for Parker Beam. 
Links: Heaven Hill
---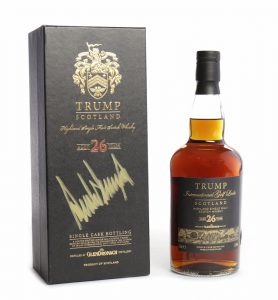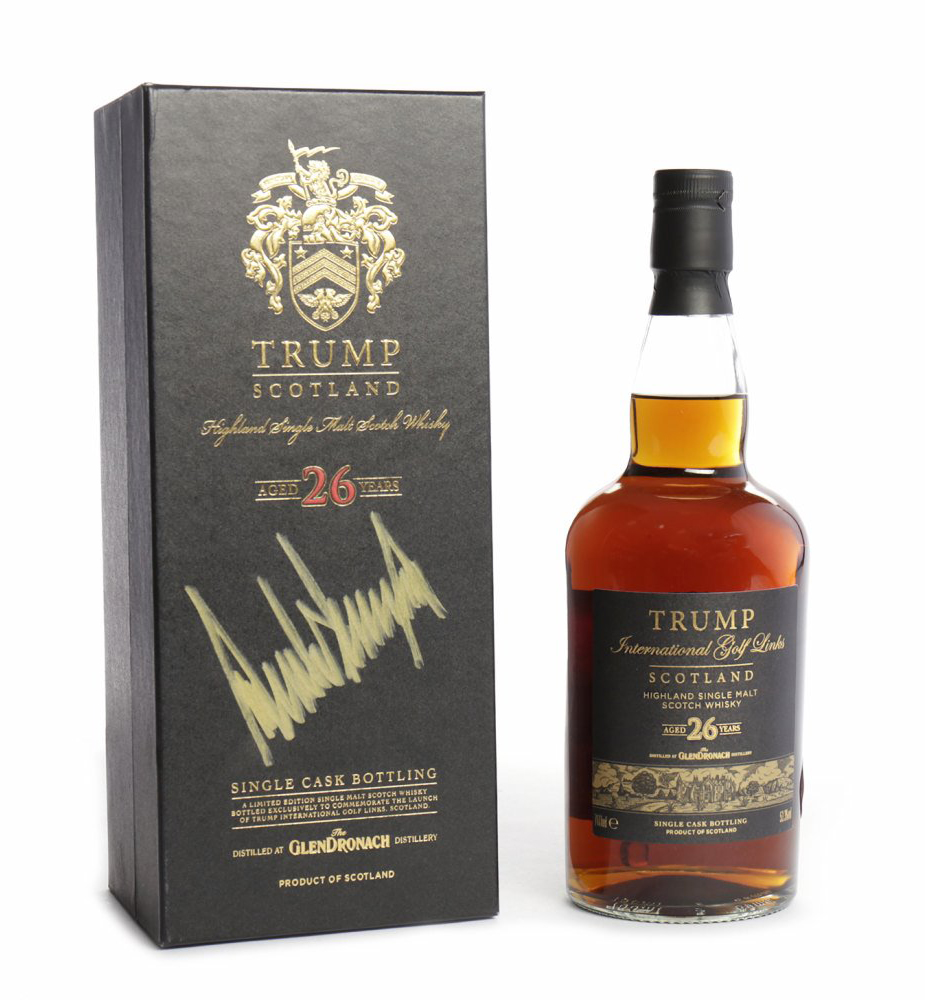 January 6, 2017 – One week before Donald Trump takes the oath of office as the 45th President of the United States, a bottle of the only single malt Scotch whisky that bears his brand will go on the auction block at McTear's in Glasgow with a presentation box signed by the President-elect. The bottle of 26-year-old comes from a single cask of whisky from GlenDronach Distillery, and was bottled for the 2012 opening of the Trump International Golf Links resort near Aberdeen, Scotland. Only 504 bottles of "Trump Scotland Highland Single Malt Scotch Whisky" were produced from that cask for sale at the resort, which no longer has any bottles available for sale.
"When it was released, a lot of people would have bought the bottle and just opened it and enjoyed it, so the number of bottles left…obviously, it's hard to put a figure on it, but there's not going to be that many…we're excited to see what happens when it goes under the hammer on January 13th," said McTear's whisky specialist Laurie Black. The bottle was consigned to McTear's for its first 2017 whisky auction by one of the auction house's regular clients, who acquired it shortly after the resort opened from a person who lives near the course. In a telephone interview, Black set the pre-auction estimate for the bottle at between £2,500 and £3,500 pounds ($3,075-$4,300 USD), but noted that the seller has set an undisclosed reserve price that must be met for the bottle to sell. "He had a sneaking suspicion that it was going to increase in value, so he had no intention of opening it, no intention of drinking it…he just looked after it at his Aberdeenshire home for the last four years, and now is obviously as good a time as ever, you would think." It should be noted that the box comes with number cards for two different bottles (#198 and #391), and since the individual bottles were not numbered, it is impossible to tell which card was originally included in the box.
The whisky was distilled in 1985, and matured in an ex-Pedro Ximenez Sherry puncheon until it was bottled on June 26, 2012 at 53.3% ABV. When plans for the bottling were announced in the fall of 2011, GlenDronach's Alistair Walker confirmed to WhiskyCast that Donald Trump, who publicly avoids alcohol use, did not actually help select the cask but delegated the task to his team.
GlenDronach was picked because it is the closest distillery to the golf resort, but its whiskies have won a significant number of awards in worldwide whisky competitions since master distiller Billy Walker and his partners acquired it in 2008. In early 2016, they sold the BenRiach Distillery Company, including GlenDronach, BenRiach, and Glenglassaugh distilleries to Brown-Forman in a deal valued at $416 million, with Walker staying on to run the distilleries under the U.S.-based owners. Ironically, Matthew Barzun, the current U.S. Ambassador to Great Britain, is married to Brooke Brown Barzun of Louisville's Brown family, which controls Brown-Forman. Matthew Barzun is one of the Obama Administration's politically-appointed ambassadors who have been ordered by the President-elect's transition team to return home with their families from their overseas posts by Inauguration Day instead of being given a grace period following the change in administrations as has been done in previous transitions.
At the time the resort opened, Trump-signed bottles were being sold for £500 ($614 USD), while unsigned bottles were priced at £195 ($239.50 USD). It is not clear how many bottles Trump signed, but Black said the resort did raise its prices significantly on the remaining bottles as the 2016 presidential campaign developed. He understands the Trump campaign acquired all of the remaining inventory at some point in 2016 for its use. WhiskyCast has contacted the President-elect's transition team to confirm this, and this story will be updated with additional information as necessary. The golf course is currently closed until January 18, according to the resort's web site.
This is the first time one of the "Trump Scotland" bottles has gone on the block at a live auction, though several have appeared in online auctions. One signed bottle sold last year for £1,950 ($2,395 USD) through ScotchWhiskyAuctions.com, while a second signed bottle failed to meet the reserve price. Unsigned bottles have sold at the same site for prices ranging from £195-£360 ($239.50-$442 USD). At least one signed bottle is available at retail, with the UK's Hard To Find Whisky offering it for £4,999.95 ($6,138 USD).
Editor's note: All currency conversions in this story were done using today's Bloomberg Generic Composite Rate, and conversions for historical data do not reflect exchange rates at the time.
Links: McTear's | The BenRiach Distillery Company | Trump International Golf Links
---
January 5, 2017 – As retailers try to decide whether to raise their prices for Beam Suntory's Booker's Bourbon now or wait until existing stocks have been depleted, the world's largest Bourbon producer has responded to a series of questions over the sudden decision to phase in a planned price hike. Monday, Beam Suntory confirmed that instead of raising the suggested retail price of Booker's from its longtime $59.99 per bottle to $99.99 on January 1, it would phase in the 66 percent price hike over a period of time. The first step in that plan was a 17 percent increase to $69.99, with prices to rise to around $74.99 by the end of 2017 and additional increases expected in 2018.
While not making company executives available for interviews, a Beam Suntory spokesman offered this statement in an email to WhiskyCast late Thursday as a response to questions posed Monday after the announcement.
"Several factors were taken into consideration in determining the pricing approach for Booker's Bourbon, and in the final analysis, we simply decided to implement the previously announced pricing on a longer timeline. We regret any inconvenience to retailers and have communicated the updated suggested pricing approach of Booker's Bourbon to our sales force and distributor partners. While we cannot directly control on-shelf pricing as a supplier, consumers should expect to see Booker's pricing updated to an SRP of $69.99-$74.99 for the coming year.  Given the brand's supply constraints, we aim to release one batch of Booker's Bourbon per quarter in 2017, and we look forward to discussing the next batch in the months to come." 
The statement does not address the impact on consumers, nor does it say whether one of the factors in the change was the intense criticism on social media following the December 9 announcement and after a number of retailers raised prices on January 1. As previously reported, company executives have acknowledged that a Beam Suntory external spokesperson "misspoke" in confirming on December 9 that the price hike would not take effect until the first Booker's release of 2017.
Listen to this weekend's WhiskyCast for more on this story.
Links: Booker's Bourbon | Beam Suntory
---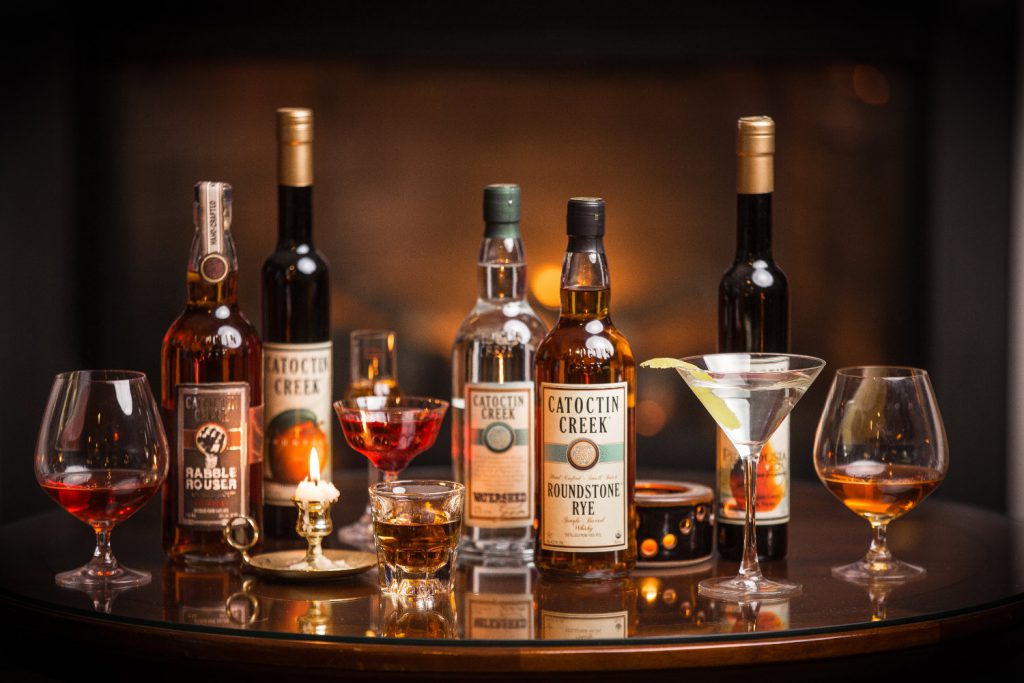 January 5, 2017 – Three business days into the new year is all it took for the first distillery deal to be announced in  2017, as Constellation Brands has acquired a minority stake in Virginia's Catoctin Creek Distillery. Becky and Scott Harris, who founded the Purcellville distillery in 2009, continue to own the majority of the company and will continue to run the day-to-day operations. Terms of the deal were not disclosed, and while the transaction closed in the fall of 2016, it was announced today in conjunction with Constellation's release of its quarterly earnings.
"The whole industry is trending toward consolidation," Scott Harris said in a telephone interview. "We had created a business that was profitable…very thin profits, and not enough to really generate some capital for growth of the business. You kind of are always up against payroll, cash flow, and things like that, so even a profitable business like ours – the profits can be close to razor-thin." With bank financing difficult to obtain, the Harrises decided investment from a strategic partner was their only route. "We just had an instant chemistry with them (Constellation), they really understood what we were doing…for such a large company, they're run like a small family-run company themselves, and the key people that came down that we've been dealing with were really salt of the Earth and understood what we were doing."
"We didn't want somebody that would come in and say OK, well…we're going to now start making bubble gum-flavored whiskey…that was something that we were never going to be interested in…"
Listen to Mark Gillespie's interview with Scott Harris:

The investment will help fund an expansion of production and distribution for Catoctin Creek's spirits, which are now available in 14 states. The Harrises plan to start work on expanding that with a goal of adding 10 to 14 more states by the end of 2017, and Scott Harris said Catoctin Creek has enough mature stock on hand to handle increased demand from retailers.
The distillery produces Roundstone Rye and Rabble Rouser rye whiskies, along with the unaged Mosby's Spirit and a range of gins and brandies. According to Scott Harris, new fermenters and other equipment are in the process of being ordered for the distillery that will double annual production, and negotiations are underway for additional maturation warehouse space. There is enough room for expansion in the existing distillery, which opened in 2013 after the Harrises restored a historic building in Purcellville and moved operations from the original site in a nearby industrial park.
Catoctin Creek's spirits have won a number of awards, and the distillery was a finalist for U.S. Craft Distiller of the Year in Whisky Magazine's 2016 Icons of Whisky Awards. Becky Harris was a finalist for Master Distiller of the Year in the same competition.
The move is the third in recent months for Constellation, which has been aggressively expanding its portfolio in the U.S. craft spirits sector. In October, the New York-based company paid $160 million for High West Distillery in Utah. As with Catoctin Creek, High West's existing management team remained with the company after the deal, and at the time, Constellation's executive in charge of its wine and spirits division, Bill Newlands, cited the company's desire to build a high-end spirits portfolio. The company also acquired a minority stake in the new Bardstown Bourbon Company distillery in Bardstown, Kentucky, which began production in the fall of 2016.
Constellation is the third-largest American brewer, and generates most of its revenue from sales of Corona beer along with a premium wine portfolio. Last month, Constellation sold its entire Canadian wine business to the Ontario Teachers Pension Plan for $776 million (USD), and today reported third quarter sales of $1.8 billion.
WhiskyCast has also requested an interview with Constellation Brands executives, and this story will be updated with more information.
Editor's note: This story was updated with additional information following an interview with Catoctin Creek's Scott Harris. 
Links: Catoctin Creek | Constellation Brands
---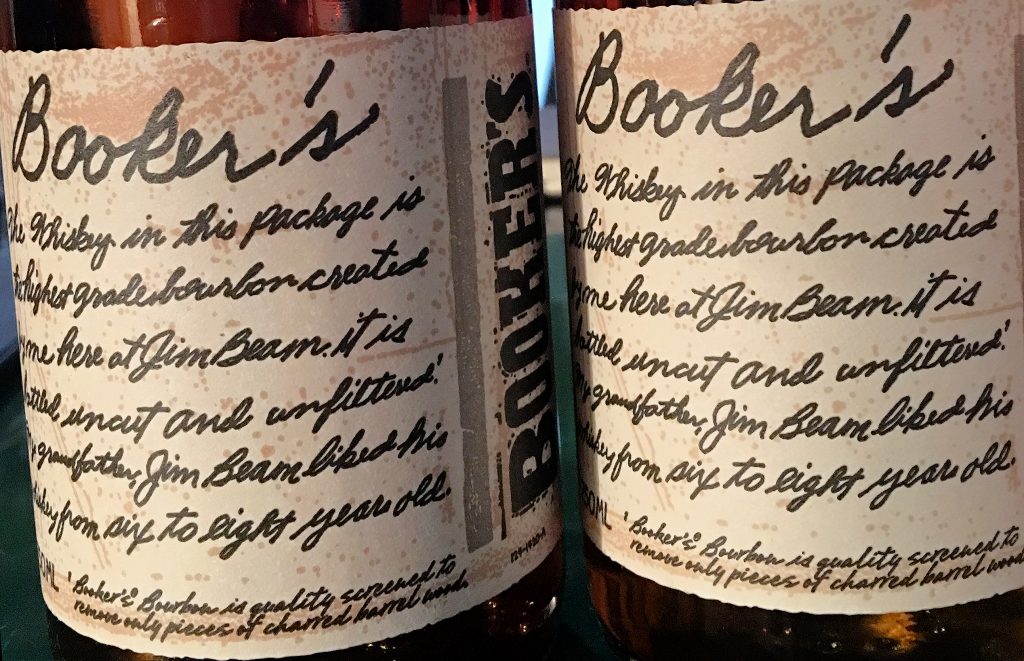 January 3, 2017 – Less than 24 hours after confirming plans to roll back its scheduled price increase for Booker's Bourbon, Beam Suntory is now clarifying questions over the timing of what had originally been a 66% price increase for the premium cask-strength unfiltered whiskey. Instead of raising the recommended retail price from its 2016 level of $59.99 to $99.99 at one time, the world's largest Bourbon producer decided to phase in the increase over time starting with a 17% increase to $69.99 per bottle as of New Year's Day.
On December 9 as the price increase was being announced, a Beam Suntory external spokesperson confirmed in an email to WhiskyCast that the "SRP for new batches will be increased to $99.99." With a final 2016 batch of Booker's released just before Christmas, the first 2017 batch is not expected until at least February. However, a Beam Suntory executive acknowledged in an email today that the company "misspoke" on December 9, and the plan was to "implement this updated pricing starting in the new year."
Beam Suntory has still not explained the reason for changing its pricing strategy on Booker's, which caught one of the company's largest wholesale purchasers by surprise during the New Year's holiday. Pennsylvania's Liquor Control Board raised its price for Booker's online and at its retail stores to $99.99 on January 1 "at the request of the vendor," according to PLCB spokesman Shawn Kelly. The state agency's headquarters was closed for the holiday on Monday when Beam Suntory confirmed plans to roll back the price increase, and Kelly confirmed to WhiskyCast that agency staffers were reprogramming the price change into the PLCB's database Tuesday. However, the new price will not be reflected in stores or online until Wednesday. Kelly noted that the agency will honor the new $69.99 price for Bookers for purchases since January 1, and consumers who paid the higher price online should save their receipts and contact the PLCB's consumer relations office. It is not yet known how many bottles the agency may have sold at the higher price, since retail stores were closed Sunday and Monday for the New Year's holiday.
This story will be updated with additional information as necessary.
Links: Booker's Bourbon | Beam Suntory | Pennsylvania Liquor Control Board
---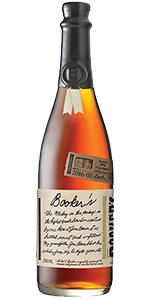 January 2, 2017 – Three weeks after announcing plans for a 66 percent increase in the price of Booker's Bourbon in 2017, Beam Suntory has reversed course. In a statement provided Monday evening to WhiskyCast and Fred Minnick, who first reported the decision, Beam Suntory executives confirmed rumors of a change that had been circulating over the New Year's holiday weekend.
On December 9, the world's largest Bourbon producer announced that it would raise the recommended retail price for Booker's from $59.00 (USD) to $99.99 starting with the first batch release in 2017. That move led to intense criticism on social media over the holiday period, overshadowing the final 2016 release of Booker's in mid-December. No reason was given for the decision to change the pricing strategy, nor was it specified when the recommended retail price will reach $99.99. Now, a Beam Suntory spokesman has confirmed that the company "misspoke" when it confirmed to WhiskyCast in December that the increase would take effect with the first 2017 release, and that the plan all along was to raise prices effective January 1.
In its statement, Beam Suntory confirmed that the plan to reduce the number of annual releases of Booker's from six to four will stand due to coming supply shortages.
As we've previously shared, Booker's Bourbon will experience supply constraints this year. As a result, we must reduce our batch releases to four per year. We apologize to anyone who is unable to locate the product in the future. Because of the rarity and high quality of this liquid, and our need to maintain our supply without sacrificing any production standards, we have decided to increase the price of Booker's. We'll be implementing the previously announced price increase over time, and in 2017 you can expect to see Booker's on shelf for $69.99-$74.99.

We would like to thank our friends and fans for their ongoing support, and we promise to maintain the same quality standards that Booker demanded of his namesake bourbon despite our supply challenges.
Part of the criticism was due to retailers who raised their prices for current releases of Booker's to take advantage of the coming price increase, which would likely not have come until March or April with the first 2017 release. Those retailers included one of the nation's largest liquor purchasers, the Pennsylvania Liquor Control Board, which is the only liquor retailer allowed by law in Pennsylvania. The PLCB raised prices on Booker's effective with the new year, as members of the Pittsburgh Bourbon Club pointed out Monday on Twitter.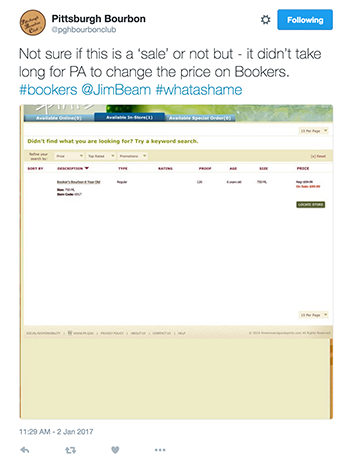 In a series of emails Tuesday to WhiskyCast, PLCB spokesman Shawn Kelly said the state agency would be changing its price for Booker's to $69.99 to reflect the change in Beam Suntory's pricing strategy, but that the change would not take effect until Wednesday when the agency's pricing database can be updated system-wide. Kelly noted that both the original price hike and the rollback were done "at the request of the vendor," and said that anyone who purchased Booker's from one of the state's stores or the PLCB web site this week at $99.99 should keep their receipts and contact the agency's consumer relations office in Harrisburg.
The Pennsylvania price hike also generated criticism on social media, such as this comment from Doug Weschules of Downington, Pennsylvania on the WhiskyCast Facebook page.
"Booker's did not exactly fly off the shelves at $54.99 on sale in PA. Let all of it gather dust to send a message."
This is not the first time Beam Suntory has changed a marketing decision in the face of consumer criticism. In February 2013, before Beam was acquired by Suntory, Maker's Mark Bourbon announced plans to reduce the bottling strength of its whisky from 45% ABV to 42% in order to stretch limited supplies. The resulting consumer backlash forced Maker's Mark to reverse the decision in less than a week, even though thousands of bottles of the lower-strength Maker's had already been shipped to distributors and on to retailers.
Beam Suntory has not made executives available for interviews to discuss the strategy change, and a company spokesmen asked WhiskyCast to submit questions in writing. These are the questions we're hoping to get answered:
Why did Beam Suntory decide to change plans for the Booker's price increase?
How much of a role did the social media reaction play in that decision?
Was there pushback from retailers to the price increase, and did that play a role in the decision?
What happens now with retailers that have already jumped the gun and raised their retail prices on current stock to take advantage of the RRP increase, such as the Pennsylvania Liquor Control Board, which raised its retail price on Booker's as of January 1 to $99.99?
When do you expect to release the first batch of Booker's in 2017? 2016-6 just came out a couple of weeks ago, and since the original plan was to implement the RRP hike with the first release of 2017, that becomes a key factor in the timing of retail price hikes. 
This story will be updated as more information becomes available, including any answers we receive to the above questions.
Editor's note: This story was updated to include a statement from Beam Suntory that the company mistakenly confirmed in December that the Booker's price hike would take effect with the first 2017 release, instead of taking effect on January 1. It also includes the Pennsylvania Liquor Control Board's instructions for consumers who may have paid the higher price for Booker's. 
Links: Booker's Bourbon | Beam Suntory | Pennsylvania Liquor Control Board
---
December 30, 2016 – Every year is defined by the stories that shape it, for better or worse. Here's our look at the stories that shaped the whisky world in 2016.
#5: The Continuing Growth of American Whiskey
American Whiskey sales continue to grow, not only in the U.S., but around the world with steady annual growth of between three and five percent, according to industry sales data. Long-term, the analysis firm Technavio projects six percent growth globally between now and 2020.
One example: the merger of Beam and Suntory three years ago. While Jim Beam was already the largest-selling Bourbon brand globally, the merger led to a new emphasis on export sales, especially in Japan. During a November speech to the Japan Society in New York, Beam Suntory CEO Matt Shattock described the company's success in growing just the Japanese market.
"In the year before the acquisition took place, we sold about 350,000 bottles of Jim Beam in Japan. This year, we will sell six million, and if we look at the trajectory of growth in that business, I'm absolutely sure that will continue. By the time we get to the Tokyo Olympics in 2020, Japan will have become the biggest export market for the Jim Beam brand."
With the growing number of American craft distillers pursuing export sales, combined with more than a billion dollars of investment in new distilleries and expansion projects since 2010 just in Kentucky alone, that growth is poised to continue – unless economic circumstances or consumer tastes change rapidly.
#4: Whisky Prices Keep Rising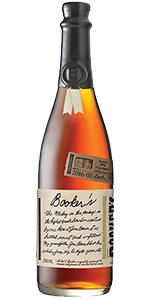 As whisky sales go up, prices are rising as well around the world, with much of that growth coming in the premium and ultra-premium segments of the market. While there's no industry-wide gauge on retail pricing available, it's clear from anecdotal evidence that retail prices for whiskies are rising faster than the rate of inflation. Much of that can be blamed on supply limitations combined with increasing demand, but once again, it's clear that part of the increase can be attributed to whisky producers "premiumizing" their key brands.
One case in point: Beam Suntory's announcement earlier this month that it will raise its recommended retail price for Booker's Bourbon in 2017 from $59.99 (USD) per bottle to $99.99, an increase of 66 percent, while also cutting the number of annual batches from six to four. While most companies would have couched such an announcement in vague terms of "limited supplies" and "global demand," Beam's statement was upfront.
"We've long believed that this special bourbon – the prized legacy of Booker Noe himself – has gone undervalued. We feel this increase is a better reflection of the true value Booker's deserves given the time-honored care that goes into each batch release."
In other words: we really should have been charging more for Booker's all along, and consider yourselves lucky we didn't raise the price years ago.
#3: A New Golden Age for Irish Whiskey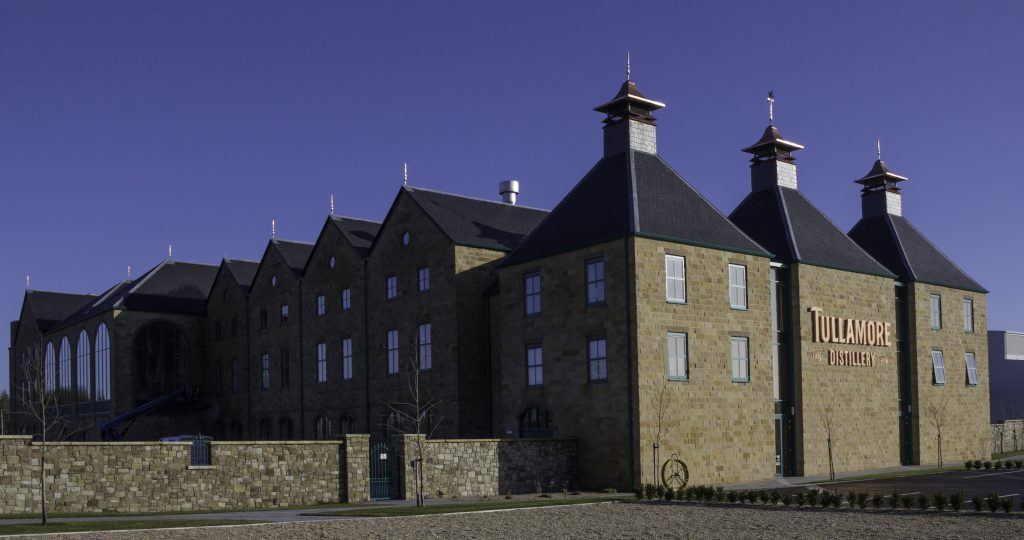 The amazing comeback of Irish Whiskey continued throughout 2016, not only in worldwide sales but as an industry. Ten years ago, there were just four working distilleries in Ireland. As 2016 comes to a close, there are 16 active distilleries with 13 more in either planning or construction stages.
While Diageo is now out of the Irish Whiskey category after selling Bushmills in 2015, Brown-Forman and Sazerac are jumping in. Brown-Forman started construction of its Slane Castle distillery this year, and is working on launching a Slane-branded blend with whiskies sourced from other distilleries while spirit from its own distillery matures. Sazerac is expected to unveil the revived Michael Collins brand it acquired in late 2015 in the coming year, after acquiring the rights to Paddy Irish Whiskey from Irish Distillers Pernod Ricard this past summer. John Teeling's Great Northern Distillery is producing bulk whiskey for contract bottlings, while Bernard Walsh's Walsh Whiskey Distillery in County Carlow opened this year with supply contracts in place for up to a quarter of its annual production.
Is there too much growth – too fast? Walsh, who is also chairman of the Irish Whiskey Association, says no.
"It's catch-up time…we're coming from way back, and yes, you could argue that it's a lot of distilleries coming on quickly. There's no easy way to do it, but a lot of them are smaller boutique distilleries. These are desperately needed to give the sector the breadth and depth we need. While it's great to have the big distilleries doing the volume and really pushing Irish Whiskey out there as a brand, absolutely fantastic, what I love and what I've seen already with the additional new distilleries that make up the sixteen is that they're really pushing the boundaries on wood finishes, the whole distillation method which is well-defined, but there's lots of room for innovation there…it does help to keep the larger distillers focused on their game."
While the distillers have an ambitious goal of increasing visitor traffic at Ireland's distilleries from 2015's total of 653,000 to 1.9 million by 2025, 2016 will likely show a decline in visitors. That's not because of any lack of interest, but the exact opposite. Ireland's most popular whisky attraction, Dublin's Old Jameson Distillery, closed at the end of August for an $11.6 million renovation that will be complete in early March. The Bow Street site attracts around 300,000 visitors annually, and its closing for the final four months of 2016 will have an impact on overall Irish Whiskey tourism.
#2: Are We Approaching "Peak Whisky?"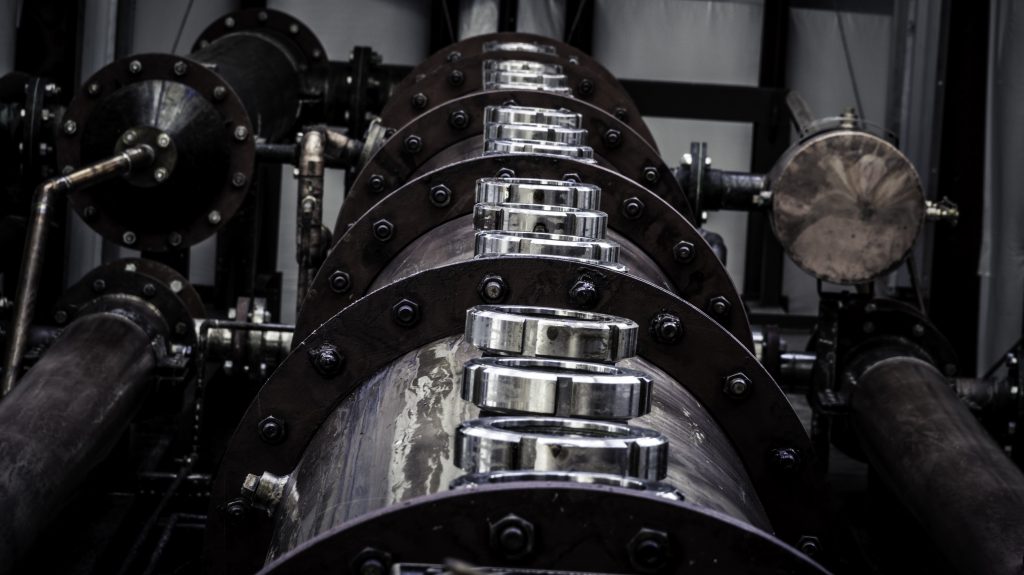 Oil industry analysts talk about "Peak Oil" – the point at which the world's known reserves of crude oil start to be depleted faster than new oil fields can be discovered. In the whisky world, there are whispers of "Peak Whisky" – where distillers are producing more whisky than the world can drink.
In the United States, where craft distilling is booming, the Treasury Department's Tax & Trade Bureau has issued a total of more than 2,200 Distilled Spirits Plant (DSP) permits. A DSP is the basic federal license needed to operate a distillery, and around 1,500 may be actively operating right now. Not all of them are making whisky, of course…but are we reaching the point of saturation?
Sazerac CEO Mark Brown is one of those who sees 2016 as the beginning of a shakeout in the distilling industry.
"Inevitably, some of them will be quite happy as lifestyle ventures, perhaps with a distillery gift shop, doing tours…modest profitability, really a lifestyle venture for the owner, and you see some wineries in California that could probably be described as lifestyle ventures. And then…I think a lot of people won't make it. It's that inevitable shakeout that you see, and I think what's happening is that people are beginning to see the shakeout coming, and there's a lot of activity."
#1: Is That a Rescue Helicopter or a Vulture Circling Overhead?
And that leads us to the story of the year: the flurry of distillery and brand sales throughout 2016, starting in April when Brown-Forman acquired the BenRiach Distillery Company in Scotland and its three distilleries for more than $400 million. Sazerac did ten separate deals for various spirits brands and companies, including previously-mentioned deal for Paddy Irish Whiskey, along with The Last Drop Distillers and in December, the Popcorn Sutton Distillery in Tennessee. Constellation Brands paid $160 million for Utah's High West Distillery this fall, and over the final weeks of the year, there were deals for Westland Distillery in Seattle, West Virginia's Smooth Ambler Spirits, and Australia's Tasmania (Sullivan's Cove) Distillery. Elsewhere in Australia, the Australian Whisky Holdings private equity group added the Nant and Redlands distilleries to its portfolio, which also includes stakes in the Overeem and Lark distilleries in Tasmania.
Is this the start of the shakeout? Perhaps, but in talking with John Little of Smooth Ambler Spirits, it seems more like a high-stakes game of musical chairs…and you'd better have a chair to sit in when the music stops.
"I was really concerned about what the future held for a lot of craft folks. I just think the market is flooded…every time I'm trying to expand our plant and make more whiskey, I feel like I lose market presence in some market that I've been in for four or five years, and so I felt like a strategic partnership had to be made for the future of our business to continue to grow our business, and if you're not growing, I feel like stagnant means you're going backwards."
What stories will dominate the year to come? 2017 could be a year of more uncertainty, depending on what policies the incoming Trump Administration pursues in the United States. Not only is the U.S. one of the most important national economies globally and politically, but it remains the world's largest overall whisky market based on annual sales. Keep in mind that while President-Elect Donald Trump has said a lot of things during the campaign and in the weeks since his election, he has never held elective office before and there's no track record to give analysts a clear idea of where his administration may place its priorities.
The President-Elect has pledged to raise tariffs on imports, with a potential impact on Scotch Whisky, Irish Whiskey, and Canadian Whisky, along with whiskies from all other countries. The U.S. is the single largest market for all of those categories, with export sales to the U.S. often outpacing domestic sales for each category. If President-Elect Trump succeeds in that pledge, would other countries retaliate with tariffs on American whiskies? If so, that could hurt the projected growth in global sales of Bourbon and Tennessee whiskies, along with the fledgling American Single Malt category.
In addition, the incoming administration's unconventional and untested approach to foreign policy could theoretically lead to boycotts of American-made products in other countries, and that could well include American whiskies. 
On the other hand, domestic whiskey producers could benefit from the President-Elect's pledge to cut corporate taxes and reduce regulatory burdens. Looser regulations from the Labor Department and the Environmental Protection Agency could potentially lower production costs.
At some point during 2017, British Prime Minister Theresa May will pull the trigger on "Brexit" negotiations with the European Union, and while industry leaders are suggesting that existing World Trade Organization policies will largely protect Scotch Whisky, there are still many things that could cause problems for the larger whisky industry. That list includes political issues, such as the question of revived border controls between Ireland and Northern Ireland.
Look for more distillery deals in 2017 as the shakeout continues. Pernod Ricard has followed Diageo's lead in creating a venture capital unit to invest in craft distillers, though its venture team is strictly focusing on the U.S. market for now. More small-scale distillers are starting to run up against the double-edged sword of needing capital to fund production or expansion, while having to wait for their existing stocks of whisky to mature before they can sell them to bring in needed cash.
We know that the big distillers are looking everywhere for opportunities in the craft distilling space – and have money to spend. I'm not forecasting any major mergers between the big players in 2017, but I wouldn't be surprised to see a billion dollars in distillery sales in the coming year. This year was probably close to that figure, but because several of the key players are privately held, the total value of 2016's distillery sales will likely never be publicly announced.
It should be an interesting year to watch…
Want to add your comments to this story? Let us know what you think the top stories of 2016 were by leaving a comment on this page or in the Your Voice section of WhiskyCast.com. 
---
December 22, 2016 – Sazerac is wrapping up a year of acquisitions and expansions with yet another deal, one that will give it a foothold in the Tennessee Whiskey business. The privately-held company announced today that it has purchased the Popcorn Sutton Distillery in Newport, Tennessee and will begin producing Tennessee Whiskey in early 2017 after upgrades to the facility have been completed. Terms of the deal were not announced, but Sazerac is purchasing only the distillery and not the brands owned by Ohio-based Popcorn Sutton Distilling LLC, which include Popcorn Sutton, the Avery's Trail aged whiskey brand that was in development, and the "Mrs. Sutton's" line of flavored liqueurs named for the late moonshiner's widow.
Sazerac CEO Mark Brown sees the move as a way to expand Sazerac's potential share of the global whisky market as demand continues to grow. "We do think that American whiskey will continue to gain share of a growing market," he said in a telephone interview. "Our view is that Tennessee Whiskey is a sufficiently defined style of American whiskey, that it will continue to participate in that American whiskey category on the global stage, and so for us strategically, it was and is a very interesting type of American whiskey that we wanted to invest in." The company is one of the leading Bourbon producers, with its Buffalo Trace Distillery and a variety of Bourbon brands distilled in Frankfort, Kentucky. 
Brown acknowledged that Sazerac had looked at other distilleries in Tennessee before settling on the Popcorn Sutton facility, but one of the key factors in the deal was the distillery's existing team led by Master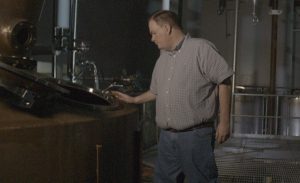 Distiller John Lunn and Master Blender Allisa Henley. Lunn and Henley have joined Sazerac, and the rest of the distillery's employees will also be retained. Lunn and Henley held the same roles at Diageo's George Dickel Distillery in Tullahoma, Tennessee for more than a decade each, with Lunn leaving to join Popcorn Sutton in early 2015. At the time, Henley was promoted to head distiller at Dickel, but left this past July to team up again with Lunn. "They've obviously constructed a very nice distillation operation, so everything fit hand in glove," Brown said.
The distillery is a relatively new facility opened in 2014 to produce legal "moonshine" using Popcorn Sutton's original recipe. Sutton took his own life on March 16, 2009 to avoid reporting to federal prison to serve an 18-month sentence following his conviction on charges of illegal distilling and illegal possession of a firearm as a felon. Before his death, he passed along his family's recipe and distilling secrets to Jamey Grosser, who founded the legal Popcorn Sutton Distillery in 2010 in Nashville along with Sutton's widow and country music star Hank Williams, Jr. Once Cocke County legalized distilling, the Newport distillery was built to be closer to Sutton's family home.
The facility includes pot stills built by Louisville's Vendome Copper & Brass Works, and Sazerac's statement on the acquisition refers to "modifying the pot stills for the Lincoln County process." The Lincoln County Process is unique to Tennessee Whiskey in that spirit coming off the stills is filtered through a vat of sugar maple charcoal before being filled into a barrel for maturation. That process was not used in the production of Popcorn Sutton Distilling's spirits. Brown said there will likely be some reconfiguring of equipment inside the distillery in order to accommodate the vats, as well as making sure the distillery can produce multiple styles of whiskey in the future. There is no specific timetable for launching the whiskey brand to be produced at the distillery, nor has a brand name been selected, and Brown expects those discussions to take up much of 2017. The one definitive fact is that the distillery will no longer be known as the Popcorn Sutton Distillery, and Brown laughed as he said "we're just going to call it the distillery for now."
Brown noted that no decision has been made yet on whether the distillery will continue to produce spirit for Popcorn Sutton's brands under a supply contract, similar to the one Sazerac has with Irish Distillers Pernod Ricard to continue producing spirit for Paddy Irish Whiskey at Midleton Distillery after Sazerac acquired that brand in May.
Sazerac has been on a shopping spree for the last 14 months throughout the spirits industry. In addition to this acquisition and the Paddy deal, which also included Pernod Ricard's Frïs Vodka, Sazerac spent $544 million in January to buy Southern Comfort and Tuaca from Brown-Forman. The New Orleans-based company has also purchased Scotland's The Last Drop Distillers, the Michael Collins Irish Whiskey brand, and distributors in Australia and the UK. Several hours after announcing the distillery acquisition, Sazerac also announced the purchase of France's Domaine Breuil de Segonzac Cognac from Patrick and Maria Brillet, who have decided to retire. The purchase includes the 220-acre estate and its distillery, organic vineyards, and existing Cognac stocks. Once again, the existing team is being kept in place, and Sazerac will honor existing supply contracts.
This marks the fourth distillery sale so far in December, following the sale of Seattle's Westland Distillery to Rémy Cointreau, Pernod Ricard's acquisition of a majority stake in West Virginia's Smooth Ambler Spirits, and the sale of Sullivan's Cove Distillery in Australia .
WhiskyCast has reached out to Popcorn Sutton Distilling for interviews. This story will be updated with additional information as available.
Editor's note: This story has been updated to include details on Sazerac's purchase of Domaine Breuil de Segonzac Cognac, along with comments from our interview with CEO Mark Brown. 
Links: Sazerac | Popcorn Sutton
---