Each week, we bring you the latest whisky news on WhiskyCast, but a lot can happen during the week. Now, you can keep up with whisky news as it happens here on WhiskyCast.com!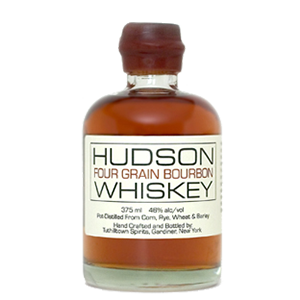 April 23, 2017 – "Brian and I had always had it in our minds that we weren't going to die on the distillery room floor, and eventually be passing the whole of Tuthilltown over to a more substantial organization with the right resources."
That's the way Tuthilltown Spirits co-founder Ralph Erenzo describes the decision he and partner Brian Lee made to sell their upstate New York distillery to William Grant & Sons. The two companies have been partners since 2010, when the family-owned maker of Glenfiddich and The Balvenie single malts bought Tuthilltown's Hudson Whiskey brand while leaving production in the hands of Erenzo and Lee. While there was never a formal agreement giving Grant's an option to buy the distillery, there was an understanding that when Erenzo and Lee were ready to sell, Grant's would be ready to buy.
"The real question that both Ralph and Brian and the team at William Grant & Sons had discussed is 'when is the right time,' William Grant & Sons USA managing director Jonathan Yusen said in a telephone interview for this week's episode of WhiskyCast. "With the explosive growth of not only the Hudson brand, but also the local craft movement and certainly American whiskey, collectively we believed that now was the right time," he said.
Listen to Mark Gillespie's interview with Jonathan Yusen and Ralph Erenzo:

In the 13 years since Erenzo and Lee founded their distillery in a historic grist mill and became New York's first whiskey distillery since the end of Prohibition, Erenzo has become a leading figure in the craft distilling movement, while Lee played a key role behind the scenes at the distillery. The two self-funded Tuthilltown, with the only influx of outside capital coming in 2010 with the sale of the Hudson Whiskey brand to Grant's. However, Erenzo cited the need to invest in the distillery's long-term growth as a key reason for bringing the relationship with Grant's to its logical conclusion.
"We're sort of on the cusp of a very large leap forward, both in distribution but also in the public knowledge of our place here, that there's a place to come with the family and spend the day," Erenzo said. "Brian and I, as a private company and totally self-funded for the last 13 years, we felt that it was time that an organization with greater resources and experience in the development of this place…this was the right time." While Tuthilltown has a small restaurant at the distillery currently, William Grant & Sons has extensive experience with developing visitor programs at its two large distilleries in Scotland, and Yusen's team will draw on that experience to enhance Hudson's appeal to visitors.
The move is also expected to result in increased international distribution for Hudson's range of whiskies. Tuthilltown recently started bottling its whiskies in 750ml bottles in addition to its familiar 375ml bottles, and that move will help in producing European-standard 700ml expressions for export sales. While Erenzo and Yusen both expect to increase production at the distillery, they are firm on handling that by bringing in Grant's engineers from Scotland to figure out methods of boosting production without expanding the facility, or as Erenzo puts it, "without having to turn this place into an industrial complex…nobody wants that…it is very nice just the way it is."
Erenzo will have a more formal role with Tuthilltown as the distillery's principal contact with regulators and the public, while Lee will serve as a consultant. The former broadcast engineer devoted much of his time to the distillery's design and engineering work, and is expected to work closely with the team of engineers and chemists from Grant's.
The Tuthilltown sale is the latest in a series of acquisitions of craft distillers by major whisky producers over the past 18 months, including Constellation Brands' purchase of High West and a minority stake in Catoctin Creek. In addition, Rémy Cointreau acquired Westland Distillery in Seattle and France's Domaines des Hautes Glaces, Pernod Ricard purchased West Virginia's Smooth Ambler, Sazerac acquired the Popcorn Sutton Distillery in Tennessee, and Diageo's internal venture capital unit has taken minority stakes in Denmark's Stauning Distillery and Starward in Australia. When asked about concerns that yet another craft distillery is being acquired by a "conglomerate," Erenzo described it as a logical stage in what has become a more mature industry.
"The parallel can be drawn to anybody who starts a very successful business and then spends a lot of time in it developing it and seeing it be successful" he said. "At some point, that person is going to want to make sure it gets into the hands of someone who will take over the responsibility and the expansion of whatever business it is, and carry it on into the future, secure the employment for the employees, and keep the place true to its original form."
Links: Tuthilltown Spirits | William Grant & Sons
---
April 18, 2017 – Seven years after buying the Hudson Whiskey brand from Tuthilltown Spirits founders Ralph Erenzo and Brian Lee, William Grant & Sons has taken the widely-expected step to acquire the rest of the company, including its distillery in Gardiner, New York. The deal is the latest acquisition of a craft distiller by a major spirits producer seeking to enter the American craft whiskey market, following recent moves by Constellation Brands (High West and a minority stake in Catoctin Creek), Pernod Ricard (Smooth Ambler), Rémy Cointreau (Westland), and Sazerac (the Popcorn Sutton Distillery). Terms of the sale were not announced.
The family-owned company purchased Tuthilltown's Hudson Whiskey brand in 2010, while signing a long-term supply contract with Tuthilltown to supply whiskey for the brand's expressions. Under that deal, the Tuthilltown team had access to Grant's team of chemists and engineers as needed, while still being responsible for overall production and quality control at the distillery. Erenzo and Lee built the distillery in 2003 by converting a granary at the historic Tuthilltown Gristmill, and released their first batch of Hudson Whiskey in 2006 using grain sourced from local farmers. While Tuthilltown's reputation was built on its whiskies, the distillery also produces gin, vodka, and a range of liqueurs at the Gardiner distillery.
In a news release, William Grant & Sons CEO Simon Hunt called the acquisition a logical addition to the company's North American operations, which also includes Gibson's Canadian Whisky and distribution for its Scotch Whisky portfolio (Glenfiddich, The Balvenie, Grant's, Monkey Shoulder), Tullamore D.E.W Irish Whiskey, and other spirits. According to Hunt, Ralph Erenzo will continue to work with the Grant team. "Ralph will still be very much involved in the business on a day to day basis collaborating and experimenting with our team of distillery experts and Master Blenders," Hunt was quoted as saying. 
WhiskyCast has attempted to contact Ralph Erenzo, who became widely known within the craft distilling community for his work at Tuthilltown. In the Grant news release, he said "William Grant & Sons is a company that holds true family values and is home to a number of spirits brands we respect and admire.  It is renowned for its excellence in distilling and we share similar views.  We've been working with William Grant & Sons for a number of years and look forward to building on that relationship to help Tuthilltown fully achieve its potential." 
This story will be updated with additional information, and please listen to this weekend's WhiskyCast for complete coverage.
Links: Tuthilltown Spirits | William Grant & Sons
---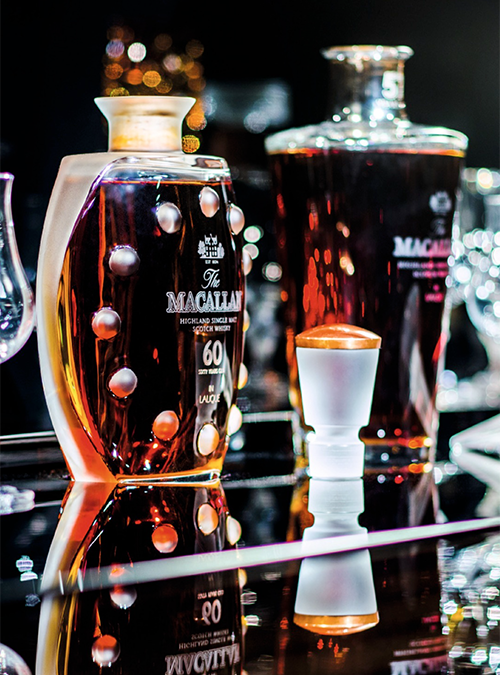 April 3, 2017 – Whisky collectors outdid themselves Sunday at Sotheby's in Hong Kong, as a rare complete set of The Macallan's Six Pillars series may well have set a new record for the highest price ever paid at auction for a collection. Bidding for what was termed "The Macallan in Lalique Legacy Collection had been estimated before the auction to go as high as $525,000 USD. However, the lure of the sole complete set available directly from the distillery, along with a bespoke ebony display cabinet and whisky glasses created by Lalique, sent bids far higher than expected. The final hammer price – including the buyer's premium – was HK$7,717,500 ($993,242 USD).
"We are absolutely thrilled about this," The Macallan's creative director Ken Grier said in a telephone interview from his home in Scotland. "It just goes to show again the value of Macallan at auction…people, investors in particular, are really buying into quality, strong investment-grade product," he said. Grier declined to identify the winning bidder, but noted that all of the net proceeds from the auction will go to local charities. "We have a bunch of charities in Hong Kong, and again, in keeping with the background of our company's charitable ideals and doing things with integrity, the money will go to charity," he said. The Macallan is owned by Edrington, which in turn is owned by the Robertson Charitable Trust.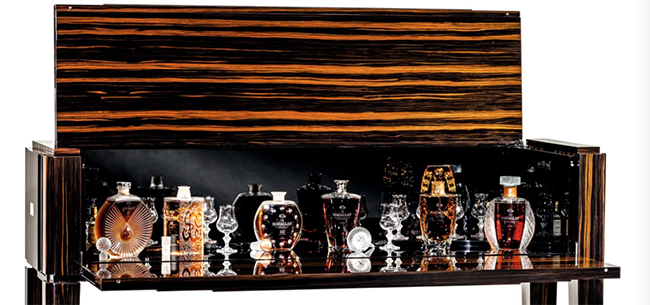 While the winning bid may well be a record for a collection, the official Guinness world record price for a single bottle of whisky sold at auction remains at $628,000 USD for The Macallan Imperial M Decanter. As with the Legacy Collection, that decanter was also sold at Sotheby's in Hong Kong during a January 2014 auction. Edrington executives have not yet decided whether to seek world record certification for the Legacy Collection auction result.
"We thought it was fitting to have a real crescendo to the series," Grier said. "Six beautiful (Lalique) decanters all describing the six pillars of The Macallan, the things that make us special and talk about the mastery of our craft. This does wind up that series, and we thought it was really fitting to have one official collection only, hence the value that it achieved."
In addition to the Legacy Collection, 80 other lots also featured whiskies from The Macallan and other distilleries. A 26-bottle collection of various Macallan expressions bottled between 1964 and 1987 sold for HK$673,750 ($86,712 USD), while a six-bottle collection of Macallans bottled between 1962 and 1967 brought a hammer price of HK$343,000 ($44,144 USD), both well above pre-auction estimates. A single bottle of The Macallan 65 Year old in Lalique VI – the final release in the Six Pillars series – had been estimated to bring a high bid of up to HK$300,000, but went for HK$551,250 ($70,946 USD).
The top performer from distilleries other than The Macallan was a bottle of The Dalmore Candela Aged 50 Years, which went for nearly four times its pre-auction estimate at a hammer price of HK$588,000 ($75,676 USD). That was more than double the price for the runner-up, a bottle of Gordon & MacPhail's Generations Mortlach 70 Year Old from 1938, which brought a high bid of HK$208,250 ($26,802 USD).
Editor's note: All prices quoted include a buyer's premium. Conversions from Hong Kong dollars to US dollars via Bloomberg Generic Composite Rate as of April 3, 2017.
Links: The Macallan | Sotheby's
---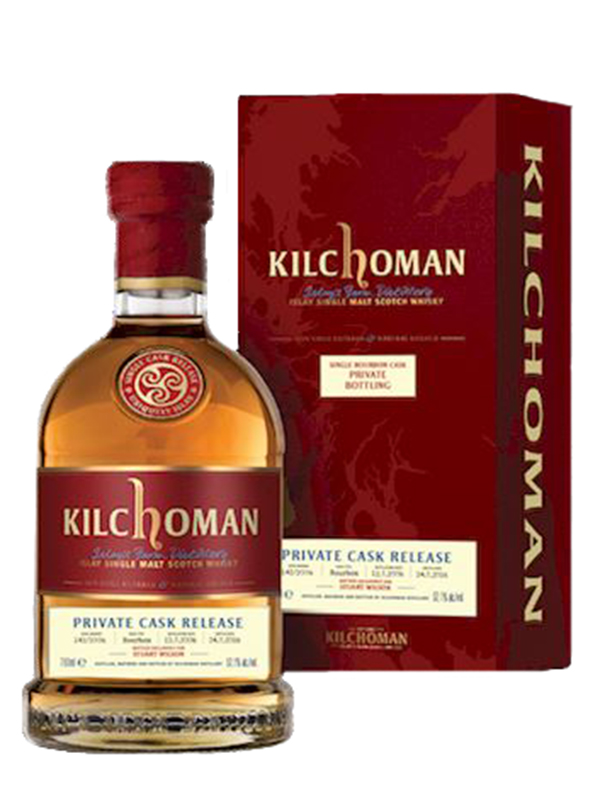 March 30, 2017 – It could be described as a whisky connoisseur's worst nightmare: waiting ten years for your own cask of single malt Scotch from Islay's Kilchoman Distillery to mature and be bottled, but have it stolen before you can even open a single bottle. That's what happened to Stuart Wilson of Birmingham, England after a shipping company's mistake last summer led  to the theft of all 257 bottles of his personal bottling of Kilchoman. The distillery has come forward to ask for help in tracking down the missing whisky after a police investigation over the last several months failed to solve the case.
"We sent a pallet down to the private individual, and unfortunately, it got delivered to the wrong address," Kilchoman founder and managing director Anthony Wills told WhiskyCast in a telephone interview. "Once we started to look into that and get it redirected to the correct address, it was no longer at the address the delivery company took it to," he said. The pallet was apparently unloaded at a delivery yard used by multiple people, and Wills said the delivery company had several pallets of shipments to be dropped off at the site. "Unfortunately, the lorry driver just unloaded all of them, it was signed for, and then he drove off," Wills said. Each bottle and box was labeled with "Bottled exclusively for Stuart Wilson."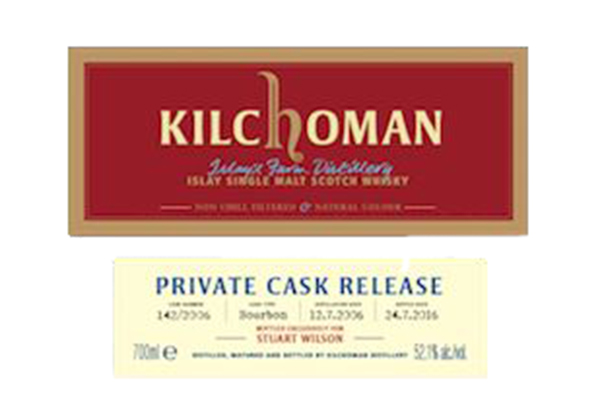 Even though the mistake was reported immediately, the pallet of whisky had disappeared by the time the delivery company returned to reclaim it, and West Midlands Police were unable to track down any clues before closing the case. "Unfortunately, the investigation took longer than we would have liked to progress, and clearly by the time it was investigated, things had moved on," Wills said. ScotchWhisky.com, which first reported the theft, has estimated the value of the stolen bottles at around £150 GBP each ($187 USD) based on retail prices for private cask bottlings of Kilchoman, placing the overall value of the stolen whisky at more than £38,000 GBP ($47,382 USD). 
Stuart Wilson's personal cask was number 142/2006, an ex-Bourbon barrel filled on July 12, 2006 and bottled on July 24, 2016 at 57.1% ABV, with a total of 257 700ml bottles. Three bottles of the stolen whisky have turned up so far, according to Wills. A person who bought the bottles from an unidentified seller became suspicious after he saw Wilson's name on the labels and contacted the distillery, which confirmed that they came from the stolen cask. Wills said that person was compensated for turning in the stolen bottles, and the distillery will do the same for anyone else who turns in bottles from Wilson's cask. In addition, Kilchoman has contacted McTear's, Bonhams, and the major online whisky auction sites with details on the stolen bottles in case someone tries to offer them for auction.
As for Wilson, he is being compensated with another cask of whisky from 2006, but still remains very frustrated according to Wills. "Put yourself in his shoes, he clearly was very upset having invested in this cask ten years ago and was expecting a number of bottles from it, but we had to go through all of the processes before we could come to that conclusion," Wills said. Kilchoman sold a number of casks to individuals during 2006 and 2007 as part of the early financing for the distillery, and Wilson's cask was among the first to be bottled. Cask buyers receive samples from their maturing barrels, generally on an annual basis, allowing them to decide when their specific cask of whisky is ready for bottling.
Wilson was not available for an interview.
Links: Kilchoman
---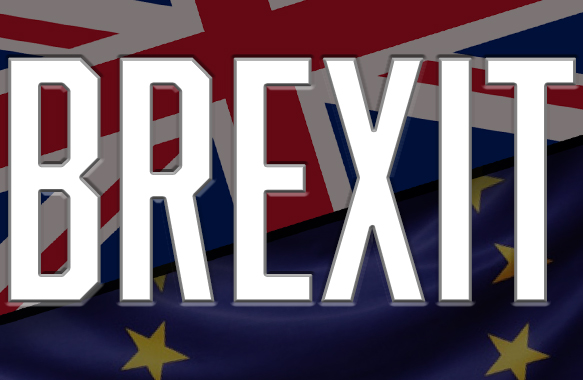 March 29, 2017 – London and Brussels are now officially on the clock, as Prime Minister Theresa May's formal declaration today of the United Kingdom's intent to invoke Article 50 of the Lisbon Treaty begins the two-year countdown toward its exit from the European Union. While "Brexit" is expected to create challenges for citizens and industries on both sides of the debate, the Scotch Whisky industry's leading trade organization has deemed own its post-Brexit growth as a guidepost for the UK.
"We would have preferred to have stayed in the European Union, being part of the biggest trading bloc possible," said Scotch Whisky Association acting chief executive Julie Hesketh-Laird today. "But now that the UK is leaving Europe, we're looking at the whole issue of Brexit and trying to find as many opportunities as we can that the industry will benefit from Brexit and minimize the risks," she said in a telephone interview. The association's policy experts have been analyzing both potential risks and benefits from Brexit since last June's referendum, in which 52 percent of UK voters voted in favor of a divorce from the 28-nation European Union.
"There are some upsides for the industry," Hesketh-Laird said, noting that Brexit opens the door for the UK to negotiate new bilateral trade agreements with countries where the EU has had difficulty in reaching deals, such as India, China, and Brazil. As part of the European Union, the UK has been precluded from negotiating its own trade deals, and since all 28 member nations must agree to any treaty, that leaves the Scotch Whisky industry vulnerable to demands from other EU members that treaty negotiations protect their own domestic products against foreign competition as well. As an example, France has insisted that any new EU trade agreement with the United States include protections for geographically-based products such as its Champagne, Camembert cheese, and Italy's Prosciutto di Parma ham. US negotiators have balked at that demand on the grounds that it could force American makers of those products to change their names, and the result has been years of delays in reaching an agreement.
However, the Prime Minister's declaration that Great Britain will not seek to remain part of Europe's common market could create some problems for the industry. While Scotch Whisky would not be subject to tariffs on exports to the EU under current World Trade Organization rules, the industry could be hurt by the loss of free movement within Europe for citizens of EU member nations. Currently, Scotch Whisky makers have no restrictions on moving Scots to other European countries to work in sales or marketing positions, but that is likely to change after Brexit depending on what terms the UK and European negotiators can agree to. Likewise, Hesketh-Laird is hoping to grandfather in the existing protections for Scotch Whisky in current EU free trade agreements around the world – protections that the industry spent years fighting to achieve.
"We're one voice in many in all of this, and we're getting our voice heard as much as we can and working with the UK Government to make sure that they absolutely understand the importance of the Scotch Whisky industry to the UK and the vast number of people that we and our supply chains employ," Hesketh-Laird said. The association's latest economic impact report cites a £4.9 billion GBP ($6.1 billion USD) contribution to the UK economy during 2016, and the industry accounts for around 40,000 jobs throughout the UK when indirect employment is taken into account. Scotch whisky exports last year totaled around £4 billion GBP, making it Scotland's leading export product other than oil and gas.
Links: Scotch Whisky Association
---
March 29, 2017 – A court hearing is set for Thursday morning in Sydney as the inevitable result of the Nant Distillery saga unfolds. FTI Consulting, the receiver appointed to secure assets of the Tasmanian distillery on behalf of one of its largest creditors, has asked the Federal Court of Australia to intervene on behalf of Eclipx Commercial. The industrial finance and leasing company is owed nearly $2.5 million AUD ($1.91 million USD) after financing Nant's distilling equipment, and appointed FTI earlier this month to take control of what remains of the troubled distillery.
Lawyers for FTI are asking the court to order Australian Whisky Holdings to turn over assets currently under its control, including the distillery's entire inventory of maturing barrels of whisky, within 48 hours of the court's ruling. Australian Whisky Holdings acquired the Nant Estate property last month, but a separate deal to acquire the distillery's assets and intellectual property fell apart earlier this month. AWY (the Australian Stock Exchange ticker symbol for Australian Whisky Holdings) has claimed Nant founder Keith Batt and director Margaret Batt could not deliver clear title to many of the assets because they had been pledged as collateral for outstanding debts. In addition, AWY chief executive Chris Malcolm cited an outstanding Australian Tax Office bill against the distillery in excess of $1 million AUD.
Australian Whisky Holdings has maintained control of Nant's barrel inventory since closing on the real estate transaction, and has notified barrel investors that more than 700 barrels that had been sold to investors were never filled with new make spirit. In addition, the company claims other Nant "investor barrels" had been emptied of mature whisky and refilled with new make spirit without notifying or paying the investors. Under the Batts' management, Nant had sold barrels to investors with the promise to buy them back after four years at a 9.5 percent compounded annual interest rate.
In addition to turning over the distillery's equipment and other assets, FTI is asking the court to appoint it as the receiver and manager for the barrel inventory while the ownership of those barrels is sorted out. Technically, the barrel sales were handled by a separate Nant company controlled by Margaret Batt, who took over as Nant's director after founder Keith Batt filed for personal bankruptcy in late 2015 following the collapse of a separate real estate deal.
FTI has also asked the court to order Australian Whisky Holdings to stop using the Nant brand name in connection with its ongoing whisky business at the Nant Estate. AWY's Malcolm said in a WhiskyCast interview last month that the deal for the Nant Estate included a perpetual license to use the Nant name. However, the Batts have claimed that the failed deal for the Nant distilling equipment and trademarks means AWY does not have the right to use the Nant brand name.
AWY's Malcolm and Keith Batt, who has served as a spokesman for Margaret Batt and the Nant interests, have not returned our requests for interviews on the court filing.
This story will be updated with additional information as necessary.
Links: FTI Consulting | Australian Whisky Holdings | Nant Distillery
---
March 16, 2017 – Another day, and another new chapter in the ongoing soap opera surrounding Australia's Nant Distillery, where a receiver has now been appointed to protect the interests of one of the distillery's largest secured creditors. Eclipx Commercial holds an estimated $2.5 million AUD ($1.92 million USD) of outstanding loans to Nant Distilling secured by stills and other distilling equipment, and has named FTI Consulting as receivers and managers for the Tasmanian distillery. Eclipx specializes in providing industrial financing and equipment leasing to companies in Australia and New Zealand. In Australia, receivers are typically assigned to recover as much money for secured creditors as possible, either by selling the entire business outright or disposing of secured assets separately.
The equipment was not included in last month's sale of the Nant Estate to Australian Whisky Holdings, nor was Nant's inventory of maturing whisky – including a significant number of barrels purchased by investors over the last several years. The equipment and barrels were part of a separate deal between the two companies that fell apart earlier this month, leading to a series of accusations by both Australian Whisky Holdings and Nant's founder Keith Batt, along with his wife, Nant director Margaret Batt. Keith Batt officially relinquished his position as Nant's director at the end of 2015 when he filed for personal bankruptcy listing around $16 million AUD in outstanding debts, but has continued to act as a spokesman for the company.
In an email to WhiskyCast, FTI's Quentin Olde declined our request for an interview at this time, noting that the firm "only went in yesterday so we are trying to work it all out." However, he provided the following statement:
• Quentin Olde and Joseph Hansell of FTI Consulting have been appointed receivers and managers of Nant Distilling Pty Ltd by Eclipx Commercial Pty Ltd, a secured creditor.
• The appointment follows the ongoing dispute between Nant and Australian Whisky Holdings, and has been made in order to secure the commercial interests of Elcipx Commercial.
• Australian Whisky Holdings owns the property at Bothwell in Tasmania where the Nant Distillery is located, not Nant Distilling Pty Ltd or the assets of that business, including names and trademarks.
• The receivers will secure the assets of Nant Distilling Pty Ltd, including all barrels and their contents, and have them relocated to a secure bond store while ownership is determined. 
• It is too early to say what the status of the assets is, and the receivers are not in a position to make any definitive statements about ownership at this stage.
This is in direct contradiction to a claim made by Keith Batt today in an email to WhiskyCast. When asked to confirm reports that Nant Distilling had entered receivership, Batt replied:
"We deliberately placed Nant Distillery Pty ltd into receivership today as the only way to force AWY to give up the plant and equipment and the barrels. No other nant companies are affected. A drastic situation called for drastic action."
It should be noted that Quentin Olde of FTI Consulting confirmed directly to WhiskyCast that the Batts had no role in engaging FTI as receivers. Keith Batt has not yet responded to our email noting Olde's comment. The receivership comes as workers at one Nant's whisky bars in Melbourne have walked off the job because they haven't been paid, according to ABC News. Nant's network of Australian whisky bars are part of a separate company within the Batt family's Nant Parties holding company.
Australian Whisky Holdings issued a news release through the Australian Stock Exchange today, stating that it is open to negotiating with secured creditors to buy the distillery's equipment and trademarks. The publicly-traded company had resumed distilling at the Estate, but that is now in question given the receiver's move to take control of the equipment as well as the barrels. In the statement, the company expressed plans to "commission alternative plant and equipment" for its operations should it be unable to work out an agreement with Nant's secured creditors. Chief Executive Chris Malcolm has not yet responded to our emailed request for an interview on the status of operations at the distillery or the fate of the barrel inventory.  The statement did not address the future of Nant's maturing barrels, including those owned by individual investors.
That has created concern among some of the Nant barrel investors following word of the receiver's move. In the public Facebook group created by barrel investors, it was noted that "the contents of the barrels belong to us, the investors" and that the investors signed contracts with yet another Nant company, "Nant Barrel Holdings Pty." We have asked Quentin Olde about the decision to take control of the barrels, and received this response Friday morning (Australian time):
"We understand that the Company was in possession of whiskey stock some of which is subject to a variety of barrel investment offerings entered into with various barrel investors and various Nant related entities prior to our appointment.
It is the Receivers and Managers intention to endeavour to secure all of the barrels in the Company's possession in order to protect it from any risk of immediate loss or sale or use by unauthorised parties.  Once secure the Receivers and Managers plan on undertaking a process to accurately determine the respective ownership and other interests both in the barrels and their contents.
The Receivers and Managers will not deal with the investor stock without notifying and making arrangements and obtaining consent of the respective barrel investor.
Given the ongoing dispute between AWH and Nant the Receivers and Mangers consider it is essential to secure the assets of the Company and the Investor Stock to ensure all creditors, owners and investors interests are protected whilst a proper investigation can be completed." 
Until now, AWY (the ticker symbol for Australian Whisky Holdings on the Australian Stock Exchange) had claimed the right to manage the barrel inventory under one of the agreements that was terminated earlier this month. Chief Executive Chris Malcolm notified barrel investors earlier this month that an audit of the barrel inventory showed at least 700 barrels sold to investors have not yet been filled with new make spirit, and outlined other discrepancies with the inventory. Keith Batt, speaking on behalf of Nant director Margaret Batt, has denied those allegations and accused AWY of trying to drive Nant into the ground in order to acquire its assets at a lower price.
This story will be updated as more information becomes available.
Editor's note: This story has been updated with additional details on the status of Nant's inventory of maturing whisky.
Links: FTI Consulting | Eclipx Group | Nant Distilling | Australian Whisky Holdings
---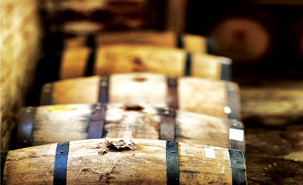 March 11, 2017 – The founders of Australia's Nant Distillery are fighting back against claims they took money from investors for more than 700 barrels of whisky to be filled – then never filled the barrels. The accusation came in a letter to Nant barrel investors this week from Australian Whisky Holdings CEO Chris Malcolm following an audit of barrels stored at the Tasmanian distillery. Australian Whisky Holdings acquired the Nant Estate last month from founder Keith Batt's Nant Group/NAW Parties, but a separate deal to acquire Nant's distillery equipment and intellectual property fell through – leading to a conflict between the two sides.
After Batt filed for personal bankruptcy at the end of 2015, he turned over all management responsibilities and his stake in Nant/NAW to his wife Margaret, who is not part of the bankruptcy case. However, Keith Batt has served as a spokesman for Nant/NAW this week in emails to WhiskyCast, and denied our request for an interview with Margaret Batt with a flat "no chance."
However, Nant/NAW issued a media release March 10 through the company's Facebook page, which the Batts continue to control. In that statement, they accused Australian Whisky Holdings of attempting to run "the business into the ground to create leverage to buy it for next to nothing." The publicly-held company took operational control of Nant Distillery in October 2016 as part of the original deal to buy the distillery, but that agreement was cancelled last month when the deal fell through. The founders charge that AWY (the Australian Stock Exchange ticker symbol for Australian Whisky Holdings) stopped distilling and bottling whisky, locked Margaret Batt out of the facility, did not pay creditors or provide accounting and excise records as requested.
"We no longer have access to our plant and equipment at the estate or the barrels and are unaware of the current contents of the bond stores or what AWY are doing with the barrels. AWY have not paid for the Nant Distillery business and should allow access to Barrel Investors and Nant so that we can get on with collecting barrels and our plant and equipment and recommence filling barrels and selling whisky."
The Batts claim in their news release that the production schedule they provided at the time included the production schedule for investor barrels to be filled, and noted that sales contracts specified that investor barrels would be filled as the distillery's production allowed. Investors purchased barrels at a set price, with Nant committed to buy them back after four years with a 9.5% compounded annual interest rate. The contracts also specified that interest would start accruing at purchase date – not when the barrels were actually filled. They also note that Nant had 600 empty barrels on site at the time of the October transfer to be used for ongoing production and investor barrels.
AWY's Malcolm told WhiskyCast in a March 2 interview that the sale agreement for the Estate also gave his company control over the bond store holding maturing barrels of whisky, along with the power to communicate with barrel investors. However, Nant/NAW insists the barrel management agreement has been terminated and AWY is not legally permitted to deal with barrel owners "without our consent."
WhiskyCast has contacted Malcolm to get AWY's response to the Nant accusations, and this story will be updated with additional information as necessary.
Links: Nant Distillery | Australian Whisky Holdings
---
March 9, 2017 – The saga of Nant Distillery's spiral into numerous legal issues has taken another turn after an audit of the distillery's maturing whisky stocks found "serious anomalies" in Nant's "investor barrel" program. According to Australian Whisky Holdings CEO Chris Malcolm, more than 700 barrels sold to investors since the distillery opened have never been filled with whisky. In addition, a large quantity of barrels that were filled for investors have been emptied, bottled, and sold without notifying the barrel owners – or paying them for the whisky. Malcolm accused Nant's founders of then refilling those barrels with new make spirit that would take longer to mature than the investors had been told to expect – approximately four to five years.
Malcolm notified the barrel investors of his findings in a letter to investors that was posted to a Facebook group set up by several disgruntled investors. In the letter he also disclosed that many barrels had had the owners' names and barrel numbers sanded off for an unknown reason, and that Nant's founders had been filling barrels with spirit diluted to 45 percent ABV instead of the industry standard 63.4 percent ABV – again, requiring a much longer maturation time and diluting the potential value of the investment.
While some early investors paid around $5,000 AUD ($3,760 USD), the Nant web site's current barrel sale offer includes 2 225-litre barrels of whisky, storage, and other fees for $25,000 AUD ($18,768 USD), with a pledge to buy the barrels back after four years for around $36,000 AUD with a 9.5 percent annual compounded interest rate. Batt also operates an Angus cattle breeding operation offering the same rate of return to investors. However, according to Malcolm's letter to investors, many of their Nant barrels were never actually filled with new make spirit.
"Today it was my deeply sad duty to inform one of the barrel owners that the barrels he had invested in have never been filled and don't exist. You can imagine how difficult this phone call was for both of us. There are many more of these conversations unfortunately yet to come."
Australian Whisky Holdings agreed to acquire the Nant Estate in Tasmania from founder Keith Batt's Nant Group/NAW Parties in January. As previously reported, Batt filed for personal bankruptcy at the end of 2015 owing around $16 million AUD ($12 million USD), but the Nant Group was not included in that filing. The complex deal involved two separate agreements: one for the Nant Estate (including distilleries, land, the bonded warehouse, and a perpetual license to use the Nant brand name) and one for "NAW Distillery Pty Ltd" covering intellectual property and equipment. The deal for the Nant Estate was completed on February 17, and Malcolm's team began auditing all of the barrel inventory at the estate at that time.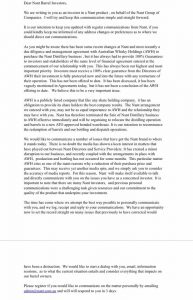 However, the two sides disagree on the reason for the breakdown of the second agreement covering the distillery business. Nant Parties still controls the Nant Distilling Facebook page, and claimed in a March 2 post that Australian Whisky Holdings had lowered its purchase price and refused to provide "100% guarantees to investors" that their investments would be guaranteed.
Chris Malcolm also noted in his letter to investors that Keith Batt and his wife, Margaret Batt, tried to negotiate "side deals" with AWH that would have seen payments made to "Margaret Batt and other companies associated with them, in an attempt to avoid payment to their secured creditors."
In an email Thursday evening to WhiskyCast on behalf of Nant director Margaret Batt, Keith Batt said Nant is "wanting to set the record straight and will be doing so over the coming days". The Batts also provided a copy of an email sent by barrel investor Michael Kennett to ABC reporter Will Ockenden following his March 8 story on the AWH audit rebutting some of the audit's findings and noting that the contract terms under which Nant sold barrels to investors did not specify when they would be filled with whisky. The Batts provided WhiskyCast with contact information for Michael Kennett, but when asked to make Margaret Batt available for a telephone interview, Keith Batt replied in an email "no chance."
In a March 2 telephone interview with WhiskyCast's Mark Gillespie, Malcolm outlined Australian Whisky Holdings's position, noting that many of the Nant Distillery assets are tied up with unpaid secured loans, court judgements, and garnishee orders from creditors and the Australian Tax Office.
"For example, we look at a still operating at the distillery and we say well, that's part of the distillery, but then you find out no, that's under finance by a finance company that has a charge over that still…so who owns the still, I don't know. And the finance company has charges over Keith Batt's hotels and his bars…we haven't bought any of that. We are whisky guys, we're not barkeepers, we're not hoteliers…we're whisky guys, so where all that ends up, I can't tell you…that's gotta end up with lawyers and collection agencies. Yesterday, I was dealing with the Tasmanian Collection Service, who've  got a long list of creditors owed money by the Batts, and they have court judgements against them and they're saying to me what do we do…well, I don't know." 
While Nant Parties claims it plans to move the distilling equipment and whisky stocks off of the Nant Estate and resume operations at a new location, Malcolm told WhiskyCast that AWH is "busy making whisky" at the estate and pledged to provide more transparency to Nant's future operations. "Being a public company, we also have to disclose to the Australian Stock Exchange, and they're pretty tough in Australia."
This story will be updated with additional information as it becomes available.
Editor's note: This story was updated to include comments from Nant Distillery director Margaret Batt and founder Keith Batt.
---
The Old Jameson Distillery in Dublin has been one of Ireland's most popular tourist attractions for years, but it closed at the end of August 2016 for an €11 million renovation project. It has now reopened as the Jameson Distillery Bow Street, with a whole new approach to go along with the new name. WhiskyCast's Mark Gillespie takes us on an exclusive preview as construction workers were racing to complete their work in time for St. Patrick's Day 2017.
---