Each week, we bring you the latest whisky news on WhiskyCast, but a lot can happen during the week. Now, you can keep up with whisky news as it happens here on WhiskyCast.com!
By Mark Gillespie
May 20, 2020 – While distilleries around Scotland have kept their visitors centers closed for the last two months because of the Covid-19 pandemic, there have been hopes that some of the tourist season could be salvaged later this year as lockdown restrictions are relaxed. However, Glenfarclas Distillery in Ballindalloch has decided that the risk of exposing its distillery workers to the coronavirus is too great to allow visitors on site, and announced via Twitter that it will not open its visitors center or gift shop at all during 2020.
As of now, no other distilleries in Scotland have made a similar announcement. The decision was made with a clear realization of the potential exposure for distillery employees. Grant says a Glenfarclas bottling hall employee was one of the more than 3,500 Scottish residents who has died from the Covid-19 virus, while all of the other employees remain healthy so far.
"Realistically, the lockdown isn't going to finish here for at least another month, if not longer, and it's going to be bars and restaurants that are past that, too," George Grant of Glenfarclas told WhiskyCast in a telephone interview. "We want to ensure that the staff working at the distillery are happy and safe to come into work, and part of the thing about people coming to the distillery is offering them tours, and we just felt that we wouldn't be able to offer that in a safe environment," he said.
In previous years, Glenfarclas would have already hired temporary staff to handle the influx of summer tourists, but did not make that move this year because of the lockdown. The distillery was one of the first to open a visitors centre in 1973, and usually is open year-round. However, the lockdowns have already cost Glenfarclas and its neighbors one of the biggest weeks of the year with the cancellation of last month's Spirit of Speyside Festival. The festival attracts thousands of visitors to the Speyside region each spring, and Grant said that usually results in significant sales at the Glenfarclas gift shop. Grant acknowledged that there had been internal discussions about perhaps opening only the gift shop while not offering tours, but chose to keep the doors closed as a way to support local retailers with the possibility of holding events or offering special bottlings.
With the UK scheduled to require a 14-day quarantine for visitors arriving from other countries beginning June 1, the potential for significant tourist traffic is limited at best. Grant suggested there may be some travel within the UK, but that "people are still going to be cautious around other people."
"At the end of the day, it's just safety for everybody."
Links: Glenfarclas
---
April 30, 2020 – While "stay-at-home" recommendations and many other limits on businesses are ending in many U.S. states over the next several days, the proverbial light at the end of the tunnel has many craft distillers thinking "freight train" instead of sunshine. Weeks of lost sales and production have left many of the nation's more than 2,000 small-scale distillers in financial distress, according to a new survey released today by the Distilled Spirits Council of the United States and the American Distilling Institute.
The survey of 118 craft distillers found nearly two out of three worried not only about the long-term survival of their businesses, but the short-term survival. 42 percent said they do not believe they will able to stay in business for more than three months, while another 21 percent are worried that they will have to go out of business within the next three to six months.
Craft distillers are especially reliant on sales in their on-site tasting rooms and distillery shops, and with many forced to close all public-facing operations because of state or local mandates, the impact on revenues has been significant. The survey found that on average, craft distillers have lost 64 percent of their sales since the coronavirus crisis began. 43 percent of distillery employees have been either laid off permanently or temporarily furloughed, even as more than 750 distilleries have switched operations from distilling spirits to producing alcohol for use in hand sanitizers and disinfectants.
"What's really sad about it is…just over the last 10, 15 years we've seen such a great growth in the craft distilling movement," Distilled Spirits Council CEO Chris Swonger said in a telephone interview. "We're going to do our level best to work with Congress and the state governments to make sure that government does its role to help support these great businesses around the country so they can survive and ultimately thrive," he said.
Distillers have not been expressly included in any of the three coronavirus relief packages approved by Congress so far, except for a provision that exempts them from the federal excise tax on alcohol produced for use in sanitizing products – as long as those products comply with Food & Drug Administration standards requiring the use of denatured alcohol. DISCUS and other industry groups have been trying to persuade the FDA to expand its list of approved denaturing agents because of a nationwide shortage caused by high demand for sanitizing products.
At the top of the industry's immediate wish list: a deferral of federal excise taxes due on alcohol removed from bonded storage during the current quarterly reporting period. Those payments are due at the end of June, and Swonger says a deferral period would help distillers with critical cash flow issues. The survey found nearly two out of three craft distillers have cancelled orders for grain, barrels, bottles, and other supplies – creating a wider economic impact for both the spirits and agricultural industries.
The wish list also includes legislation to either extend or make permanent the current federal excise tax break distillers receive on the first 100,000 proof gallons of alcohol they remove from bond for sale each year. While both large and small-scale distillers receive the tax break, major distillers reach that threshold within weeks while most small distillers never come close to it during a calendar year. That tax break was extended for a year last December as Congress was preparing to adjourn for the holidays, and is now scheduled to expire at the end of this year. In addition, U.S. industry groups are working with their counterparts in Europe to try and pressure politicians to set aside the trade disputes that have led to punitive tariffs on whiskies, with a resulting loss of export sales on both sides of the Atlantic.
Craft distillers have had many of the same problems as other small businesses in getting federal loans through the Small Business Administration's Paycheck Protection Program. While virtually all craft distillers are privately-held companies and not required to disclose their finances, publicly-traded Portland, Oregon-based Eastside Distilling was able to get a $1.4 million PPP loan during the first phase of funding, according to the company's required disclosure statements. In addition, Pittsburgh-based Wigle Whiskey confirmed today that it successfully applied for PPP funding in the most recent phase of funding. Wigle lost out on receiving a loan in the first phase of funding after PNC Bank failed to submit the distillery's application to the SBA for approval, but co-founder Meredith Meyer Grelli told WhiskyCast in an interview that PNC bankers were much more responsive to their needs when the second phase of loan funding became available Monday.
Grelli and her colleagues were forced to close six of their seven tasting rooms and shops when Pennsylvania Governor Tom Wolf shut down most of the state's "non-essential" businesses last month, but their main distillery shop was one of the few places in Pennsylvania allowed to sell whiskey for nearly a month. She told WhiskyCast Wolf's decision to close all of Pennsylvania's state-controlled liquor stores led to a sharp boost in sales during the first month of the lockdown, but those sales have dropped off in the last 10 days as the state started opening its stores gradually for curbside pickups.
"It definitely keeps you on your toes," Grelli said with a laugh during a telephone interview. "It's been sort of a good, big challenge every day…I often say that a year in a small business owner's life is like three years of normal life, and now it feels more like seven years…we are definitely working around the clock trying to be nimble, agile, and pivot as we need to," she said.
That ability to pivot quickly may be the difference between staying in business or not. Longtime craft distilling veteran Paul Hletko of FEW Spirits in Evanston, Illinois said during WhiskyCast's live webcast Wednesday that there is a "wave of failed craft distilleries that's about to hit us like a ton of bricks." Hletko cited a similar survey earlier this month by the American Craft Spirits Association showing even more pessimism than the DISCUS/ADI survey, with two out of three distillers surveyed projecting they might be out of business by the end of the month.
"Did the debt (loan deal) come through from the federal government…did it not come through, will distributors pay the invoices that they had from before, will they order more whisky? "You've got a lot of folks that rely extensively on the on-premise business across the world, and having those numbers go to zero is very tough," Hletko said.
"There are many people that are going to be fine, but there's a lot of folks that are just not going to be able to make it cause there's no more revenue…it's a very tough world to be living in these days."
Links: Distilled Spirits Council of the United States | American Distilling Institute | Eastside Distilling | Wigle Whiskey | FEW Spirits
---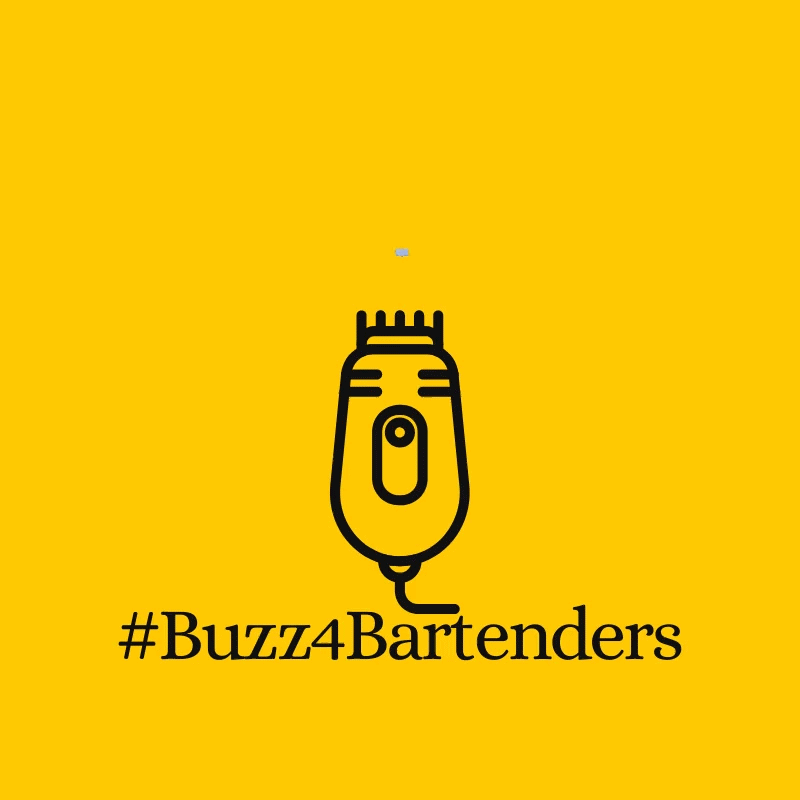 April 28, 2020 – With bars and restaurants in many cities closed because of the Covid-19 pandemic, tens of thousands of bartenders, wait staff, and other hospitality industry workers have been laid off and are struggling to stay afloat financially. The United States Bartenders Guild Foundation's Bartender Emergency Assistance Program has already received more than 285,000 applications for financial help, and has awarded nearly $1.5 million in grants so far to help with rent, food, and basic expenses. More than 500 USBG volunteers are reviewing applications right now to help their colleagues with urgent needs.
We're proud to support their work, along with similar programs in other countries, but felt the need to do something more. It started with a feeling that made the hair on the back of my neck stand up and my ears tingle. OK…it was the hair on the back of my neck and starting to grow over my ears that caused that feeling, but work with me for a minute.
Bristow is our 12-year-old Old English Sheepdog, and he's never been happier than right after a trip to the groomer's to get his shagginess under control (maybe it's because he feels more aerodynamic). It's been pointed out by the people closest to me that Bristow and I are starting to look a bit too much alike…not that there's anything wrong with that! However, it's also been more than two months since I had my last haircut, and my own shagginess is starting to get out of hand.
Christina normally grooms Bristow with a set of heavy-duty clippers, and they're the same kind my barber would use – if the barber shop was open. Under normal circumstances, a home haircut would be out of the question – but if we can raise some money to help our friends in the bartending community, I'm willing to undergo a #CovidCut!
Here's how #Buzz4Bartenders will work: Please consider making a donation to the USBG Foundation's Bartender Emergency Assistance Program, then either email a copy of your receipt to comments@whiskycast.com or post it on social media with the hashtag #Buzz4Bartenders…just make sure your credit card number and contact information is blanked out. If you live outside the United States and want to make a donation to The Drinks Trust (UK) or a charity in your area doing similar work, that'll work too.
If we raise at least $1,500 by midnight New York time (04:00 GMT Friday) on Thursday, May 7, Christina will charge up the clippers and give me a #CovidCut (with the 1.5 inch guard) at the end of our live Happy Hour webcast on Friday, May 8.
To sweeten the deal – if we raise at least $2,500, she'll leave off the guard and give me a boot camp-grade buzzcut! For the record, my hair hasn't been that short since I was born – making this a hair-raising experience (so to speak) for me!
We'd like to encourage other whisky and drinks writers to join us in the #Buzz4Bartenders effort to help the folks who give so much to our community. If you'd like to take the pledge, just get in touch with us by email or social media, and we'll add your name to this page! We can also send you the #Buzz4Bartenders graphic to display on your web site and social media feeds.
By the way, our previous offer is still available. If you donate at least $25 to the USBG Foundation, I'll be glad to record a custom voice mail greeting for your mobile phone. If you own a business and donate at least $250, I'll record the voice mail greeting for your business.
Thanks for your support, and please…stay safe and healthy! One day soon, we'll all be able to get back together again, share a dram…and laugh at the video of me getting a buzz cut!
Links: The USBG Foundation | The Drinks Trust
---
Updated April 28, 2020 – Kentucky Bourbon Festival board members met Monday via Zoom videoconference, part of the ongoing need to avoid in-person meetings to help combat the spread of the Covid-19 coronavirus. As of now, plans for the 2020 festival September 16-20 are moving forward, even though the area's other major whiskey-related events planned for September were all cancelled on Friday.
The Kentucky Distillers Association cancelled its annual Kentucky Bourbon Affair "fantasy camp" scheduled for September 21-26 in Louisville, with events at participating distilleries around the area. That event had previously been held each June, but was moved this year to coincide with the Hometown Rising and Bourbon & Beyond music and whiskey festivals at Louisville's Kentucky Exposition Center. Danny Wimmer Presents, the promoter of both festivals and the Louder Than Life festival that make up a three-week "trifesta" of music festivals, also announced the cancellation of all three events Friday.
Both the KDA and Danny Wimmer Presents cited the ongoing public health concern over holding large-scale events, along with the long lead times needed for planning, ticket sales, and promotion, as well as travel restrictions and the economic impact on attendees. In addition, KDA executives cited the potential impact on the association's member distillers, who have all had their visitors centers and tours shut down indefinitely because of the pandemic.
In a statement, KDA President Eric Gregory called the decision a tough one.
"This is not the call we wanted to make, but it is the responsible and appropriate decision under these circumstances with so much uncertainty on the horizon, especially with medical professionals warning that the situation could be worse in the fall," he said."
This year's Bourbon Festival schedule has not been released yet, but traditionally includes events sponsored by many of the state's major distilleries. Randy Prasse was named the festival's new president and CEO in February, and told WhiskyCast Friday that he sees the festival going ahead as scheduled barring major developments.
"We're small like a battleship in the big ocean, and there are some of the bigger events like the Danny Wimmer festivals that are more like aircraft carriers – they have to commit and make some early decisions," Prasse told WhiskyCast in a telephone interview for this week's podcast. He noted that the board meeting had been previously scheduled, and while the pandemic will likely be a topic of conversation, "every day, it looks more and more like we might be the event in the fall," he said with a chuckle.
Listen to Mark Gillespie's entire interview with Randy Prasse:
"We're looking at a window of opportunity, right…everything from the CDC is looking like we're going to get a reprieve here as things pass, and then there could be a second wave in the fall…which I'm looking at November flu season is when everybody's going to be a little trigger-happy, right? I mean, soon as the first person gets the regular flu, the windows and doors will be locked and I think we'll probably spend the holidays like we are right now," Prasse said.
The Bourbon Festival is in its 29th year, and traditionally draws whiskey lovers from around the United States and as far away as Australia with attendance at all events estimated at around 50,000 people in past years. However, very few of the festival's individual events are designed for large crowds, and Prasse sees that as a positive when deciding whether to move ahead. "From a programmatic standpoint, we're taking into consideration that, even graphic-wise our creative is going to be focusing more on the one-on-one social aspect of the Bourbon Festival more so than the sea of Bourbon aficionados descending on Bardstown," he said.
Prasse joined the non-profit organization after previously serving as Senior Director of Operations at Churchill Downs, where he coordinated the Kentucky Derby from 2016 through 2019. "My first Derby almost got postponed or cancelled outright because of lightning, and so the operational side of me kicks in and I know how to produce a safe event with always having a Plan B contingency plan," he said.
However, he also acknowledged that he's trying to organize this year's festival without worrying about the pandemic. "If every decision I had to make was based on the Covid pandemic impact, then I think we would all have gotten discouraged and it would kind of have derailed us," he said, adding that there will be a contingency plan layered into the festival's overall planning.
As of the last report Tuesday, the Kentucky Department of Public Health reports 4,375 confirmed positive tests for Covid-19, with 225 deaths. Bardstown is in Nelson County, which has 19 confirmed positive tests so far and no deaths reported from the coronavirus.
WhiskyCast has contacted the Kentucky Cabinet for Health and Family Services and the office of Governor Andy Beshear to see what guidance state officials have given to event planners. As of now, we have not received a response, but this story will be updated as needed.
Editor's note: This story was updated to include details following Monday's Bourbon Festival board meeting. 
Links: Kentucky Bourbon Festival | Kentucky Bourbon Affair | Bourbon & Beyond | Team Kentucky Covid-19
---
March 31, 2020 – Secret Spirits founders Jonathan and Cindy Bray are back home in Alberta after being released from an Idaho jail. The Brays were released on their own recognizance following a March 19 court hearing in Coeur d'Alene after spending nearly a month in jail on charges of illegally selling alcohol to undercover agents. In addition, the court returned their Canadian passports and allowed the Brays to leave the country until their trial scheduled for July 15.
As previously reported, Idaho State Police arrested the Brays on February 24 at their storage unit in Coeur d'Alene, where the spirits importers had been storing bottles of whisky and shipping their Whisky Advent calendars to customers in the U.S. They are accused of telling undercover agents that they could not ship the bottles back to their home base in the Calgary area because of "trade disagreements" that made it easier to try and sell the whisky in Idaho. The were charged with illegally selling alcohol without a license and criminal conspiracy – charges that could bring a maximum sentence of ten years in prison.
Jonathan Bray declined an interview request while the case is still pending, but he and his wife have started a GoFundMe campaign to help cover their legal expenses. In a news release included with the GoFundMe campaign, they maintain their innocence while not addressing the state's argument that they were not licensed to legally sell alcohol in the state of Idaho.
"Cindy and Jonathan claim that 100% of the product that they were re-directing to some of their customers had entered the U.S. legally and that all duties and taxes had been paid. This included the product that was sold to Idaho State Liquor Division undercover officers. The Brays claim that these products had been already customs and tax paid for other customers that subsequently cancelled their orders due to shipping delays before Christmas of 2019. They also claim that this transaction was the only in person exchange of product made by Jonathan and Cindy Bray to anyone in the U.S. or State of Idaho and was done so only on the basis that all taxes and duties had been paid."
The Brays are currently in self-quarantine at home as ordered by Canadian officials because of the COVID-19 pandemic. In their request for assistance, they say the court case has left them with very limited resources.
"Everything has been impacted by this situation including our business and especially our financial situation for not only paying to fight this case but also for necessities that could include food, living expenses and anything else that we may need."
The Brays are being represented by Coeur d'Alene attorney Joseph Sullivan, who has not responded to emails seeking his clients' side of the case.
This story will be updated as necessary.
Editor's note: As with all criminal cases in the U.S., defendants are presumed to be innocent until proven guilty at trial.
---
By Mark Gillespie
March 19, 2020 – Chris Montana wrote an email Tuesday night to his team at Du Nord Craft Spirits that he'll never forget.
"It was the hardest email I've ever written…informing them that the best thing we could do for them was to lay them off and get them unemployment benefits because that'll pay them more than I could pay them," he said. Like many small-scale distillers, the Minneapolis-based distillery generates most of its revenues from drink sales in its cocktail room and bottle sales at its on-site shop. Those sales dried up after Minnesota Governor Tim Walz ordered the temporary shutdown of bars and restaurants statewide Tuesday, joining numerous other U.S. states and other nations in closing down pubs to help limit the spread of the COVID-19 coronavirus pandemic.
"I laid off a bartender who's been with me since the day I opened my cocktail room," Montana said in a telephone interview from home while his kids played in the background. "We hope to bring him back, but I don't know what's going to be left of Du Nord when this whole thing gets done, so I don't know if I've let him go for good. I don't know if that's the last time that he's going to welcome people into our place…I really don't have words to describe it."
Montana and his wife Shanelle opened Du Nord in 2013, and has been producing vodka, gin, and other spirits while the whiskey inventory matures. He's become a leader in the U.S. craft distilling movement, and is in his second term as president of the American Craft Spirits Association, one of the key groups representing small-scale distillers. As a result, he knows that he's not alone, and says more than 90 percent of the 1,800 or more U.S. distilleries survive on the revenue from their on-site bottle and cocktail sales.
"Most microdistilleries in this country are losing money, but they're growing toward the place where we all hope that we will make a dollar one of these days, so to get this kind of interruption in that process is particularly tough because a lot of the programs designed to replace lost revenue are built off of models that don't necessarily apply to people who make alcohol for a living – particularly for people who make whiskey for a living who might be laying down a lot of barrels but not selling a lot right now, and so they don't have much income to replace," he said.
Montana could have taken advantage of Minnesota's temporary move to allow drive-up liquor sales and keep his bottle shop open, but chose the safety of his employees over a small amount of revenue. "We have staff with compromised immune systems, and it just wasn't a position I was willing to put anybody in to ask them to come to work and continue to engage with the public," he said. Montana hopes the situation will spur an interest in changing state laws to allow distilleries to ship directly to consumers.
As Congress and the Trump Administraton hammer out a third coronavirus relief package that could add up to a trillion dollars or more, distillers are just one of the many industries lining up in Washington to make their case for help. While many distilleries have switched at least part of their operations over to producing much-needed hand sanitizers and alcohol for disinfectant use, they're viewing it more as a community service than a profit center.
In fact, the move could actually cost them money unless Congress steps in to help. The Treasury Department's Tax & Trade Bureau has removed much of the red tape required for distillers to be able to make hand sanitizer and disinfectants, with one key exception. TTB officials announced Wednesday that they cannot waive federal laws that set different tax levels for "beverage alcohol" and "denatured alcohol" that contains additives designed to make it non-drinkable. As a result, spirits distillers cannot use any of their existing stocks to help ease the shortage of hand sanitizer without being hit with a tax bill.
"We had a call yesterday with the Senate Majority Leader's office," says Chris Swonger of the Distilled Spirits Council, which represents almost all of the nation's large spirits companies and works closely with the ACSA and other industry groups. "Congress is moving quickly on an economic stimulus package, and we're hoping we can get that issue resolved quickly…I would have to credit the Trump Administration, they've been very helpful in this effort as well," he said in a telephone interview.
The industry is also hoping that the stimulus package might be the legislative vehicle that delivers their long-sought goal of making the short-term federal excise tax cut for small-scale distillers permanent, along with delivering immediate relief from excise tax payments. The tax cut was originally part of the 2017 tax reform package, and reduced the tax rate from $13.50 per proof gallon to $2.70 on the first 100,000 proof gallons of spirits a distiller produces each year.
That cut was set to expire at the end of 2019, but Congress voted in late December to extend it until the end of this year to allow for consideration of a longer-term solution. While it applies to distilleries of all sizes, along with spirits importers, major spirits companies only get a small benefit since they reach the threshold within weeks while the vast majority of craft distillers never even comes close to the threshold over an entire year.
While extending the federal excise tax cut is important, distillers are also asking state officials for relief.  Tennessee Distillers Guild president Kris Tatum released a letter to Tennessee Governor Bill Lee Wednesday asking for help for his state's distillers, who attract millions of tourists each year. Tatum's Old Forge Distillery in the tourist haven of Pigeon Forge attracts around one million guests each year, and is already seeing cancellations for tours and hotel stays in the area around singer Dolly Parton's popular Dollywood theme park.
While Congress has the power to grant relief from federal payroll taxes, Tatum says his members face a dizzying array of state and local alcohol taxes as well as all of the taxes other businesses pay. "We have gallonage taxes based on our alcohol, LBD taxes, sales use tax, and then our fed excise tax…people don't realize that a lot of those taxes are due every two weeks for us. I love that both local and state and federal are looking at helping…very clearly, I think they're caught up on 'we're gonna help the airlines, it's not their fault.' Well, it's none of our faults," he said. "We're the bond for these communities just like in Kentucky…you've got M.B. Roland up there, they're part of the community, they're part of the revitalization of either urban areas or rural areas, and we shouldn't be forgotten either."
Chris Montana sees the response to the pandemic as a debate on the future not only of small-scale distilling, but on the future of society itself.
"We have to wrap our heads around the fact that the economic impact of this is going to be unprecedented, and we have never seen anything like this before…not in my lifetime, not in yours…we have to understand that there's going to a price tag at some point, and that price tag is as high as we value our small businesses. The largest businesses are going to make it through this, but if we value our small businesses, then we're going to have to do something to bring that side of the economy back."
"I really don't think it's an option to let the small businesses of America fail."
Links: Du Nord Craft Spirits | American Craft Spirits Association | Distilled Spirits Council of the United States | Tennessee Distillers Guild | Old Forge Distillery
---
By Mark Gillespie
March 18, 2020 – For more than two decades, whisky lovers have flocked to Scotland's Isle of Islay at the end of May for Fèis Ìle, the Islay Festival of Malt & Music. As with many aspects of life in 2020 thanks to the COVID-19 novel coronavirus pandemic, this year will be different.
Festival directors met Tuesday night to consider their options, and in the end, decided that only one option existed: cancel this year's Fèis completely given government recommendations against holding large public events. That phrase "large public events" defines the Fèis, which is Islay's biggest week of year as the island's population swells to around three times its usual size and hundreds of people line up for tours and exclusive festival bottling during each distillery's open day.
Festival secretary Lesley McCall and the other directors have declined interview requests, referring reporters to the statement posted Wednesday on the Fèis Ìle web site and Facebook page.
Following Scottish Government guidelines, with deep regret, we announce that Fèis Ìle 2020 is cancelled.
We are devastated to have to announce this. We love our festival and welcoming people from around the world. We have considered the impact on islanders, local businesses and visitors alike.
We have made this decision after lengthy discussions between the Committee and our distillery partners, and have concluded no other option was viable.
Please continue to support our island and we look forward to seeing you for Fèis Ìle 2021.
Finally, to those who have bought tickets direct from Fèis Ìle, you will be contacted by our volunteers in the next 14 days. Please be patient and we will be in touch. Thank you.
The impact on Islay from the Fèis is huge in most years, as visitors pump much-needed money into the island's hotels, pubs, and shops. However, those crowds also stress the Islay infrastructure to its limits and with limited public health facilities on the island, the risk to visitors and the local population from potential exposure to the virus gave the organizers no choice.
Islay's nine distilleries have closed their visitors centers and ended tours, with some closing until at least April 3 and others until further notice. Each distillery organizes its own special events during the festival, and while many had not yet announced their schedule or started selling tickets, those that have should be contacting ticket holders to arrange for refunds.
The decision came hours after organizers of Spirit of Speyside and the Campbeltown Malts Festival announced their cancellations Tuesday. The Campbeltown cancellation was seen as a logical preview of the Islay decision, since that festival is held immediately before the Fèis each May and many visitors spend a day or two there before taking the ferry to Islay.
WhiskyCast has reached out to Islay tourism leaders to gauge the impact of the cancellation on the island's economy. This story will be updated with additional information, and listen to the next episode of WhiskyCast for complete coverage.
---
By Mark Gillespie
March 17, 2020 – Scotland's largest whisky festival is the latest to fall by the wayside in the wake of the COVID-19 coronavirus pandemic. Directors of the Spirit of Speyside Festival announced Tuesday evening that this year's festival has been cancelled in line with government guidelines recommending against large-scale events.
The festival had been scheduled for the week of April 29-May 4, and thousands of tickets had already been sold for more than 700 different events throughout the Speyside region. The festival traditionally draws visitors from all over the world to Speyside every year as distilleries open their doors, including some only open to visitors during the festival.
Spirit of Speyside Chairman James Campbell said there was no choice but to cancel the event and regroup for next year when directors met Tuesday evening.
"We were very sad, and if there had been any other alternative…our number one priority is to make sure that our visiting guests and the people of Speyside in our local communities and all of our distillers and event providers are safe, and we do not want to put them into any unnecessary risk," Campbell said in a telephone interview with WhiskyCast following the meeting.
"We tried to wait as long as possible before making a decision and we've always been hopeful that somewhere along the line, the news on the coronavirus would maybe turn for the better and we would be able to have a fantastic festival once again, but the news just keeps getting worse," he said. Campbell noted that it was only fair to give ticket holders as much time as possible to cancel travel plans, along with allowing the participating distilleries and event promoters to make their own arrangements.
Festival volunteers will be contacting ticket holders, according to the web site. However, refunds will be at the discretion of individual event providers. Campbell noted that the Festival's web site works much like a "travel agent" in coordinating ticket sales for distilleries and event organizers, but expects that most event providers will be willing to offer refunds.
The cancellation will have an economic impact in the Speyside region. According to Campbell, the event brings about £2 million GBP into the local economy each year. That means lost revenue for local hotel owners, pubs, restaurants, gift shops, and even the local taxi services who provide safe rides to festival attendees. As of now, the Spirit of Speyside: Distilled festival scheduled for August 28-29 in Elgin is still on, along with a gin festival scheduled for July assuming that the coronavirus crisis has passed by then.
Directors of Scotland's other major whisky festival met Tuesday to discuss their options, with an announcement expected Wednesday. The Islay Festival of Malt & Music is scheduled to begin May 22, and all of the island's nine distilleries have closed their visitors centers for now.
The Islay event traditionally sees the island's population swell from around 3,000 residents to nearly 10,000 during the week, stressing the local infrastructure in the best of years. The Fèis Ìle Facebook page announcing the emergency meeting noted that impact as part of the considerations in making a decision.
"The welfare of islanders and visitors alike is of utmost importance, including the festival's impact on health and transport services. As any decision we make does not prevent people from travelling to Islay at the time of the Festival, it is important that if Fèis Ìle 2020 is postponed or cancelled, we produce a clear and co-ordinated response from all parties."
In addition to those events, organizers of the Campbeltown Malts Festival scheduled for May have announced the cancellation of their event scheduled for May 19-22. Springbank Distillery announced the cancellation on social media and its web site, along with the shuttering of its distillery to visitors until further notice. Ticket holders will be offered full refunds. Glen Scotia Distillery in Campbeltown also closed its visitors center with the joint festival announcement.
Glenmorangie Distillery closed its doors to visitors Tuesday, following Monday night's closing of sister distillery Ardbeg on Islay.
We will continue to update this story as necessary.
---
By Mark Gillespie
March 16, 2020 – With Scottish officials issuing new guidance on the coronavirus crisis recommending that large gatherings be avoided, more distillers are closing their doors to the public for tours and the fate of this spring's major whisky festivals is very much in jeopardy.
Directors of the Spirit of Speyside Festival have scheduled an emergency meeting Tuesday to discuss their options in light of First Minister Nicola Sturgeon's call today to stop all "non-essential social contact" for now. Thousands of tickets have already been sold for the festival's 700-plus events, with visitors expected in the Speyside from around the world when the festival begins April 30. Islay Festival of Malt & Music directors are also meeting Tuesday evening to discuss their options for Fèis Ìle, which is scheduled to begin May 22. Both groups have advised that announcements will be made on their respective web sites and social media channels once decisions are made. In addition, Whisky Live London promoter Paragraph Publishing has now postponed that event until later this year, with a new date to be announced later.
Sturgeon's call for Scots to avoid public transit and social contact came a day after her government called for a voluntary end to large public gatherings until further notice. The Scottish Government does not currently have the legal authority to order a mandatory ban, but suggested that it could seek that authority. The move is not directly intended to prevent the spread of the COVID-19 coronavirus, but to provide relief for first responders to allow them to prioritize care for those infected with the virus.
The Islay event presents unique challenges for public health officials in that the island's population swells from its usual 3,000 to around 9,000 people during the week, placing severe stress on Islay's infrastructure in normal years. With limited public health facilities on Islay, the ability to deal with a coronavirus outbreak during the festival would be minimal at best.
After a meeting of the island's distillers Monday evening, all nine of Islay's distilleries have now closed their visitors centers. Ardbeg and Bunnahabhain had been screening visitors from known coronavirus hot spots for symptoms, but joined their colleagues in closing Tuesday along with Bruichladdich and Kilchoman. Bunnahabhain owner Distell announced Tuesday morning that it will also close its Tobermory and Deanston distilleries to visitors until at least April 3.
Diageo has closed the visitors centers at all 12 distilleries in Scotland that operate tours and visitors centers until at least April 3. In a statement, Diageo executives said "the health and well-being of our employees, visitors and on-site partners is our highest priority." The decision includes some of Scotland's most popular distilleries for visitors, including Lagavulin and Caol Its on Islay, Dalwhinnie in the Highlands, Cardhu and Cragganmore in Speyside, and Glenkinchie in the Lowlands. Those holding tickets for tours scheduled between now and April 3 will be able to get refunds or reschedule after tours resume.
Monday, Edrington closed the gates to its landmark visitor destination at The Macallan in Speyside, less than two years after the £150 million GBP complex opened to the public. Highland Park Distillery on Orkney has  also closed its distillery shop and tours, though the Highland Park shop in downtown Kirkwall will remain open for now. Edrington officials pledged to keep paying tour guides and shop workers during the shutdown, saying in a statement that "in addition to safeguarding our visitor experience employees and guests, the decision to close will also protect the operations staff, who continue to work as normal within our distilleries. We would like to thank all our people for their patience and professionalism during this unprecedented time."
Pernod Ricard's Chivas Brothers unit has also ended tours and closed its gift shops at The Glenlivet, Strathisla, Aberlour, and Scapa distilleries until further notice.
Glenmorangie Distillery in the Highlands remains open for now, but is screening visitors from known coronavirus hot spots for possible exposure. While its visitor center will remain open, Glen Moray Distillery in Elgin ended tours Monday with a notice on social media.
Edradour Distillery had only been offering limited tours during the winter, with plans to expand that in April for the tourist season. However, the distillery has now decided it will close to the public completely through the end of April. Ben Nevis Distillery has also announced that it will close down tours and its gift shop until further notice.
In the United States, Sazerac has now locked down the Buffalo Trace and Barton 1792 distilleries in Kentucky until further notice. In addition, events at Buffalo Trace scheduled through early April are being cancelled, including the Easter at The Trace celebration scheduled for April 5. The final event in the distillery's Legendary Craftsmen Dinner Series scheduled for March 27 has been rescheduled for August 27. The Sazerac House in New Orleans, Louisiana and the A. Smith Bowman Distillery in Virginia are also closed until further notice as well.
Smaller U.S. distilleries are also now closing their tasting rooms and gift shops in line with state government emergency orders. That list includes Catoctin Creek in Virginia, which will keep its on-site shop open for bottle sales only and is also providing free sanitizing alcohol to consumers who bring their own bottle to the distillery. Co-founder Scott Harris told WhiskyCast in an email that the alcohol is not intended for use as a hand sanitizer, but can be used to disinfect surfaces when commercial products are not available. The distillery is also cancelling all events through the end of March, with no decision yet on April events.
Constellation Brands-owned High West Distillery has closed both its original site in Park City, Utah and its main distillery in Wanship, Utah to the public until further notice. Tuthilltown Spirits in Gardiner, New York is also closed as part of the worldwide closing of William Grant & Sons distillery experiences.
Sagamore Spirit Distillery in Baltimore, Maryland is one of the few distilleries to shut down production as well as visitor center operations. The distillery announced on its web site that the entire facility will be closed until at least March 27, and guests with pre-booked tours will be contacted to arrange for refunds or a rescheduled visit.
The U.S. chapter of the Scotch Malt Whisky Society has now postponed all of its tasting events nationwide through the end of April. The organization's web site does not specify whether refunds will be available or when the postponed events will be rescheduled. A spokesman for the Society headquarters in Scotland has advised  WhiskyCast that many of its tasting events in Europe have also been cancelled in line with local government mandates. For now, the SMWS venues in Edinburgh, Glasgow, and London remain open and tasting events will continue with special hygiene measures in place.
This story will be updated as necessary.
Editor's note: This story was updated with the closing of Distell's Bunnahabhain, Tobermory, and Deanston distilleries to visitors Tuesday morning, along with additional information on the Scotch Malt Whisky Society. 
---
By Mark Gillespie
March 15, 2020 – Pubs are a way of life in Ireland, but the COVID-19 novel coronavirus pandemic has forced the Irish Government to call for a complete closing of the country's pubs as of "last orders" tonight. The request from Taoiseach Leo Varadkar's administration will mean a "dry" St. Patrick's Day Tuesday, but government officials have determined that shutting down pubs until March 29 could help prevent the spread of the virus. The request is voluntary, but government officials will monitor compliance to determine whether "different measures might be required.
As of Sunday afternoon, 169 people in Ireland had tested positive for the COVID-19 virus with two deaths reported.
While a number of pubs had already closed voluntarily, health officials cited "reckless behaviour by certain members of the public in certain pubs" Saturday night. News reports showing images from social media with the hashtag #CloseThePubs showed packed pubs in Dublin's Temple Bar neighborhood and other parts of the country Saturday night. Government officials met Sunday with leaders of Dublin's Licensed Vintners Association and the Vintners Federation of Ireland, which are urging their members to comply with the request.
Here is the complete text of the government's statement:
Following discussions today with the Licenced Vintners Association (LVA) and the Vintners Federation of Ireland (VFI), the government is now calling on all public houses and bars (including hotel bars) to close from this evening (Sunday 15 March) until at least 29 March.
The LVA and VFI outlined the real difficulty in implementing the published Guidelines on Social Distancing in a public house setting, as pubs are specifically designed to promote social interaction in a situation where alcohol reduces personal inhibitions.
For the same reason, the government is also calling on all members of the public not to organise or participate in any parties in private houses or other venues which would put other peoples' health at risk.
The government, having consulted with the Chief Medical Officer, believes that this is an essential public health measure given the reports of reckless behaviour by some members of the public in certain pubs last night.
While the government acknowledges that the majority of the public and pub owners are behaving responsibly, it believes it is important that all pubs are closed in advance of St. Patrick's Day.
The Licenced Vintners Association (LVA) and the Vintners Federation of Ireland (VFI) both supported this decision and urged all their members to close in line with the government's request.
The government and the LVA and VFI also discussed the support measures for businesses and their staff affected by the COVID-19 crisis which have been put in place last week.
The government will continue to monitor the situation, including the compliance of all pubs with this request, as well as any further or different measures which might be required in the future.
The effectiveness of the Guidelines on Social Distancing in other parts of the hospitality and leisure industry, for example restaurants and cinemas, will also be kept under review and subject to further consultation with stakeholders in the coming days.
The government had already imposed a ban on large events and gatherings of more than 100 people, and all of Ireland's distillery visitor centers and whiskey-focused attractions have closed their doors to the public. It's believed that the government does not have the legal authority to simply order pubs to close without legislative approval, even in a state of emergency.
The move has the potential to cause problems along the open border with Northern Ireland, where the British Government is still advising its citizens to proceed with normal daily activities for now. With pubs on that side of the border remaining open, the possibility for an increase in drunken driving exists as people search out open pubs. A spokesman for the Garda, Ireland's national police force, told WhiskyCast in an email that "the enforcement of Road Traffic legislation, in particular drink/drug driving will continue and the management and co-ordination of same rests with the local Regional Officers."
This story will be updated as additional details become available.
Editor's note: This story was updated to include additional information, including a response from the Garda to our question about drunk driving enforcement.
Links: Irish Government | Licensed Vintners Association | Vintners Federation of Ireland
---