This is where you'll find extended versions of WhiskyCast interviews, along with audio and video from special events that were just too long to include in a regular episode of WhiskyCast. The original idea behind WhiskyCast was to help gather oral histories of whisky, and this is a place where you can listen and learn more about the "water of life".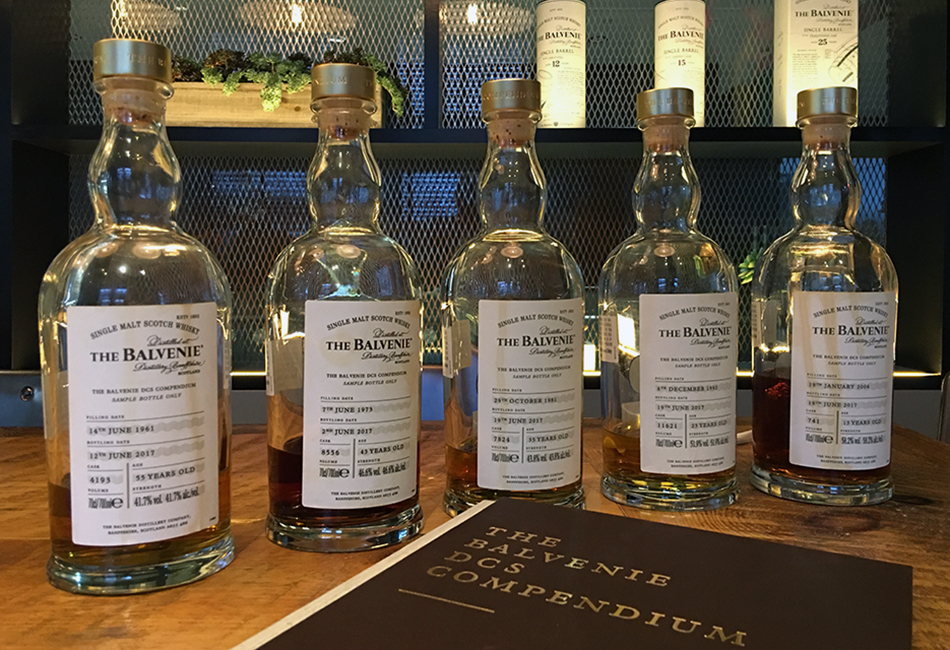 What's it like to taste five rare whiskies worth $60,000? In our latest "One on One" tasting, we'll sit down with Gemma Paterson of The Balvenie to taste Chapter 3 of the DCS Compendium: five single cask whiskies selected by longtime Malt Master David Stewart MBE. Stewart selected a total of 25 casks in 2015 that represent the breadth and depth of his work at The Balvenie over 55 years, with the five casks to be released each year representing a different element of the whisky-making process.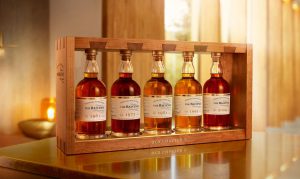 Chapter 3 has been dubbed "Secrets of the Stock Model" to represent Stewart's record in managing the distillery's cask inventory through both good and bad times for the Scotch Whisky industry.
The casks in this chapter range from a 13-year-old cask filled in 2004 to the oldest bottling ever of The Balvenie: a 55-year-old cask filled in 1961 – the year before David Stewart joined William Grant & Sons as a member of the whisky supply team. Only 50 sets of each chapter are available worldwide, with a recommended retail price of $60,000 each.
Listen to Mark Gillespie's tasting with Gemma Paterson:

While the complete set of Chapter 3 bottles is priced at $60,000, there is a much less expensive way to taste them. The Four Seasons Hotel in New York City acquired a set for its Ty Bar, and offers a tasting flight of all five whiskies for $5,000.
Links: The Balvenie | Four Seasons Hotel New York
---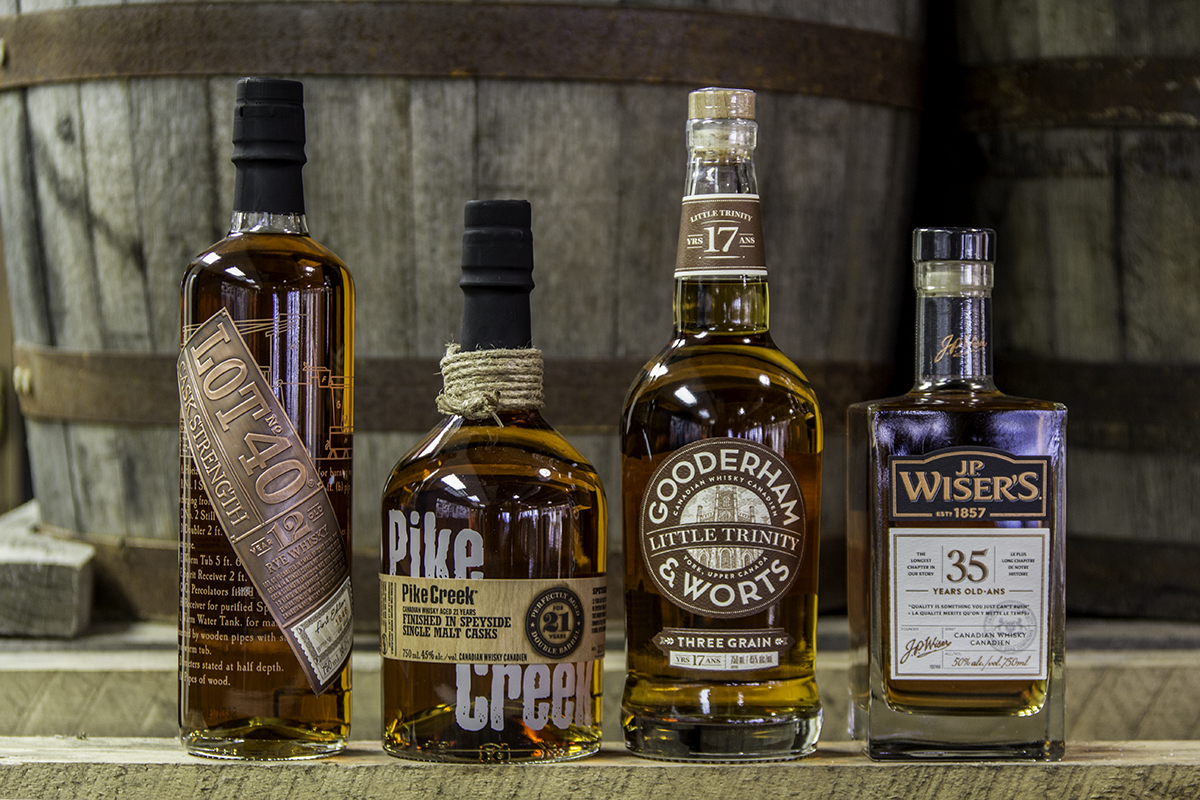 Corby's release of the four whiskies in the Northern Border Collection Rare Release series should be enough to convince even the most diehard skeptic of the potential to be found in Canadian Whiskies. J.P. Wiser's 35 is one of the oldest Canadian Whiskies ever bottled, while the Lot 40 Cask Strength, Pike Creek 21, and Gooderham & Worts Little Trinity each offer a unique take on their counterparts in the regular Northern Border Collection range.
All four whiskies were created by Master Blender Don Livermore at the Hiram Walker Distillery in Windsor, Ontario. During a visit to the distillery in October, 2017, he and WhiskyCast's Mark Gillespie sat down to chat while tasting all four whiskies. This is the first in an ongoing series of "One on One" tastings that will appear exclusively here at WhiskyCast.com.
While the series will be repeated in future years, the four whiskies in the 2017 release will only be available in limited quantities within Canada. Prices range from $69.95 CAD ($55 USD) for the Lot 40 Cask Strength to $164.95 CAD ($129.50 USD) for the J.P. Wiser's 35.
Links: Corby Spirit & Wine
---
Dublin's Liberties neighborhood was once the center of the whiskey universe at a time when Irish Whiskey ruled the world more than 100 years ago. Changing tastes, wars, and economics ended that, and the last heritage distillery in the Liberties closed in 1976.
Four decades later, the resurgence of Irish Whiskey has led to a resurgence of distilling in the Liberties, with two distilleries now in production and two more under construction as the Liberties reclaims its place in the whiskey world. We'll explore that revival with a visit to Dublin on this episode of WhiskyCast HD!
Editor's note: Production support for this episode was provided by Irish Distillers Pernod Ricard. In accordance with our ethics policy, WhiskyCast retains full editorial control over the content of this episode. 
Links: Teeling Whiskey Company | The Dublin Liberties Distillery | Pearse Lyons Distillery
---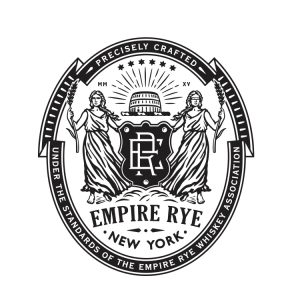 October 22, 2017 – New York's nickname is the Empire State, and of course, that is where New York City's landmark Empire State Building gets its name from. While New York's growing community of distillers has yet to achieve King Kong-like status, a handful of rye whiskey makers hopes their new Empire Rye style of whiskey can eventually become one of the whisky world's 800-pound gorillas.
"Our hope is that this stands up in time to all of the great whiskies of the world, and is categorically respected and uttered in the same breath as Kentucky Bourbon, Tennessee Whiskey, Single Pot Still Irish Whiskey, Scotch Single Malt, Japanese whisky…Empire Rye," says Christopher Briar Williams of Coppersea Distilling. His Hudson Valley distillery was one of the six founding distilleries behind the Empire Rye standard, which is not a specific brand of whiskey but a style of whiskey with specific parameters that allows each distillery its own creative flexibility.
The first whiskies certified as Empire Rye were introduced Saturday during an event at the New York Distilling Company in Brooklyn. In addition to Coppersea and New York Distilling Company, Black Button Distilling, Finger Lakes Distilling, Kings County Distilling, Tuthilltown Spirits, and Van Brunt Stillhouse have released whiskies that conform to the Empire Rye standard. Taconic Distillery and Yankee Distillers have whiskies maturing in their warehouses that will be released when they meet the standard.
"I think they're on the Rye-ght track," longtime distiller and industry consultant Dave Pickerell said with a laugh. Pickerell works with New York's Hillrock Estate Distillery, which has released rye whiskies in the past but has not become part of the Empire Rye project. He noted that Colonial-era distillers were making rye whiskey long before Bourbon became the dominant American-made whiskey style.
In New York, rye remained the predominant style of whiskey for the state's distillers right up until Prohibition brought an end to whiskey production in the state. The industry only began to come alive again when Tuthilltown Spirits co-founder Ralph Erenzo lobbied state legislators to create a special class of licenses for farm distilleries in 2007. Distilleries operating under those licenses must use grain or fruits grown within New York for at least 75 percent of their production, and the Empire Rye creators decided to make that the cornerstone of their standard.
"In deciding what a New York State whiskey should be, and having determined that that whiskey should be a rye, it was fairly simple for us to kind of look at that and say 'oh, if we have to use 75 percent New York grain anyway, let's require that the entire 75 percent be New York State-grown ryes'," Williams said in a telephone interview for this week's WhiskyCast. The Empire Rye standard is stricter than the federal government's rye whiskey standard, which requires only that rye make up at least 51 percent of the mash bill (recipe).
Listen to Mark Gillespie's interview with Christopher Williams:

The standards for Empire Rye are based largely on the U.S. Bottled-in-Bond Act of 1897, with two exceptions. The Empire Rye standard only requires two years of maturation instead of the law's four-year minimum and does not specify that a conforming whiskey be bottled at 100 proof (50% ABV).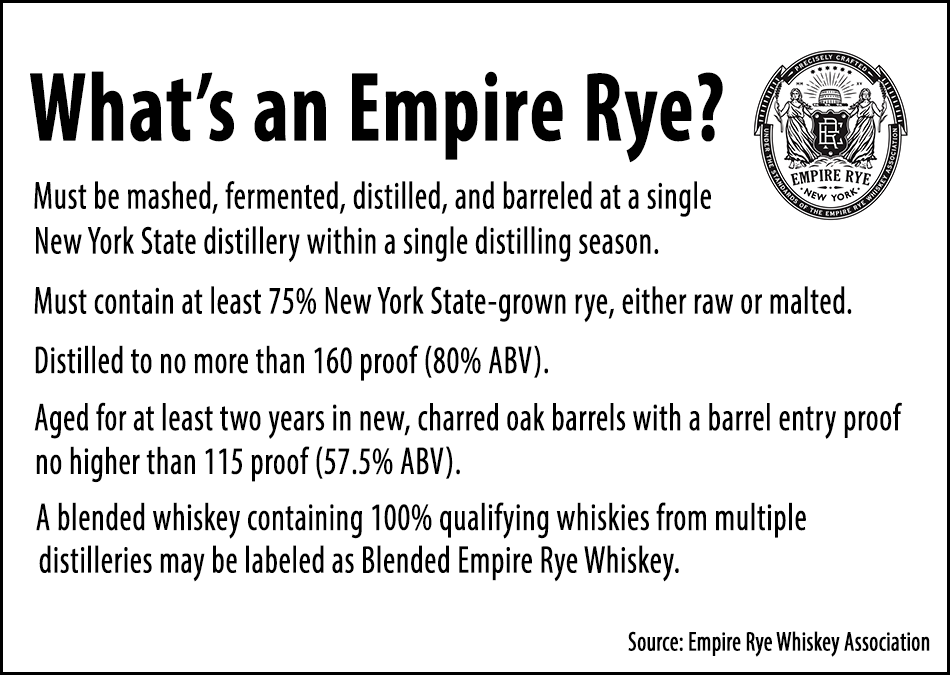 "We all liked the language of the Bottled-in-Bond Act in terms of insisting upon the provenance of the whiskey in terms of the distillery…so basically, you can't source Empire Rye," Williams said. "The authenticity of the whiskey in terms of where it's coming from cannot be fudged." Of course, an Empire Rye whiskey that has been matured for at least four years and is bottled at 50% ABV could legally use the "Bottled-in-Bond" designation.
The Empire Rye standard is not an official standard of identity as defined under federal regulations, but is owned by the Empire Rye Whiskey Association, a partnership of the founding distilleries and those who have signed on over the two years of development leading up to the public introduction. New York State has more than 100 licensed distilleries, though it is estimated that only between 70 and 80 are actively distilling at this time. At least four additional distillers have committed to distilling whiskey that will meet the Empire Rye standard, and any of the state's distillers who choose to are eligible to have their whiskies certified as Empire Rye.
"We're New Yorkers, and we love New York," Williams said. "This is kind of our love poem to New York, to the extent that whiskey is our art, this is our gift to the state, and hopefully … to the world."
Links: Empire Rye Whiskey Association | Coppersea Distilling | Black Button Distilling | Finger Lakes Distilling | Kings County Distillery | New York Distilling Company | Taconic Distillery | Tuthilltown Spirits | Van Brunt Stillhouse | Yankee Distillers
---
December 30, 2016 – Every year is defined by the stories that shape it, for better or worse. Here's our look at the stories that shaped the whisky world in 2016.
#5: The Continuing Growth of American Whiskey
American Whiskey sales continue to grow, not only in the U.S., but around the world with steady annual growth of between three and five percent, according to industry sales data. Long-term, the analysis firm Technavio projects six percent growth globally between now and 2020.
One example: the merger of Beam and Suntory three years ago. While Jim Beam was already the largest-selling Bourbon brand globally, the merger led to a new emphasis on export sales, especially in Japan. During a November speech to the Japan Society in New York, Beam Suntory CEO Matt Shattock described the company's success in growing just the Japanese market.
"In the year before the acquisition took place, we sold about 350,000 bottles of Jim Beam in Japan. This year, we will sell six million, and if we look at the trajectory of growth in that business, I'm absolutely sure that will continue. By the time we get to the Tokyo Olympics in 2020, Japan will have become the biggest export market for the Jim Beam brand."
With the growing number of American craft distillers pursuing export sales, combined with more than a billion dollars of investment in new distilleries and expansion projects since 2010 just in Kentucky alone, that growth is poised to continue – unless economic circumstances or consumer tastes change rapidly.
#4: Whisky Prices Keep Rising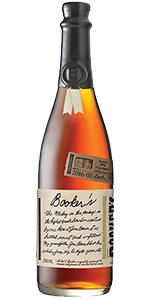 As whisky sales go up, prices are rising as well around the world, with much of that growth coming in the premium and ultra-premium segments of the market. While there's no industry-wide gauge on retail pricing available, it's clear from anecdotal evidence that retail prices for whiskies are rising faster than the rate of inflation. Much of that can be blamed on supply limitations combined with increasing demand, but once again, it's clear that part of the increase can be attributed to whisky producers "premiumizing" their key brands.
One case in point: Beam Suntory's announcement earlier this month that it will raise its recommended retail price for Booker's Bourbon in 2017 from $59.99 (USD) per bottle to $99.99, an increase of 66 percent, while also cutting the number of annual batches from six to four. While most companies would have couched such an announcement in vague terms of "limited supplies" and "global demand," Beam's statement was upfront.
"We've long believed that this special bourbon – the prized legacy of Booker Noe himself – has gone undervalued. We feel this increase is a better reflection of the true value Booker's deserves given the time-honored care that goes into each batch release."
In other words: we really should have been charging more for Booker's all along, and consider yourselves lucky we didn't raise the price years ago.
#3: A New Golden Age for Irish Whiskey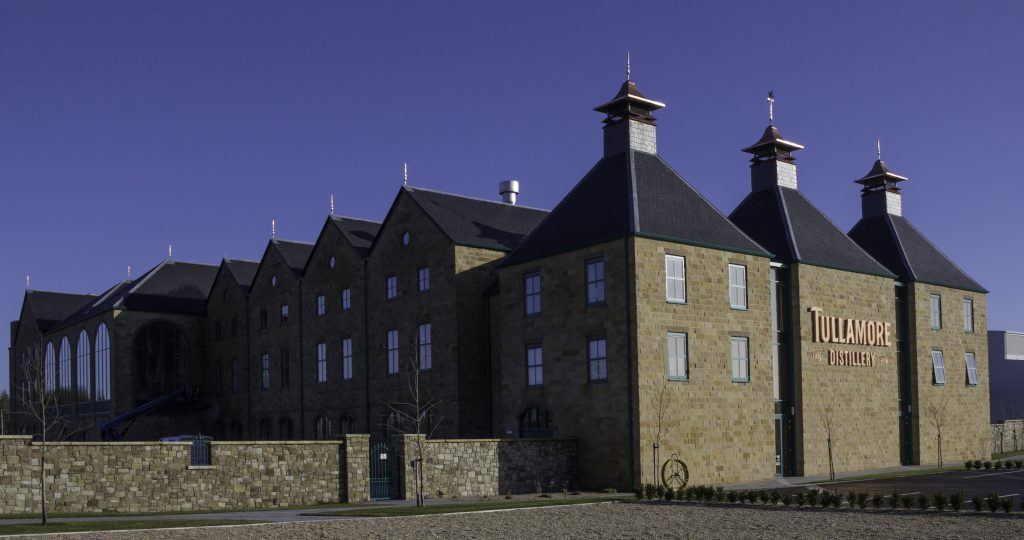 The amazing comeback of Irish Whiskey continued throughout 2016, not only in worldwide sales but as an industry. Ten years ago, there were just four working distilleries in Ireland. As 2016 comes to a close, there are 16 active distilleries with 13 more in either planning or construction stages.
While Diageo is now out of the Irish Whiskey category after selling Bushmills in 2015, Brown-Forman and Sazerac are jumping in. Brown-Forman started construction of its Slane Castle distillery this year, and is working on launching a Slane-branded blend with whiskies sourced from other distilleries while spirit from its own distillery matures. Sazerac is expected to unveil the revived Michael Collins brand it acquired in late 2015 in the coming year, after acquiring the rights to Paddy Irish Whiskey from Irish Distillers Pernod Ricard this past summer. John Teeling's Great Northern Distillery is producing bulk whiskey for contract bottlings, while Bernard Walsh's Walsh Whiskey Distillery in County Carlow opened this year with supply contracts in place for up to a quarter of its annual production.
Is there too much growth – too fast? Walsh, who is also chairman of the Irish Whiskey Association, says no.
"It's catch-up time…we're coming from way back, and yes, you could argue that it's a lot of distilleries coming on quickly. There's no easy way to do it, but a lot of them are smaller boutique distilleries. These are desperately needed to give the sector the breadth and depth we need. While it's great to have the big distilleries doing the volume and really pushing Irish Whiskey out there as a brand, absolutely fantastic, what I love and what I've seen already with the additional new distilleries that make up the sixteen is that they're really pushing the boundaries on wood finishes, the whole distillation method which is well-defined, but there's lots of room for innovation there…it does help to keep the larger distillers focused on their game."
While the distillers have an ambitious goal of increasing visitor traffic at Ireland's distilleries from 2015's total of 653,000 to 1.9 million by 2025, 2016 will likely show a decline in visitors. That's not because of any lack of interest, but the exact opposite. Ireland's most popular whisky attraction, Dublin's Old Jameson Distillery, closed at the end of August for an $11.6 million renovation that will be complete in early March. The Bow Street site attracts around 300,000 visitors annually, and its closing for the final four months of 2016 will have an impact on overall Irish Whiskey tourism.
#2: Are We Approaching "Peak Whisky?"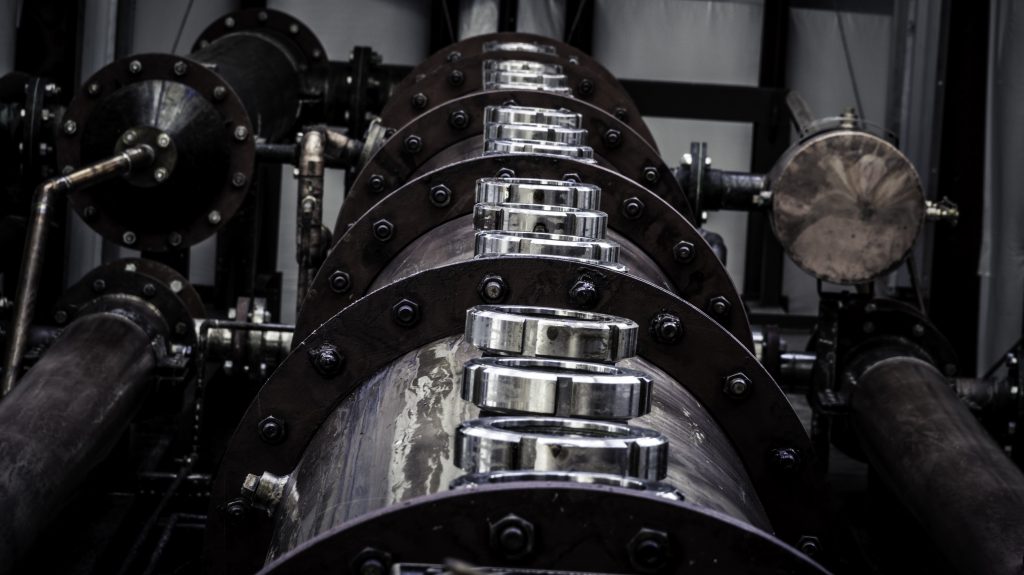 Oil industry analysts talk about "Peak Oil" – the point at which the world's known reserves of crude oil start to be depleted faster than new oil fields can be discovered. In the whisky world, there are whispers of "Peak Whisky" – where distillers are producing more whisky than the world can drink.
In the United States, where craft distilling is booming, the Treasury Department's Tax & Trade Bureau has issued a total of more than 2,200 Distilled Spirits Plant (DSP) permits. A DSP is the basic federal license needed to operate a distillery, and around 1,500 may be actively operating right now. Not all of them are making whisky, of course…but are we reaching the point of saturation?
Sazerac CEO Mark Brown is one of those who sees 2016 as the beginning of a shakeout in the distilling industry.
"Inevitably, some of them will be quite happy as lifestyle ventures, perhaps with a distillery gift shop, doing tours…modest profitability, really a lifestyle venture for the owner, and you see some wineries in California that could probably be described as lifestyle ventures. And then…I think a lot of people won't make it. It's that inevitable shakeout that you see, and I think what's happening is that people are beginning to see the shakeout coming, and there's a lot of activity."
#1: Is That a Rescue Helicopter or a Vulture Circling Overhead?
And that leads us to the story of the year: the flurry of distillery and brand sales throughout 2016, starting in April when Brown-Forman acquired the BenRiach Distillery Company in Scotland and its three distilleries for more than $400 million. Sazerac did ten separate deals for various spirits brands and companies, including previously-mentioned deal for Paddy Irish Whiskey, along with The Last Drop Distillers and in December, the Popcorn Sutton Distillery in Tennessee. Constellation Brands paid $160 million for Utah's High West Distillery this fall, and over the final weeks of the year, there were deals for Westland Distillery in Seattle, West Virginia's Smooth Ambler Spirits, and Australia's Tasmania (Sullivan's Cove) Distillery. Elsewhere in Australia, the Australian Whisky Holdings private equity group added the Nant and Redlands distilleries to its portfolio, which also includes stakes in the Overeem and Lark distilleries in Tasmania.
Is this the start of the shakeout? Perhaps, but in talking with John Little of Smooth Ambler Spirits, it seems more like a high-stakes game of musical chairs…and you'd better have a chair to sit in when the music stops.
"I was really concerned about what the future held for a lot of craft folks. I just think the market is flooded…every time I'm trying to expand our plant and make more whiskey, I feel like I lose market presence in some market that I've been in for four or five years, and so I felt like a strategic partnership had to be made for the future of our business to continue to grow our business, and if you're not growing, I feel like stagnant means you're going backwards."
What stories will dominate the year to come? 2017 could be a year of more uncertainty, depending on what policies the incoming Trump Administration pursues in the United States. Not only is the U.S. one of the most important national economies globally and politically, but it remains the world's largest overall whisky market based on annual sales. Keep in mind that while President-Elect Donald Trump has said a lot of things during the campaign and in the weeks since his election, he has never held elective office before and there's no track record to give analysts a clear idea of where his administration may place its priorities.
The President-Elect has pledged to raise tariffs on imports, with a potential impact on Scotch Whisky, Irish Whiskey, and Canadian Whisky, along with whiskies from all other countries. The U.S. is the single largest market for all of those categories, with export sales to the U.S. often outpacing domestic sales for each category. If President-Elect Trump succeeds in that pledge, would other countries retaliate with tariffs on American whiskies? If so, that could hurt the projected growth in global sales of Bourbon and Tennessee whiskies, along with the fledgling American Single Malt category.
In addition, the incoming administration's unconventional and untested approach to foreign policy could theoretically lead to boycotts of American-made products in other countries, and that could well include American whiskies. 
On the other hand, domestic whiskey producers could benefit from the President-Elect's pledge to cut corporate taxes and reduce regulatory burdens. Looser regulations from the Labor Department and the Environmental Protection Agency could potentially lower production costs.
At some point during 2017, British Prime Minister Theresa May will pull the trigger on "Brexit" negotiations with the European Union, and while industry leaders are suggesting that existing World Trade Organization policies will largely protect Scotch Whisky, there are still many things that could cause problems for the larger whisky industry. That list includes political issues, such as the question of revived border controls between Ireland and Northern Ireland.
Look for more distillery deals in 2017 as the shakeout continues. Pernod Ricard has followed Diageo's lead in creating a venture capital unit to invest in craft distillers, though its venture team is strictly focusing on the U.S. market for now. More small-scale distillers are starting to run up against the double-edged sword of needing capital to fund production or expansion, while having to wait for their existing stocks of whisky to mature before they can sell them to bring in needed cash.
We know that the big distillers are looking everywhere for opportunities in the craft distilling space – and have money to spend. I'm not forecasting any major mergers between the big players in 2017, but I wouldn't be surprised to see a billion dollars in distillery sales in the coming year. This year was probably close to that figure, but because several of the key players are privately held, the total value of 2016's distillery sales will likely never be publicly announced.
It should be an interesting year to watch…
Want to add your comments to this story? Let us know what you think the top stories of 2016 were by leaving a comment on this page or in the Your Voice section of WhiskyCast.com. 
---
What do you give the whisky lover on your holiday list? It's easy to pick up a bottle of whisky, but let's say your giftee already has more whisky than he or she would be able to drink in a lifetime. With that in mind, we've been looking for holiday gift ideas that might just be the ticket. Of course, it's the thought that counts, but if you want to be safe, consider pairing one of these gifts with a bottle anyway!
For the Truly Devoted Whisky Geek Craving Still More Knowledge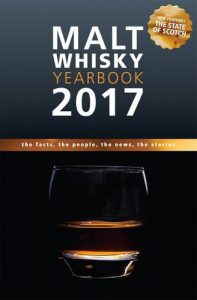 Whisky books are always a safe bet, and there are plenty to choose from this holiday season.
For the person who craves data as well as a good story, the 2017 Malt Whisky Yearbook is always a safe bet. This year's version is updated with historical and current production data on almost every malt whisky distillery worldwide, including mothballed distilleries and those under construction. Editor Ingvar Ronde always produces a well-written and concise guide to the world of malt whisky, and the annual Yearbook has been one of our primary reference books in the WhiskyCast studio. (Available through Amazon, price varies)
Fred Minnick's latest book, Bourbon, the Rise, Fall, and Rebirth of an American Whiskey, covers not only the origins of Bourbon, but looks at the recent explosion in global demand for "America's Native Spirit" (along with how it got that name.) Minnick's research is detailed, but written in a style that makes it a great choice for reading by the fire with a glass of whiskey. ($14.00 through Amazon)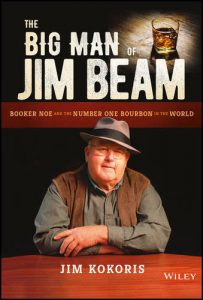 If your giftee likes cask-strength storytelling as much as a cask-strength whiskey, Jim Kokoris has written the definitive biography on legendary Jim Beam Master Distiller Booker Noe. The Big Man of Jim Beam: Booker Noe And the Number-One Bourbon In the World shares the inside stories about Booker Noe that until now have only been shared with a few people after a few glasses of whiskey. Jim Kokoris was Booker Noe's right-hand man, serving not only as his publicist, but his driver, road manager, and the guy who occasionally had to say "what Booker really meant to say was…". Pair this with a bottle of Booker's and your giftee's bound to be happy. ($24 through Amazon)
America Walks Into a Bar: A Spirited History of Taverns and Saloons, Speakeasies, and Grog Shops is a perfect gift for the history-minded whisky lover. Christine Sismondo has studied the essential role taverns and local bars have played in American history, from the grog shops of Revolutionary times to Prohibition-era speakeasies and today's neighborhood bar. ($14.94 through Amazon)
For the Audiophile Whisky Lover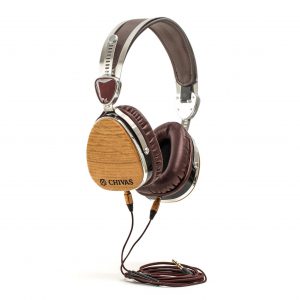 Let's face it, WhiskyCast is a weekly podcast, and we think you deserve a better experience than listening to each week's show on cheap earbuds. Audio companies have used wood from whisky barrels to make speakers, guitars, amp cabinets, and all sorts of things, but LSTN Sound is the first company we've seen to make headphones with wood from whisky barrels. LSTN teamed up with Chivas Brothers to design a holiday tin for Chivas Regal 12, but their real craft was in turning staves from some of the barrels used to make Chivas Regal into lightweight, yet full-throated headphones. They come in a wooden gift box, along with a drawstring bag, and two sets of cables (including one with a microphone and volume control for your smartphone). What's more, LSTN donates a percentage of its sales from these headphones to the Starkey Hearing Foundation to help the hearing-impaired. ($249.99 through LSTN Sound's web site)
For the Traveler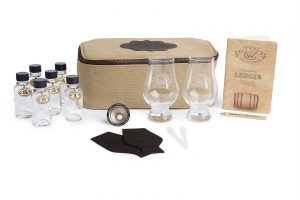 Canada's Whisky Connoisseur offers travel kits designed especially for the whisky traveler, complete with sample bottles, two Glencairn nosing glasses, a funnel, and a notebook to record what your giftee put into each bottle during the trip. The bottles are TSA-legal (when placed in a 3-1-1 bag), and the travel kit is padded to prevent breakage in transit. Kits come in canvas ($130 CAD, $97 USD) and leather ($250 CAD, $188 USD).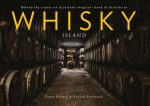 Islay is a magical place, and the team of Fiona Rintoul and Konrad Borkowski have captured some of that magic in their book Whisky Island. Borkowski lives next door on the Isle of Jura, and his photography features all of Islay's distilleries in their glory. Rintoul provides the history and context to Borkowski's photos, and they've produced a book that deserves more than just a place on the coffee table. ($29.95 at Amazon, to be published in 2017)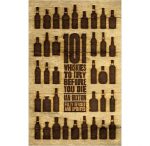 Ian Buxton's latest edition of 101 Whiskies to Try Before You Die isn't his pick of the 101 best whiskies in the world. Instead, he's picked 101 whiskies that the discerning whisky drinker should seek out, if only to get a more well-rounded appreciation for the different styles and flavors of whisky around the world. Only a handful of people will have tasted all 101 of Ian's picks, and the challenge for the traveler is to track down some of the more obscure selections. (Available through Amazon, price varies)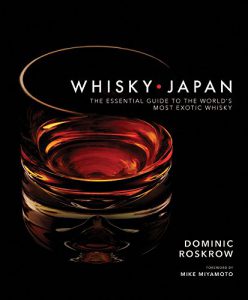 Japanese whiskies are more popular than ever, but still remain a mystery to many whisky lovers. Veteran whisky writer Dominic Roskrow has written one of the most extensive books on Japanese whisky yet with Whisky Japan, covering not only the history of whisky distilling in Japan, but providing tasting notes on a wide range of Japan's whiskies and the inside scoop on how to find some of the country's legendary whisky bars – the ones you'll never find unless you know where to look in the first place. ($34.95 at Amazon)
For the Cocktail Lover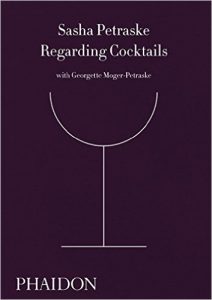 Whisky cocktails are in the midst of a resurgence, but let's face it, they're often easier to drink than to make. Kara Newman tries to remedy that with Shake. Stir. Sip. – 50 Effortless Cocktails Made in Equal Parts. These aren't dumbed-down versions of your favorite cocktails by any stretch, but the pros have taken the time to figure out how to make them easily and share that knowledge with you. Highly recommended: the Rob Roy recipe on page 47. ($16.95 at Amazon) 
If you've mastered the basics and want an advanced lesson in cocktail composition, Sasha Petraske's Regarding Cocktails is the only book we'll ever see from the master bartender and founder of New York's Milk and Honey cocktail bar. He was working on this book when he died in 2015, and his wife, Georgette Moger-Petraske, completed it after his untimely passing. ($20.29 at Amazon)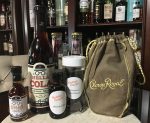 If your giftee loves cocktails, but doesn't have time to go out and source bitters, club soda, and the other stuff that goes into the glass with the whisky, Cocktail Courier offers a subscription service that's sort of like the old "record of the month" clubs, except that the box comes with all of the ingredients for a specific cocktail, including the alcohol. Each box makes 4-8 drinks, and you can decide whether to send just one or a series every few weeks. (Prices start at $15 for a "mini-kit" with two drinks, subscriptions start at $39.99 per shipment. Not available in all states.)
For the Whisky Home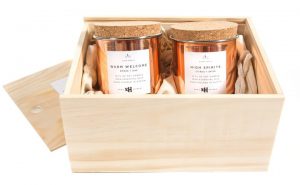 Sometimes, a book just won't do, and this year, Beam Suntory's Basil Hayden's Bourbon has teamed up with Huckberry.com to offer a range of whiskey-related gifts for the home. There's everything from a "whiskey wheel" tabletop bottle and glass holder to whiskey-scented candles, coasters, blankets, and even a copper bar cart. Supplies of each item are limited, though, so don't wait until Christmas Eve to order. (Prices from $40 to $469 at Huckberry.com)
Nick Offerman isn't just a talented actor. The "Parks & Recreation" star is also a master woodworker – in addition to being a fellow whiskey lover. The Offerman Wood Shop in Los Angeles has two styles of whiskey coasters available this holiday season: the winter version shown here and a year-round version. Both can be personalized with your giftee's initials, and if your giftee needs a special place to sit, there's "Offerman's Rambling Rump-Stump" portable wooden chair that's a take on the classic Adirondack deck chair (and can also be personalized). (Coasters $44 for winter, $39 for year-round version, Offerman's Rambling Rump-Stump $325 at OffermanWoodShop.com)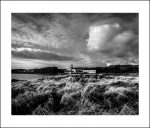 Finally, and yes, we know it's a bit self-serving, but the WhiskyCast Photo Gallery offers exhibition prints ready for framing that feature many popular distilleries, along with more generic whisky scenes and even some non-whisky prints. They'll look great behind your home bar or in an office, and we offer sizes ranging from 8″ X 10″ inches all the way up to massive 20″ X 72″ panoramas. There's also a "buy one, get one free" offer on selected prints through the holidays. (Prices vary by size from $25-$360, available at whiskycast.shootproof.com.)
There's something on this list that should please almost every whisky lover. Good luck in your search for the perfect gift!
Editor's note: WhiskyCast has received review copies or samples of some of the products mentioned in this gift guide, but all editorial control remains with WhiskyCast. Books purchased through the Amazon links in this story do generate a small commission payment to CaskStrength Media, the parent company of WhiskyCast. 
---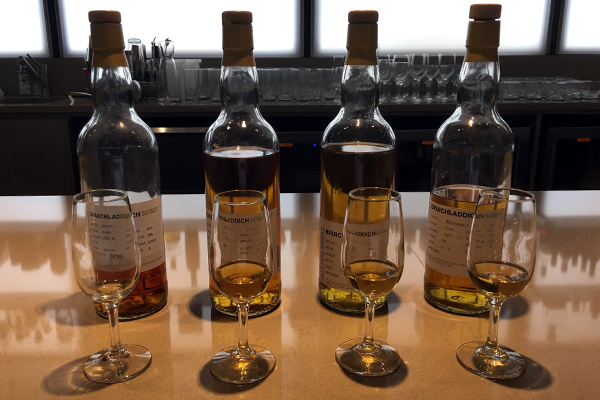 November 4, 2016 – While Bruichladdich master blender Adam Hannett was in New York City this week for a series of tastings around Whisky Advocate's annual WhiskyFest, his colleagues on Islay were busy bottling the distillery's largest batch of new releases since Rémy Cointreau acquired Bruichladdich in 2012. New 10-year-old bottlings of Bruichladdich, Port Charlotte, and Octomore will appear on retail shelves over the next several weeks, along with a 25-year-old exclusively for the travel retail market and Hannett's first version of the Black Art single malt. The mysterious whisky has been the lone counterpoint to Bruichladdich's well-known openness since the distillery reopened in 2001, with only the age of the youngest cask in the blend and the bottling strength being disclosed.
"The Black Art is a huge quality whisky, and for me to take over that role from Jim (McEwan)…this was quite a symbolic one," Hannett said during an interview at the bar in Rémy Cointreau's New York office. Longtime Bruichladdich production director and master blender Jim McEwan created the Black Art range in 2009, and only after Hannett was identified as his eventual successor did McEwan pass along his secret recipe for creating Black Art. According to Hannett, when McEwan retired two years ago, he left behind a note with his original plan for Black Art 5. Hannett decided to ignore that plan and create his own take on Black Art. "I can tell you it'll give you a lot of sleepless nights," he laughed, while disclosing only that the youngest whisky was distilled in 1992 and it's been bottled at 48.4% ABV. 12,000 bottles of Black Art 5.1 will be available worldwide with a recommended US retail price of $399.
Listen to Mark Gillespie's interview with Adam Hannett:

The Laddie Ten returns for the first time since it was discontinued in 2014 because of supply shortages, along with 10-year-old versions of the heavily peated Port Charlotte and even more heavily peated Octomore. 18,000 bottles of each edition will be available globally, and Hannett said the releases reflect a change in Bruichladdich's philosophy. "Rather than getting stuck in the idea that because we can't continue it, maybe we can do 10-year-old…we only have a certain amount, we can't continue that release so we can't do it —  we started thinking, well…that's interesting, people want to taste it, we want to have it out there, so let's release it," he said.
The Laddie Ten's Second Limited Edition has been tweaked slightly from the original, with an increase in bottling strength to 50% ABV – up from 46% in the original, and will carry a recommended US retail price of $66 per bottle. The Port Charlotte 10 is also bottled at 50% ABV, and is the second 10-year-old release of Port Charlotte following the 2012 release of Port Charlotte PC10. It will carry a recommended US retail price of $72 per bottle. The Octomore 10 is also the second 10-year-old release of Octomore, and is peated at 167 parts per million of phenols. It will have a recommended US retail price of $234 per bottle.
The Bruichladdich 25 Year Old Sherry Cask will be available exclusively in the travel retail market. Pricing and initial availability have not been announced yet.
Tasting notes will be available soon at WhiskyCast.com.
Links: Bruichladdich
---
August 23, 2016 – With thousands of different whiskies to choose from, whisky drinkers can often be baffled by the possibilities when trying to pick just one. What if an individual's personality profile could help narrow down those possibilities with a high degree of success?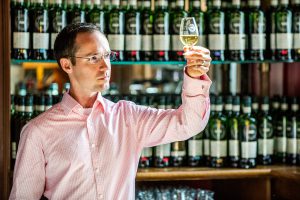 Adam Moore, Ph.D. of the University of Edinburgh has been studying that idea with support from the Scotch Malt Whisky Society. "When the SMWS approached me and asked if I thought there would be a way to connect personality types to whisky preferences, I said that I thought there might be, but no one had ever really tried anything like that before," he said in a telephone interview.
The Princeton-educated psychologist and research scientist created a psychometric test using standard questions to measure five key personality traits: Agreeableness, Neuroticism, Extraversion, Conscientiousness, and Openness to Experience. The test was given to more than 300 volunteers at SMWS tasting events in Scotland, London, Washington, Vancouver, and Melbourne over a six-month period, with the volunteers also rating their preferences among the 12 core flavors generally found in Scotch whiskies. "Through statistical modeling, I was able to find links between certain personality traits and preferences for certain flavor profiles of whisky…and then after collecting significantly more data…we began to have some confidence that these links were real and then we built the test on the basis of that," he said. The final online test uses 35 different questions and is available to the public at FlavourBehaviour.com.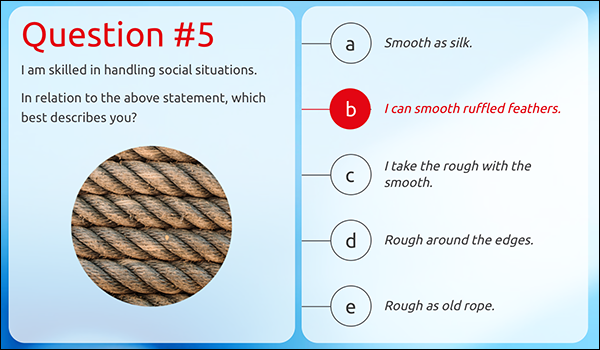 After a user completes the test, Moore's algorithm generates a personality profile such as "The Perfect Norm" and a style of whisky best suited to that profile, such as "juicy, oak, and vanilla." As an example, this combination is described as a very moderate character with no one clear dominant personality trait, so this balanced whisky flavour is sure to float your boat."
Listen to Mark Gillespie's interview with Adam Moore:
Of course, just because a whisky drinker fits one particular profile doesn't mean that individual will not enjoy other styles of whisky. "The links between personality traits and preferences for certain flavor profiles is only one aspect of the entire relationship between an individual person and the kind of whisky that they like," says Dr. Moore – who admits that the test would likely have projected that he would prefer either "juicy, oak, and vanilla" or "heavily peated" whiskies. Dr. Moore has not taken the test himself, largely because his knowledge of the questions and the algorithm would make it too easy to structure his answers to produce a desired result.
Where the test may prove to be most useful is in helping a newcomer to whisky pick a style more likely to match that person's individual personality. "I can't think of even a single time when anybody said 'I absolutely hated the thing that you recommended,'" Moore said.
Links: Scotch Malt Whisky Society
---
August 5, 2016 – Believe it or not, there was once a time when passenger trains were popular for cross-country travel in the United States. Baseball teams traveled by train on road trips, political candidates conducted "whistle-stop" campaign tours with rallies at train stations, and many Scotch Whisky lovers got their first taste of single malt whiskies in a Pullman train's bar car.
After the end of Prohibition, The Glenlivet's Captain Bill Smith Grant negotiated a deal with the Pullman Company to make his single malts the exclusive Scotch Whisky sold on board Pullman's trains. The two-ounce miniature bottles were the forerunner of today's "airline-size" bottles, and became popular in the U.S. long before Glenfiddich's highly-touted single malt debut in the mid-Sixties.
While train travel today is not nearly as popular, nor nearly as luxurious as it was during the days before airline travel became commonplace, The Glenlivet is celebrating that heritage with a series of three limited-edition single cask bottlings. The Pullman Train Collection series is only available in the U.S., with each expression selling for a recommended price of $350 per bottle. While not inexpensive, the three different cask types used for the series give us a unique opportunity to look at the different influences casks can have on a whisky, since the basic "new make" spirit off the still is the same for all three bottlings.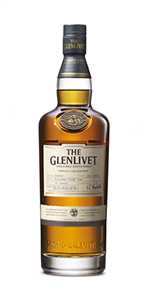 The Glenlivet Pullman Club Car
This is the oldest of the three bottlings in the series, with 18 years of maturation in an ex-Sherry butt, and as with all three, is bottled at cask-strength (56.24% ABV) with no chill-filtering. As might be expected with a Sherry butt, the nose is fruity with notes of grilled peaches, plums, and mango, balanced by figs, clove, cardamom, and cocoa. A sip reveals a creamy and chocolate-y mouthfeel followed by spicy clove and cardamom notes on top with underlying notes of milk chocolate, figs, and plums. The finish is smooth and lingering with touches of raisins and plums. Score: 92 points.
The Glenlivet 20th Century Limited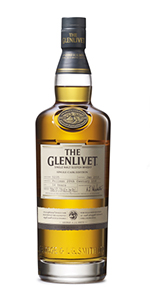 The 20th Century Limited was one of the most famous train routes of all time, second only to the fabled Orient Express. The New York Central railroad ran this red-carpet train nightly between Grand Central Station and Chicago, making it popular for business travelers as well as vacationers.
This whisky is 14 years old, bottled at 58% ABV, and was matured in a European Oak cask that helps accentuate the citrusy characteristics of the spirit. The nose is honey-sweet with notes of brown sugar, orange peel, allspice, and ginger root. The taste is where the citrus comes alive, with tart lemon zest and orange peel notes, spicy clove, allspice, and ginger root, and touches of honey and brown sugar in the background to pull the flavors together with exceptional balance. The finish is long and equally well-balanced with citrus tartness complemented by ginger root and a subtle hint of clove. Score: 93 points.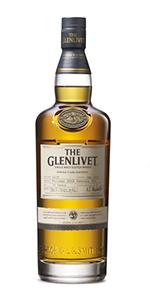 The Glenlivet Pullman Water Level Route
This expression gets its name from the scenic route the 20th Century Limited used as it skirted the rivers and lakes between New York City and Chicago, and most of that same route is still in use today on Amtrak trains between the two cities.
This whisky was matured for 14 years in an American Oak cask and bottled at 57.4% ABV. The American Oak brings out a different range of flavors and aromas than its European Oak counterpart, with a nose dominated by honey and vanilla, dried flowers, muted spices, and brown sugar. The taste has honey and black tea notes balanced by clove, lemon zest, brown sugar, and a hint of molasses. The finish is clearly different; long and chewy with molasses cookies, oatmeal, and honey. Score: 91 points.
The three whiskies in The Glenlivet Pullman Train Collection will be difficult to find. Just 270 bottles of the Pullman Water Level Route were produced, compared to 498 for the Pullman Club Car and 524 for the Pullman 20th Century Limited. All three share the same fruity, floral character that is common among all of The Glenlivet's single malts, but the nature of these single cask bottlings gives a whisky connoisseur clear differences to explore in the impact wood makes on a whisky over time.
Editor's note: These tasting notes were based on samples provided by The Glenlivet. Full editorial control over the content of this story remains with WhiskyCast.
Links: The Glenlivet
---
May 25, 2016 – Most businesses have succession plans in place, and the whisky business is no exception. At Kentucky's Four Roses Distillery, longtime Master Distiller Jim Rutledge identified Brent Elliott as his likely successor several years before his retirement last September, and Elliott moved seamlessly into the new role. Years earlier, David Stewart did the same with Brian Kinsman at William Grant and Sons, and while Stewart continues to work with The Balvenie in semi-retirement, Kinsman now serves as Master Blender for the rest of the company's portfolio.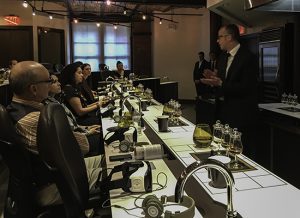 "If he gets hit by a bus or someone accidentally pushes him off a cliff, or what not, then I would take over," Brendan McCarron says with a laugh shortly before the beginning of an Ardbeg Night event at the Astor Center in New York City. McCarron joined The Glenmorangie Company two years ago, and while his official title is "Head of Maturing Whisky Stocks" – his primary role is to serve as Dr. Bill Lumsden's understudy and eventual successor. Before joining Glenmorangie, McCarron moved around for eight years within the Diageo system starting at the Burghead Maltings in Speyside, in production and distribution roles in Scotland and the U.S., spent some time as Oban's distillery manager, and finally moved to Islay to oversee Lagavulin and Caol Ila distilleries and the Port Ellen Maltings.
The University of Strathclyde graduate credits his time at Diageo with giving him a well-rounded education in the whisky business, and credits Lumsden with giving him the freedom to use that education. Both men have similar backgrounds, coming from the suburbs around Glasgow and joining Glenmorangie after working for other Scotch whisky companies. "We have the same sort of want to be innovative and make different whiskies, and that's why we moved to Glenmorangie…it's been a really good fit so far."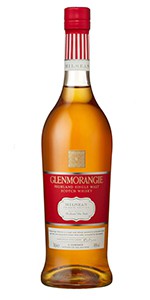 Shortly after joining Glenmorangie, McCarron was put in charge of overseeing the development of a set of casks earmarked for one of Glenmorangie's Private Edition whiskies – this year's release of Glenmorangie Milsean. The French Oak casks had previously held Portuguese red wine and had been re-charred while still wet with wine, which caramelized the sugars in the liquid and added an extra sweetness to the final whisky. "He didn't just want me watching him work because you don't learn as quickly that way, so he threw me into the deep end, told me where the casks were, helped me request the samples, and then I got to do everything from there," McCarron said.
"I had originally intended the finishing period for this to be around five years," Lumsden said during a December  2015 interview before the release of Milsean. McCarron had an idea early on that five years would probably be too long. "When I took the first samples at six months, they were already so big and had taken on some really distinctive flavors," McCarron said, noting that Lumsden let him make the final decisions on cask selection and timing. "I'd still get him to double-check sometimes and get a signoff, but he let me do it the whole way." After two and a half years, McCarron and Lumsden agreed that the time had come to get that whisky out of the casks before the French Oak influence overpowered the whisky.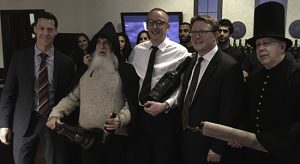 McCarron was in New York City this week to help kick off Ardbeg Night festivities going on around the world in connection with Ardbeg's own celebration this Saturday as part of the annual Islay Festival of Malt & Music. After living on Islay during his Diageo days, McCarron still has a soft spot for the island. "Sadly, I won't be there this weekend…I wish I was," he said. Part of his role includes watching over the maturing stocks of Ardbeg, which Glenmorangie purchased in 1997, and for which he oversaw peated malt production while managing Diageo's Port Ellen Maltings. McCarron and Lumsden have been working with Ardbeg Distillery manager Mickey Heads to increase spirit production without sacrificing the quality of the new make spirit. "We're a one million litre distillery…tiny, and we haven't been making a million litres ever, but the last two years we've managed to do it and I'm really happy with the quality of the spirit."
McCarron's designation as Lumsden's eventual successor could mean a lengthy wait, as the boss is still years away from retirement age. Making whisky requires a lot of patience – something McCarron has a lot of. "The longer (Lumsden) stays, the more guaranteed the success and the future of the two distilleries will be," he says.
For now, his job as Bill Lumsden's "right-hand man" is to watch out for any speeding buses.
"Hopefully, I pull him out of the way and we both get away unscathed," he laughs. "That's a scary thought…taking a bullet for Bill."
Links: Ardbeg | Glenmorangie
---