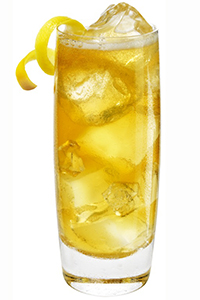 January 27, 2014 – With the Super Bowl coming up, the folks at Beam's PR agency passed along this punch recipe featuring Basil Hayden's. This recipe serves 12 people.
12 parts Basil Hayden's Bourbon
36 parts light beer
12 parts frozen lemonade concentrate
12 lemon wedges
Mix all ingredients in a pitcher, and pour into a highball glass over ice. Garnish with a lemon wedge.