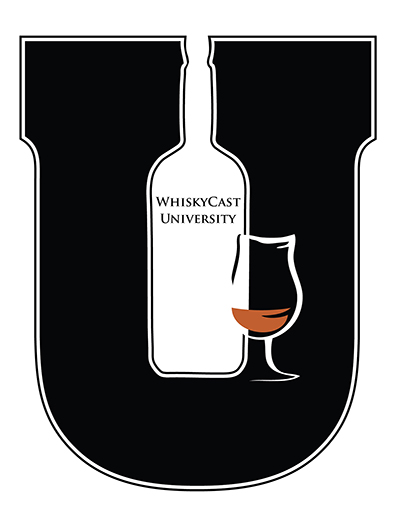 Dear WhiskyCast University Student:
Congratulations on your acceptance to the WhiskyCast University Class of 2013! On behalf of our esteemed faculty, we are pleased to welcome you as you embark on your study of whisky.
While WhiskyCast University is not a degree-granting university (nor do we have a fight song, football team or mascot — yet), we will be offering a number of courses designed to help you learn more about the different types of whiskies found around the world. Our first course, "The Birth of a Whisky" will be open for enrollment soon. This course will focus on the creation of Wyoming Whiskey Bourbon, from the initial dreams of the distillery's founders to the construction of the distillery and hiring of a world-class distiller to make the whisky, all the way to the launch party for the finished product.
Our course schedule anticipates four new courses each year, available here on the WhiskyCast web site as well as in e-reader form through Apple's iBooks and iTunes University online education programs. Each course will be free, thanks to underwriting support from our corporate sponsors, but each course will be presented with the same historical and educational integrity you've come to expect from WhiskyCast.
To take a WhiskyCast University course, you will need to register on the WhiskyCast website, and login — and you are welcome to begin that process at Registration.
We'll be announcing new WhiskyCast University courses and their release dates over the couple of months and keeping you up-to-date here, and of course, if you have suggestions for courses you'd like to see us develop, please use our contact form in the bottom navigation bar to let us know what you'd like to learn more about.
Slainte!
Go WCU!