WhiskyCast is where it all begins. Now in our 9th year, each weekly episode brings you the latest in whisky news, along with the latest events, tasting notes, comments from other listeners, and the weekly "In-Depth" segment features interviews with the people who help make whisky the "water of life". You can listen to episodes here or subscribe with iTunes or your favorite podcast app.
---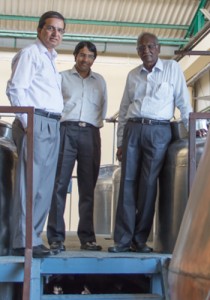 This week's episode required 35 hours of flying and 17,000 miles of round-trip travel, but it was well worth it to visit Amrut's distillery in Bangalore, India. We'll catch up with Amrut's Rick Jagdale to discuss a series of new Amrut single malts, including one that pays tribute to the excessively greedy angels in Amrut's warehouses, and Rick will answer some of your questions about Amrut as well. In the news, Billy Walker's investment team has added Glenglassaugh Distillery to their portfolio that already includes BenRiach and GlenDronach, Whisky Magazine announces this year's winners of the World Whiskies Awards and the Icons of Whisky Awards, more whiskies receive honors in the Ultimate Spirits Challenge, and it'll cost more for a dram of Scotch in Scotland after a UK tax increase.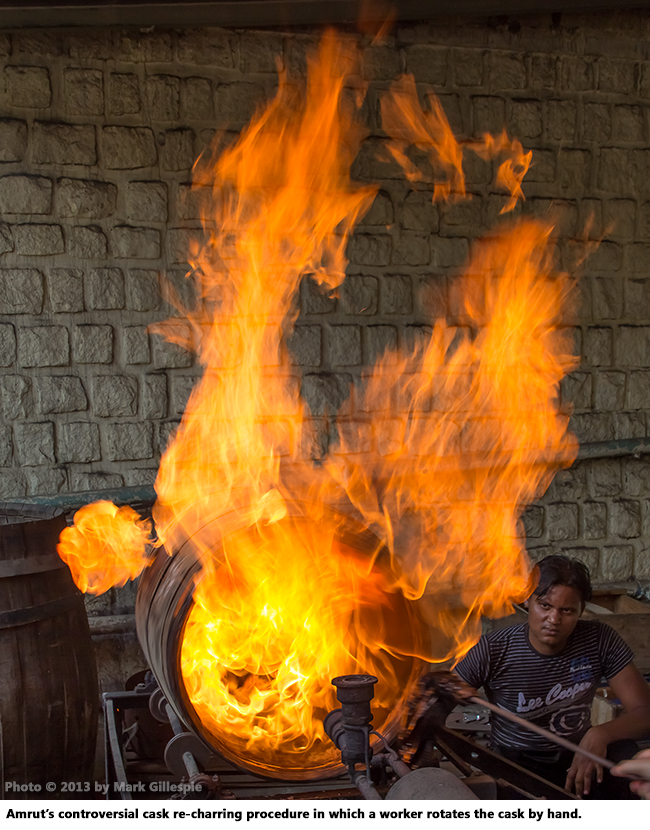 Links:
Amrut
|
Glenglassaugh
|
BenRiach
|
Dewar's
|
Scotch Whisky Association
|
Diageo
|
Whisky Magazine
|
Ultimate Spirits Challenge
|
Heaven Hill
|
Ulf Buxrud's Guide to Ichiro's Malts
|
Ian Buxton's Tomdachoille Estate
---
This week's episode comes from Frankfurt, Germany…during a layover on my trip to visit the Amrut Distillery in Bangalore, India. However, we're focusing on a rare  breed of whisky this week…the Peated American Single Malt. There are very few examples of this rare breed, one being Leviathan from Lost Spirits Distillery on California's Monterey Peninsula. Bryan Davis of Lost Spirits explains his reasons for producing a highly-peated single malt in this week's WhiskyCast In-Depth. In the news, Dewar's enters the flavored whisky market, Highland Park unleashes the shape-shifting Loki on the whisky world, and Scottish officials consider reviving the old Dallas Dhu Distillery in Speyside as a working distillery as well as a museum.
Links: 
Lost Spirits Distillery
 |
Dewar's
|
Dallas Dhu Historic Distillery
|
George Washington's Distillery
|
Highland Park
|
Arran
|
Buffalo Trace
|
The Dalmore
|
McTear's 
---
---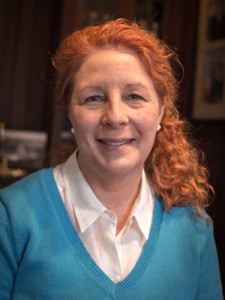 Whisky has historically been thought of as a "man's drink", but thankfully, that's changing. Not only are more women drinking whisky now than ever, more women are making it as well. Victoria MacRae-Samuels is Vice President of Operations at Maker's Mark, and she's the first woman to run one of Kentucky's major distilleries since Prohibition. She discusses her 24 years in the whisky business and the growing diversity within the industry on this week's WhiskyCast In-Depth. In the news, an accident sends Chivas Brothers whisky down the drain, Glenmorangie kicks off its Cask Masters project, we'll discuss the new Bulleit 10-year-old Bourbon with Hollis Bulleit, and get a preview of this month's Bourbon Classic in Louisville.
Read More »
---
Chip Tate of Balcones Distillery in Texas is winning even more awards for his whiskies, with two gold medals in the inaugural Spirits of the Americas competition. One was for his Texas Single Malt, and the other for a whiskey that Chip used to say he'd never make. He'll tell us about it on WhiskyCast In-Depth. In the news, the latest on the Maker's Mark controversy, along with your comments on Maker's in our new "Your Voice" segment. We'll also have the latest on new whiskies from Angel's Envy and Highland Park, Tuthilltown's recovery from a fire last autumn, and a tour of the new WhiskyCast.com!
Read More »
---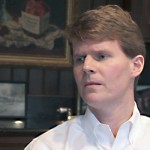 You have an iconic brand, but not enough supply to meet growing global demand…so you make one change in the product to increase supply, and all hell breaks loose! That's the situation Rob Samuels of Maker's Mark found himself in this week after announcing that the Bourbon his family has produced for more than 50 years would be lowered from 45% ABV to 42%. With media outlets from all over the world calling him for interviews, Rob sat down to talk with us this week about the reasons for the change, and why most people shouldn't notice any difference. In the news, we mourn the passing of Truman Cox, get the first word on an all-new Bourbon from Jim Beam, and discover a new use for whisky glasses.
Read More »
---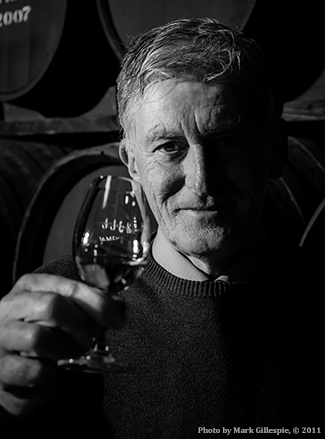 It's been a big week for Barry Crockett. Midleton Distillery's Master Distiller was named this year's Lifetime Achievement Award winner by The Whisky Advocate, and just a couple of days later, announced his plans to retire next month after 47 years at Midleton. We'll catch up with Barry on this week's WhiskyCast In-Depth. In the news, Maker's Mark makes the first major change in its whisky in five decades to meet demand, the Distilled Spirits Council releases 2012 economic data on whisky sales, and there are new whiskies ranging from a case full of Bourbons to single casks.
Read More »
---