WhiskyCast is where it all begins. Now in our 9th year, each weekly episode brings you the latest in whisky news, along with the latest events, tasting notes, comments from other listeners, and the weekly "In-Depth" segment features interviews with the people who help make whisky the "water of life". You can listen to episodes here or subscribe with iTunes or your favorite podcast app.
Chip Tate of Balcones Distillery in Texas is winning even more awards for his whiskies, with two gold medals in the inaugural Spirits of the Americas competition. One was for his Texas Single Malt, and the other for a whiskey that Chip used to say he'd never make. He'll tell us about it on WhiskyCast In-Depth. In the news, the latest on the Maker's Mark controversy, along with your comments on Maker's in our new "Your Voice" segment. We'll also have the latest on new whiskies from Angel's Envy and Highland Park, Tuthilltown's recovery from a fire last autumn, and a tour of the new WhiskyCast.com!
Read More »
---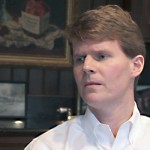 You have an iconic brand, but not enough supply to meet growing global demand…so you make one change in the product to increase supply, and all hell breaks loose! That's the situation Rob Samuels of Maker's Mark found himself in this week after announcing that the Bourbon his family has produced for more than 50 years would be lowered from 45% ABV to 42%. With media outlets from all over the world calling him for interviews, Rob sat down to talk with us this week about the reasons for the change, and why most people shouldn't notice any difference. In the news, we mourn the passing of Truman Cox, get the first word on an all-new Bourbon from Jim Beam, and discover a new use for whisky glasses.
Read More »
---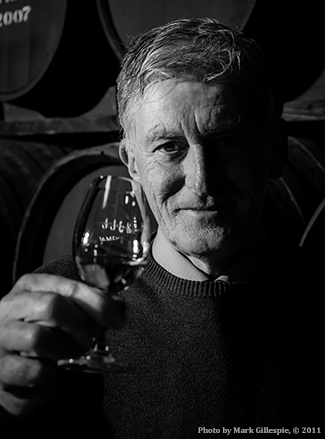 It's been a big week for Barry Crockett. Midleton Distillery's Master Distiller was named this year's Lifetime Achievement Award winner by The Whisky Advocate, and just a couple of days later, announced his plans to retire next month after 47 years at Midleton. We'll catch up with Barry on this week's WhiskyCast In-Depth. In the news, Maker's Mark makes the first major change in its whisky in five decades to meet demand, the Distilled Spirits Council releases 2012 economic data on whisky sales, and there are new whiskies ranging from a case full of Bourbons to single casks.
Read More »
---
It's hard to keep things quiet in the close-knit Scotch Whisky industry, but that's exactly what the owners of the new Wolfburn Distillery in Thurso managed to do until construction began last fall. The distillery went into production this week when manager Shane Fraser hammered in the bung on the first barrel of Wolfburn, which has a history that dates back to 1821. Shane joins us for this week's WhiskyCast In-Depth. We'll have sad news from Heaven Hill as Parker Beam is diagnosed with ALS, and word of new whiskies from An Cnoc, Master of Malt, and The Balvenie.
Read More »
---
Georgina Bell is part of a new generation of whisky connoisseurs, and is already making her place in the whisky industry as an ambassador for the Scotch Malt Whisky Society. She'll explain how one goes from studying whisky in college to traveling the world promoting it two and a half years later during WhiskyCast In-Depth. In the news, there's word that the Stitzel-Weller Distillery in Louisville may be reopening after 22 years in mothballs, another proposed Scotch distillery gets government assistance, and there are new whiskies from Glenfiddich and The Balvenie.
Read More »
---
Time for our second episode of the weekend with highlights from this weekend's Victoria Whisky Festival! We'll get the latest on new whiskies from Tullibardine, Springbank, and Duncan Taylor, along with word on expansion plans for Benromach and a new program for Scotch Malt Whisky Society members in the U.S. In the news, Shackleton's whisky has been returned to Antarctica for reburial in the ice at Cape Royds, and we'll answer a listener question about the two types of mash tuns in use at most distilleries.
Read More »
---
It's time for one of the world's top whisky festivals…the Victoria Whisky Festival in British Columbia. The festival kicked off with the presentation of the annual Canadian Whisky Awards, and we'll hear from founder Davin de Kergommeaux and the distiller behind the 2012 Canadian Whisky of the Year, Forty Creek's John Hall. We'll also get an update on the progress of British Columbia's largest whisky distillery from Shelter Point owner Patrick Evans, and update the week's news in the first of two episodes from Victoria this weekend!
Read More »
---
Dreamers abound in the whisky business. In the case of the Kingsbarns Distillery project planned near St. Andrews in Scotland, two dreamers had to join forces to achieve their goal. Doug Clement had everything needed to make Kingsbarns work…except money. William Wemyss wanted to build a distillery in the area where his family has lived for centuries. Now, Wemyss Malts has acquired Kingsbarns, and Doug Clement might just wind up as the distillery manager when it opens in 2014. In the news, Indian regulators are raising issues with Diageo's acquisition of United Spirits, whiskies, designer, and celebrity chefs join forces, and a Detroit bartender wins Woodford Reserve's annual Manhattan cocktail competition.
Read More »
---