Each week, we bring you the latest whisky news on WhiskyCast, but a lot can happen during the week. Now, you can keep up with whisky news as it happens here on WhiskyCast.com!
February 25, 2015 – Production is scheduled to resume later today at Diageo's Burghead Maltings in Moray, Scotland, following a fire inside one of the facility's kilns Tuesday night. Firefighters from as far away as Inverness spent about 12 hours fighting the fire at the facility, which supplies malted barley for Diageo's malt whisky distilleries in the Speyside region.
A Diageo spokesman told WhiskyCast via email that the fire was confined to one of the facility's seven kilns, which are used to dry wet barley at the conclusion of the malting process. The damage is reported as minor, and there were no injuries reported.
There is no word on what caused the fire.
Editor's note: This story was updated with additional information. 
Links: Diageo | BBC Scotland
---
February 24, 2015 – Pappy Van Winkle Family Reserve 20-year-old was named Best Bourbon in the 2015 World Whiskies Awards presented by Whisky Magazine, while Forty Creek Confederation Oak took top Canadian Whisky honors. North American winners in the annual competition were announced today during the Whiskies & Spirits Conference in New York City.
The Pappy Van Winkle 20 won the Best Bourbon with an Age Statement category, and was then judged blindly last week by a panel in London against Elijah Craig Barrel Proof, which won the category for Bourbons without an age statement. The judges selected the Pappy for overall Best Bourbon honors.
In other categories, Balcones Texas Single Malt won Best American Single Malt honors, Thomas H. Handy Sazerac Rye was named Best US Rye Whiskey, and Parker's Heritage Collection 2014 Original Batch won for Best US Wheat Whiskey. Mellow Corn was named the Best Non-Bourbon US Whiskey, and Sons of Liberty Seasonals Hop Flavored Whiskey took top honors in the flavored whiskey category.
The overall winner of Best American Whiskey honors will not be announced until March 19, when the remainder of the World Whiskies Awards winners will be announced at the Whiskies & Spirits Conference in London.
Here is a rundown of medalists in the various categories as announced during the ceremony:
Best Flavored Whiskey
Winner: Sons of Liberty Seasonals Hop Flavored Whiskey
Gold: Knob Creek Smoked Maple
Silver: J.P. Wiser's Spiced Vanilla
Best American Single Malt
Winner: Balcones Texas Single Malt
Gold: Balcones Fr. Oak Single Malt
Silver: Sons of Liberty Battle Creek Single Malt
Best American Wheat Whiskey
Winner: Parker's Heritage Collection 2014 Original Batch Wheat Whiskey
Gold: Bernheim Original Wheat Whiskey
Silver: Bainbridge Battle Point Wheat Whiskey
Best American Rye Whiskey – No Age Statement
Winner: Thomas H. Handy Sazerac Straight Rye
Gold: Col. E.H. Taylor Jr. Straight Rye
Silver: Sonoma Rye
Bronze: Rittenhouse Bottled in Bond
Best Rye Whiskey – Age Statement
Winner: Redemption Rye Barrel Proof 7YO
Medal winners not announced
Best American Non-Bourbon
Winner: Mellow Corn
Gold: Balcones Brimstone
Silver: Rogue Dead Guy
Bronze: Balcones Baby Blue
Best Bourbon – No Age Statement
Winner: Elijah Craig Barrel Proof
Gold: Buffalo Trace
Silver: Col. E.H. Taylor Single Barrel and Four Roses Single Barrel
Bronze: William Larue Weller Bourbon
Best Bourbon – Age Statement
Winner: Pappy Van Winkle Family Reserve 20 Years Old
Gold: Four Roses 2014 Limited Edition Small Batch
Silver: Four Roses 2014 Limited Edition Single Barrel
Bronze: W.L. Weller 12
Editor's Note: This story was updated to include the medal winners announced during the awards ceremony.
Links: World Whiskies Awards | Whiskies & Spirits Conference
---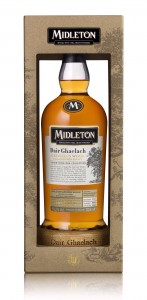 February 24, 2015 – For the first time, Irish Distillers will release a special version of Midleton finished in virgin Irish Oak casks made of trees harvested from sustainably-managed forests. Midleton Dair Ghaelach is the result of a project that began six years ago when Master Blender Billy Leighton and Master of Maturation Kevin O'Gorman led a group of colleagues in trying to produce a whiskey using native Irish Oak.
The wood came from Ballaghtobin Estate in County Kilkenny, where ten 130-year-old Irish oak trees from Grinsell's Wood were harvested in April of 2012. The wood was sent to Spain for drying and coopering, and the resulting casks were filled with a blend of Midleton from ex-Bourbon casks between 15 and 22 years old for almost a year of finishing. Each cask will be bottled separately, with bottling strengths of between 58.1% and 58.5% ABV.
Dair Ghaelach is the first in a series of single pot still Whiskies from Midleton to be finished in virgin Irish Oak. The whiskey will be available in Ireland, the UK, France, Germany, and South Africa with a recommended retail price of $250 USD. There are no plans to make the initial release available in the US.
---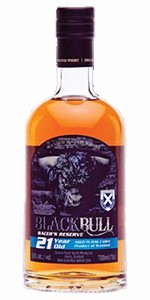 February 23, 2015 – Duncan Taylor & Company's Black Bull Blended Scotch Whisky is hitting the track for the third straight season with the Ecurie Ecosse sports car team, and for the first time, the brand is marking the partnership with a special bottling. Black Bull Racer's Reserve is a 21-year-old blend that was created in partnership with the team's four drivers following a 2013 nosing and blending session in Huntly. The drivers selected casks from Springbank, Bladnoch, Glen Moray, and Royal Brackla, as well as other malt and grain whiskies to be used in the blend.
Ecurie Ecosse's Black Bull BMW Z4 GT3 will compete in the Blancpain Endurance Series for the second consecutive season after making its initial debut in the European Le Mans Series in 2013. The team is best-known for winning in the 24 Hours of Le Mans in 1956 and 1957, along with sports car championships in the 1980's and 1990's.
The Racer's Reserve is bottled at 50% ABV, and is available in the UK through Master of Malt and Single Malt Direct. It is also available in other markets, though according to Duncan Taylor's Peter Currie, there are currently no plans to make it available in the US.
Links: Black Bull | Ecurie Ecosse
---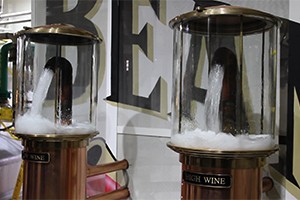 February 21, 2015 – A California law firm is doubling down in its legal fight against Beam Suntory over claims that two of the company's Bourbons are "hand-made." Costa Mesa-based Kazerouni Law Group has filed a class-action lawsuit in US District Court in San Diego on behalf of a consumer who claims he was misled by the "hand-crafted" label on Jim Beam Bourbon. The lawsuit seeks to include all California consumers who purchased Jim Beam over the previous four years, and asks for at least five million dollars in damages in addition to legal fees.
Kazerouni Law Group filed a similar suit against Beam Suntory-owned Maker's Mark in December on the same grounds. Both lawsuits accuse the whisky brands of violating California state laws on false advertising and unfair competition, and allege that consumers paid more for the two whiskies than they would have because of the labels' claims that they were hand-made. Both suits rely on images, video, and documents from the brands' web sites showing the various steps in the distilling process.
Lawyers for Beam Suntory have already filed a motion seeking to dismiss the lawsuit against Maker's Mark. The company issued a statement after the suit against Jim Beam to the Lexington Herald-Leader that nearly matches the one provided to WhiskyCast in December following the Maker's Mark lawsuit word for word:
"This claim is frivolous. We will defend our case vigorously and we are confident that we will prevail. Beyond that, as a matter of company policy, we don't comment on the details of matters in litigation."
No hearing date has been set, and lawyers for Beam Suntory have not yet filed their response to the second lawsuit. This story will be updated as more information becomes available.
Editor's note: Court filings in civil cases present only one side of a story, and any claims made in a filing are not proven as factual until subject to cross-examination and rebuttal during a trial. A complete copy of this lawsuit is available to review at the WhiskyCast web site.
---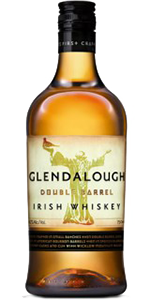 February 19, 2015 – Irish craft distiller Glendalough has added a new whiskey to its range, the single grain Double Barrel. The whiskey is distilled from a mash of malted barley and corn using Glendalough's traditional Coffey still, then matured for three and a half years in first-fill ex-Bourbon barrels. The final step is an additional six months of maturation in Oloroso Sherry casks.
Double Barrel is bottled at 42% ABV, and will initially be available in Ireland for around €35 ($40 USD). It is believed to be the first whiskey release from Glendalough distilled at the Wicklow-area distillery, which has released 7 and 13-year-0ld Irish single malts sourced from other distilleries in addition to its own poitins and gins.
Links: Glendalough
---
February 19, 2015 – Whisky Magazine has named three new inductees to its Hall of Fame, with the inductions coming at next week's North America Whisky & Spirits Conference in New York. This year's North American inductees include Maker's Mark Chairman Emeritus Bill Samuels, Jr., longtime Four Roses historian and Brand Ambassador Al Young, and Diageo Master of Whisky Steve Beal.
The magazine's editorial staff created the Hall of Fame several years ago as an evolution of its lifetime achievement awards, with three inductions annually for honorees in Scotland, the US, and the rest of the world. Longtime Ben Nevis managing director Colin Ross and recently-retired Gordon & MacPhail Managing Director Michael Urquhart were previously named to the Class of 2015 representing Scotland.
Samuels, of course, grew up around Maker's Mark, which was created by his parents when he was young. He took over day-to-day management of the brand in 1975 and was responsible for growing it from a small regional brand to one distributed worldwide. He stepped aside as president and chief executive in 2011, turning the Beam Suntory-owned brand over to his son Rob and assuming the title of Chairman Emeritus while continuing to serve as the distillery's ambassador-at-large.
Al Young is the principal brand ambassador for Four Roses, and has 48 years of experience at the distillery in Lawrenceburg, Kentucky. He was inducted into the Kentucky Bourbon Hall of Fame in 2011, and wrote the distillery's definitive history, "Four Roses: The Return of a Whiskey Legend" in 2010.
Steve Beal is Diageo's Senior Master of Whisky on the US West Coast, and has been a leading figure in training on and off-premise bar and retail staff for many years, along with serving as one of the lead brand ambassadors for Diageo's whisky portfolio. He was inducted into the Keepers of The Quaich in 2010, and serves as a director for the US Bartenders Guild Master Mixologist program.
Links: Whisky Magazine | Maker's Mark | Four Roses | ScotchRep.com
---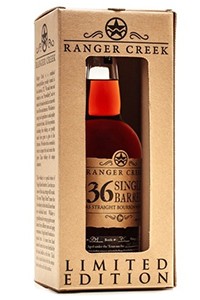 February 19, 2015 – San Antonio's Ranger Creek Brewing & Distilling took top honors in the American Craft Spirits Association's second annual spirits judging, with its .36 Single Barrel Texas Straight Bourbon taking Best of Show honors, along with Best Bourbon Whiskey and Best in Class honors among whiskies. The awards were announced during the association's annual conference this week in Austin, Texas, following blind judging conducted several weeks ago at Huber's Starlight Distillery in Indiana.
Ranger Creek's winning Bourbon was released in late 2014, and is the distillery's first Straight Bourbon. In an email, Ranger Creek co-founder Mark McDavid explained that the whiskey came from the first 14 full-size barrels filled when the distillery started making Bourbon in late 2010, and he and his partners thought it was so good that they decided to bottle it as single barrels. Approximately 1,400 bottles were released for sale, primarily in Texas, though it may also be found in other US states.
In all, 29 gold medals were presented in the whiskey category, with 26 silvers and 25 bronze medals. A complete list of medal winners is available at the ACSA web site.
Links: American Craft Spirits Association
---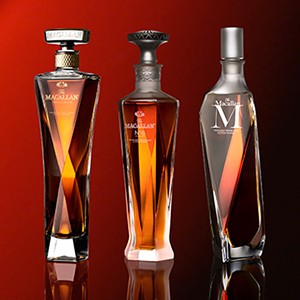 February 19, 2015 – Following up on the 2013 launch of The Macallan M, Edrington has expanded what will now be known as The 1824 Masters Series with two new luxury expressions.
The Macallan Reflexion is a no-age-statement single malt matured in first-fill hogshead casks, and will sell for a recommended retail price of £900 ($1,385 USD) per bottle. The Macallan No. 6 also carries no age statement, and the name is a reflection of the brand's "Six Pillars" heritage. The whisky was matured in Sherry casks, and is bottled in a Lalique-crafted decanter similar to the one used for The Macallan M. It will carry a price tag of £2,800 ($4,317 USD). Both follow last fall's introduction of The Macallan Rare Cask, and were initially announced at that time with releases set for now.
This makes the third Macallan range branded with 1824, the year the distillery opened across the River Spey from Craigellachie. The 1824 Series is the mainstream range available in many markets around the world, with the Amber, Ruby, Siena, and Gold expressions. The 1824 Collection is the travel retail range, with the Whisky Maker's Edition, Select Oak, Estate Reserve, Oscuro, and the Limited Edition MMXII.
The new expressions are initially available at whisky specialist retailers in the UK and other markets.
Links: The Macallan
---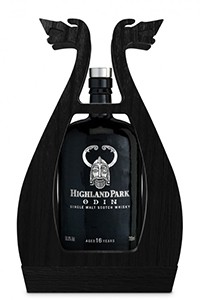 February 16, 2015 – After four years of annual releases, Highland Park has completed its Valhalla Collection of limited-edition single malts with the release of Odin. As with the previous Thor, Loki, and Freya editions, Odin is a 16-year-old single malt bottled at cask strength (55.8% ABV).
The Valhalla Collection honors Orkney's ancient links to Nordic mythology, in which Odin was regarded as the father of all other Gods. While the Orkney Islands were originally settled by the Picts, historians say Vikings invaded the islands many times before finally annexing them to Norway in 875 AD. Scotland finally gained control of the islands in 1468.
Highland Park Odin will be available in limited quantities at whisky specialist retailers in Europe and the UK, as well as the Highland Park Distillery on Orkney, with a recommended retail price of £180 GBP ($277 USD). A US release (750ml bottles) is expected during March, according to Stephanie Ridgway of Edrington Americas.
Editor's note: This story was updated with new information on the US release for Odin. 
Links: Highland Park
---