Each week, we bring you the latest whisky news on WhiskyCast, but a lot can happen during the week. Now, you can keep up with whisky news as it happens here on WhiskyCast.com!
First, Highland Park launched a series of single malts honoring Orkney legends like Earl Haakon. Then came the Valhalla Collection, starting with Thor and the long-rumored Loki that may be announced in the next several weeks. Now, the distillery is starting a new Warrior Series for the travel retail market.
The first three malts in the series will be available in European travel retail at first, with a wider release later in the year. The malts are named Svein, Einar, and Harald, and will be priced between 40 Euros (Svein) and 75 Euros (Harald) per bottle., and according to Highland Park's Gerry Tosh, play on the Nordic heritage for Scotland, and particularly Orkney, where the first Vikings landed on their way to invading Scotland.
The remaining three expressions in the Warrior Series will be released this summer.
---
According to The Scotsman, the family-owned Loch Lomond Distillery has been put up for sale by owner Sandy Bulloch.
The paper's sources indicate Bulloch has been working with HSBC to find a buyer for the company, which also owns the Glen Scotia Distillery in Campbeltown and the Glen Catrine bottling plant. The report indicates a buyer may already be in place and looking to bring on board additional investors.
Loch Lomond did not respond to requests for comment on the report. The Bulloch family bought the Loch Lomond malt distillery in 1985 and established a grain distillery at the site in 1993. It reopened Glen Scotia in 1999.
---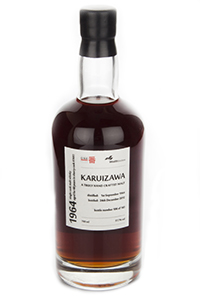 The oldest known whisky from the now-closed Karuizawa Distillery in Japan has been bottled exclusively for customers of a Polish wealth management firm. Number One Drinks Company acquired the final casks of Karuizawa in 2011, and Cask #3603 was matured for more than 48 years before it was bottled at Chichibu on December 24, 2012. It is said to be one of the few remaining casks of Karuizawa from the 1960's, and was bottled at 57.7% ABV.
Wealth Solutions has acquired all 143 bottles of the 1964 Karuizawa Limited Edition for its clients. It's the second cask the Warsaw-based firm has acquired for its clients as potential investments, following the acquisition of a 58-year-old Glenfarclas cask in 2012.
For my tasting notes on this whisky, please click here.
---
Diageo's Classic Malts range will be adding a new Talisker expression in early 2013, with plans to add more new Taliskers later this year. Talisker Storm will be available in selected European markets, and while it will be bottled at the distillery's traditional strength of 45.8% ABV, will not carry an age statement.
Read more »
---
After a week of controversy surrounding plans to lower the bottling strength (ABV) of its flagship bourbon, Maker's Mark has reversed the decision. In an email to Maker's Mark Ambassadors members on Sunday, February 17, Maker's Mark Chief Operating Officer Rob Samuels and Chairman Emeritus Bill Samuels Jr. apologized to the brand's fans:
Read more »
---
For the first time since Bill Samuels Sr. introduced Maker's Mark Bourbon more than 50 years ago, the whisky is being changed. Supply shortages have forced Maker's to lower the alcohol by volume (ABV) level from 45% to 42%, which lowers the proof from 90 Proof to 84 Proof. In an interview with WhiskyCast's Mark Gillespie, Maker's Mark Chief Operating Officer Rob Samuels explains the reasons behind the move, and why he claims it won't affect the taste of the whisky.
Editor's note: This story was published on February 15, 2013. Two days later, Rob Samuels and Bill Samuels Jr. announced that Maker's Mark would return to 45% ABV strength as of the next day's bottling run. 
---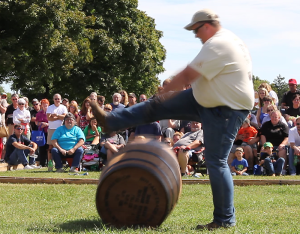 Truman Cox, the master distiller at Sazerac's A. Smith Bowman Distillery in Fredericksburg, Virginia, passed away on Saturday, February 9, after a short illness. Truman had been at the Bowman distillery since 2011, after working as the Lead Chemist at Buffalo Trace in Kentucky since 2004.
In a statement, Sazerac officials said "Truman's passion for our industry was evident to everyone who knew him and he left a notable and positive mark on our company in the time he was with us."
Read more »
---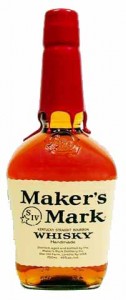 In what may well be the first major change to its flagship bourbon since Bill Samuels Sr. perfected his recipe for Maker's Mark in the 1950's, the distillery plans to reduce the bottling strength of Maker's Mark to 42% ABV in an attempt to stretch existing supplies to meet demand.  The distillery has been trying to expand production for years, but with a lead time of around 6 years between adding production capacity and being able to bottle the final product, reducing the ABV was the final possible step, according to Maker's Mark Chief Operating Officer Rob Samuels and Chairman Emeritus Bill Samuels, Jr.
Read more »
---
Spirits sales in the United States rose by 3% in volume during 2012, according to data released by the Distilled Spirits Council of the United States today.  Revenue grew by 4.5%, largely on increased sales of whiskies and higher-end spirits in other categories.
The data is based on wholesale shipments from producers and importers to distributors, along with export sales. Bourbon and Tennessee Whiskies remained the largest-selling whisky category, with volume up 5.2% to 16.9 million 9-liter cases and revenue up by 7.3% to $2.2 billion. DISCUS reports 46 new Bourbons were introduced during 2012, with 3 flavored whiskeys joining the market.
Read more »
---
Midleton Distillery Master Distiller Barry Crockett has announced his plans to retire in March after 47 years. The announcement came days after he was named this year's Lifetime Achievement Award winner in The Whisky Advocate's annual awards. Editor John Hansell cited the Crockett family's 70-year legacy in Irish Whiskey distilling, as well as Barry's many achievements over the years.
Barry's father Max was the longtime Master Distiller at what is now known as the Old Midleton Distillery in County Cork, and Barry was born in and grew up in the Distiller's Cottage on the Midleton grounds. He succeeded his father in 1981, and has been responsible for shaping the entire range of whiskies for Irish Distillers, from the global favorite Jameson to the Midleton Very Rare range and the Single Pot Stills of Midleton range. In 2011, Barry was honored with his own whiskey as part of that range, the Midleton Barry Crockett Legacy (which happens to be my wife Christina's personal favorite whisky of all time). That expression was also the first Irish Distillers expression to be named for an individual distiller since John Jameson.
Barry will be succeeded by Brian Nation, who has been Barry's understudy for the past 10 years. Irish Distillers plans to honor Barry at a special dinner during the events surrounding the dedication of Midleton's expansion in September.
If you'd like to hear my interview with Barry Crockett in the Distiller's Cottage at Midleton from the fall of 2010, you'll find it here in Episode 279 of WhiskyCast.
---