Each week, we bring you the latest whisky news on WhiskyCast, but a lot can happen during the week. Now, you can keep up with whisky news as it happens here on WhiskyCast.com!
September 25, 2013 – The president of Edinburgh-based Glenmorangie PLC, Paul Skipworth, has taken a leave of absence from the LVMH-owned whisky company for personal reasons. Skipworth became president and managing director in 2011 when Paul Neep retired, and has overseen significant sales growth worldwide for both Glenmorangie and Ardbeg single malts.
Marc Hoellinger has been named acting president, and will continue to serve as marketing strategy director at Moët Hennessey while overseeing operations at Glenmorangie. He served as the unit's marketing director under Skipworth for three years before being named to his present position.
Links: Glenmorangie
---
September 24, 2013 – Several months after leaving Glenglassaugh, distillery veteran Stuart Nickerson is making public the plans for his next venture. Nickerson hopes to succeed where a previous attempt has failed — building a distillery on the old RAF base at Saxa Vord in the Shetland Islands.
Shetland News reports Nickerson has teamed up with the Strang family, which bought the Saxa Vord site from the Ministry of Defense in 2007. Their Shetland Distillery Company has filed an application for planning permission with the Shetland Islands Council, and Nickerson told the site he hopes to begin distilling by the end of 2014. His initial plans are to build a micro-distillery capable of producing 30,000 litres of spirit annually, along with a maturation warehouse, bottling facility, and a small visitors center.
Nickerson led the team that revived Glenglassaugh Distillery in 2008, but left after the distillery's owners sold Glenglassaugh to Billy Walker's investor group that also owns GlenDronach and BenRiach distilleries. His bid is the second attempt to build a whisky distillery at the Saxa Vord site. Blackwood Distillers tried to develop a distillery at the site, but the Caroline Whitfield-led effort failed to attract enough support from investors and was eventually dropped in 2008.
---
September 20, 2013 – Ta-dahhhh! That's not quite the way to pronounce it, but voters in Glenmorangie's Cask Masters Project have picked a very similar-sounding name for the single malt whisky to be released sometime in 2014. "Taghta" — pronounced "tuh-ta", according to the distillery, was picked by voters from three Gaelic names selected by Gaelic scholar Dr. Aonghas MacCoinnich of the University of Strathclyde.
Taghta, which means "chosen" in Gaelic, won over Coileanta ("mastery") and Salainn ("salt"). The selection completes the second phase of the Cask Masters Project, in which whisky lovers are being invited to help decide the next Glenmorangie single malt release. Earlier, voters selected a Manzanilla Sherry cask finish for the whisky, and the next step will be to select the packaging and label design. Voters will also be entered to win various prizes at each level, with the grand prize winner to attend the Cask Masters launch party when it is held in 2014.
Links: Glenmorangie Cask Masters
---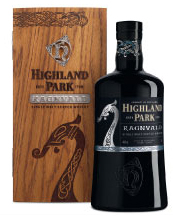 September 19, 2013 – Highland Park's Warrior series of travel retail single malts will soon be complete with the release of the final three malts in the series. Sigurd, Ragnvald, and Thorfinn will join Svein, Einar, and Harald on the shelves at duty-free shops soon.
The three feature a growing influence of sherry cask-matured Highland Park single malt with each expression. Sigurd is bottled at 43% ABV, Ragnvald at 44.6% ABV, and Thorfinn at 45.1% ABV. The names come from ancient Viking warriors, who invaded the Orkney Islands centuries ago, and the Nordic influence has become a key part of Highland Park's identity, as shown in a WhiskyCast HD episode from Orkney earlier this year.
Links: Highland Park
---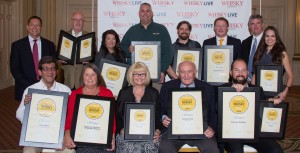 September 19, 2013 – In the first round of the 2014 Icons of Whisky Awards, Whisky Magazine has named its winners for the United States. The awards are voted on by the editorial staff of Whisky Magazine, with nominations sought from both editorial staff and the whisky industry.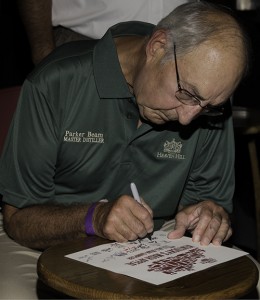 Parker Beam, the longtime Master Distiller at Heaven Hill, was named Distillery Manager of the Year. With more than 50 years of distilling experience, Parker is regarded as a legend by both whiskey lovers and his colleagues. He was diagnosed with ALS earlier this year, but continues to work at the distillery each day as his health allows. His latest release, Parker's Heritage Collection Promise of Hope, is raising funds for the ALS Association's Parker Beam's Promise of Hope Fund. Jim Rutledge of Four Roses was the "Highly Commended" runner-up in this category.
Buffalo Trace was named Distiller of the Year, with Four Roses again winning "Highly Commended" honors. Corsair Artisan Distillery, with distilleries in Nashville, Tennessee and Bowling Green, Kentucky, was named Whisky Brand Innovator of the Year, with Balcones Distillery of Waco, Texas, the "Highly Commended" runner-up. Balcones was named the Craft Whisky Distillery of the Year, with Corsair the runner-up.
Wild Turkey's Jimmy Russell was named American Whiskey Ambassador of the Year, with Glenmorangie's David Blackmore the Scotch Whisky Ambassador of the Year. The Oscar Getz Museum of Bourbon History in Bardstown, Kentucky, was named Visitor Attraction of the Year, and Kim Bennett of Jim Beam's American Stillhouse was named Visitor Center Manager of the Year.
In the categories for distributors and retailers, New York City's Park Avenue Liquor Shop was named Retailer of the Year for single-store retailers, while Binny's Beverage Depot of Chicago was named the retail chain of the year. International Spirits & Wines was named Importer of the Year, while Southern Wine & Spirits was named Distributor of the Year.
The awards were presented at a ceremony on September 24 at Louisville's iconic Brown Hotel. The winners will compete against Icons winners from Scotland and the "Rest of the World" to be named at later dates, with the global Icons winners to be announced on the eve of Whisky Live London next March.
Note: WhiskyCast's Mark Gillespie is a contributing editor for Whisky Magazine, and both nominates and votes on selections for these awards. This story was updated on September 26 with a photo from the awards luncheon.
Links: Whisky Magazine
---
September 19, 2013 – Bryan Donaghey didn't need more than a few days to land a new job after leaving his post at Diageo. The former head of Diageo's Scottish operations was reassigned to a new role in the company's global supply unit earlier this year, and his departure became public knowledge this week.
Now, Just-Drinks.com reports that Donaghey has been named the new CEO at Whyte & Mackay, where he will replace John Beard. Beard held the role for little more than a week in August before departing, with no public reason given. Donaghey has been a fixture in the Scotch Whisky industry for many years, and arrives at Whyte & Mackay at a time when the company is in transition.
In fact, his appointment may be seen by some as curiously timed. The UK's Office of Fair Trading is still reviewing Diageo's acquisition of Whyte & Mackay owner United Spirits earlier this year. Diageo has pledged to the OFT that it would have no influence on Whyte & Mackay while the review is underway, but the sudden departure of a top Diageo whisky executive to Whyte & Mackay may raise some red flags with regulators. The OFT is looking at whether adding Whyte & Mackay into Diageo's extensive Scotch Whisky portfolio would create competition issues, primarily in the grain whisky sector, and could recommend that all or part of the unit be divested to resolve those concerns.
This story will be updated as more information becomes available.
Links: Whyte & Mackay | Diageo
---
September 18, 2013 – Longtime Scottish distillery manager John Black died today following a lengthy illness at the age of 72.
He worked at 12 different distilleries during his 55 years in the industry, and spent his final years managing Tullibardine. In a post on the distillery's Facebook page, his colleagues paid tribute to him:
John was as passionate about people as he was about distilling whisky and always had time for anyone who visited or called in for a chat. For those of us fortunate enough to have undertaken a tour of the distillery, or to have been guided through the history and process under his passionate tutelage we are eternally grateful. He had a story for every occasion & the saddest thing is that we probably never made the most of our time with him.
During his career, John worked at Cardhu, Glenburgie, Miltonduff, Ardbeg, Glencadam, Balblair, Pultney, Auchentoshan, Tormore, Ardmore, Scapa and Tullibardine distilleries. He took a leave of absence for health reasons at the end of 2012, and at the time, Tullibardine's James Robertson told us "his glass isn't half full, it's overflowing." In March of 2006, John talked with us about his work at Tullibardine and other distilleries in Episode 29 of WhiskyCast.
Our condolences go out to John's family, friends, and colleagues.
Links: Tullibardine
---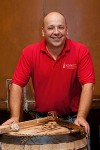 September 18, 2013 – Sazerac has named a new master distiller for its A. Smith Bowman craft distillery in Fredericksburg, Virginia. Brian Prewitt will succeed Truman Cox, who passed away in February.
Prewitt has more than 15 years of brewing and distilling experience, and leaves his role as Senior Distiller at E&J Distilleries in Modesto, California to join Sazerac. He previously worked at The Great Divide Brewing Company in Denver and New Belgium Brewing in Fort Collins, Colorado. He studied at the University of  California, Davis in the Master Brewers Program and holds a bachelor's degree from Colorado State University.
Links: A. Smith Bowman Distillery
---
September 18, 2013 – After its initial launch in the U.S. market last year, Japan's Nikka Whisky is expanding its range of whiskies in the U.S. with four additional exports. All four have been available in other markets around the world, receiving good reviews and awards.
The Miyagikyo 12-year-old single malt, 17 and 21-year-old Taketsuru Pure Malts (known as Blended Malts in other countries), and the Coffey Grain whisky join the Yoichi 15-year-old single malt and Taketsuru 12-year-old Pure Malt in the U.S. lineup starting this month.
The entire range is being imported by San Francisco-based Anchor Distilling. In a news release, Anchor president David King cited the success of the first two Nikka releases in the U.S. market.
"Japanese whisky is ready to breakthrough in the U.S. We already have a thriving whisky culture and when people discover the quality of the Nikka liquids they will be smitten."
The Miyagikyo single malt comes from Nikka's Miyagikyo distillery in Sendai, along with the Coffey Grain whisky. Nikka has a pair of Coffey stills at Miyagikyo along with its pot stills, and uses them primarily to produce grain whisky for its blends. The Taketsuru Pure Malts are blended from single malt whiskies produced at Miyagikyo and Yoichi distilleries. The Yoichi distillery was Nikka's original distillery, and is located in Hokkaido.
For Mark Gillespie's tasting notes on these whiskies, please visit the Tasting Notes area of WhiskyCast.com.
Links: Nikka Whisky | Anchor Distilling
---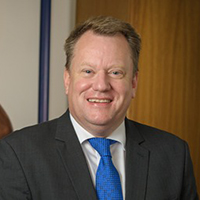 September 16, 2013 – Sir Gavin Hewitt, the Scotch Whisky Association's chief executive officer, will step down at the end of the year. The SWA's board has confirmed another former UK Ambassador, David Frost, as Hewitt's successor as of January 2, 2014. Frost leaves the UK's Department of Business, Innovation, and Skills, where he headed up European trade and international affairs. He previously served as the Queen's Ambassador to Denmark and in the UK's missions at European Union headquarters in Brussels and the United Nations in New York.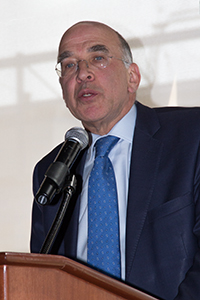 Hewitt joined the SWA in 2003 after serving in the Diplomatic Service, and was the Queen's Ambassador to Croatia, Finland, and Belgium during his tenure. As the SWA's chief, he led global efforts to secure legal protection for Scotch Whisky in China, Brazil, and other emerging economies, along with the Association's anti-counterfeiting efforts.
Hewitt's legal team launched lawsuits in many countries against local whisky producers who tried to link their products with Scotland. In most cases, the SWA was successful, but the most glaring defeat came in Canada. The Association fought Glenora Distillers for nine years over the Nova Scotia distillery's Glen Breton Canadian whisky on the grounds that using the word "Glen" in the name implied Scottish origin. The case finally went to Canada's Supreme Court, which ruled in Glenora's favor in 2009.
One of the highlights of Hewitt's tenure was the significant increases in Scotch Whisky exports worldwide, as the Association led efforts to overturn trade barriers in Latin America, the Asia-Pacific region, and other areas. The SWA reported an 11% gain in exports sales during the first six months of 2013.
Links: Scotch Whisky Association
---