Each week, we bring you the latest whisky news on WhiskyCast, but a lot can happen during the week. Now, you can keep up with whisky news as it happens here on WhiskyCast.com!
September 18, 2013 – After its initial launch in the U.S. market last year, Japan's Nikka Whisky is expanding its range of whiskies in the U.S. with four additional exports. All four have been available in other markets around the world, receiving good reviews and awards.
The Miyagikyo 12-year-old single malt, 17 and 21-year-old Taketsuru Pure Malts (known as Blended Malts in other countries), and the Coffey Grain whisky join the Yoichi 15-year-old single malt and Taketsuru 12-year-old Pure Malt in the U.S. lineup starting this month.
The entire range is being imported by San Francisco-based Anchor Distilling. In a news release, Anchor president David King cited the success of the first two Nikka releases in the U.S. market.
"Japanese whisky is ready to breakthrough in the U.S. We already have a thriving whisky culture and when people discover the quality of the Nikka liquids they will be smitten."
The Miyagikyo single malt comes from Nikka's Miyagikyo distillery in Sendai, along with the Coffey Grain whisky. Nikka has a pair of Coffey stills at Miyagikyo along with its pot stills, and uses them primarily to produce grain whisky for its blends. The Taketsuru Pure Malts are blended from single malt whiskies produced at Miyagikyo and Yoichi distilleries. The Yoichi distillery was Nikka's original distillery, and is located in Hokkaido.
For Mark Gillespie's tasting notes on these whiskies, please visit the Tasting Notes area of WhiskyCast.com.
Links: Nikka Whisky | Anchor Distilling
---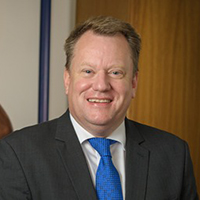 September 16, 2013 – Sir Gavin Hewitt, the Scotch Whisky Association's chief executive officer, will step down at the end of the year. The SWA's board has confirmed another former UK Ambassador, David Frost, as Hewitt's successor as of January 2, 2014. Frost leaves the UK's Department of Business, Innovation, and Skills, where he headed up European trade and international affairs. He previously served as the Queen's Ambassador to Denmark and in the UK's missions at European Union headquarters in Brussels and the United Nations in New York.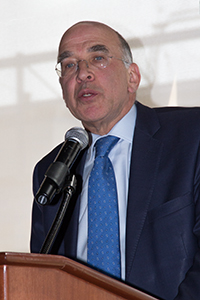 Hewitt joined the SWA in 2003 after serving in the Diplomatic Service, and was the Queen's Ambassador to Croatia, Finland, and Belgium during his tenure. As the SWA's chief, he led global efforts to secure legal protection for Scotch Whisky in China, Brazil, and other emerging economies, along with the Association's anti-counterfeiting efforts.
Hewitt's legal team launched lawsuits in many countries against local whisky producers who tried to link their products with Scotland. In most cases, the SWA was successful, but the most glaring defeat came in Canada. The Association fought Glenora Distillers for nine years over the Nova Scotia distillery's Glen Breton Canadian whisky on the grounds that using the word "Glen" in the name implied Scottish origin. The case finally went to Canada's Supreme Court, which ruled in Glenora's favor in 2009.
One of the highlights of Hewitt's tenure was the significant increases in Scotch Whisky exports worldwide, as the Association led efforts to overturn trade barriers in Latin America, the Asia-Pacific region, and other areas. The SWA reported an 11% gain in exports sales during the first six months of 2013.
Links: Scotch Whisky Association
---
September 13, 2013 – When Buffalo Trace's Master Distiller Emeritus Elmer T. Lee passed away on July 16 at the age of 93, Bourbon lovers around the world mourned the loss of one of Kentucky's legendary distillers. At the time of his passing, he was one of three living distillers to have Bourbons named after them, along with Jimmy Russell and Parker Beam.
In the weeks that followed, we started receiving questions from listeners about whether Buffalo Trace would continue to produce Elmer T. Lee Bourbon, especially since his agreement with the distillery's owners was that he would be allowed to personally select the casks for the whiskey that carried his name.
During an interview today with Harlen Wheatley, Buffalo Trace's current Master Distiller, he confirmed the distillery's plans to continue Elmer's legacy:
"We never considered stopping it…in fact, we're even more passionate about it than ever."
The distillery had remained silent on the question, not because there was any thought of retiring the brand, but because they didn't think there was any doubt that they would continue on in Elmer's memory.
Elmer T. Lee Bourbon is a single barrel Bourbon, in the tradition that Elmer started in 1984 when he came up with the idea for Blanton's Single Barrel Bourbon in honor of Col. Albert Blanton, who became the president of what was then known as the George T. Stagg Distillery in 1921 and led it until his death in 1959.
Links: Buffalo Trace
---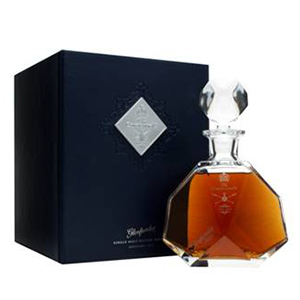 September 13, 2013 – 2013 marks the 60th anniversary of Queen Elizabeth's coronation on June 2, 1953. Several months later, Glenfarclas filled a sherry butt with new make spirit and stored it in one of the distillery's warehouses in Ballindalloch — the workers not knowing at the time that the cask would eventually be bottled to celebrate the Queen's 60th anniversary.
The 1953 Glenfarclas has now been bottled by Speciality Drinks, Ltd. — the production arm of The Whisky Exchange in London, and 60 specially produced crystal decanters will be available through The Whisky Exchange. In a news release, Speciality Drinks and The Whisky Exchange co-owner Sukhinder Singh described the whisky as one connoisseurs will appreciate:
"This whisky really is exceptional, it reminds me of a citrus, spiced Christmas pudding. The depth and range of flavour in this whisky really is extremely rare for its age and has only been achieved on few occasions."
The price? £60 would be logical, given that it's a 60th anniversary bottling. However, that's a bit unrealistic…think £6,000 instead ($9,500 USD).
Links: The Whisky Exchange | Glenfarclas
---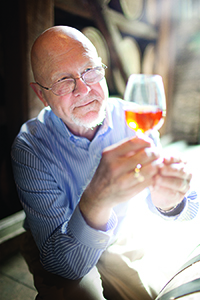 September 11, 2013 – Lincoln Henderson, the longtime Master Distiller at Brown-Forman and creator of Angel's Envy Bourbon, passed away Tuesday night in Lexington, Kentucky at the age of 75. He spent 40 years at Brown-Forman, and led the team that created Woodford Reserve Bourbon, Gentleman Jack, and Jack Daniel's Single Barrel whiskies before retiring from the company in 2004. He was a member of the inaugural class of the Kentucky Bourbon Hall of Fame, and received Malt Advocate's Lifetime Achievement Award.
In a statement on the Angel's Envy Facebook page, Lincoln's colleagues paid tribute to him:
We often refer to Lincoln as a malcontent. Professionally, that's true. He was a restless creator. Personally however, you would be hard pressed to find a happier, more gracious man. We will remember his warmth, his humor, and above all, his kindness. We treasure having had the opportunity to work with him on his last great endeavor. And we will carry on with the lessons he's taught us. Today, we have truly lost a legend.
After retiring from Brown-Forman, Lincoln worked as a consultant and brand ambassador for Suntory. During Episode 68 of WhiskyCast, Lincoln led listeners on a tasting of the Suntory whiskies.
In 2006, Lincoln teamed up with his son Wes, grandson Kyle, and a group of investors to start the process of creating Angel's Envy, a port wine-finished Bourbon that rapidly won wide acclaim. While the original whiskey was sourced from another distiller, Henderson's touch was clearly felt in the port cask finish that earned Angel's Envy numerous awards when it was released in 2010. The trio later released a rye version of Angel's Envy, and broke ground earlier this year on the site of a new distillery in downtown Louisville to become the home of Angel's Envy. In June, Angel's Envy Cask Strength was named the "Best Spirit in the World" by F. Paul Pacult of The Spirit Journal.
While Wes Henderson serves as the Chief Operating Officer of Angel's Envy (and the Louisville Distilling Co.), Kyle has been following in Lincoln's footsteps and learning the art and science of whiskey production from his grandfather.
Our condolences go to the entire Henderson family.
Links: Angel's Envy
---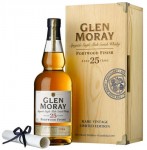 September 10, 2013 – Glen Moray has kept a low profile since its acquisition by France's La Martiniquaise in 2008, sticking to a regular range of single malt expressions. Now, the Speyside distillery has released a 25-year-old single malt finished in Port casks and bottled at 43% ABV.
The whisky will be available globally through whisky specialist retailers in the UK, US, Australia, Japan, Taiwan, and other key markets. Around 3,800 bottles will be available at a recommended retail price of £150 ($236 USD).
Links: Glen Moray
---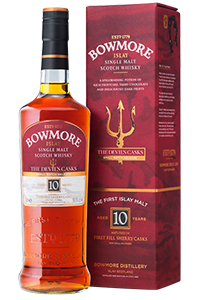 September 10, 2013 – Bowmore's round church is one of the Islay town's landmarks, and the story goes that it was built that way so the Devil wouldn't be able to hide in a corner. The story goes that the people of Bowmore chased the Devil down to the distillery…where he escaped in a cask of whisky bound for the mainland.
Marketing aside, the new Bowmore Devil's Casks release is a small-batch single malt with a heavy influence from first-fill ex-Sherry casks. While the expression carries no age statement, it is bottled at 56.3% with no chill filtration.
Approximately 6,000 bottles of The Devil's Casks will be available starting in October at whisky specialist retailers in the UK and Europe at a suggested price of £50.99 ($80 USD). There is no word yet on whether the expression will be available in the U.S. market.
Links: Bowmore
---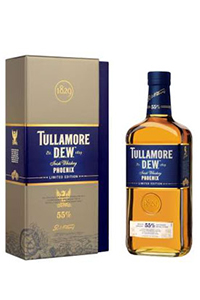 September 10, 2013 – With construction progressing on the new Tullamore Dew distillery in County Offaly, an element in Tullamore's coat of arms has unique significance today. The people of Tullamore added a Phoenix to their crest following a hot air balloon accident in 1785 that caused a massive fire which destroyed much of the town. Of course, the Phoenix is the legendary symbol of revival, and especially appropriate given that the town's long history of whiskey production is scheduled to resume in 2014.
Now, the William Grant & Sons-owned brand has released a new Phoenix expression through The Loop's Irish Whiskey Collection shops in Dublin and Cork airports, along with their co-owned stores at airports in Bahrain and Cyprus. Phoenix is bottled at 55% ABV, and will be sold for €49.95 ($66.25 USD). The whiskey will initially be available exclusively through The Loop through September, with wider release expected in other global markets after that.
Construction continues on the new Tullamore Dew distillery, with traffic in the area affected by the construction of a new roundabout connecting the distillery site to the N52 highway.
Mark Gillespie's tasting notes on Tullamore Dew Phoenix.
Links: Tullamore Dew
---
September 10, 2013 – Just as the leaves start to turn colors, hunters gear up for deer season, and football fans scream at the referees…mid-September also means the annual release of Buffalo Trace's Antique Collection range of whiskies. As in past years, the 2013 releases are  similar to — but still very unique from their predecessors.
The flagship whiskey in the Antique Collection is the George T. Stagg Bourbon, which will try to defend the 2012 edition's World Whiskies Awards trophy as Best North American Whiskey. While still un-cut and un-filtered, the 2013 edition is slightly less strong than many of the previous Staggs, with an ABV of 64.1% (128.2 Proof), and was distilled in the spring of 1997. In  a news release, Buffalo Trace Master Distiller Harlen Wheatley attributed the lower strength of this year's version to the spot in the warehouses where many of the barrels were matured.
"It just so happens this year, most of the barrels had been stored on lower floors.  The temperature remains cooler down low where it balances the mature flavors from the wood and in turn the proof climbs slowly from the entry proof."  
While Stagg is expected to remain fairly scarce, it may be easier to find this year than in previous years. Buffalo Trace started laying down additional barrels in 1997 intended for future Stagg releases, and this year's edition is the first under that program.
For the first time in recent years, the Stagg is only the third-strongest whiskey in the Antique Collection. The William Larue Weller wheated Bourbon is bottled at 68.2% ABV (136.2 Proof), and like the Stagg, is un-cut and un-filtered. It was distilled in the spring of 2001. The Thomas H. Handy Sazerac Rye is the youngster of the series, distilled in 2007 and bottled un-cut and un-filtered at 64.2% ABV (128.4 Proof).
The Antique Collection also includes the Sazerac Rye 18 Year Old straight Rye whiskey, which has won numerous awards in recent years. This year's Eagle Rare 17 Year Old Bourbon was distilled in the spring of 1993, and is actually 19 years old.
The entire range is expected to be available at whisky specialist retailers by the end of September. Watch for Mark Gillespie's tasting notes on all five whiskies in the coming weeks.
Links: Buffalo Trace
---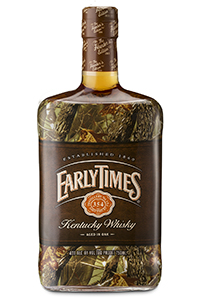 September 10, 2013 – With hunting season coming soon, sportsmen (and women) are getting a different choice of camouflage gear for their drams. Early Times Kentucky Whisky is releasing a special Hunter's Edition bottle covered in camouflage, giving hunters an option other than stainless steel flasks that can reflect sunlight and scare off one's prey.
Early Times came up with the idea as a way to celebrate the American tradition of hunting, according to Therese McGuire, brand manager for the Brown-Forman brand. The 750 ml bottles will be available starting this month throughout the U.S., with a suggested retail price of $11.99.
Links: Early Times
---