Each week, we bring you the latest whisky news on WhiskyCast, but a lot can happen during the week. Now, you can keep up with whisky news as it happens here on WhiskyCast.com!
August 19, 2013 – Recently-retired Diageo CEO Paul Walsh orchestrated the acquisition of a controlling stake in Vijay Mallya's United Spirits, and has now joined the Indian drinks company's board as a non-executive director.
Under Walsh's leadership, the drinks giant bought a 25% stake in United Spirits with the option to acquire more shares of the company, as well as control over day-to-day operations. The Telegraph reports Walsh will not receive any compensation for his role at USL while continuing to work with Diageo through June of 2014 assisting new CEO Ivan Menezes with transition issues. He is also slated to become the chairman of Compass Group next February, and serves as a non-executive director of Unilever, FedEx, and Avanti Communications.
Just-Drinks.com also reports that USL named former Shell India chairman Vikram Mehta to the company's board as an independent director along with the Walsh appointment.
As a member of the United Spirits board, Walsh will have an as-yet-undefined role in the future of the company's Whyte & Mackay Scotch whisky unit. The UK's Office of Fair Trading is currently reviewing the Diageo/USL deal to determine whether the addition of Whyte & Mackay's assets to the Diageo portfolio would violate competition laws. A decision is expected within weeks on whether to accept any remedies Diageo may propose or refer the case to the UK's Competition Commission for further action. As CEO, Walsh indicated late last year that Whyte & Mackay's assets would be surplus to Diageo's needs, and published reports in India have suggested that USL might be willing to sell off all or a large stake in Whyte & Mackay to satisfy regulators.
United Spirits spokesmen have repeatedly refused to discuss the future of Whyte & Mackay, citing a policy against commenting on "market speculation."
Links: Diageo | United Spirits | Whyte & Mackay | Office of Fair Trading
---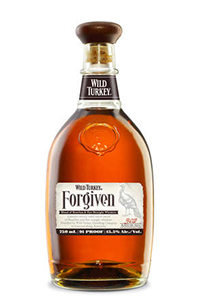 August 19, 2013 – Mistakes don't happen very often in the whisky business, but as with anything involving humans, the occasional error takes place.
That's the official story behind a new limited-edition release from Wild Turkey. Forgiven wasn't created by Jimmy and Eddie Russell in their blending lab, but by workers at the distillery who accidentally vatted together high-proof 4-year-old Rye whiskey with casks of 6-year-old Bourbon. Eddie Russell, Wild Turkey's Associate Master Distiller, said in a news release that the final blend of 78% Bourbon and 22% Rye turned out to be a good combination.
"Much to the distillery team's relief, Forgiven highlights the best of both worlds to create a one-of-a-kind taste that will appeal to both Bourbon and Rye aficionados. I was mad when I first discovered our crew's mistake, but once I tasted it, all was Forgiven."
It's not known how much whisky was involved in the mixup, but there was apparently enough to produce around 38,000 bottles at 45.5% ABV. Wild Turkey Forgiven will be available in the U.S. at a recommended retail price of $49.99.
A similar mixup has only been admitted publicly once in recent years. In 2006, a mistake at Glenmorangie's bottling plant in Scotland resulted in casks of older Ardbeg single malt being dumped into a tank that also contained Glen Moray single malt distilled in 1992. Rather than dump the entire tank, the whisky was bottled as Serendipity and labeled as a blended malt.
Links: Wild Turkey
---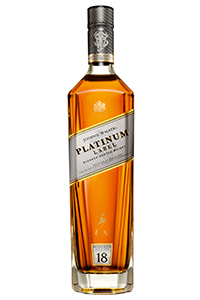 August 19, 2013 – After months of being a "forbidden fruit" to American whisky lovers, Johnnie Walker Platinum Label is being released in the U.S. market this month. The new blended Scotch was released in many markets around the world in late 2012, but was only available in the U.S. through a limited number of travel retail outlets.
While technically not a replacement for the Green Label blended malt, which was discontinued in almost all markets worldwide during 2012, Platinum Label fills a void in the Johnnie Walker range between the new Gold Label Reserve (still not available yet in the U.S. while stocks of the original 18-year-old Gold Label are being depleted) and the top-of-the-line Johnnie Walker Blue Label. The new 18-year-old blend was created by Master Blender Jim Beveridge based on the Walker family's practice of creating custom blends for private gatherings, and uses whiskies from 20 to 25 distilleries. By comparison, Johnnie Walker Black Label uses whiskies from more than 40 different distilleries within Scotland.
Platinum Label will be available in the U.S. in 750ml bottles for a suggested retail price of $110. For Mark Gillespie's tasting notes, click here.
Links: Johnnie Walker
---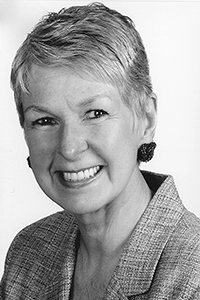 August 15, 2013 – Lois Mateus, a retired Brown-Forman executive and the first woman to serve on the Kentucky Distillers Association board, was honored by the KDA and the Bourbon Women organization in a ceremony at the Governor's Mansion in Frankfort. She was presented with the KDA's first "Lois Mateus Networking Award" for her ability to connect people throughout the Bourbon industry. The award will be presented annually by the KDA and Bourbon Women.
Mateus retired from Brown-Forman in 2008 as senior vice-president in charge of corporate services, as well as public relations, corporate communications, and community relations. She was instrumental in preserving several historic buildings on the Brown-Forman campus in Louisville, as well as the Labrot & Graham Distillery in Versailles, and helped lead the restoration of the distillery and its transition into the Woodford Reserve Distillery.  She also served as Kentucky's commissioner of tourism under former Governor John Y. Brown.
In 1992, she was named Brown-Forman's representative on the KDA board, and served as a director for two years. In a news release, KDA President Eric Gregory says his predecessors never noticed the significance of the appointment:
"Our Association and our Board didn't recognize this pioneering achievement at the time, but it certainly made a difference in our industry and that oversight is proudly being corrected tonight with this deserving award," Gregory said. "Today, the KDA is honored that women are in high-ranking roles as Bourbon Ambassador, Director of Governmental and Regulatory Affairs and Secretary/Treasurer of our Board. Their leadership and expertise have transformed our industry. We owe them, and Lois, our thanks."
The award will be presented in future years to women in the industry for their work not only in professional excellence, but for their work mentoring other women and through public service and philanthropy.
Mateus and her husband, Tim Peters, live in Louisville, and have been active in educational projects as well as development of locally grown food products.
Links: Kentucky Distillers Association | Bourbon Women
---
August 15, 2014 – William Grant & Sons has released the oldest expression of its Tullamore Dew Irish Whiskey currently on the market, with a 14-year-old Irish single malt exclusively for the European travel retail market. The whiskey was finished in Oloroso Sherry Casks for 8 months at the end of its maturation, and is bottled at 43% ABV.
The Tullamore Dew 14 Single Malt Sherry Cask Finish will be available only at The Nuance Group's 64 travel retail locations in 19 European countries.
Links: Tullamore Dew | Nuance
---
August 14, 2013 – Willy Wonka's "golden tickets" promised chocolate lovers a peek inside the Wonka candy factory in the movies, but whisky lovers with enough money won't have to corner the market on chocolate bars to get a "golden ticket" for a whisky event making its debut this fall in Monaco. It'll only take €5,000 ($6,630 USD) to get one of the 50 tickets for La Maison d"Ecosse's Monte Carlo Whisky Conference.
The conference is billed as an event for investors, collectors, and connoisseurs, and is being led by veteran whisky writer and consultant Charles MacLean. The other panelists include Glenmorangie's Dr. Bill Lumsden, Richard Paterson of Whyte & Mackay, Sam Simmons of The Balvenie, Ronnie Cox of The Glenrothes, and David Robertson of The Whisky Trading Company, and a Harper's article on the event cites the collected value of the whiskies to be poured at around €500,000 .
The conference will be held from November 29-December 1, and will include an auction of rare whiskies by Bonhams.
---
August 14, 2013 – Mid-August is one of the most popular times for new Bourbon releases, as Kentucky's distillers try to get their new whiskies on the market in time for the Kentucky Bourbon Festival every September. In addition to the announcements previously reported last week from Four Roses and Buffalo Trace, Brown-Forman's Old Forester and Heaven Hill's Elijah Craig also announced new limited-edition Bourbons.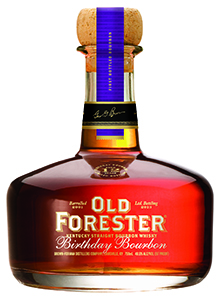 Old Forester traditionally releases its annual Birthday Bourbon around September 2, the birthday of Brown-Forman founder George Garvin Brown. This is the 12th year for the Birthday Bourbon, which always comes from a single day's production run at the Brown-Forman Distillery in Louisville, and was selected by master distiller Chris Morris.  The 2013 edition is bottled at 48.5% ABV (97 proof), and will be available at U.S. retailers for a suggested retail price of $54.99.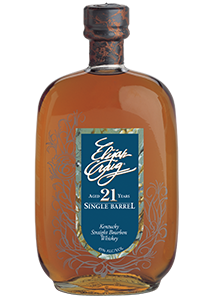 Meanwhile, Heaven Hill is releasing a limited-edition 21-year-old bottling of Elijah Craig Single Barrel Bourbon. The release follows last year's sold-out release of a 20-year-old Elijah Craig, and will be available at select retailers and bars by mid-September.
Until now, the only way to get a bottle  of Elijah Craig 21-year-old Elijah Craig Single Barrel was to visit Heaven Hill's Bourbon Heritage Center visitors center in Bardstown, Kentucky. Heaven Hill master distillers Parker and Craig Beam selected a batch of barrels several years ago to be reserved for the Elijah Craig Single Barrel bottlings, and this year's release comes from those casks. The whiskey has been bottled at 45% ABV (90 proof), and will be available in 750ml bottles for around $140 each.
Links: Old Forester | Heaven Hill
---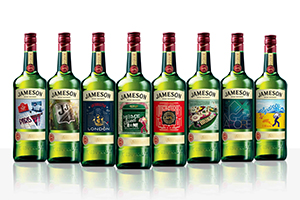 August 14, 2013 – Jameson Irish Whiskey is launching a new series of eight exclusive bottles aimed at travelers, with each bottle in the City Editions series unique to its home airport. Each of the eight bottles has a design featuring the culture of its city, with a postage stamp-inspired label design.
The City Editions series will debut at Amsterdam's Schiphol airport this month at a price of €24.50 ($32.50 USD), followed by launches in  Bangkok, Dublin, London, Moscow, Paris, Singapore, and Sydney. In a news release, Jameson Global Brand Director Daniel Lundberg cited the desire to mesh the whiskey's Irish heritage with its global popularity as the top-selling Irish Whiskey worldwide:
"With the Jameson City Editions, we wanted to celebrate the different cultures and personalities of some of the great cities around the world and we're delighted with the end results. We are hopeful that this special collection and the marketing activity we are activating to support the launch will capture the imagination of international jetsetters and provide them with a unique memento of their travels for them to enjoy with their friends or keep as collectors' items."
Purchasers will be eligible to enter a travel photo competition with photos of their bottle or city, with the winner to receive a travel trunk/liquor cabinet containing bottles from all eight cities and four  additional bottles of Jameson Original.
Links: Jameson
---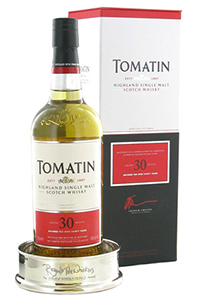 August 14, 2013 – Attendees at the annual Whisky Fringe festival this past weekend in Edinburgh, Scotland selected Tomatin's 30-year-old single malt as the winner of the Spirit of Whisky Fringe Award for the second consecutive year. Royal Mile Whiskies, which sponsors the annual event, announced the results today in an email newsletter, calling it "a remarkable achievement" and "a thoroughly well deserved result."
Balblair's 1997 single malt was the runner-up for the second year in a row, and in the Top Ten for three consecutive years. Ardbeg Uigeadail moved up five spots from last year to finish third, while a Douglas Laing Director's Cut bottling of a 1991 Highland Park cask finished fourth.
Rounding out the top ten finishers:
5th Place: Glenglassaugh 30
6th Place: Bunnahabhain 25
7th Place: Balvenie 17 Doublewood
8th Place: Hunter Laing's Old & Rare Tamdhu 1990
9th Place: Kilchoman 4 Single Cask for Royal Mile Whiskies
10th Place: BenRiach 1994 Peated
Whisky Fringe is held each August in conjunction with Edinburgh's annual Fringe Festival.
Links: Royal Mile Whiskies
---
Updated August 13, 2013 –  More changes at Whyte & Mackay are taking place, according to the Sunday Herald. Chairman Vijay Mallya and fellow director Ayani Nedunghani have left the board of the United Spirits-owned Scotch whisky unit, along with John Beard, who was named CEO just last week after leaving Bacardi Brown-Forman's UK operations. Last week, Ashwin Malik stepped down as Whyte & Mackay CEO to return to India with his family.
Mallya still maintains an indirect role at Whyte & Mackay, since he continues to serve as chairman of United Spirits even as Diageo holds a controlling stake in the India-based spirits company. Mallya paid £700 million GBP (approximately $1.4 billion USD) for Whyte & Mackay in 2007, and the debt service on the loans to finance the transaction helped contribute to serious financial problems for Mallya's business empire. His Kingfisher Airlines has been grounded since October, 2012, and the Economic Times reports a consortium of Indian banks has seized the airline's corporate headquarters building in Mumbai.
The status of Whyte & Mackay under Diageo's control is uncertain, as the UK's Office of Fair Trading is looking at whether Diageo's control of United Spirits would give it an anti-competitive position in the Scotch whisky industry. An interim decision could come later this month, with the agency likely to refer the matter to the Competition Commission for final action.  Former Diageo CEO Paul Walsh indicated earlier this year before his retirement that Whyte & Mackay was surplus to Diageo's needs, and it's expected that the unit could be sold to satisfy regulatory concerns. The Business Standard reported Tuesday that Diageo will not exert any control at Whyte & Mackay or count the unit's results in its financial statements until the OFT ruling, in compliance with the pledges it made to the OFT last month. Whyte & Mackay accounts for 17% of United Spirits' annual sales, according to the report.
Whyte & Mackay spokesmen confirmed the executive changes in an email to WhiskyCast's Mark Gillespie Tuesday, but were unable to provide any additional information.  This story will be updated as more details become available.
Links: Whyte & Mackay | United Spirits | Diageo
---