Each week, we bring you the latest whisky news on WhiskyCast, but a lot can happen during the week. Now, you can keep up with whisky news as it happens here on WhiskyCast.com!
November 14, 2013 – Four wounded British soldiers leave this weekend for Antarctica, where they will compete against teams from the US, Australia, and Canada in a 335-kilometer (208 miles) race to the South Pole to raise money for Walking With The Wounded. The charity supports wounded warriors with their recovery and career development post-active duty.
Glenfiddich is releasing a special £1,000 ($1,611 USD) bottling of a 29-year-old single malt to support the South Pole Allied Challenge, with only 250 bottles to be sold worldwide. 200 will be available in the UK, and all of the proceeds from the "Spirit of a Nation" bottling will be donated to Walking With The Wounded. The UK's team will be carrying two bottles with them on their expedition, with one to be opened when they reach the South Pole. The second bottle will be signed by the team members and auctioned for Walking With The Wounded upon their return from Antarctica.  The race is scheduled to begin around December 1, and the teams are expected to take about 16 days to reach the South Pole.
The members of the three teams:
Team Glenfiddich (representing the UK): Duncan Slater, Ibrar Ali, Kate Philp, and Guy Disney. The team's guides and mentors are Conrad Dickinson, Richard Eyre, and Prince Harry.
Team Noom Coach (representing the US): Therese Frentz, Mark Wise, Margaux Mange, and Ivan Castro. Their guides and mentors are Inge Solheim, Ed Parker, and Alexander Skarsgard.
Team Soldier On (representing Australia and Canada): Heath Jamieson, Seamus Donaghue, Alexandre Beaudin Danjou, and Chris Downey. Their guides and mentors are Eric Phillips, Simon Daglish, and Dominic West.
Please join the WhiskyCast community in wishing all three teams well on what will be a truly challenging expedition.
Links: Glenfiddich | Walking With The Wounded South Pole Allied Challenge
---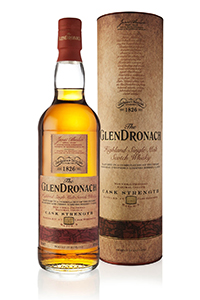 November 12, 2013 – GlenDronach is following up on the success of two cask-strength releases over the past 12 months with a third release. As with the previous two editions, this one used a combination of Oloroso and Pedro Ximenez sherry casks in its maturation.
The whisky was bottled at 54.9% ABV with no chill-filtering and no caramel coloring added. The combination of fruit and toffee notes from the Oloroso casks with spicy influences from the Pedro Ximenez casks produced what GlenDronach's Alistair Walker described in a news release as a dram bursting with beauty:
"This is another GlenDronach gem where spices mingle with the richness of the fruit to give a hugely satisfying malt to be savoured slowly during special, quiet moments. We'll continue to release our cask strength batches as long as this wonderful expression remains popular with consumers."
No details on market availability or pricing were announced.
Links: GlenDronach
---
November 12, 2013 – Buffalo Trace Distillery's latest batch of Single Oak Project Bourbons tests a complex set of variables with just 12 different bottles. The 11th batch in the series looks at three of the seven different variables tested in the Single Oak Project, focusing on warehouse type, recipe, and the size of the grain in the casks. For this release, charring level, stave seasoning, barrel entry proof, and the tree cut were all consistent — along with the maturation time.
The 12 whiskies in Batch #11 came from two different warehouses — a well-ventilated brick warehouse with wooden floors and a brick warehouse with concrete floors and limited air flow. They used three different sizes of wood grain in the staves — coarse, medium, and fine. Finally, the barrels were a mix of rye-based and wheat-based Bourbon mashbills.
So far, 132 different Bourbons have been released in the Single Oak Project since the initial batch in the spring of 2011. 60 more bottles will be released during 2014 and 2015, when the feedback from consumers will be used to select the most popular bottling from the entire series. At that point, Buffalo Trace will start producing the winning recipe under the Single Oak Project brand.
Links: Buffalo Trace | Single Oak Project
---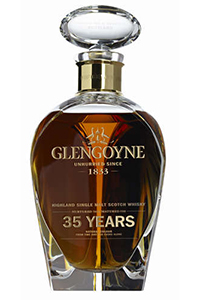 November 11, 2013 – Glengoyne Distillery is following up on the 2009 release of a 40-year-old single malt with a new 35-year-old expression. Only 500 decanters will be available worldwide, with initial availability in Europe, the Middle East, and Asia.
The distillery, which is located in Dumgoyne near Glasgow and Loch Lomond, blended several ex-Sherry casks together to create the expression. It has been bottled in bespoke crystal and gold decanters at 46.8% ABV, and will carry a recommended retail price of £2,850 ($4,260 USD).
Links: Glengoyne
---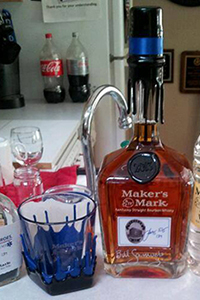 November 7, 2013 – There are no new leads in the murder of Bardstown police officer Jason Ellis, nearly 6 months after he was shot to death along Kentucky's Bluegrass Parkway on May 25 as he was picking up fallen tree limbs. Rewards for information in the case have grown to more than $100,000, and fund-raising campaigns have taken place to help Ellis's family.
Maker's Mark has joined the cause with a special bottling to raise money for Supporting Heroes, an organization that helps the families of police officers and firefighters killed in the line of duty. The bottle features black wax with a blue ribbon, along with the Bardstown Police Department's badge and Ellis's badge number. 300 bottles were produced, and sold out immediately.
Links: Maker's Mark | Supporting Heroes
---
November 6, 2013 – Brown-Forman's Collingwood distillery in Ontario set aside a batch of 100% Rye whisky 21 years ago, and that whisky has now been bottled as Collingwood Rye 21-Year-Old. The one-time release also received a period of finishing time in toasted Maple wood barrels before being bottled at 40% ABV.
The whisky will be available in limited quantities in 16 US states and Ontario, with a recommended retail price of $69.99 USD per bottle.
Links: Collingwood
---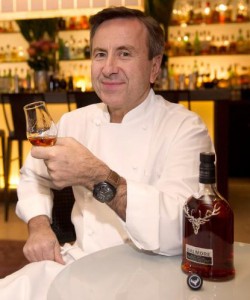 November 6, 2013 – The single malt collaboration between three-star Michelin chef Daniel Boulud and Whyte & Mackay's master whisky blender Richard Paterson is now available at whisky specialty retailers. The Dalmore Selected by Daniel Boulud had previously only been available in Chef Boulud's New York City restaurants, but 1,000 bottles have been made available for sale at a recommended retail price of $200 USD.
Paterson and Boulud worked together to select the casks for the unique expression, settling on whiskies matured in Moscatel, Madeira, and Port wine casks. The final blend was allowed to marry in ex-Sherry casks before bottling at 44% ABV. In a news release, Paterson described the collaboration as a learning experience.
"It's very easy for anyone to simply put their name on a label, but Chef Boulud went above and beyond that, giving input that truly affected the outcome of this whisky. His selection of Muscatel, Madeira and Port wine casks, for example, was a combination of woods that I have never used before when creating whiskies for The Dalmore. This creation is something totally new and different in the Scotch whisky category, an assemblage based not on my own traditional experience, but rather on the well-seasoned palate and preferences of a fine chef."
Chef Boulud launched the whisky earlier this year with a special menu at his New York restaurants pairing it with each dish, and is available by the glass at each of the six restaurants.
---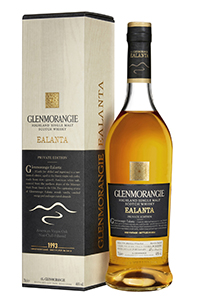 November 3, 2014 – Glenmorangie's 2013 Private Edition release, Ealanta, has been selected as the "world's best whisky" in Jim Murray's 2014 edition of the Whisky Bible. Ealanta topped Murray's ratings of 4,500 different whiskies around the world with a score of 97.5 points out of 100.
Translated from Gaelic as "skilled" and "ingenious", Ealanta was matured for 19 years in Virgin Oak casks from the forests of Missouri. It was bottled at 46% ABV, and Murray described it as "borderline perfection" in his tasting notes. In a news release issued by Glenmorangie, whisky creator Dr. Bill Lumsden described the award as validation for the research his team has done into the effects of wood on whisky.
"This is a wonderful award for us and testament to the ongoing success of our Private Edition range. It's no secret in our industry that it's the 'wood that makes the whisky' and for many years my team and I have been carrying out detailed research in this area."
Ealanta was released in limited amounts in early 2013, and may still be available through whisky specialist retailers. Mark Gillespie's tasting notes for Ealanta are available here.
Links: Glenmorangie | Jim Murray's Whisky Bible
---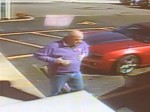 November 3, 2013 – The man shown in a surveillance camera video from a liquor store in Elizabethtown, Kentucky has come forward and met with investigators in the theft of $26,000 worth of Pappy Van Winkle whiskey.  Chris Pickett and his lawyer told Franklin County sheriff's deputies that he went into the store to ask about buying some Pappy Van Winkle Bourbon, not to sell it. Pickett was attending a wedding in South Carolina when investigators posted the video on YouTube, and arranged to meet with them when he returned to Kentucky last week.
Pickett is the principal at Bardstown High School, and while he described himself as a Bourbon collector, he told investigators he has never visited Buffalo Trace Distillery. His lawyer told the Lexington Herald-Leader that Pickett had been eating lunch at a restaurant across the street, and stopped in to see if the store had any Pappy available.
Approximately 65 cases (195 bottles) of Pappy Van Winkle's Family Reserve 20-year-old Bourbon and nine cases (27 bottles) of Pappy Van Winkle's Family Reserve 13-year-old Rye whiskey were stolen from a secured warehouse at Buffalo Trace Distillery in Frankfort. The whiskey was being prepared for shipment when the theft was discovered, and Franklin County Sheriff Pat Melton is working on the premise that the theft occurred over a period of several weeks by someone with access to the warehouse.  Melton has declined to comment on Pickett's statement, and says there are no new leads in the case.
UPDATE: On November 23, Sheriff Melton told the Lexington Herald-Leader that Pickett has been cleared as a potential suspect in the Pappy case.
Links: Old Rip Van Winkle Distillery | Buffalo Trace | Franklin County Sheriff's Department
---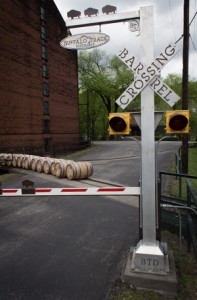 October 29, 2013 – The latest Experimental Collection release from Buffalo Trace compares a little-considered factor in the final taste of a whisky — the length of time barrel staves are allowed to dry before being made into a barrel.
15 years ago, Buffalo Trace commissioned two sets of barrels from Independent Stave Company. One set had the distillery's standard specification of 6 months of seasoning, while the second set was allowed to dry for 13 months. Both sets of barrels were filled with the standard Buffalo Trace rye-based spirit and left to mature in the same warehouse. Regular sampling from both sets showed a striking difference in flavor, according to Master Distiller Harlen Wheatley. In a news release, he said the result for the standard barrels was a Bourbon with flavors of caramel, vanilla, and oak.
"We've found the six months allows our wood to season and bring enzymes to the surface that allow the wood to produce just the right amount of tannins and wood sugars during the charring process. This allows for the alcohol to extract those flavors efficiently while aging. In this experiment, we wanted to explore the changes as the stave drying time was increased from our 'standard' six month stave drying to 13 months of stave drying time. The differences were marked, with the longer stave drying time yielding a sweet, but robust flavor."
Both sets of barrels have now been bottled as part of Buffalo Trace's Experimental Collection series, with 375ml bottles of each to be available at whisky specialist retailers starting in November at a recommended retail price of $46.35 each.
Links: Buffalo Trace
---