Each week, we bring you the latest whisky news on WhiskyCast, but a lot can happen during the week. Now, you can keep up with whisky news as it happens here on WhiskyCast.com!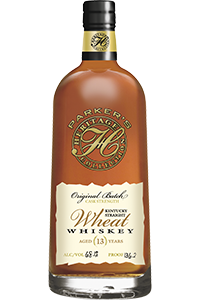 September 9, 2014 – Heaven Hill is about to begin shipping the 2014 edition in the Parker's Heritage Collection series of whiskies selected by Master Distiller Emeritus Parker Beam, and will once again donate part of the proceeds from the sale of each bottle to the ALS Association's "Parker Beam's Promise of Hope Fund." Last year's "Promise of Hope" Bourbon helped raise more than $300,000 for the fund, and Heaven Hill has pledged to donate $5 for each bottle of the 2014 edition sold. Beam was diagnosed with ALS two years ago, and while his illness has forced him to scale back his schedule, he continues to work at Heaven Hill as his health permits. However, he has added "Emeritus" to his title, and Craig Beam is now Heaven Hill's master distiller.
The 2014 edition is named "Original Batch", and is a 13-year-old straight wheat whiskey that comes from the first distillation run at Heaven Hill's Bernheim Distillery in Louisville for what eventually became Bernheim Original Straight Wheat Whiskey. In a telephone interview, Heaven Hill spokesman Larry Kass explained that the distillery had been producing wheated Bourbon for Old Fitzgerald when Heaven Hill acquired both the distillery and the brand from United Distillers in 1999.
"We had a lot of wheat in one of our silos, and Craig Beam decided in 2000 to go ahead and try a run of straight wheat whiskey with a 51% wheat formula, and we ran about 160 barrels, which was the smallest that we could do," Kass said. "We put it up on the seventh floor of Warehouse W, which is about our best warehouse there (in Bardstown), and we kind of tasted it every few months to see how it was progressing." Heaven Hill eventually released it under the Bernheim label in 2005 with no age statement, but gradually increased the age to 7 years and added an age statement to the whiskey earlier this year. The Heritage Collection release comes from the remaining barrels of that original production run that had been held back for an additional 8 years of maturation.
Listen to Mark Gillespie's interview with Larry Kass:

"Original Batch" is bottled at a cask-strength 63.7% ABV with no chill-filtering, and is the seventh edition in the annual series. It will carry a recommended retail price of $89.99 per 750ml bottle, and will be available in limited amounts.
Tasting notes will be available soon at WhiskyCast.com.
Editor's note: This story was updated to include an interview with Heaven Hill's Larry Kass. 
---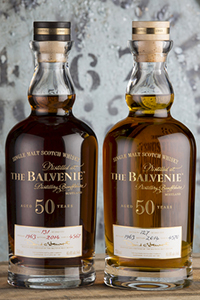 September 8, 2014 – William Grant & Sons plans to release the oldest single cask bottlings of The Balvenie single malt on record after bottling two casks of 50-year-old whisky. Both casks were filled in 1963 and bottled this year by veteran malt master David Stewart.
Cask #4567 produced 131 bottles at 45.4% ABV, while Cask #4570 produced 128 bottles at 45.9% ABV. Both bottlings are being released in a hand-crafted wood and brass case, and will carry a recommended retail price of £26,500 ($42,665 USD) at whisky specialist retailers worldwide. 15 bottles from Cask #4567 will be available in the US, according to The Balvenie.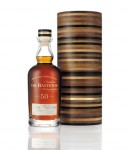 The announcement comes on the same day that Grant's announced plans to acquire the Drambuie whisky liqueur brand from the MacKinnon family for an undisclosed amount. The family-owned firm had been seen as the leading bidder for Drambuie once the MacKinnons put the brand up for sale earlier this year. The Mackinnons have owned Drambuie for nearly a century, but the brand's heritage is said to date back to 1746 when members of the unrelated Clan MacKinnon provided Prince Charles Edward Stuart, also known as "Bonnie Prince Charlie" with sanctuary on the Isle of Skye following the Battle of Culloden.
Editor's note: This story was updated to include information on US availability.
Links: The Balvenie | William Grant & Sons | Drambuie
---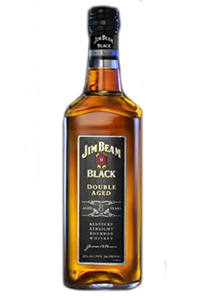 September 8, 2014 – Jim Beam will be removing the age statement from its 8-year-old Jim Beam Black Bourbon soon. Beam spokesman Dan Cohen confirmed the move in an email to WhiskyCast's Mark Gillespie this weekend, but declined to provide a reason for the change or more details on the move.
Until the 2013 introduction of Jim Beam Signature Craft 12-year-0ld Bourbon, Jim Beam Black was the oldest expression sold under the Jim Beam label. Beam has called the whiskey "double aged" because it is matured twice as long as the four years for the flagship Jim Beam White  Label Bourbon. However, the age statement has only appeared on US bottlings of Jim Beam Black, while export versions do not carry an age statement and are believed to be around six years old. It is not known whether the new US version of Jim Beam Black will be consistent with the export versions, or what other changes may be in store for the expression.
This story will be updated as more details become available.
Links: Jim Beam
---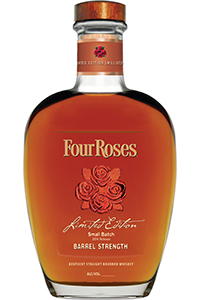 September 7, 2014 – Four Roses is releasing its annual Limited Edition Small Batch Bourbon this month in time for National Bourbon Heritage Month. As with previous editions, Master Distiller Jim Rutledge used four of the distillery's ten unique Bourbon recipes to create this year's version, with casks ranging from nine to 13 years old. This year's version is bottled at a barrel-strength 60% ABV.
"We've only scratched the surface with what we can do with our ten Bourbon recipes relative to varying flavor profiles for special releases," Rutledge said in a news release. The ten recipes vary in rye content and yeast variety, with two different mashbills of varying rye levels and five different yeast strains that produce different flavors in the final whiskey.
Around 11,200 bottles of the Limited Edition Small Batch Bourbon will be available at US retailers in mid-September.
Tasting notes will be available soon at WhiskyCast.com.
Links: Four Roses
---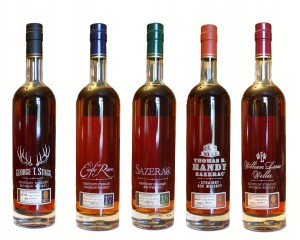 September 4, 2014 – Buffalo Trace has unveiled the five whiskies in this year's Antique Collection series of limited-edition whiskies, which will be available at selected retailers later this month. The collection includes the award-winning George T. Stagg Bourbon, bottled at 69.05% ABV from casks filled in the spring of 1998 and maintaining Stagg's tradition as an uncut, unfiltered whiskey.
The 2014 William Larue Weller wheated Bourbon is the strongest Weller in the 14 years of the Antique Collection, with a strength of  70.1% ABV from casks filled in 2002. The Thomas H. Handy Sazerac Rye, like the Stagg and Weller whiskies, is also uncut and unfiltered, and is bottled at 64.6% ABV from casks filled in 2008.
Rounding out the Antique Collection are the Eagle Rare 17-year-old Bourbon and Sazerac Rye 18-year-old whiskies. All five will sell for a recommended retail price of $80 each, and will be available in limited amounts.
Tasting notes for the Antique Collection whiskies will be available at a later date at WhiskyCast.com.
Links: Buffalo Trace | Antique Collection
---
September 4, 2014 – A management dispute is threatening the future of one of the whisky industry's most successful craft distillers, according to a report in the Waco Tribune. Majority investors in Balcones Distilling received a temporary restraining order August 22 to enforce the board's 90-day suspension against Balcones founder and head distiller Chip Tate after alleging that he "has  engaged in acts harmful to Balcones." A court hearing in the case is set for September 18 in Waco, Texas.
The report is based on publicly available court filings from attorneys for the Balcones directors that accuse Tate of threatening the life of Balcones chairman Greg Allen and hinting that he would rather burn the distillery down than let someone else run it. Tate's attorney, Peter Rusek of the Waco law firm of Sheey, Lovelace, and Mayfield, confirmed to WhiskyCast today that a response to the allegations has not been filed with the court yet. Because of that, the court filings only contain the Balcones point of view at this time. It should also be noted that the case is being heard in a civil court, and there is no report of a criminal investigation into the Balcones claims.
Tate founded Balcones in 2008, and took on additional investors last year to help fund construction of a new $10 million distillery in a historic Waco building. Since then, board members have accused Tate of missing important meetings and taking other unspecified actions that led to his suspension and the restraining order. The court order bans Tate from the Balcones facilities and communicating with employees, suppliers, and the media, along with a ban on using the distillery's social media accounts, credit and debit cards. Court records indicate the company has accused Tate of refusing to reimburse almost $15,000 in personal charges to a company credit card.
Tate's whiskies have received wide acclaim in the whisky industry, and he has become regarded as one of the leaders of the craft distilling movement. Balcones whiskies were among the first US-produced craft whiskies to be exported to Europe, and have won awards in international competitions.
In an email response to questions submitted today, Balcones spokesman and brand ambassador Winston Edwards said it would not be appropriate to comment on "ongoing personnel discussions" about the accusations against Tate and his future with Balcones. He said there will be no change in plans for the new distillery.
"The owners are absolutely committed to the distillery expansion and to the team here at Balcones. So much so, that they are investing more than double of what was originally proposed when they started working with the company 18 months ago – stay tuned, we'll keep you posted on our continued progress."
Edwards said Jared Himstedt, who was one of the original Balcones employees under Tate, remains as Production Manager and distiller, and will lead the distillery's blending team for the present time.
This story will be updated as more details become available.
Editor's note: This story has been updated to include comments from Balcones, along with the confirmation from Chip Tate's attorney that a formal response to the Balcones allegations has not yet been filed with the court. The story is based on the Waco Tribune's reporting of allegations that appear in court filings. Court filings often represent only one side of a story, and WhiskyCast has not been able to review the filings directly. Civil cases generally allow each party several days to file a response to filings made by other parties. 
Links: Balcones Distilling
---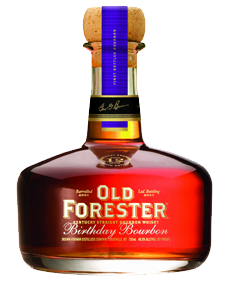 September 2, 2014 – This day marks what would have been Brown-Forman co-founder George Garvin Brown's 168th birthday (September 2, 1846), and for the 14th year, the company is releasing its annual edition of Old Forester Birthday Bourbon to mark the occasion. "Old Forester is the only bourbon still in existence today that was produced before, during and after Prohibition by its original distiller," said Master Distiller Chris Morris in a news release. 
The Birthday Bourbon comes from a single day's production at the Brown-Forman Distillery in Louisville selected by Morris. This year's version has been bottled at 48.5% ABV (97 proof), and will be on sale starting this month at US retailers with a recommended retail price of $59.99.
Links: Old Forester
---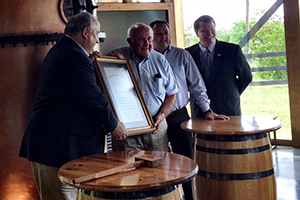 September 2, 2014 – Not much happens around Wild Turkey Distillery without longtime Master Distiller Jimmy Russell knowing about it, but his friends and colleagues managed to surprise the 79-year-old "Buddha of Bourbon" with a special luncheon at the distillery's visitors center today. Russell was honored with a lifetime honorary membership in the Kentucky Distillers Association, becoming only the sixth person to receive such an honor. The KDA had already inducted Russell into the Kentucky Bourbon Hall of Fame as part of its initial class in 2001.
"If there was a Mount Rushmore of Bourbon, Jimmy Russell would be one of the first faces on it," KDA President Eric Gregory said in a news release. "We are proud that he joins this elite group and welcome his continued service to the KDA, to our timeless craft and to our beloved Commonwealth." Russell has been active as a KDA director for the last 36 years, and currently serves as Wild Turkey's alternate director on the board.  The previous lifetime membership recipients include James Bigstaff O'Rear of Schenley Distilleries (1965), Charles King McClure of Stitzel-Weller Distillery (1968), Dr. Frank Kraus of Barton and Jim Beam (1979), T. William (Bill) Samuels Sr. of Maker's Mark (1982) and Bill Samuels Jr. of Maker's Mark (2011).
Wild Turkey has been celebrating Russell's 60th anniversary at the distillery with a number of special events in recent months. Today's luncheon also featured the premiere of a 15-minute documentary film honoring Russell.
Last month, Wild Turkey released a limited edition Diamond Anniversary Bourbon created by Eddie Russell, Jimmy's son and Wild Turkey's Associate Master Distiller.
---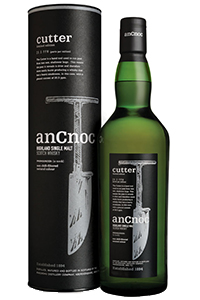 September 2, 2014 – anCnoc is building on the Peaty Collection range introduced earlier this year with the introduction of Cutter, the Knockdhu Distillery's most heavily-peated expression on record. The Inver House-owned brand released three peated malts earlier this year in various markets, with phenol levels for Rutter, Flaughter, and Tushkar ranging from 11 to 15 parts per million. Cutter is peated at 20.5 parts per million, and the company noted in a news release that the measurement comes from the final whisky as opposed to phenol measurements of new make or malted barley.
Cutter will be available in the UK, Europe, Australia, Canada, and other key global markets with a recommend retail price of £52 ($85 USD) starting this month, with availability in the US to be confirmed at a later date.
Links: anCnoc
---
September 2, 2014 – Planning permission has been granted for Dublin's second new whiskey distillery this year, with the Dublin Whiskey Company receiving approval for a €10 million project on Mill Street in the city's historic Liberties district. Construction is expected to start in early 2015 to renovate a historic building once used as a brewery and distillery, with production expected to begin by the end of 2015.
The company's founders, Marie Byrne, Edmond O'Flaherty, and Pat O'Brien, are still working on the financing package for the project, which will receive some government support according to a news release. Noted whisky consultant Dr. Jim Swan has signed on to serve as master distiller for what is expected to become a range of single pot still and single malt Irish whiskies from the distillery, which is projected to have an annual capacity of two million bottles. The project will also include a visitors center projected to attract 75,000 guests annually.
Construction is underway on Dublin's other distillery, the Teeling Whiskey Company distillery in Newmarket Square. That distillery is scheduled to begin production by the end of the year.
Links: Dublin Whiskey Company
---