Each week, we bring you the latest whisky news on WhiskyCast, but a lot can happen during the week. Now, you can keep up with whisky news as it happens here on WhiskyCast.com!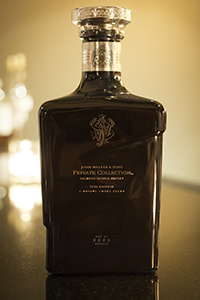 October 10, 2014 – Diageo has has released the latest in a series of high-end John Walker & Sons blended Scotch whiskies, with the US arrival of the John Walker & Sons 2014 Private Collection series. 8,888 decanters will be available worldwide, with a recommended retail price of $850 each, placing the Private Collection price-wise between the King George V edition of Johnnie Walker Blue Label and the John Walker & Sons Odyssey edition released last year.
The initial release in what will become an annual series comes from a group of unusual casks blended and set aside by Johnnie Walker master blender Dr. Jim Beveridge years ago with no definitive plans in mind for them. During a media tasting Thursday night in New York, Diageo's Ewan Morgan explained Beveridge's experiment with blending a group of malts from a variety of casks into a set of "re-juvenated" ex-Bourbon casks that had been re-charred for an undisclosed period of time. Eventually, the whisky was transferred to older "holding casks" that would have a minimal impact on the blend until Beveridge was ready to use it. Those casks were then blended with grain whiskies aged originally in first-fill ex-Bourbon casks and later in European Oak, along with smokier malts presumed to come from Caol Ila and Lagavulin.
The final blend was bottled at 46.8% ABV, and will be available at whisky specialist retailers.
In addition, Diageo's annual Classic Malts Special Releases series of single malts from a selection of the company's 28 malt whisky distilleries is working its way to retailers. The 2014 lineup includes the traditional bottlings from Port Ellen and Brora (both 35-year-old whiskies distilled in 1978), a 38-year-old Singleton of Glendullan from 1975, and a 30-year-old Caol Ila from 1983. The more esoteric expressions in this year's lineup include rare bottlings from Strathmill and Benrinnes, along with the unusual Clynelish Select Reserve. This expression carries no age statement, but was blended by Beverage from casks at least 15 years old.
Listen to Mark Gillespie's interview with Diageo's Colin Dunn

Pricing ranges from £80 GBP ($128.50 USD) for a cask-strength Lagavulin 12-year-old to £2,200 GBP ($3,534 USD) for the Port Ellen expression, which will have 2,964 bottles available worldwide. Availability for the 11 expressions in the series will differ by market.
Links: Johnnie Walker | Classic Malts 
---
October 9, 2014 – 14-year Morrison Bowmore veteran Mike Keiller has stepped down as the company's chief executive in the wake of the Scotland-based unit's full absorption into Beam Suntory. Keiller was joined by non-executive director John McLaren, according to The Spirits Business. In addition, Just-Drinks.com reports finance director Douglas Crawford and operations director Andrew Rankin will be leaving the company, citing a Beam Suntory spokesperson as saying both will move on over the next several months "as part of an organisational transition." Mick Ord, who heads up Scotch and Irish whiskies for Beam Suntory, will be in charge of day-to-day operations according to the report.
Crawford is a 24-year veteran of Morrison Bowmore, and has been finance director since 2000. Rankin has served as master blender for some of the company's most-prized whiskies, including the Bowmore Trilogy release of 2007-2009, and supervised production operations at the company's Bowmore, Auchentoshan, and Glen Garioch distilleries.
Last week, Morrison Bowmore Distillers, Mozart Distillerie, and Louis Royer were moved from Suntory Holdings into Beam Suntory, which was created earlier this year by Suntory's $16 billion acquisition of Deerfield, Illinois-based Beam, Inc. Company officials said at the time the deal was completed May 1 that the new unit would assume management of the existing Suntory-controlled spirits portfolio by the end of 2014. Previously, the three European units were managed as standalone businesses with minimal oversight from Suntory headquarters in Tokyo. Now, their management teams will report to Beam Suntory's executives in Deerfield led by CEO Matt Shattock.
Beam Suntory executives have not given specifics on how Morrison Bowmore's operations will be merged with Beam's existing Scotch whisky production unit, which includes the Laphroaig and Ardmore distilleries and single malt brands along with the Teacher's blended Scotch brand.
Additional changes are already being made in the marketing area. Longtime US-based Laphroaig/Ardmore global brand ambassador Simon Brooking has taken on additional responsibility for representing the Morrison Bowmore single malts. In addition, a long-planned relocation to New York City for Morrison Bowmore Malt Master/brand ambassador Iain McCallum was scotched, with McCallum remaining in Glasgow to serve as a brand ambassador representing Beam Suntory's Bourbon portfolio in Europe and Asia. McCallum was in the final stages of receiving a US work permit and preparing to relocate from Glasgow to New York when he was reassigned two weeks ago. While Beam Suntory has not issued a statement on these changes, both men have announced them at brand appearances and via social media.
This story will be updated as more information becomes available.
Editor's note: This story was updated with additional information on the pending departures of Douglas Crawford and Andrew Rankin. 
Links: Beam Suntory
---
October 9, 2014 – Here's an update on some of the new whiskies released over the last week around the world:
Nikka: Nikka is adding to a new range of blended whiskies under "The Nikka" label that include age statements for the first time. Until now, age statements had been used only on Nikka's single malts from the Yoichi and Miyagikyo distilleries. The Nikka 12-year-old was launched last week in Japan, and joins The Nikka 40-year-old as the second expression in the range, which will only be available in Japan and select European markets for now.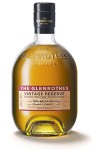 The Glenrothes/Berry Bros. & Rudd: In addition to the second edition of the 1992 Vintage announced in mid-September, the Berry Bros. & Rudd-owned single malt is adding a new Vintage Reserve edition to the range. The whisky carries no age statement, but is a blend of Glenrothes casks from ten different years, including 1989, 1992, 1997, 1998, 2000, 2001, 2004, 2005, 2006, and 2007. Vintage Reserve will debut in Taiwan in November with a recommended retail price of $1,200 TWD ($39.50 USD), and will appear in other global markets starting in 2015.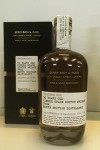 In addition, Berry Bros. & Rudd released a new Exceptional Casks series Friday with two different 1972 Glenlivet single casks, a 1977 "overproof" Jamaican rum, and what may well be the oldest single grain bottling on record, a 50-year-old North British grain whisky from two casks filled in 1962. The whisky is bottled at 58.9% ABV, with 472 bottles available at a price of £500 GBP ($806 USD). The 1972 Glenlivet casks are priced at £650 GBP ($1,050 USD) each, with 170 bottles of Cask #1072 (53.2% ABV) and 40 bottles of Cask #1081 (46.1% ABV).
Listen to Mark Gillespie's interview with Berry Bros. & Rudd's Doug McIvor:

Girvan: The single grain range from William Grant & Sons' Girvan grain distillery has been expanded to four expressions with the launch this weekend of The Girvan Proof Strength at The Whisky Show in London. The whisky is bottled at 57.1% ABV (the traditional British 100 Proof strength), and will be available in the UK starting in November at a recommended retail price of £75 GBP ($121 USD), with availability in Europe, Asia, and the US beginning in 2015. The Girvan Proof Strength joins the original Girvan 25-year-old expression launched last year at The Whisky Show, along with the 30-year-old and No. 4 Apps versions released earlier this year.
Listen to Mark Gillespie's interview with Kevin Abrook of William Grant & Sons:

Arran: Arran has added two new expressions to its Machrie Moor range of peated whiskies, including the first-ever cask-strength version bottled at 58.4% ABV. The fifth edition of the standard Machrie Moore is also available starting this week, with 12,000 bottles available at a recommended retail price of £41.99 GBP  ($68 USD). Only 6,000 bottles of the cask-strength version will be available, with a recommended price of £49.99 ($81 USD).
Bunnahabhain: The Islay distillery has released a new travel-retail edition, Eirigh na Greine, which is Gaelic for "Morning Sky." The whisky uses malts of various ages with a heavy emphasis on red wine casks, and is bottled at 46.3% ABV. Pricing and initial market availability was not announced. 
Kilchoman: Also from Islay, Kilchoman has released its first cask-strength expression for regular release. The distillery has bottled single casks at cask-strength before, but Kilchoman Original Cask Strength is blended from five-year-old casks. It will be available over the next several months in the UK and all of Kilchoman's export markets. Pricing was not announced.
Canadian Club: Canadian whisky has been known as "Rye" for generations, even though most Canadian whiskies are made with very little actual rye content. Canadian Club is releasing a limited-edition 100% Rye whisky distilled at Beam Suntory's Alberta Distillers distillery in Calgary. The whisky is bottled at 40% ABV, and will be available exclusively in Canada for now with a recommended retail price of $30 CDN ($27 USD).
The Macallan: The Macallan has introduced a new Rare Cask expression in the US market. The whisky carries no age statement, and is the first expression from The Macallan in many years in the US market without an age statement other than the now-discontinued Cask Strength expression. The Macallan's Bob Dalgarno created the blend for Rare Cask using Sherry-cask matured malts exclusively. The Macallan Rare Cask is bottled at 43% ABV, and will be part of the distillery's core range with a recommended retail price of $300 (750ml bottle).
New Zealand Whisky Company: The long-closed Dunedin distillery has yielded its oldest bottling yet, a 25-year-old single malt from ex-Bourbon casks selected by New Zealand Whisky Company's blender Kay Hansen. The whisky made its international debut over the past two weekends at Whisky Live Paris and The Whisky Show in London. Only 484 500ml bottles are available. Pricing was not announced.
Tasting notes for many of these whiskies will be available soon on the WhiskyCast web site.
Links: Nikka | The Glenrothes | Berry Bros. & Rudd | William Grant & Sons | Arran | Bunnahabhain | Kilchoman | Canadian Club | The Macallan | New Zealand Whisky Company
---
October 2, 2014 – Scottish police and safety investigators are looking into a fatal accident Tuesday at the long-closed Parkmore Distillery in Dufftown. According to The Scotsman, a contractor working on the roof of a Parkmore warehouse died when he fell through the roof. Paramedics were unable to revive the victim, who has not been identified.
Parkmore closed in 1931 because of problems with the distillery's water supply, but its maturation warehouses are currently being used by Edrington to store casks for use in the company's various whisky brands, including The Macallan, Highland Park, and The Famous Grouse. A company spokesman told The Scotsman "we are shocked and saddened by this tragic incident and our thoughts and sincere sympathies are with the man's family. The safety of our employees and the contractors who work with us is paramount to Edrington and we are cooperating fully with the relevant authorities as they continue their investigations."
Links: Edrington 
---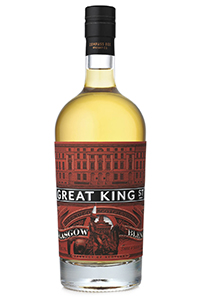 September 30, 2014 – Compass Box has introduced the second permanent expression to its Great King Street range of blended Scotch whiskies with the debut of Great King Street Glasgow Blend this past weekend at Whisky Live Paris. The whisky is a blend of 67% malts from Benrinnes, Laphroaig, and Clynelish distilleries and 33% single grain from the Cameronbridge grain distillery near Edinburgh, and will be available in the UK, Europe, and the US starting in October.
Compass Box founder John Glaser created the blend with an eye to the malt-rich smoky blends popular in Glasgow during the late 19th Century. Glasgow Blend joins the Artist's Blend in the permanent Great King Street lineup, along with the limited-edition New York City blend released in late 2012. The whisky is bottled at 43% ABV, and will carry a recommended retail price in the US of $45 per 750ml bottle. The UK and Europe will get a 500ml bottle priced at £29.50 or €36 with a total of 18,000 bottles to be available during the first year.
Links: Compass Box
---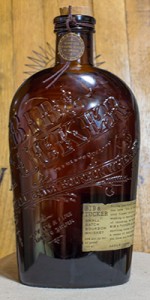 September 29, 2014 – 35 Maple Street, a California-based spirits company headed by August Sebastiani of the legendary California winemaking family, has finally entered the Bourbon business with the launch of Bib & Tucker Small Batch this week. 35 Maple Street is most well known for its Masterson's range of Canadian whiskies, which have won a number of honors in the Canadian Whisky Awards and other competitions. However, the company has been working on launching Bib & Tucker for more than 18 months. As first reported by WhiskyCast in May of 2013, much of the delay has been caused by problems in sourcing the custom glass bottles for the whisky. The amber bottles include custom embossing, and 35 Maple Street chief operating officer Richard Zeller told WhiskyCast's Mark Gillespie that there had been a number of issues in producing the bottles.
At that time, Zeller had described Bib & Tucker as an eight-year-old Bourbon from an undisclosed Tennessee distillery. However, the version released this week in New York City, Los Angeles, San Francisco, and other major US cities along with Sweden and Switzerland is labeled as a six-year-old Bourbon bottled at 46% ABV with no reference to any specific state. The whiskey is being bottled for 35 Maple Street at the Kentucky Artisan Distillery in Crestwood, Kentucky, but that distillery has only been producing whiskey for about a year and is not the source of the spirit. 35 Maple Street does not own a distillery of its own and sources its spirits from a number of distilleries.  The company is a unit of August Sebastiani's The Other Guys wine company, and is not related to the Sebastiani Vineyards and Winery in Sonoma County, which family members sold in 2008.
Bib & Tucker gets its name from what was often referred to in pioneer days as "bib and tucker" clothing, usually reserved for special occasions. The whiskey will carry a recommended retail price of $59 USD per 750ml bottle.
Tasting notes for Bib & Tucker will be available soon at the WhiskyCast web site.
Links: 35 Maple Street
---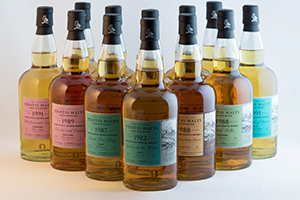 September 29, 2014 – Edinburgh-based Wemyss Malts has released a new batch of single cask Scotch whiskies, with a dozen bottlings spanning the entire range of Scotland's whisky-producing regions along with a single grain from Invergordon. The whiskies will be available at whisky specialist retailers in the UK, Europe and Asia with prices ranging from £70 to £220 per bottle.
The names of the whiskies are selected based on their individual tasting notes as described by noted whisky writer and consultant Charles Maclean, who leads the Wemyss Malts tasting panel:
 Vintage Strawberry Punnet:  1988 Invergordon Single Grain
Sweet Peat Posy: 1987 Bowmore (Islay)
Aniseed Pastille: 1996 Bowmore (Islay)
Thread of Smoke: 1991 Bunnahabhain (Islay)
Smoke on the Water: 1982 Caol Ila (Islay)
Floral Trellis: 1988 Tormore (Speyside)
In a Bluebell Wood: 1995 Glen Grant (Speyside)
Summer Fruit Cup: 1998 Auchentoshan (Lowlands)
Cayenne Cocoa Bean: 1997 Clynelish (Highlands)
Bench with a Sea View: 1997 Clynelish (Highlands)
Peaches and Cream: 1989 Glen Garioch (Highlands)
Blackcurrant Coulis: 1991 Blair Athol (Highlands)
The number of bottles available for each expression was not disclosed.
Links: Wemyss Malts
---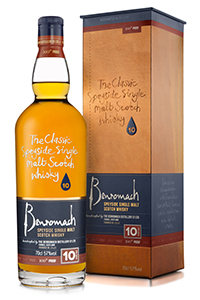 September 28, 2014 – Gordon & MacPhail is expanding the range of single malts available from its Benromach Distillery in Speyside with the release of Benromach 100 Proof. The name (and the whisky) are based on the old Imperial proof measurement, in which 100 Proof translates to 57% ABV. The whisky is a 10-year-old malt, and will use the same newly-designed packaging that made its debut earlier this year with the regular Benromach 10 Year Old expression.
Gordon & MacPhail has not specified which markets will receive the new expression first, but it is likely to make its debut in the UK and other European markets. Pricing has not been announced.
Meanwhile, Hunter Laing and Company has released its first new range since Stewart Laing founded the independent bottler following his split with brother Fred Laing last year. Highland Journey is a blended malt bottled at 46.2% ABV. As the name indicates, the malts used in the blend come from Highland distilleries. Pricing and availability are not available, but we expect more information on this whisky over the next several days.
Editor's note: This story was updated to correct an error. The Benromach 100 Proof is a 10-year-old whisky. 
Links: Benromach | Hunter Laing and Company
---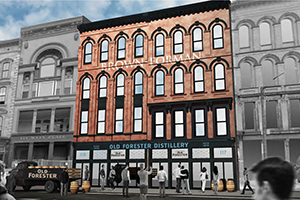 September 25, 2014 – Brown-Forman will expand its distilling capacity by returning to the company's roots, with plans to turn two Whiskey Row buildings that originally housed Brown-Forman operations into a new Old Forester Distillery. The $30 million dollar project will occupy buildings that served as offices and maturation warehouses before Prohibition, and is expected to be completed in the fall of 2016. The buildings had been used for a variety of purposes until they were abandoned in the 1980's, but will be completely rehabilitated as part of the construction project. The site is located at 117 and 119 West Main Street, near the Interstate 65 bridges and between the KFC-Yum! Center arena and the Louisville Slugger Field baseball stadium.
"To tour these buildings with hard hat and flashlight and know that these wooden floors and these walls were what our industry was like 100-plus years ago and just imagine all of the activity that went on is really neat," Brown-Forman Master Distiller Chris Morris said in a telephone interview. "It's going to be great to see it brought back to life." Brown-Forman reacquired the buildings several years ago, and plans for the new distillery have been quietly in the works since that time.
Listen to Mark Gillespie's interview with Chris Morris:

Old Forester is currently distilled at the Brown-Forman Distillery located on Louisville's west side, along with Early Times and most of the whiskey used for Woodford Reserve. The brand has seen double-digit growth in recent years, according to Brown-Forman, and Morris said the new distillery will essentially double production of Old Forester with the equivalent of 100,000 nine-liter cases of whiskey a year at full production. The new distillery will augment Old Forester production at the current Dixie Highway facility, but will also include a visitors center and tours not currently offered at the Brown-Forman Distillery. The distillery will include a "barrel-raising" cooperage using components trucked over from the Brown-Forman Cooperage on the city's south side, along with complete distilling, maturing, and bottling facilities on-site.
Ground-breaking is expected in early 2015, according to Morris. Preliminary work to stabilize the buildings has already begun, but final permits for the project are still being sought. As with all of the historic Whiskey Row buildings from the pre-Prohibition period, no distilling was ever done at the site, but the neighborhood was home to blending, maturation, and bottling work as well as serving as the headquarters for Brown-Forman and other whiskey companies of the time.
Brown-Forman has already received approval for up to $1.3 million dollars in tax rebates and incentives from the Kentucky Economic Development Finance Authority. The project will also be eligible for tax credits under a new state law approved earlier this year that allows whiskey companies to claim a credit against their Kentucky corporate income taxes against the local "ad valorem" taxes they pay on maturing barrels of whiskey, as long as the credits are reinvested on capital projects within the state.
Links: Brown-Forman | Old Forester
---
September 24, 2014 – Laphroaig Distillery will celebrate its 200th anniversary in 2015, and Beam Suntory plans several new expressions to debut during the year of celebrations along with a new event on Islay for members of the Friends of Laphroaig affinity group. The official announcement came today in Stockholm, Sweden as part of the annual Laphroaig Live webcast, as distillery manager John Campbell announced that the Laphroaig 15-year-old expression will return in early 2015 along with new 21 and 32-year-old expressions and hinted at several others while giving no details.
Laphroaig replaced the 15-year-old expression with an 18-year-old version several years ago, but global brand ambassador Simon Brooking said today during a webcast viewing party in Philadelphia that the decision to revive the expression was based largely on consumer interest. "There's been a lot of demand for the 15-year, so we're bringing that one back and I'm really excited about that…a beautiful whisky, a lot of fans of the 15-year." There will also be a very limited 32-year-old Laphroaig, along with a new 21-year-old version that will mark the 21st anniversary of the Friends of Laphroaig.
The affinity group has more than 630,000 members worldwide, and while Laphroaig will continue to welcome them during its annual day as part of the Islay Festival of Malt & Music next May, the distillery is working on a separate event to mark the 200th anniversary that will be held later in the year. Brooking said it would be logistically difficult to hold a major celebration as part of the "Feis Ile" – which already taxes Islay's infrastructure with thousands of visitors during the final week of May.
"For many folks who are coming across, accommodations and travel to and from the island are already booked, so it's going to be very difficult," Brooking said. "We're currently in the process of finalizing another month when we'll have a separate Friends of Laphroaig event to celebrate the 200-year anniversary, which actually we are planning on becoming an annual event. We have so many Friends of Laphroaig that we could support a separate FoL event from the Islay Festival itself."
Listen to Mark Gillespie's interview with Simon Brooking:

As Brooking said, details are still being worked out, but it is likely that the new event would be scheduled for August or September of 2o15. During the Laphroaig Live webcast, John Campbell all but confirmed that next year's webcast will come from the distillery on Islay. The series began in 2007 with a live webcast from the distillery, and has been produced each September in locations around the world ranging from Kentucky's Maker's Mark Distillery (which supplies the ex-Bourbon casks used to mature Laphroaig) to Australia.
Links: Laphroaig
---