Each week, we bring you the latest whisky news on WhiskyCast, but a lot can happen during the week. Now, you can keep up with whisky news as it happens here on WhiskyCast.com!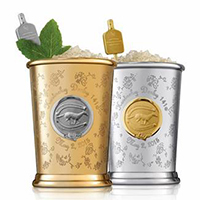 April 15, 2015 – Woodford Reserve has been the official Bourbon of the Kentucky Derby for the last ten years, and is kicking off its annual $1,000 Mint Julep charity campaign ahead of the 141st running of the Derby at Churchill Downs on May 2. The annual campaign has raised more than $410,000 for equestrian-related charities, and will benefit the Wounded Warrior Equestrian Program this year.
This year's sterling silver Mint Julep cup was designed by fashion designer Billy Reid and produced by Louisville silversmiths From The Vault. 90 "Victory Cups" are available to purchase online through April 30 for $1,000 each, with 10 gold-plated "Winner's Circle Cups"  available for $2,500 each. Each cup comes in a hand-crafted oak box designed by Christian Fecht and lined with fabric designed by Billy Reid. The campaign also includes bowties and neckties made from the same fabric available through Billy Reid stores and the fashion brand's web site.
The cups must be picked up at Churchill Downs on Derby Day, and will come with a new Mint Julep recipe created by New York-based bartender Pamela Wiznitzer of The Dead Rabbit:
2 ounces of Woodford Reserve Double Oaked Bourbon
.75 ounce Coconut Palm Sugar Syrup
6-8 chocolate mint sprigs
Candied orange and lemon slices for garnish
Powdered sugar
Combine ingredients and shake with the mint. In the Julep glass, place 3 sprigs of the mint at the bottom and top with crushed ice. Strain over crushed ice into the julep glass and insert a metal spoon straw. Top with a mint sprig, candied orange/lemon slices, and powdered sugar.
Links: Woodford Reserve Mint Julep Cups | Woodford Reserve | Wounded Warrior Equestrian Project | Billy Reid
---
April 10, 2015 – Backers of a move to repeal Tennessee's state "whiskey law" have given up on hopes to repeal the two-year-old law this year, but will try again next year. The "Tennessee Whiskey Law" passed in 2013 requires distillers to meet essentially the same production standards required for Bourbons and use the "Lincoln County Process" of charcoal filtering in order to be able to use "Tennessee Whiskey" on their labels. The repeal drive was led by several small distillers, along with the Koch Brothers-backed Americans for Prosperity activist group, and their repeal bill had been scheduled for committee votes in both the Tennessee House and Senate Tuesday before the decision to pull the bill from the agenda and try to build more support before the next session.
"Clearly we were happy with the outcome…we're hoping that this will be the last year that we have to fight it," said Jack Daniel's master distiller Jeff Arnett in a telephone interview. The original law was passed after heavy lobbying from Jack Daniel's owner Brown-Forman, which wanted to enshrine the standards it uses for its Tennessee whiskies in state law as a way to keep the "Tennessee Whiskey" brand from being diluted as more distilleries open in the state.
Arnett cited support from the Tennessee Distillers Guild for keeping the new law in place. The Guild was formed after the law passed, and while its membership is made up primarily of craft distillers producing moonshine, members include Diageo's George Dickel Distillery, Corsair Artisan Distillery, and Pritchard's Distillery as well as Jack Daniel's. The four distilleries produce almost all of the aged Tennessee Whiskey on the market, though Jack Daniel's remains by far the market leader as one of the world's best-selling whiskies with annual sales of more than 11 million cases globally.
While Diageo had criticized the law after its passage and fought last year for repeal or modifications, the leading critics this year were Full Throttle Distillery partners Michael Ballard and Jesse James Dupree. The two wanted to make "Trimble Tennessee Whiskey" at their distillery in Trimble, Tennessee, but say they can't use that name because they don't want to make their whiskey the way the state law demands. Ballard told the Associated Press that Brown-Forman was trying to "bully" smaller distillers into complying with their demands and accused the industry leader of buying support from craft distillers by supplying them with barrels. Dupree, who also bottles his own Jesse James brand of whiskey and is best known for performing with the band Jackyl, has promised to put plans to build his own distillery in Trimble on hold until the law is repealed.
Links: Jack Daniel's | Tenneseee Distillers Guild
---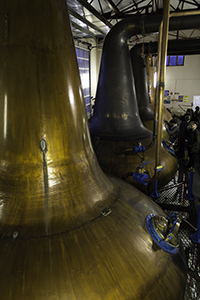 April 1, 2015 – For the second consecutive year, Scotch Whisky exports declined on an annual basis in 2014, according to new figures released today by the Scotch Whisky Association. Data from HM Revenue & Customs shows the value of Scotch exports fell 7% to £3.945 billion ($5.863 billion USD), while the overall volume of exports fell by 3% to the equivalent of 1.19 billion 70cl (40% ABV) bottles. SWA executives give several reasons for the drop in sales, including political and economic volatility in some emerging markets, consolidation in developed markets, and changes in inventory levels.
The US market, traditionally the largest export market by value, is a key example of the latter. 2014 exports to the US fell by 9% to £748 million ($1.1 billion USD). However, data reported by the Distilled Spirits Council of the United States in February showed Scotch Whisky sales only dropped by 1% during 2014. The difference is due to distributors and retailers depleting inventories shipped during 2013 and not replacing it as quickly with new shipments from Scotland.
The decline in exports to the US was offset somewhat by increased exports to other key markets. France, which is traditionally the largest export market by volume and second to the US by value, saw a 2% increase in exports by volume and 3% by value as the French market recovered from a 2012 tax hike on spirits that led to declines during 2013. Spain and Japan both saw increased exports for the first time in several years, while India's 150% tariff on imported spirits didn't appear to impact Scotch Whisky exports with a 30% gain in volume over 2013. However, exports to Singapore were off by 41% – critical as the Asian city-state is an important shipping hub for China and other Pacific Rim markets. Direct shipments to China were also affected by the government's austerity measures, with the value of exports falling by 23%.
SWA executives stressed the need for additional free trade agreements as a key to boosting Scotch Whisky exports, citing South Korea as a specific example. The end of tariffs on imported spirits mandated in that country's free trade pact with the European Union led to increased exports (£117 million total) in 2014 for the first increase since 2010. Similar agreements are in the works with Vietnam, Colombia, Peru, and Canada. In a news release, SWA chief executive David Frost urged the UK Government and EU leaders to press for additional free trade agreements worldwide.
"Economic and political factors in some important markets held back Scotch Whisky exports in 2014 after a decade of strong growth. It shows that the industry's success cannot be taken for granted and that we must continue to argue for more open markets and ambitious trade deals that tackle barriers to market access. The long-term fundamentals remain strong, with consumers in emerging markets wanting to buy Scotch Whisky as a high-quality and authentic product with a strong reputation and clear provenance. This drives the strong investment in Scotch Whisky production in Scotland and the significant interest in entering the sector."
The top three export markets by value did not change from 2013 to 2014, with the US, France, and Singapore holding their positions. Taiwan leapfrogged Spain and Germany to take fourth place, while Spain fell to fifth and Germany fell out of the top five to sixth place. In volume rankings, France, the US, India, Brazil, and Spain remain the top five export markets.
Links: Scotch Whisky Association 
---
March 31, 2015 – The Glenmorangie Company has sold the Scotch Malt Whisky Society to a group of investors led by the Society's current executives for an undisclosed sum. The Society was founded in 1984 and has both owned and franchised chapters in 19 countries with more than 25,000 members. It is one of the largest independent bottlers of Scotch whisky, releasing around 350 different single cask bottlings for sale to members each year. The sale also includes the Society's member rooms at The Vaults in Leith, Edinburgh, and London.
Managing Director Paul Miles told The Scotsman that more than half of the ownership will be in Scottish hands, and all of the current management team are part of the investor group. "There's a small amount of international investment, and because we're growing so fast internationally that's an asset. Our biggest growth area remains the US, but beyond that our key markets include Taiwan, Japan and China."
In a news release, Glenmorangie president and CEO Marc Hoellinger called the move part of the company's strategy to focus on its core Glenmorangie and Ardbeg single malt Scotch whisky brands. The LVMH-owned company has sold off other distilleries and most of its blended Scotch business in recent years, and left the blending business completely in January when it discontinued production of its Baillie Nicol Jarvie blend. Glenmorangie acquired the SMWS in  2004.
This story will be updated with additional information as needed.
Links: Scotch Malt Whisky Society | The Glenmorangie Company 
---
Updated April 1, 2015 – Bacardi, the Bermuda-based and family-owned wine and spirits giant, is taking a major step into the Bourbon sector with the acquisition of Angel's Share Brands, the parent company of Angel's Envy Bourbon. Both companies are privately held, and the deal closed without fanfare on Friday (March 27).  No purchase price was disclosed, but in a Bacardi news release, company executives indicated that Angel's Share and its Louisville Distilling Company unit will continue to operate as a standalone division within Bacardi.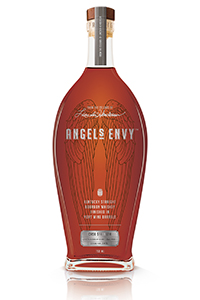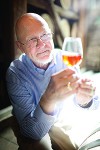 Bacardi had owned a minority stake in Angel's Share Brands since the company was created in 2006 when former Brown-Forman Master Distiller Lincoln Henderson, his son Wes, and a group of investors joined forces to start creating a new Bourbon. "They participated actively on our board, and were great partners to consult on all kinds of things related to the industry," Wes Henderson said in a telephone interview with WhiskyCast's Mark Gillespie. Henderson said discussions about a sale began several weeks ago, and Bacardi was the first company considered as a potential partner.
"We really approached this from the standpoint of who would be the best partner going forward, and the best partner didn't just necessarily mean the partner with the deepest pockets, it meant the partner that shared our vision, that had an appreciation for how we've grown the brand, and shared the determination that we're going to continue to grow the brand the same way. You know, the Bacardi family, five generations in the business…there's no better family business in the industry, and everything we've done has been centered so much around family that this was really a big thing that we considered when we were talking about selling the company."
In 2006, the Hendersons were able to source Bourbon from an undisclosed Kentucky distillery, and Lincoln Henderson began experimenting with Port casks to add a unique flavor to the whiskey. The first batch of Angel's Envy was released in 2010, and there are currently three expressions of Angel's Envy: the original Port cask-finished Bourbon, a cask-strength version released annually, and Angel's Envy Rye finished in Rum casks. Ironically, even though Bacardi was a partner in the brand, the Rum casks used for Angel's Envy Rye came from another Caribbean Rum producer. Henderson suggested that might change in the future following the acquisition, but made no commitment.
Bacardi is adding Angel's Envy to a portfolio that includes Dewar's blended Scotch, along with the recently introduced Last Great Malts of Scotland single malt range including whiskies from Aberfeldy, Craigellachie, Aultmore, MacDuff (Deveron), and Royal Brackla distilleries. In the news release, Bacardi vice chairman Barry Kabalkin said "Bacardi looks for the gems of innovation in the spirits world to complement our premium and super-premium brands, and ANGEL'S ENVY is a natural fit for our portfolio." The flagship Angel's Envy is one of the fastest-growing Bourbon brands in a sector that has shown consistent sales growth over the past several years.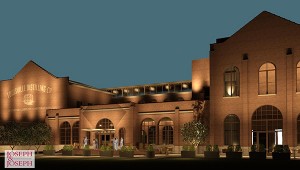 The acquisition also includes the Louisville Distilling Company's distillery, currently under construction in downtown Louisville at the eastern end of "Whiskey Row" along Main Street. The distillery is scheduled to open in 2016, and will include a visitors center. It was intended to be the hallmark of Lincoln Henderson's nearly five decades in the whiskey business when the project was announced in early 2013. Sadly, Henderson passed away later that year shortly after the ceremonial groundbreaking for the project.
Bacardi will also inherit one of the many proposed class-action lawsuits filed against whisky brands in the past several months. A class-action lawsuit charging Angel's Share with misleading consumers by claiming Angel's Envy Rye is a "small-batch" whiskey is currently being heard in US District Court in Chicago. Angel's Share sources the Rye whiskey used in Angel's Envy Rye from MGP-I's distillery in Lawrenceburg, Indiana, and the lawsuit claims that whiskey is mass-produced using the same recipe as Rye whiskies sold to other MGP-I customers. Angel's Share has moved to dismiss the lawsuit, and the next hearing in the case is set for May 28 in Chicago.
In addition to the Angel's Envy deal, Bacardi confirmed Wednesday (April 1) that it has acquired a minority stake in Compass Box Whisky Company for an undisclosed amount. In an email to WhiskyCast's Mark Gillespie, Compass Box founder John Glaser described the deal as part of a larger agreement reached last fall where Dewar's will supply whisky from its distilleries for use in Compass Box bottlings. Bacardi acquired shares in Compass Box held by a former investor, and unlike the Angel's Envy deal, this does not represent new investment in Compass Box.
Editor's note: This story was updated with additional information on the Bacardi investment in Compass Box. The entire interview with Wes Henderson can be heard on this weekend's edition of WhiskyCast. 
Links: Angel's Envy | Bacardi | Dewar's | Last Great Malts of Scotland | Compass Box
---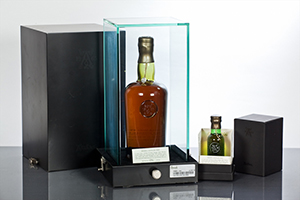 March 27, 2015 – A rare Ardbeg 1965 took top bid honors during the monthly auction of rare whiskies Wednesday at McTear's in Glasgow with a hammer price of £4,200 ($6,250 USD). The 2005 bottling came from two consecutively filled casks (#3678 and #3679), and was bottle number 31 of 261.
496 lots went on the block, with runner-up honors going to a 50-year-old Glenfarclas distilled in 1955 and bottled on September 9, 2005 to mark the 200th anniversary of distillery founder John Grant's birth. #71 of 110 bottles brought a high bid of £3,800 ($5,654 USD), narrowly beating out the lone Black Bowmore of the auction, a second-edition bottling from 1994 which brought a high bid of £3,400 ($5,058 USD).
Other bottles of interest included a 21-year-old Port Ellen bottled in 1998 to commemorate the 25th anniversary of the Port Ellen Maltings and listing the names of the staff on the rear label. The winning bid was £1,800 ($2,678 USD). A 1950 Macallan distillery bottling distributed by Gordon & MacPhail brought a high bid of £2,400 ($3,571 USD). While there have been many bottlings sold at auction that were produced to celebrate the retirements of distillery managers and corporate executives, one of six bottles of Highland Park Aged Almost 40 Years produced several years ago on the 40th birthday of the brand's former global controller, Jason Craig, made it to the block. The pre-auction estimate was between £200 and £300, but bidding for the bottle ended at £600 ($893).
The next McTear's auction is scheduled for April 29 in Glasgow.
Links: McTear's Catalog & Results
---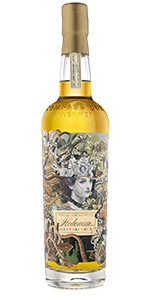 March 27, 2015 – Compass Box could have come up with a simple name for its first bottling to mark the company's 15th anniversary, but "Hedonism 15th Anniversary" isn't quite in the company's character. John Glaser and his team decided on "Hedonism Quindecimus," using the Latin word for "15th" instead.
The whisky is a fitting choice for the anniversary, since Hedonism was the first Compass Box release in 2000. The blended grain Scotch whisky helped set Glaser's young company apart from other independent bottlers and started a pattern of uniquely-named whiskies that continues to this day.
While Hedonism Quindecimus carries no age statement, the five different grain whiskies that make up the limited-edition blend have plenty of years in the barrel. Glaser and associate blender Gregg Glass used 28-year-old grain whisky from Dumbarton (closed in 2002) matured in ex-Bourbon casks, 20-year-old first-fill ex-Bourbon casks and 25-year-old rejuvenated hogsheads from Port Dundas (closed in 2009), 20-year-old first-fill ex-Bourbon casks from North British Distillery in Edinburgh, and a "mystery" batch of grain whisky sourced from Loch Lomond and matured in ex-Bourbon casks. According to Compass Box, the exact provenance of the Loch Lomond parcel is not known, but was blended at some point and left to mature for a total of 32 years. 5,869 bottles were produced at 46% ABV.
Hedonism Quindecimus will be available at whisky specialist retailers in the UK starting April 15 and in the US as of May 1, 2015. Pricing has not been announced.
Late Friday, Compass Box unveiled the second special bottle in its anniversary series. A magnum-size version of The Peat Monster will also go on sale April 15 in the UK, with US availability beginning in June.
Editor's note: This story was updated to include details on The Peat Monster special bottling. 
Links: Compass Box
---
March 26, 2015 – Four Roses Distillery is planning an $8.4 million dollar expansion at its warehouse  site in Coxs Creek around a new bottling facility. The Bullitt County facility is located between Clermont and Bardstown, and opened a new visitors center last year. The project is expected to be completed three years from now and will include both a high-speed bottling line and a separate bottling line for small-scale bottling runs such as the Four Roses Single Barrel expressions.
The Kirin Brewing-owned distillery has been approved for $800,000 in tax rebates and incentives by the Kentucky Economic Development Finance Authority. The incentives will be applied to the purchase of building materials and other equipment for the facility, which is expected to create an additional 30 jobs at Coxs Creek. The project will also be eligible for state income tax credits against the ad valorem taxes Four Roses pays annually on each barrel of maturing Bourbon in its warehouses.
Links: Four Roses | Kentucky Economic Development Finance Authority
---
March 25, 2015 – The Ultimate Spirits Challenge competition led by Spirit Journal editor F. Paul Pacult has announced its 2015 winners in whiskies, along with vodkas, gins, rums, and other spirits. 33 Chairman's Trophy winners were selected, along with 162 finalists. The competition also awards "tried and true award" status (T&TA) to spirits that have received at least 85 points from the judging panel in two Ultimate Spirits Challenge competitions since 2010, along with "great value" awards (GV) to spirits that have "a favorable relationship between their price and final USG score."
This year's winners in the various whisky categories:
American Whiskeys
American: Lone Elm Texas Wheat
Kentucky Straight Bourbon: Pappy Van Winkle Family Reserve 20 Years Old (T&TA)
Rye: Thomas H. Handy Sazerac Straight 6 Years Old (T&TA)
Tennessee: George Dickel No. 12 (GV, T&TA)
Irish Whiskeys
Blended: Jameson 18 Years Old (T&TA)
Irish Pot Still: Redbreast 15 Years Old (T&TA)
Single Malt: Bushmills 16 Years Old (T&TA)
 Scotch Whiskies
Blended Malt: Sheep Dip (T&TA)
Blended: Dewar's 18 Years Old (T&TA)
Single Malt: Aberlour A'bunadh Single Malt (GV, T&TA)
Canadian Whiskies
Tap Rye Sherry Finished 8 Years Old (GV)
French Whiskies
Armorik Single Malt Sherry Finish (T&TA)
Welsh Whiskies
Penderyn Single Malt (T&TA)
This year's judging panel was led once again by F. Paul Pacult, and included James Conley, Tad Carducci, Dale DeGroff, Gregg Glaser, Geoffrey Kleinman, Douglass Miller, Dan Nicolaescu, Steve Olson, Will Shine, Francis Schott, Andy Seymour, and Jennifer Simonetti-Bryan, MW.
Complete results are available at the competition's web site.
---
March 20, 2015 – Beam Suntory hopes a federal court hearing scheduled for May 4 in San Diego will lead to the dismissal of a second class-action lawsuit filed against the distiller over labeling claims. Lawyers representing the company's Jim Beam Brands unit filed a motion Wednesday to dismiss the lawsuit filed by Kazerouni Law Group and Hyde & Swigart on behalf of plaintiff Scott Belk and other California consumers. The lawsuit filed in February accuses Jim Beam of misleading consumers  by using the word "handcrafted" on its label, and seeks more than $5 million in damages on behalf of all California consumers who purchased Jim Beam Bourbon between February of 2011 and February of 2015. As plaintiff's attorney Abbas Kazerounian noted in an interview on Episode 524 of WhiskyCast earlier this month, the suit makes similar allegations to another lawsuit his firm filed in December against Beam Suntory's Maker's Mark Bourbon for claiming to be "handmade" on its label. A ruling is expected soon on Beam Suntory's motion to dismiss that lawsuit, which is also pending in US District Court in San Diego before a different judge.
Beam Suntory has routinely declined to comment on the dual lawsuits, citing a company policy against discussing pending litigation. In the motion to dismiss the Jim Beam lawsuit, Beam Suntory's attorneys argue that the lawsuit "defies common sense" and stretches the limits of California consumer protection laws while also ignoring the "safe harbor" protection provided with the label's approval by the US Treasury Department's Tax & Trade Bureau.
"Plaintiff presents a first-of-its-kind labeling claim: that a 1/16" high, 12-letter word ("handcrafted") on the side of a bourbon bottle—not even visible to consumers unless they pull the bottle off the shelf and turn it—fraudulently induced consumers to buy Jim Beam white label bourbon." 
The motion includes an actual-size version of the label, while accusing the plaintiffs of overstating the size of the "handcrafted" claim in their filings. In two emails to WhiskyCast, Abbas Kazerounian called it "interesting that they are making a big deal out of how the label is presented" and described the Beam argument as feeling "like a last resort argument – not actually a legal one!" As for the Beam argument that the plaintiffs' filing distorted the label, Kazerounian responded:
"I do not think that is relevant to the legal argument. We are alleging that they made false representations and they are responding with the fact that they are distorted. That does not respond to the allegation and tries to ignore divert the allegation. Once they respond to the whether that allegation is true or false, I will respond to that." 
This story will be updated with additional information as needed.
Editor's note: This story was updated with a response from Abbas Kazerounian, and includes links to court filings in the Jim Beam case. Please note that in civil cases, filings only represent one side's position and should not be considered proven as fact until they are argued and ruled upon in court. 
Links: Jim Beam | Beam Suntory | Kazerouni Law Group
---