Each week, we bring you the latest whisky news on WhiskyCast, but a lot can happen during the week. Now, you can keep up with whisky news as it happens here on WhiskyCast.com!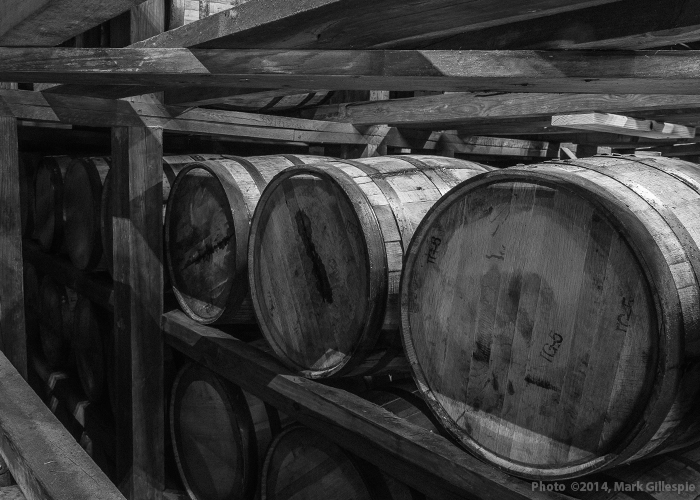 October 7, 2015 – Someone at Neiman Marcus really likes Bourbon, if the annual Christmas Book of high-end luxury gifts is any indication. Bourbon-related experiences have been a regular feature of the Christmas Book over the years, and this year's catalog features a $125,000 (USD) exclusive experience at Diageo's Stitzel-Weller Distillery in Louisville featuring the Orphan Barrel Collection of whiskies.
The $125,000 package includes a three-night trip to Louisville for six people and the chance to go "barrel hunting" in the Stitzel-Weller warehouses. The group will taste barrel selections (presumably pre-selected by the distillery's staff) and get the chance to blend two different bespoke Orphan Barrel bottlings. The purchaser will receive 24 bottles of each of the six Orphan Barrel whiskies released so far, along with 24 bottles of each of the two bespoke blends, and the package also includes a handmade whisky cabinet created by local craftsmen from wood salvaged from the Stitzel-Weller warehouses.
The six Orphan Barrel whiskies in the package include the Old Blowhard 26-year-old Bourbon, the 20-year-old Lost Prophet, Rhetoric 20 and Rhetoric 21-year-old Bourbons, Barterhouse 20-year-old, and Forged Oak 15-year-old Bourbon. All six were distilled at other Kentucky distilleries, but matured in the warehouses at Stitzel-Weller, which closed in 1992 but continues to serve as a maturation site for Diageo's range of whiskies. Stitzel-Weller became the site of the Bulleit Frontier Whiskey Experience in 2014 and serves as the "brand home" for both Bulleit Bourbon and the Orphan Barrel whiskies, and distilling resumed at the site earlier this year with the opening of a microdistillery producing around one barrel of whiskey a day.
Links: Neiman Marcus | Orphan Barrel
---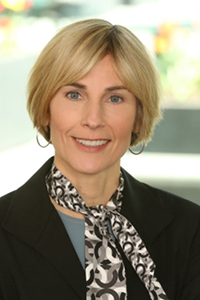 October 5, 2015 – Diageo has completed a shuffling of its executive ranks with the appointment of Kathryn Mikells as the drinks giant's new chief financial officer. Mikells currently holds that post at Xerox, and will join Diageo's London headquarters November 9.
The hiring clears the way for current CFO Deirdre Mahlan to move to her new role as head of Diageo's North American Unit. That position opened up when current Diageo North America head Larry Schwartz announced his retirement earlier this year. In a Diageo news release, CEO Ivan Menezes cited Mikell's experience in cost-cutting and efficiency as a key factor in her selection.
"Diageo is focused on driving performance from our core and on improving productivity to drive out cost to invest in growth. Kathryn has the experience of working with teams to drive disciplined performance management which will contribute to the achievement of our performance ambition. We are starting to see the benefits of the changes we have put in place and I am confident we are uniquely positioned to take advantage of this growth sector."
Mikells joined Xerox as CFO in 2013 after leaving a similar role at ADT, where she helped guide the security company's spinoff from Tyco Corporation into a standalone business. She spent most of her career at United Airlines and served as UAL's CFO from 2008 to 2010, but left the airline following United's 2010 merger with Continental Airlines along with a number of other top United executives.
Mikells will also join Diageo's board of directors, while Mahlan will give up her seat on the board as part of the transition to her new role in New York.
Links: Diageo
---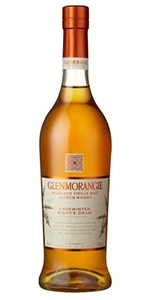 October 5, 2015 – In Romeo & Juliet, Shakespeare asked the immortal question:
"What's in a name? That which we call a rose by any other name would smell as sweet."
Now, a new Scotch whisky with a name that plays on another Shakespeare comedy might just spark some controversy over just "what's in a name," but fortunately, the debate is not likely to be as bloody as the feud between the Montagues and Capulets in Romeo & Juliet.
Glenmorangie has released "A Midwinter Night's Dram" for sale exclusively in the UK.  "A Midwinter Night's Dram" will be available at Sainsbury's in the UK and online through Ocado and the Glenmorangie web site, and will sell for around £40 ($61 USD). The name is inspired by Shakespeare's classic "A Midsummer Night's Dream."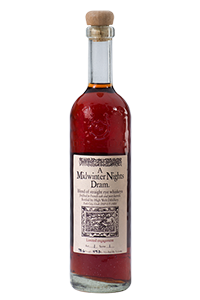 However, another whiskey already exists using that name. David Perkins of Utah's High West Distillery has a trademark on "A Midwinter Night's Dram" in the US for a version of his Rendezvous Rye finished in Port and French Oak barrels. The limited-edition whiskey has been available for more than a year in various US states. High West's trademark rights are limited to the US, because Perkins decided to not spend the money on international rights and didn't have enough of the whiskey in stock to make it available for export. In an email, he estimated the cost of registering the trademark internationally at around $3,000 USD.
"We were planning to register it internationally next year but I guess we got beat to the punch by the big guys! I am sure Billy Lumsden's Midwinter dram is delicious and hopefully he will share a bottle with me."
A Möet Hennessy USA executive has confirmed that the Glenmorangie release will not be available outside of the UK. WhiskyCast has asked Glenmorangie executives whether the company was aware of the pre-existing use of "A Midwinter Night's Dram" but have not received a response.
This story will be updated with additional information as necessary.
Editor's note: This story was updated with a response from David Perkins of High West Distillery.
Links: Glenmorangie | High West
---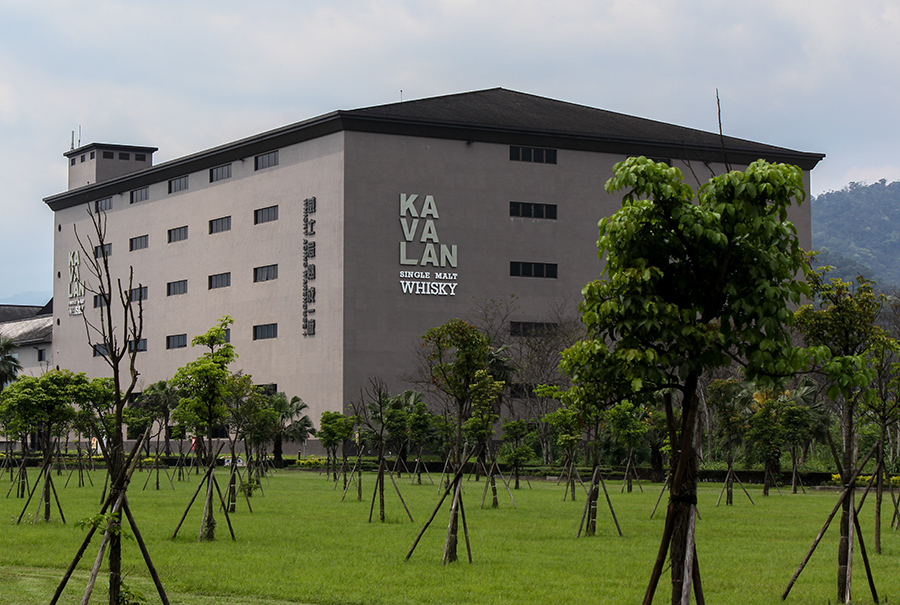 September 29, 2015 – Taiwan's King Car Distillery, the home of award-winning Kavalan single malt whiskies, has started a massive expansion project that will make it one of the largest malt whisky distilleries outside of Scotland. The distillery opened in 2005 with an annual production capacity of 1.5 million litres of spirit, and has been running almost non-step ever since. Work has already begun on the first phase of the expansion, which will triple King Car's capacity to 4.5 million litres annually by the end of the year.
The Lee family, which owns the King Car industrial conglomerate and founded the distillery after Taiwan ended its state-owned liquor production monopoly, has an even more aggressive program planned for 2016. The distillery's capacity will be doubled again, going from 4.5 to nine million litres by the end of 2016. "They are getting very excited, and also very serious about the future in global markets," King Car master blender and head of global business development Ian Chang said in an interview. "That's why we think that it's time to expand and produce more Kavalan for our consumers."
In addition to the distillery expansions, King Car recently completed work on a second maturation warehouse at the company's campus in Yi-Lan Province. Chang expects planning and construction to begin next year on a third warehouse to support the additional production capacity.
Kavalan won Whisky Magazine's World Whiskies Award for the "World's Best Single Malt" earlier this year for its Solist Vinho Barrique Single Cask Strength whisky. Chang plans to expand on the Kavalan sherry cask range in coming months with Amontillado and Manzanilla sherry cask finishes soon, with a new range of whiskies planned for late 2016.
Links: King Car/Kavalan
---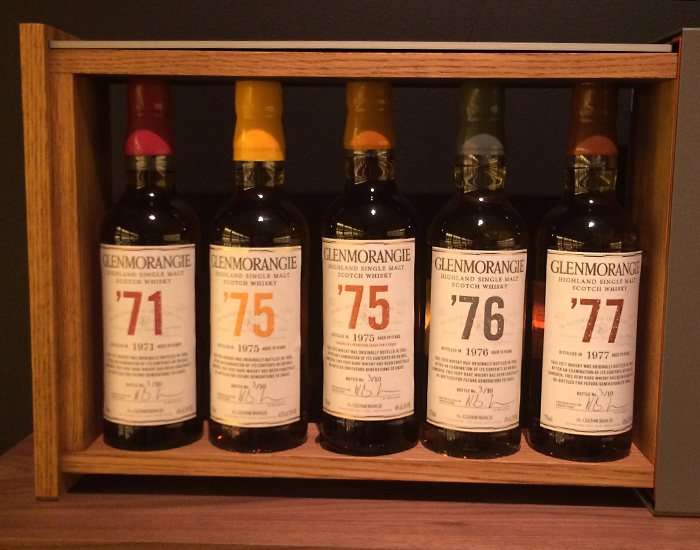 September 24, 2015 – Sometimes, it pays to look in the corner of an attic…or in this case, a warehouse. When The Glenmorangie Company was preparing to leave its longtime facilities in Broxburn, Scotland for new headquarters in Edinburgh, Dr. Bill Lumsden started looking around one of the warehouses and found some dusty boxes in a remote corner of the facility.
"I found some old boxes full of bottles of whisky, and there was quite a lot of them, and they were nearly all unlabeled," Lumsden said in an interview. "I thought, gosh…how interesting." Lumsden used the codes that had been etched into the bottles and quickly figured out that 43 bottles were from the 1963 vintage, which was released last year. After verifying the provenance through the codes and tasting, Lumsden found that the rest were all bottles of rare 1970's-era Glenmorangie bottlings including the 1975 Tain L'Hermitage and other single malts from 1971, 1975, 1976, and 1977. All five had been previously believed to be long-gone from the market.
Listen to Mark Gillespie's interview with Dr. Bill Lumsden:

"There were enough bottles left to make ten sets of five bottles for the 1970's Collection," Lumsden said. The whiskies were all rebottled with new labels, and will be sold as a set with a custom-designed case for an estimated price of $50,000 per set. Three sets have been earmarked for the United States, with the rest to be divided between the UK, Germany, France, Japan, Singapore, Taiwan, and China.
On another note, Lumsden has released a new 2015 edition of Ardbeg Supernova to celebrate the findings from Ardbeg's experiment with whisky maturation on board the International Space Station. This year's edition has roughly the same peating levels as the first three Supernova releases in 2009, 2010, and 2014, but according to Lumsden, the recipe is slightly different with a blend of 91% ex-Bourbon casks and 9% ex-Sherry casks. It will be available in the UK, US, Germany, France, Taiwan, and Japan. No pricing has been announced.
Links: Glenmorangie | Ardbeg
---
September 24, 2015 – Construction work is underway on the latest addition to Bardstown, Kentucky's claim as the "Bourbon Capital of the World." The Bardstown Bourbon Company's distillery is being built on the town's east side in the Nelson County Industrial Park, and work is progressing toward an opening in June of 2016.
Bourbon Hall of Fame distiller Steve Nally is overseeing construction of the distillery, and will serve as master distiller once production begins. "We've had kind of a rough winter and a wet spring that kind of slowed us down a bit, but right now it looks like we're on schedule," he said in an interview. The $25 million dollar project will be the third in Bardstown and the fifth in Nelson County, and has been designed to serve as a showplace and education center as well as a distillery. "When people come in, we want them to leave thinking they have an idea of how it's done…seeing product flowing through the lines, the still's going to have a lot of glass in the front of it, so they'll be able to visually see product coming down through the still," Nally said.
The distillery will also have a culinary center, but the most important recipe still has yet to be created. Nally plans to start working this winter on developing the mashbill for the distillery's Bourbon, and plans to make something a bit different than what he made at Wyoming Whiskey and previously as Master Distiller at Maker's Mark. "I don't want to copycat either one of them…I'll do similar, but different," he said.
Links: Bardstown Bourbon Company
---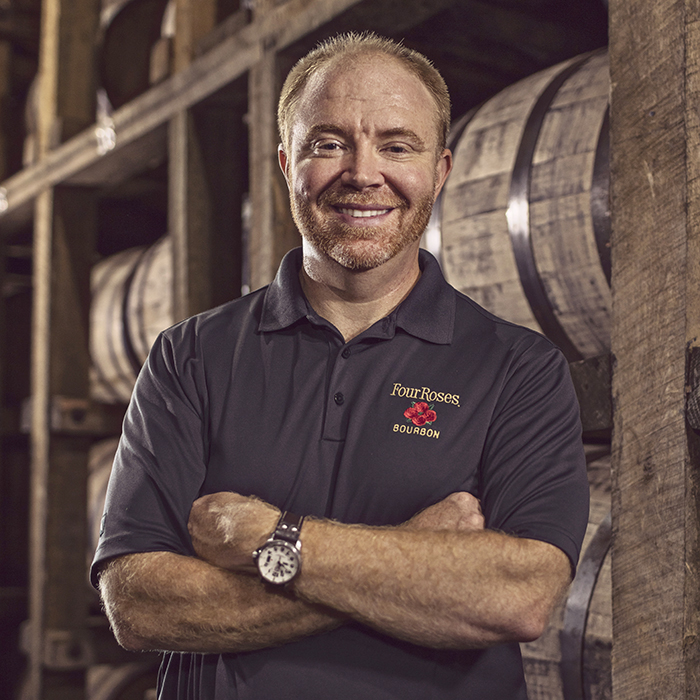 September 24, 2015 – Brent Elliott has 39 years to go to catch up to his mentor, legendary Four Roses Master Distiller Jim Rutledge. Rutledge retired at the beginning of September, and Elliott was promoted to take his place — just as the distillery was starting one of its busiest months of the year. Not only did Four Roses release its annual Limited Edition Small Batch Bourbon this month, but the combination of the Kentucky Bourbon Festival and Bourbon Heritage Month mean hundreds of visitors descending on the distillery each week for tours, tastings, and bottle signings.
"It kind of amplifies the spotlight, and it's really fantastic," Elliott said in an interview. "It's something that's still sinking in…it's such an honor that Four Roses has selected me and they entrust me with the satisfaction of all the consumers and the groundwork Jim's laid." Elliott joined Four Roses ten years ago this month in the distillery's quality control department, and has been working with Rutledge on blending and barrel selection almost from his first day. However, he had no clue that he was about to be promoted until shortly before Rutledge's retirement was announced on July 1. "It's a dream job…it's a wonderful industry…just to be part of this industry is dream-like enough, but to be the master distiller, it's just indescribable, it's really an honor."
Listen to Mark Gillespie's interview with Brent Elliott:

"For years, he'll make up the Limited Edition Small Batch sample…he'll make up a bunch of those, and I do the easy part, yes or no, approve or not approve," Jim Rutledge said shortly after announcing his retirement. "He is very, very familiar and been very involved, whether it be the distillate that goes into the barrel or the Bourbon that comes out of the barrel…all along the way, he's been involved. He's a laid-back, relaxed person, easy to talk with…the employees are going to enjoy working with him."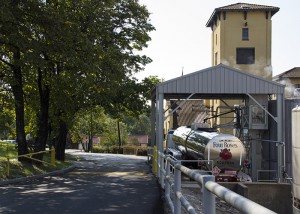 In addition to managing day-to-day operations at the distillery, Elliott will also have a key role in the massive expansion projects underway both at the Lawrenceburg distillery and the Four Roses maturation and bottling facility in Coxs Creek, Kentucky. Construction has already started on a new bottling hall in Coxs Creek to handle the Four Roses Yellow Label and Small Batch lines, while the plans are still being worked out for a doubling of the distillery's production capacity. "We're basically building the exact same distillery integrated with the same distillery we have now…it'll be a parallel process."
As for replacing his mentor, Elliott admits that may be the hardest part of the job. "He's an icon," Elliott said of Rutledge. "He's the face of Four Roses, I'm the new guy…it's going to be up to me to make new friends…to continue the hard work that he's done." Rutledge has tentatively agreed to remain a part of Four Roses as the distillery's Master Distiller Emeritus and do promotional appearances for the brand, but acknowledged some regrets last Wednesday night when he was honored by his colleagues at the Kentucky Distillers Association's All-Star Sampler during the Kentucky Bourbon Festival.
"I decided tonight I don't want to retire, but I guess it's too late."
Links: Four Roses
---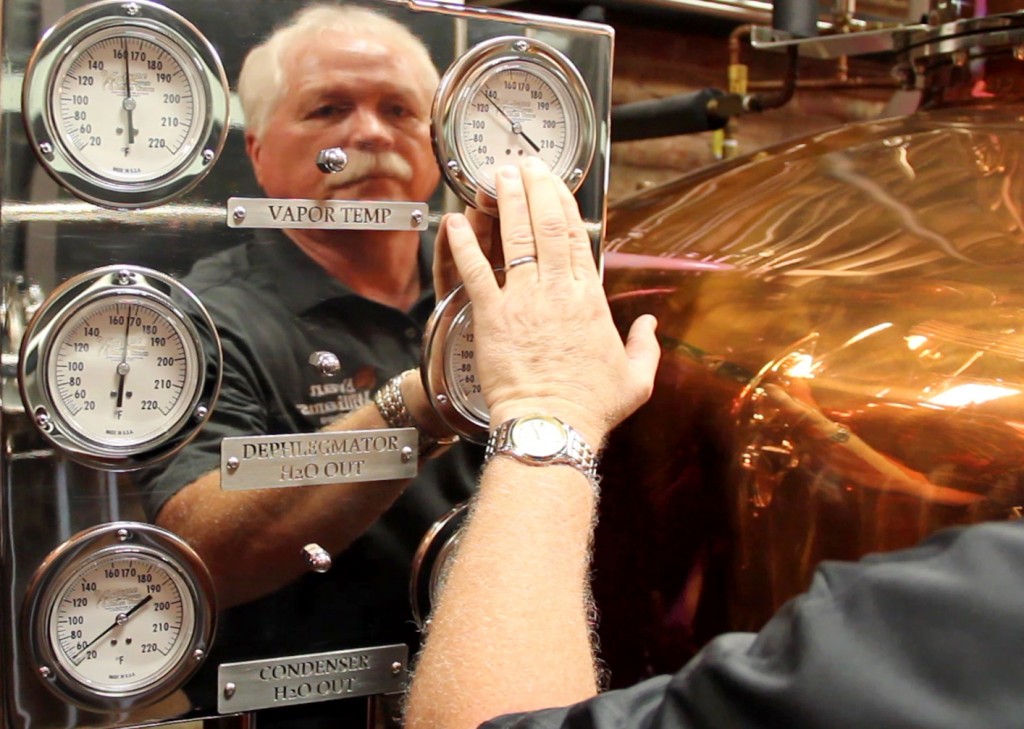 September 24, 2015 – Heaven Hill Brands led the list of winners in Whisky Magazine's 2016 Icons of Whisky Awards US round, winning Distiller of the Year honors after several years of dominance by Buffalo Trace and Four Roses. Brown-Forman was voted the "Highly Commended" runner-up in online voting by members of the whisky industry. The awards for the US round were announced Saturday night as part of the Kentucky Bourbon Festival's annual black-tie gala. The Scotland round will be announced in December, with a final round for "Rest of the World" honors and the overall global winners to be announced in the spring of 2016 in conjunction with Whisky Live London.
Harlen Wheatley of Buffalo Trace was named Master Distiller/Blender of the Year, with Greg Davis of Maker's Mark receiving "Highly Commended" honors. Woodford Reserve's Todd Roe was named Distillery Manager of the Year, with a tie for "Highly Commended" honors between Victoria MacRae-Samuels of Maker's Mark and High West's David Perkins. Seattle's Westland Distillery was named Craft Producer of the Year, with runner-up honors going to New York's Tuthilltown Spirits. Jim Beam was named Brand Innovator of the Year, with Corsair Artisan Distillery coming in second.
Heaven Hill's Evan Williams Bourbon Experience in Louisville was named Visitor Attraction of the Year, with the new visitors center at Wild Turkey receiving "Highly Commended" recognition. Woodford Reserve's Dee Ford was named Visitor Attraction Manager of the Year, with Buffalo Trace's Matt Higgins coming in second.
In the categories for brand ambassadors, Heaven Hill's Bernie Lubbers was named American Whiskey Ambassador of the Year, with Jim Beam's Adam Harris receiving "Highly Commended" honors. Laphroaig's Simon Brooking was named Scotch Whisky Ambassador of the Year, with a tie for "Highly Commended" honors between Chris Riesbeck of Classic Imports and Diageo's Gregor Cattanach. In new categories added for this year, Tim Herlihy of Tullamore D.E.W. was named Irish Whiskey Ambassador of the Year over Beam Suntory's John Cashman. Ewan Morgan of Diageo was named the World Whiskey Ambassador of the Year, with Brenne's Allison Patel receiving "Highly Commended" recognition.
In the retailer categories, Kentucky's Liquor Barn stores were honored as the multiple-store Retailer of the Year over Binny's Beverage Depot, which was honored as the Online Retailer of the Year. ForWhiskeyLovers.com was the "Highly Commended" runner-up in that category. Two of New York City's landmark liquor stores took top honors in the single-store category, In a new category added this year, Duty Free Americas was named Travel Retailer of the Year over DFS Group.
Links: Whisky Magazine
---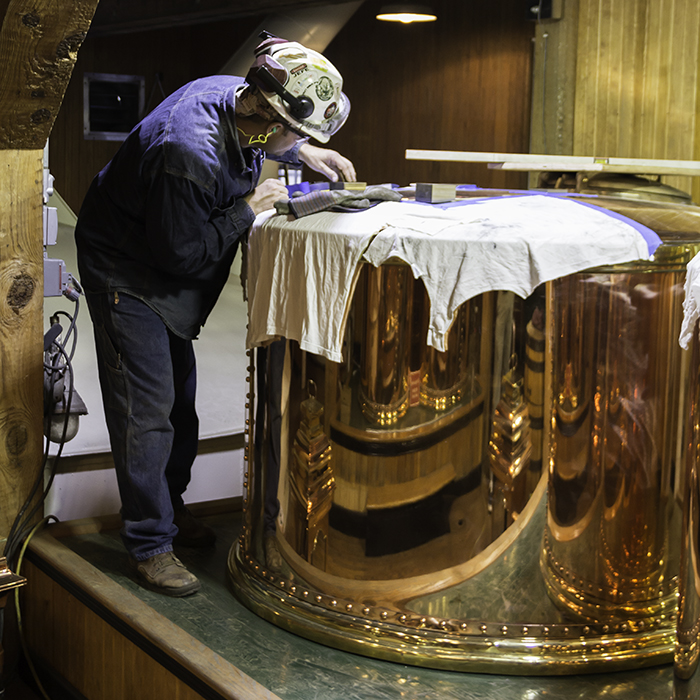 September 24, 2015 – It'll happen quietly, perhaps with a whoosh of steam or perhaps some banging as steam and mash collide in the still, but at some point this week, the latest distillery expansion on the Kentucky Bourbon Trail will be completed. Maker's Mark started the first mashing of grain for its third set of stills, fermenters, and mash cookers last week, even as workers were still installing the final pieces of copper on the system.
"We'll start working out some bugs on our third still (this week), but we'll have our other two stills running," Maker's Mark Master Distiller Greg Davis said in an interview. The new apparatus essentially replicates the original distillery design that dates back to 1953 when Bill Samuels Sr. founded Maker's Mark. That design was duplicated in 2005 when a second set of equipment was installed, and work began last year on expanding the still house to accommodate the third set of equipment. The project was the key element in a $70 million dollar expansion at Maker's Mark that included a new welcome center and parking area for visitors, new access roads, and nine new maturation warehouses several miles away in Loretto, Kentucky.
Davis was honored this weekend by Whisky Magazine as the Master Distiller/Blender of the Year in the US round of the Icons of Whisky Awards, and will now oversee the process of tweaking the new equipment to produce spirit exactly the same as the other two. Each system stands alone, making it the equivalent of three separate distilleries under the same roof.
"You'd think, well…it's a still…it has no moving parts," Davis said. "Every still has its own personality…while they still run like a champ, they still produce the same product, it's that slightly different startup, that slightly different shutdown that always makes it fun." After the new system's quirks are revealed during testing, the Maker's Mark still operators will be trained on how to manage those quirks to produce spirit identical to the other two distilling systems.
The new set of equipment will bring the distillery's annual production capacity to the equivalent of three million (9-liter) cases of whisky annually, though the first spirit from the new still won't make its way into a bottle of Maker's Mark for at least five more years.
Links: Maker's Mark
---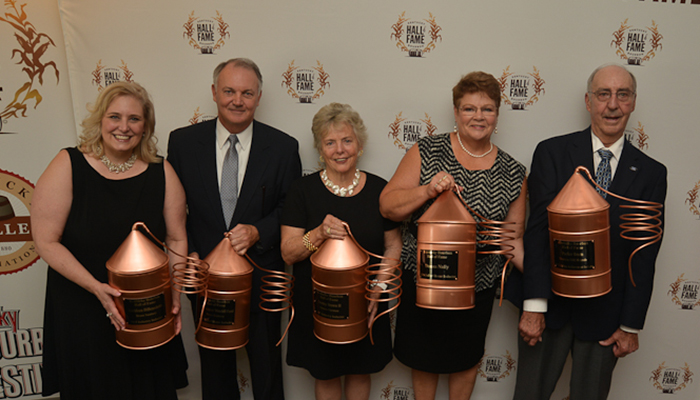 September 16, 2015 – The Kentucky Bourbon Hall of Fame inducted its 15th class of honorees during a ceremony at My Old Kentucky Home State Park in Bardstown as part of the kickoff for the annual Kentucky Bourbon Festival. Four new members were inducted into the Hall of Fame, while 2001 inductee Parker Beam received the Hall of Fame's first Lifetime Achievement Award. The Heaven Hill Master Distiller Emeritus was part of the Hall's inaugural class, and the new award will carry his name from now on.
The Class of 2015 also includes two women for the first time. Beam Suntory executive Kathleen DiBenedetto was inducted for her work with the late Booker Noe on the original Small Batch Collection of luxury Bourbons. DiBenedetto is now the Senior Director of Commercial Marketing (Luxury) for Beam Suntory, and in his presentation, Fred Noe described DiBenedetto as "the daughter Booker never had."
Listen to Fred Noe's presentation of Kathleen DiBenedetto for induction:

Donna Nally helped create the original visitors center at Maker's Mark, and would have been a worthy candidate for that accomplishment alone. She was also one of the original founders of the Kentucky Bourbon Festival, and at a time when competing whisky producers didn't usually cooperate with each other, she helped spearhead the development of the Kentucky Bourbon Trail. In her introduction for Donna Nally, Peggy Noe Stevens recounted an early planning lunch she hosted at Woodford Reserve for Donna and Doris Calhoun of Jim Beam. "I told the general manager I was having lunch with Jim Beam and Maker's Mark today, and he said 'well, what for?' I'll never forget that, and little did he know that we were putting together quite a grand plan that has been a pretty good idea," she said.
Listen to Peggy Noe Stevens present Donna Nally for induction:

The late Owsley Brown II served as Chairman and CEO of Brown-Forman until his retirement in 2007, and died four years later at the age of 69. His wife Christy accepted the honor on his behalf. In his presentation, Bill Samuels Jr. of Maker's Mark said "I remember Owsley as the guy who loved celebrating everyone else's success…it was never about him."
Listen to Bill Samuels Jr. present Owsley Brown II for induction:

The late Wendell Ford is the only Kentuckian to serve as a state senator, lieutenant governor, governor, and US Senator during a political career that ran from 1965 until his retirement in 1999. Senator Ford passed away in January, and his son Steve accepted the honor on the family's behalf. Former Kentucky Distillers Association president Ed McDaniel described Ford's life as "a model for public service, for personal achievement, for family…"
Listen to Sen. Wendell Ford's induction by Ed McDaniel:

Inductees to the Kentucky Bourbon Hall of Fame are nominated by Kentucky Distillers Association members and the Kentucky Bourbon Festival and voted upon by the KDA's board of directors.
Links: Kentucky Distillers Association | Kentucky Bourbon Festival
---