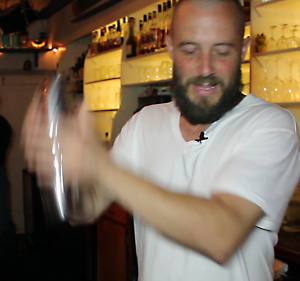 Brooklyn is one of the epicenters of the cocktail culture, and the bartenders at "The Drink" are some of the...
Read More
You've probably never heard of the James Sedgwick Distillery, but South Africa's first whisky distillery has been producing some award-winning...
Read More
Each year, F. Paul Pacult takes all of the spirits he tastes during the year for the Spirit Journal and...
Read More
The members of the "Barthenon" in Cherry Hill, New Jersey are on board for this month's tasting panel. Angelo Veneziano,...
Read More
June 26, 2012 – Rob Samuels Jr. of Maker's Mark shared his father's recipe for the "Perfect Manhattan" in an...
Read More
Crown Royal master blender Andrew Mackay didn't have to look far when it came time to create a successor to...
Read More
Whisky lovers tend to be passionate about other things as well. For Mark Dermul of Belgium, it's whisky and "Star...
Read More
How do you spend a billion and a half dollars? Believe it or not, it's hard to spend that much...
Read More