June 25, 2015 – Two months after the Silver Trail Distillery explosion that left him with severe burns and claimed...
Read More
June 25, 2015 – Pikesville Rye's heritage dates back to 1895, when it was originally distilled in Maryland, and even...
Read More
It's Father's Day weekend, and we have two stories to share on this week's WhiskyCast In-Depth. Euan Henderson didn't want...
Read More
June 18, 2015 – Japan's Nikka Whisky has now confirmed plans to replace its entire range of single malts from...
Read More
Updated June 22, 2015 – Here's a roundup of key executive changes and moves within the whisky industry announced over...
Read More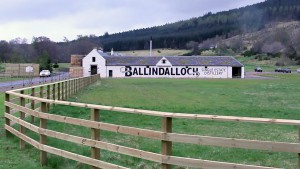 The Macpherson-Grant family has owned Scotland's Ballindalloch Estate for 469 years, so short-term thinking isn't in their DNA. The family...
Read More
June 11, 2015 – Deutsch Family Wine & Spirits' acquisition this week of Bardstown Barrel Selections is just the beginning...
Read More
June 10, 2015 – Get ready for the purists to scream, rend their garments, and perhaps even break out the...
Read More
June 10, 2015 – Bardstown Barrel Selections partners Dave Schmier and Michael Kanbar have agreed to sell their company, including...
Read More