It's Father's Day weekend, and we have two stories to share on this week's WhiskyCast In-Depth. Euan Henderson didn't want...
Read More
June 18, 2015 – Japan's Nikka Whisky has now confirmed plans to replace its entire range of single malts from...
Read More
Updated June 22, 2015 – Here's a roundup of key executive changes and moves within the whisky industry announced over...
Read More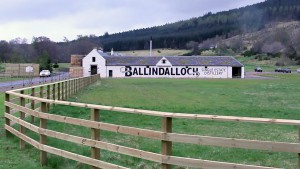 The Macpherson-Grant family has owned Scotland's Ballindalloch Estate for 469 years, so short-term thinking isn't in their DNA. The family...
Read More
June 11, 2015 – Deutsch Family Wine & Spirits' acquisition this week of Bardstown Barrel Selections is just the beginning...
Read More
June 10, 2015 – Get ready for the purists to scream, rend their garments, and perhaps even break out the...
Read More
June 10, 2015 – Bardstown Barrel Selections partners Dave Schmier and Michael Kanbar have agreed to sell their company, including...
Read More
June 8, 2015 – Six generations of Grants have kept the family's tradition alive at Speyside's Glenfarclas Distillery since John...
Read More
June 7, 2015 – If you're trying to visit the Forty Creek Whisky web site Monday, don't be surprised if...
Read More