Chip Tate of Balcones Distillery in Texas is winning even more awards for his whiskies, with two gold medals in...
Read More
February 24, 2013 – Louisville Distilling Company plans to release Angel's Envy Rye in June, joining the Angel's Envy Bourbon...
Read More
First, Highland Park launched a series of single malts honoring Orkney legends like Earl Haakon. Then came the Valhalla Collection,...
Read More
According to The Scotsman, the family-owned Loch Lomond Distillery has been put up for sale by owner Sandy Bulloch. The...
Read More
Polish Whisky Lovers Get Oldest Karuizawa Single Cask
Read Post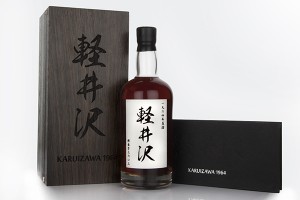 The oldest known whisky from the now-closed Karuizawa Distillery in Japan has been bottled exclusively for customers of a Polish...
Read More
Diageo's Classic Malts range will be adding a new Talisker expression in early 2013, with plans to add more new...
Read More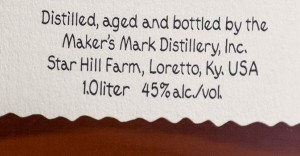 After a week of controversy surrounding plans to lower the bottling strength (ABV) of its flagship bourbon, Maker's Mark has...
Read More
Our panel gathered via Skype this month to taste a series of single malts. Evan Chapman, Edwin Vargas, Jennifer Chung,...
Read More
You have an iconic brand, but not enough supply to meet growing global demand…so you make one change in the...
Read More