The last time we heard from Jim McEwan, he was leading a toast at the end of his master class...
Read More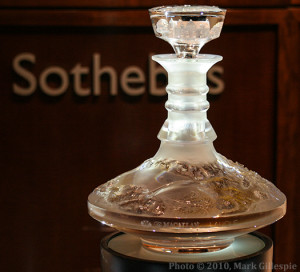 Whisky truly is the "water of life", and as many as 60,000 people will benefit from the sale of one...
Read More
Malt Advocate held its annual WhiskyFest New York this past week, and the microdistilling community was out in force. Some...
Read More
This episode marks a milestone…the fifth anniversary of the first WhiskyCast episode. Veteran bartender and author of "Bartending for Dummies"...
Read More
Serge Valentin takes whisky seriously…but not much else.   His WhiskyFun.com website is among the world's most popular whisky web...
Read More
Ever wondered why the U.S. requires whisky to be sold in 750ml bottles, while most of the rest of the...
Read More
Compass Box marks 10 years in the whisky business this week, and John Glaser is celebrating with retrospective tastings in...
Read More
Every master has an apprentice learning the tricks of the trade and preparing to fill the master's shoes one day....
Read More
This is the third and final episode from Whisky Live Paris, where I was honored to be a judge in...
Read More