Bourbon's big, baby! So big that we've crammed four of Kentucky's best distilleries into one big episode of WhiskyCast. We'll...
Read More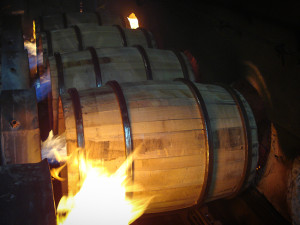 This week, WhiskyCast is in Lebanon, Kentucky for the Marion County Country Ham Days Festival. This year's festival honors Independent...
Read More
Here's a special bonus episode from Whisky Live Paris…on location at one of the world's great bars. Hemingway drank at...
Read More
It's Whisky Live weekend in Paris, and this is Part 1 of special coverage of an amazing weekend! We'll find...
Read More
Canadian Club celebrates its 150th anniversary starting this month, and we'll discuss the distillery's history with long-time ambassador brand ambassador...
Read More
We're just a week or so away from a week that may make Derby Week look routine in Louisville…the combination...
Read More
August 30, 2008 – In Episode 160 of WhiskyCast, "King of the Cocktail" Dale DeGroff gave us his recipe for...
Read More
Three years ago this weekend, New Orleans and much of the Gulf Coast were in ruins after Hurricane Katrina. It's...
Read More
Unless you work in the whisky industry, you've probably never heard of James Espey or Tom Jago. However, I'll bet...
Read More