Canadians Barry Bernstein and Barry Stein have made whisky their second careers. After starting out as Canada's first independent Scotch...
Read More
Kirsteen Campbell has tried to keep a low profile since she was named Master Blender for Cutty Sark two years...
Read More
What's the most intense environment one could age a whisky in? A Kentucky rickhouse with 100-degree temperature swings and high...
Read More
We're marking the end of the first year of WhiskyCast Virtual Tastings with four panelists from previous episodes. Sean Fousheé,...
Read More
Ian MacMillan manages three distilleries for Burn Stewart, each with their own unique personality. We'll talk with Ian about Bunnahabhain...
Read More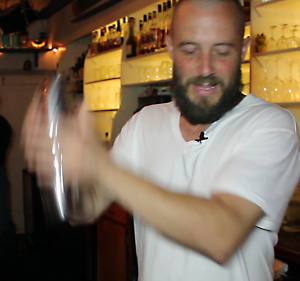 Brooklyn is one of the epicenters of the cocktail culture, and the bartenders at "The Drink" are some of the...
Read More
You've probably never heard of the James Sedgwick Distillery, but South Africa's first whisky distillery has been producing some award-winning...
Read More
Each year, F. Paul Pacult takes all of the spirits he tastes during the year for the Spirit Journal and...
Read More
The members of the "Barthenon" in Cherry Hill, New Jersey are on board for this month's tasting panel. Angelo Veneziano,...
Read More