There's no shortage of Scotch whiskies with wine finishes, but until now, finished Bourbons have been just an academic idea....
Read More
Last September, Ian Buxton gave us a preview of his "Classic Expressions" series of vintage whisky books, lovingly re-printed under...
Read More
John Glaser of Compass Box is one of the whisky industry's leading innovators, and in this episode of WhiskyCast, we'll...
Read More
Time to travel down under to Australia, where fall has turned into winter, and it's whisky season. 15 years ago,...
Read More
It's a rare road trip for WhiskyCast, with a special episode taped on location at the Brandy Library in New...
Read More
There probably isn't a serious whisky lover who hasn't dreamed of having his or her own distillery. Euan Shand of...
Read More
Evan Cattanach has seen a world of changes since he got his first distillery job in 1961. Over the years,...
Read More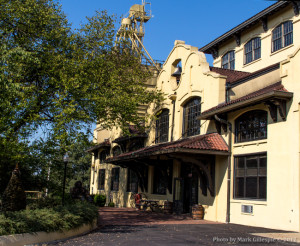 It's rare that a whisky is more well-known overseas than in its home country, but that's the case with Four...
Read More
Distillers get all the glory, but there's more to making great whisky than just running the still. The whisky industry's...
Read More