This is the first live webcast of WhiskyCast, on location at the Victoria Whisky Festival in British Columbia. Our tasting...
Read More
Your boss wants you to take on a massive project…restoring a distillery that was abandoned for more than 20 years....
Read More
Whisky lovers take their passion into all sorts of areas. Shai Gilboa decided to look into the history of a...
Read More
In the final episode of 2010, we'll take a look back at some of the year's more memorable moments. In...
Read More
Canadian whisky has been celebrating a renaissance of sorts, with shows like "Mad Men" and "Boardwalk Empire" renewing interest in...
Read More
The last time we heard from Jim McEwan, he was leading a toast at the end of his master class...
Read More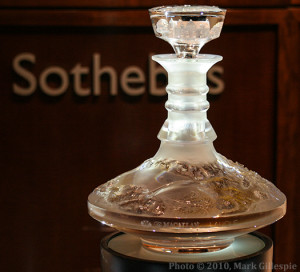 Whisky truly is the "water of life", and as many as 60,000 people will benefit from the sale of one...
Read More