April 15, 2013 – Burn Stewart Distillers, one of the few bright spots in the troubled CL Financial portfolio, has...
Read More
Our tasting panel gathered at Whisky Live New York for this month's episode. Hana Choi, Olaf Asprink, Susannah Skiver Barton,...
Read More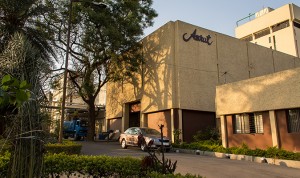 India is one of the world's largest whisky-consuming nations, but never had a single malt whisky to call its own...
Read More
April 13, 2013 – One of the longest-running partnerships in the whisky business appears to be coming to an end,...
Read More
April 11, 2013 – Following an early announcement from Master Distiller Jim Rutledge on the April 6 episode of WhiskyCast,...
Read More
Scotch Whisky exports account for 80% of all Scottish food and drink exports each year, along with about 25% of...
Read More
Received this email from Andrew Cravatta hoping to find some information on these whiskies. If you have any details you...
Read More
April 4, 2013 –  Beam Inc. North American President Bill Newlands described the company's decision to reverse course on the...
Read More