Kieran Folliard is a native son of Ireland, but calls Minnesota his home now. While running a group of Irish...
Read More
August 28, 2015 – Old Forester is celebrating Brown-Forman founder George Garvin Brown's 169th birthday this coming Wednesday (September 2)...
Read More
August 28, 2015 – For the third consecutive year, Heaven Hill plans to donate part of the proceeds from the...
Read More
August 28, 2015 – The last malt whisky distillery in Scotland's capital city closed 90 years ago this year when...
Read More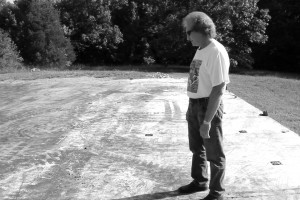 Kentucky had not had a fatal distillery accident since Prohibition until the morning of April 24, 2015, when the still...
Read More
August 25, 2015 – If two rulings are a trend, then three might be enough to set a precedent…so to...
Read More
Many American craft distillers produce single malt whiskies, but Seattle's Westland Distillery is one of the few that only produces...
Read More
August 17, 2015 – The one remaining secret about Bladnoch Distillery's future is out. When Australian entrepreneur David Prior announced...
Read More